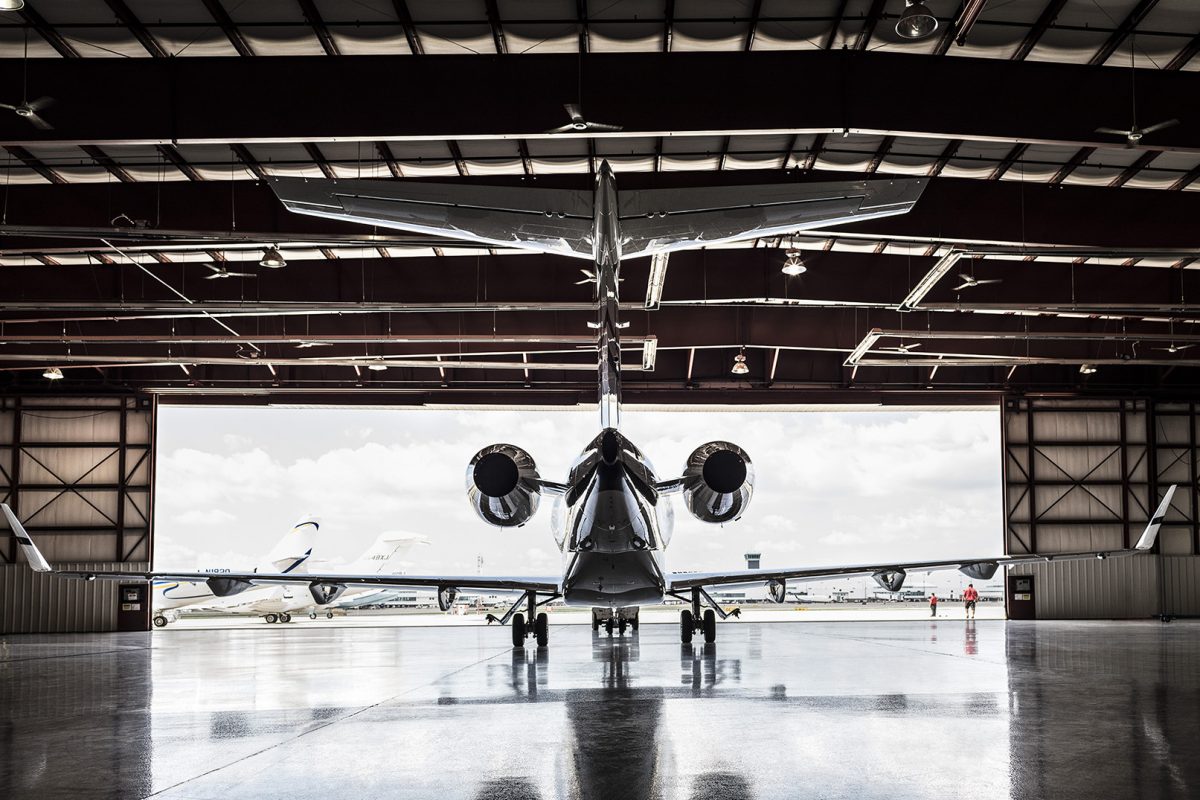 The autumn and holiday seasons are right around the corner, and with them, an extra rush of exciting options for adventure and entertainment. A trip to see stunning fall foliage in Vermont… a shopping spree on NYC's Fifth Avenue… an eclectic music festival in Chicago… a weekend of skiing in Aspen… a surprise visit to your crazy friends who up and moved to Vegas…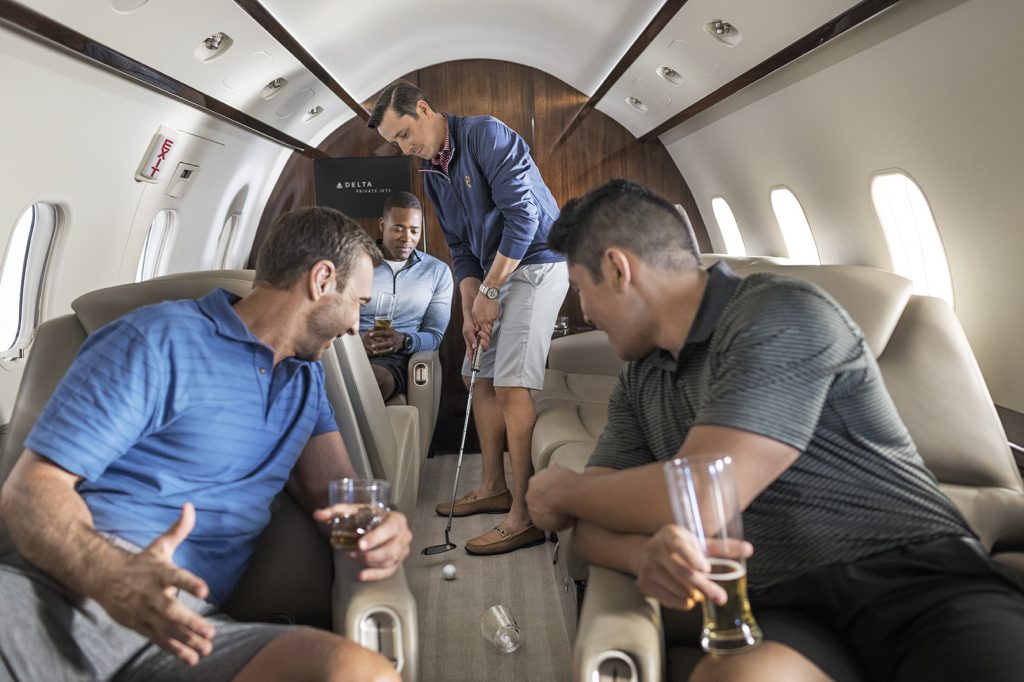 You can take your adventure up a notch by flying in style, virtually whenever and however you'd like, with private jet travel through Delta Private Jets®. Delta Private Jets offers a suite of programs that combine convenience, flexibility, safety and luxury in a way that best fits your lifestyle and your personal and business travel needs.
Delta Private Jets has over 30 years of private aviation experience and is the only private jet company directly affiliated with a commercial airline. With its expertise and resources, Delta Private Jets is able to treat travelers to a level of access and luxury they won't find elsewhere. As summed up by a recent client, "Ground and air service were beyond our expectations! Personal attention to our needs set a new standard for us."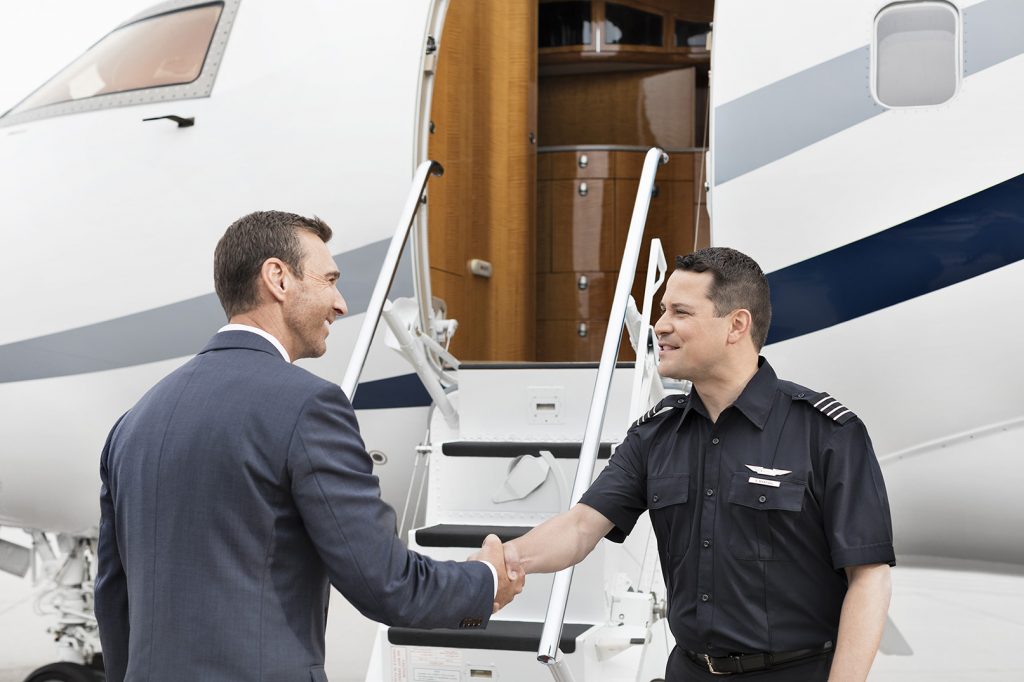 If you are new to private aviation, Delta Private Jets® Sky Access™ membership and Charter Services programs are ideal ways to try it out, offering simple, spur-of-the-moment booking, a fleet of private jets, and extraordinary service and amenities – without breaking the bank. The value of the Sky Access program comes from unlimited access to empty leg flights offered by Delta Private Jets Shuttle and fixed hourly rates, while the charter program offers the simplicity and flexibility to book single flights for specific needs.
Extraordinary Amenities
To see what it's all about, let's imagine you and your friends decide to take an impromptu trip, right after you have enrolled in a Sky Access membership.
Easy arrangements: Even on short notice, you can book your flight easily. As a Sky Access member, you simply log into the Delta Private Jets mobile app or account portal, view the list of empty leg flights available and book the flight that works for you. Everything you need is accessible online – from booking to payment.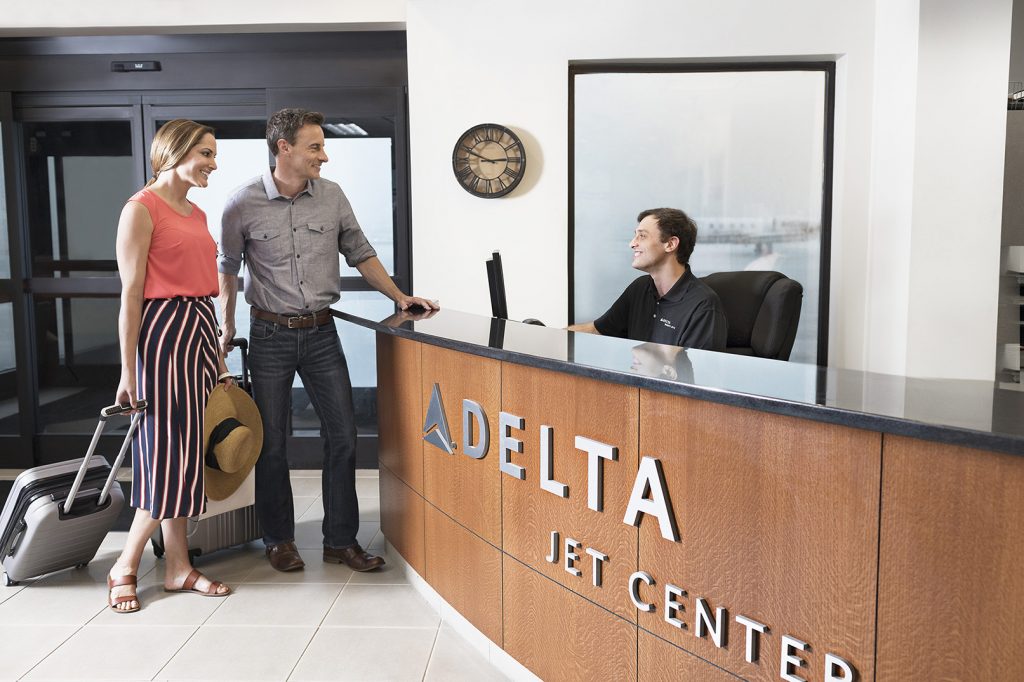 A fleet at your fingertips: You enter a plane that is perfectly suited for you and your guests' needs. Delta Private Jets' fleet of 70-plus aircraft means you can have the opportunity to experience different aircraft size categories, with passenger capacities up to 9. And more importantly, on Delta Private Jets flights, you get the peace of mind that comes with their safety track record as the longest continuous holder of the coveted ARG/US Platinum safety rating of any operator in the world.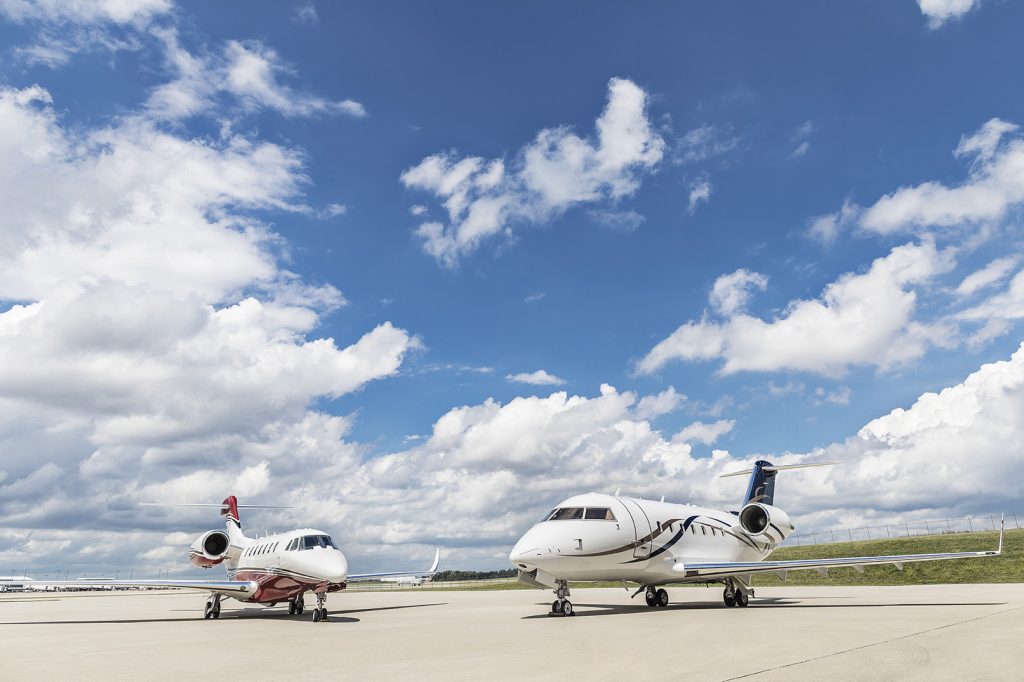 Personalized services: The first thing you notice on-site is the ease by which you'll get through security – because there are no security lines. During your flight, you and your guests enjoy premium snacks and beverages. A special guest might even be your puppy, since pets are welcomed on all Delta Private Jets aircraft. Other amenities include comfortable seating, your favorite music, access to Wi-Fi, and the perks of personal space and privacy that only come with having an entire aircraft to yourself. Plus, with our technological capabilities, we can morph your cabin into a mobile conference room, family entertainment area and home theatre.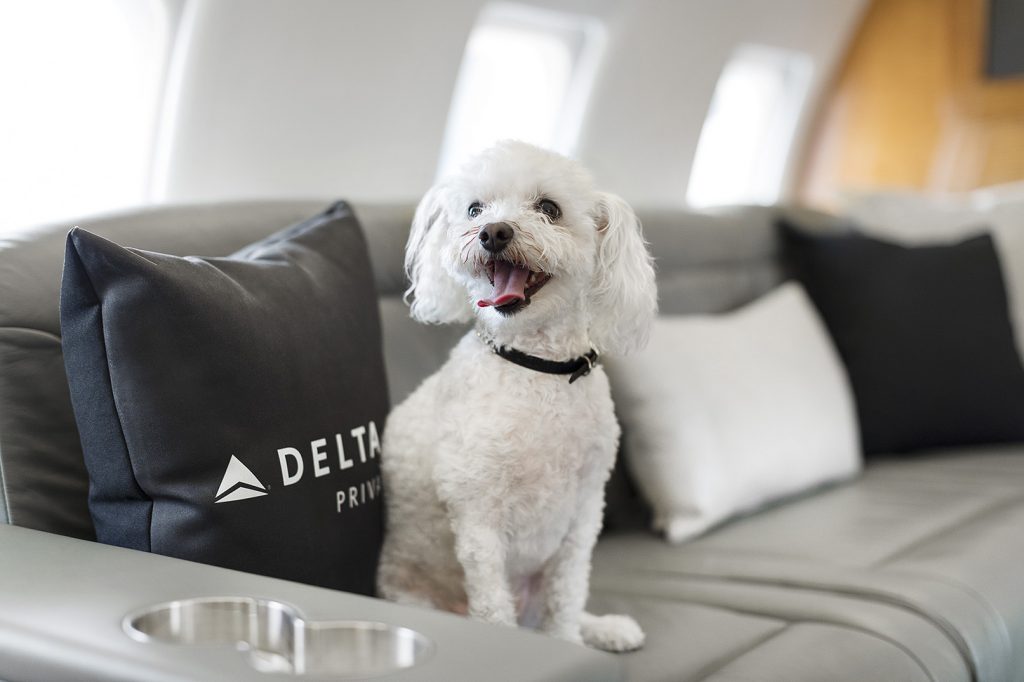 When you arrive, so does your plane-side pick-up, permitted at most destination airports in North America. It'll be a Porsche SUV if you transferring to or from a commercial flight at select airports in North America. After a flight like that, you can't help but think about where you'll go next – and whom you'll invite along.
Value and Flexibility
With a Sky Access membership, you can open the door to adventure anytime. Here's a closer look at how it works: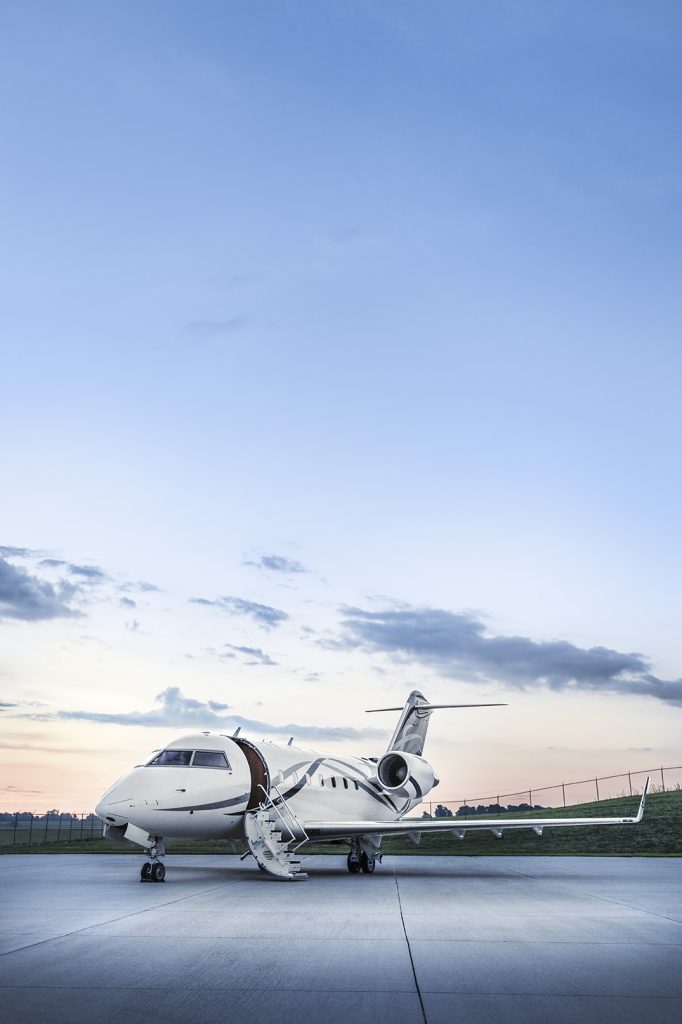 Efficiency of empty legs: For an annual fee of $8,500, Sky Access members get unlimited access to empty leg flights offered by Delta Private Jets Shuttle and pay a fixed hourly rate for private jet travel. There is no limit on quantity of empty legs booked and no per-leg cost. Empty legs are flights scheduled without passengers to ensure an aircraft is positioned for a trip at the right airport and the right time; this repositioning creates empty legs and brings great opportunity for last-minute trips at no fee. Just one empty leg's value could be greater than the cost of a Sky Access membership. And viewing and booking empty legs are easy through the mobile app or account portal. Sky Access members get access to even more flight options through a patent-pending technology called AmpliFLY™. By reviewing each individual empty leg, the technology looks for additional cities and airports along the way and offers them to you when operationally feasible, often making up to 30 alternate routing options available for each empty leg.
So if you are a Sky Access member who is ready to continue exploring, you can simply check your app and select from among the empty leg flights from there!
Other privileges: As a Sky Access member, you also get a 20 percent discount off select full fare tickets on Delta Air Lines®, as well as exclusive benefits through Delta Private Jets partnerships with premium brands. For example, one such partnership gives members and their travel companions the opportunity to relax and recharge at more than 400 luxury residences and experiences.
Or Try Out Charter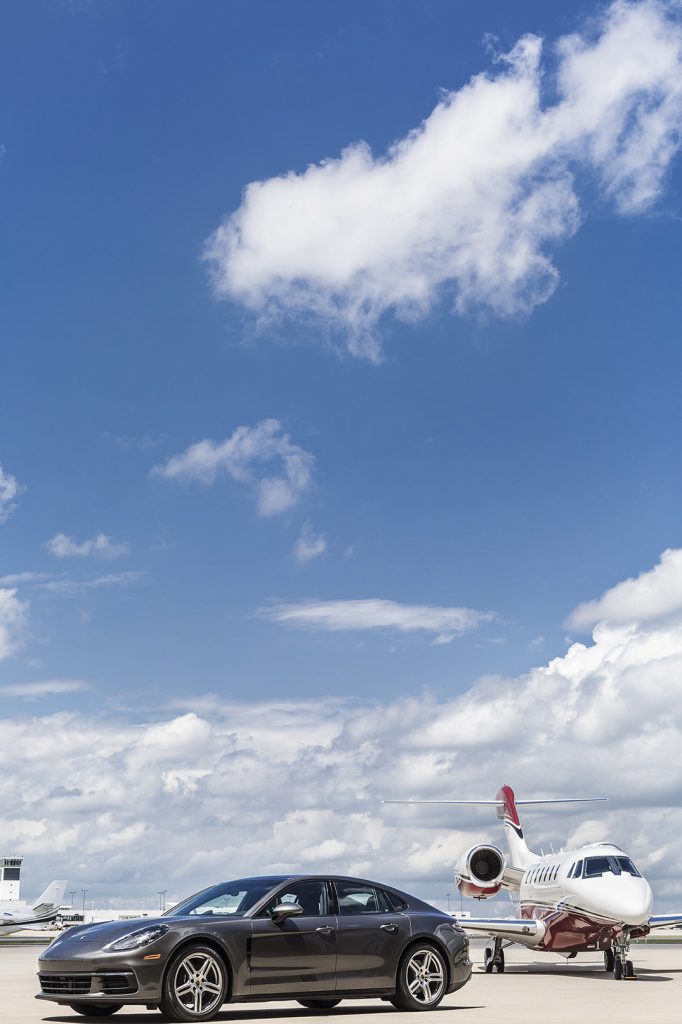 If you're not ready to become a Sky Access member just yet, but still want to experience a private flight, you can arrange it through Delta Private Jets Charter Services program. Flight scheduling can be done with as little as 10 hours' notice, with the option to fly to and from over 5,000 airports within the United States. In one phone call to our Charter Services team, our dedicated staff helps you book your flight, choose the ideal aircraft for your needs from our large fleet of private jets, and set up personalized catering and entertainment options to enjoy during your flight. When you arrive to the airport, you could be greeted by personal cabin attendants, who staff all Delta Private Jets large-size cabin aircraft.
The on-demand charter program pricing structure is simple and flexible: you pay as you go, with competitive one-way pricing. Whether your trip takes you to a major airport or a regional field, you will get there cost effectively, quickly and effortlessly.
Echoing a common sentiment among Delta Private Jets clients, a recent traveler noted that team "covered all the details perfectly," with special praise for the courteous and helpful pilots and safe and on-time arrival.
Jet Card, or More, in Your Future?
If you love the Sky Access or Charter Services program and decide you want more, the Delta Private Jets Jet Card offers the next step up in luxury private travel with even more flexibility, convenience and service. You can choose your jet category on every flight with no interchange fees. And no matter where your journey takes you, will have access to private jet travel and Delta® commercial travel, providing you countless options to combine travel choices and the ability to use your Jet Card to pay for it all.
You'll also enjoy other privileges, such your own dedicated Commercial Services team to help with additional bookings, exclusive SkyMiles® Diamond Medallion® Status with the purchase of select Jet Card levels, and access to unique travel events and experiences.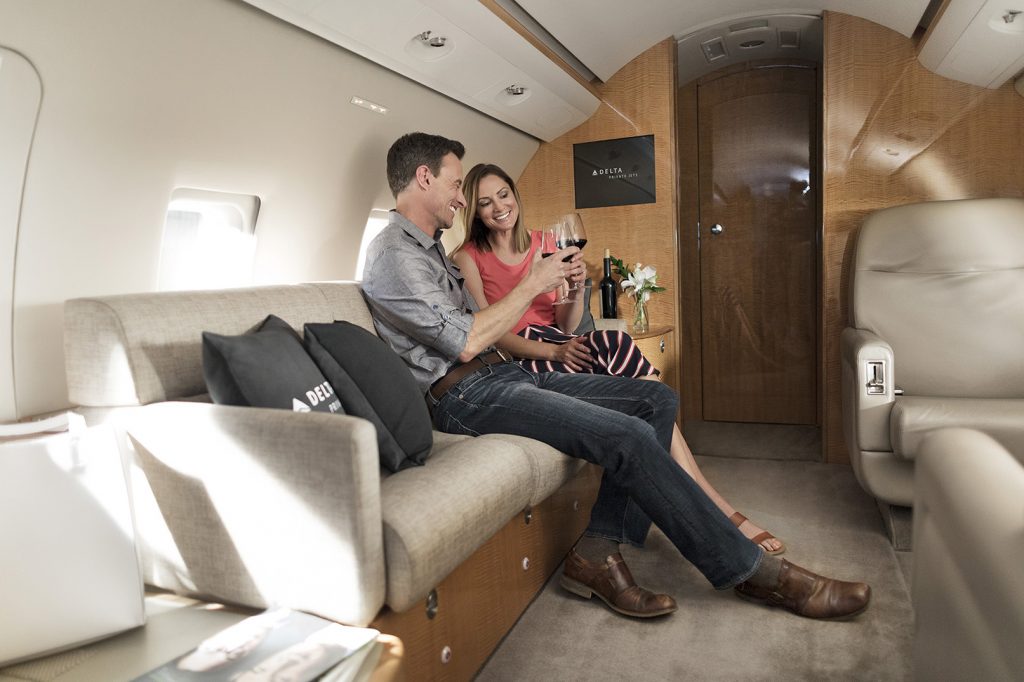 Rounding out Delta Private Jets' suite of offerings are turnkey and charter aircraft management programs for those who want the ultimate investment in personal freedom by owning their own aircraft. Delta Private Jets offers industry-leading aircraft management solutions designed to help you get the most from your personal aircraft investment.
An Adventure in Private Aviation
If you want to make "getting there" part of your upcoming adventures, consider trying Delta Private Jets and experiencing the ultimate in convenience, flexibility, safety and luxury in a private aviation program tailored your lifestyle.
Learn more about a Sky Access membership or get an on-demand charter quote by calling 866-632-1107 or visiting deltaprivatejets.com. Or view a demo at https://www2.deltaprivatejets.com/jetset/skyaccess
---
Disclaimers:
Delta Private Jets® flights are operated by Delta Private Jets, Inc., an FAA-certificated FAR Part 135 air carrier, or by another FAA-certificated Part 135 or Part 121 air carrier. Offers void where prohibited by law. Offers, benefits and rules subject to change without notice. Other restrictions apply.
Sky Access™ membership requires execution of a Sky Access Agreement with Delta Private Jets, which must be funded at the time of execution.  Quantity and availability of empty leg flights is not guaranteed.
PC No. 18-079. This empty leg program and all related flights are offered by Delta Vacations, LLC dba Delta Private Jets Shuttle, under Part 380. Each empty leg booking requires execution of an Operator Participant Agreement with Delta Private Jets Shuttle. Members are responsible for return transportation.
Benefits require purchase of the Delta Private Jets Card, which is subject to the terms and conditions included in the Delta Private Jets Card Agreement.
All charter flights are subject to Delta Private Jets®' charter terms and conditions, which must be executed at the time of booking.
Guaranteed reservations with as little as 10 hours' notice. (48 hours for International; 120 hours on a Peak Day)
For air transportation provided by Delta®, Cardholder is entitled to a 20% discount off published fares for select fare classes in effect when booked.
Select promotional Jet Card products may be eligible for Diamond Medallion® status. Please ask a Delta Private Jets® representative for details. All SkyMiles® program rules apply to SkyMiles® program membership, miles, offers, mile accrual, mile redemption and travel benefits. To review the rules, please visit delta.com/content/www/en_US/skymiles/program-rules-conditions.html. Taxes and fees for Award Travel are the responsibility of the passenger and must be paid at the time the ticket is booked. Award Travel seats are limited and may not be available on all flights or in all markets. Partner airline benefits subject to change and subject to the terms and conditions of each partner. All Delta Sky Club® rules apply to Delta Sky Club® use. To review the rules visit delta.com/content/www/en_US/traveling-with-us/airports-and-aircraft/delta-sky-club.html.