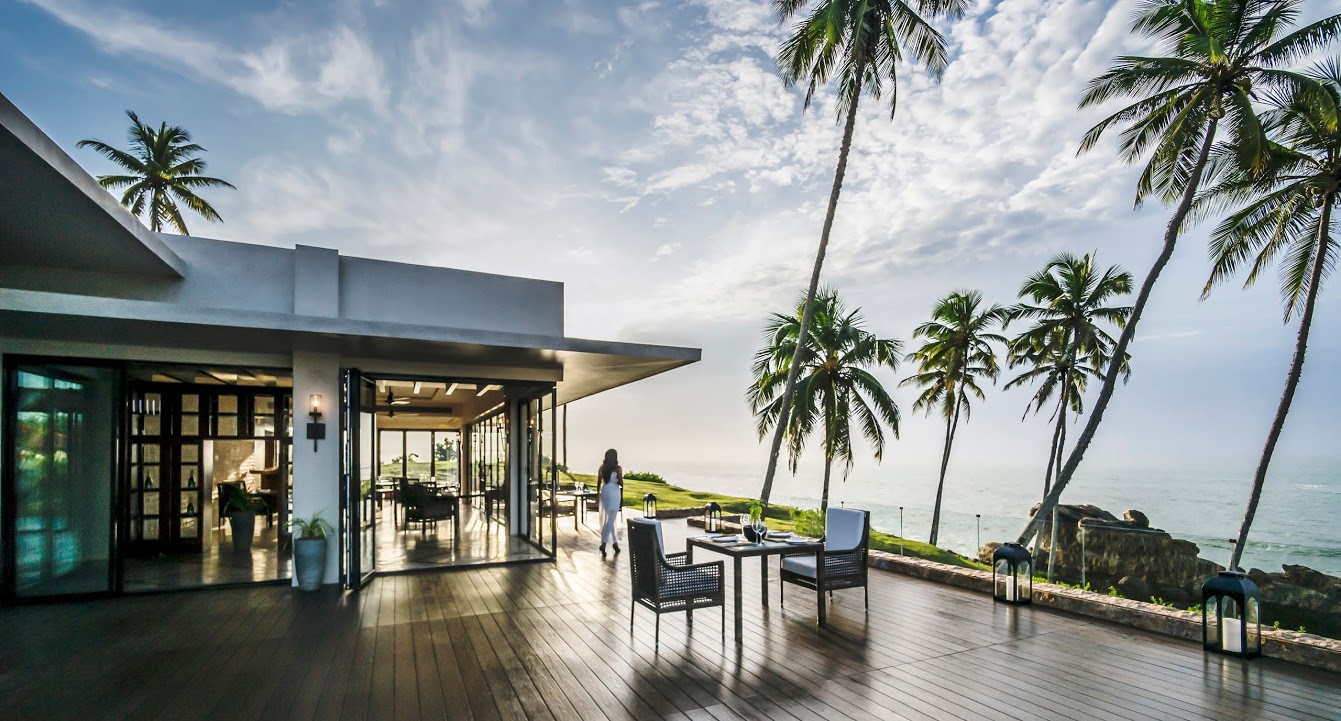 In an effort to shine a light on a beautiful, but often overlooked luxury vacation destination, I recently ventured to captivating Sri Lanka. My journey began in Colombo, a place with a number of iconic colonial-era hotels with its charm and romance of a bygone era.
Wallawwa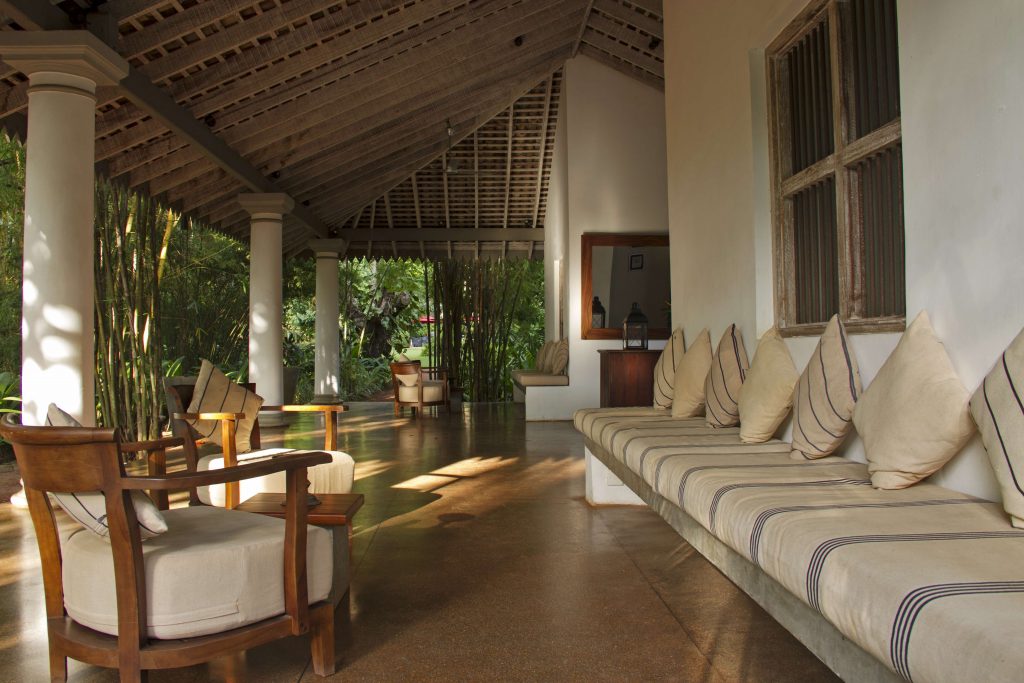 Being only a fifteen-minute drive from the airport, Wallawwa is a great hideaway and resting spot. The Wallawwa's design is a mixture of modern and traditional. Indulgence started as soon as I arrived, as I went straight to the hotel's "Z Spa." The approach, a narrow outdoor corridor, has a stripe on it that drew me into a lovely garden of abundance and peace.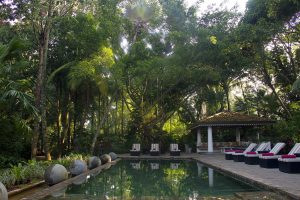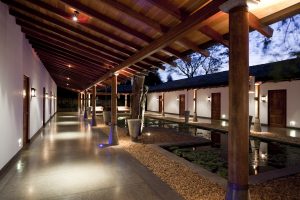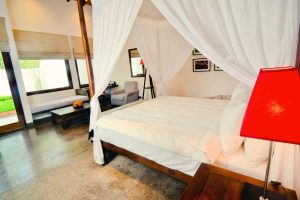 I sensed the colonial style from the croquet set and the plunge pool beyond. There's even the knocking of bamboo trees when it gets windy. Inside the original courtyards are decked with tamarind tree-shaped pillars and punctuated with large gourds to collect the rainwater. The drawing room has vintage "Fly B-O-A-C to Ceylon" posters and plays ambient music. Set in five acres of tropical gardens, it really proved a secluded boutique bolthole.
Anantara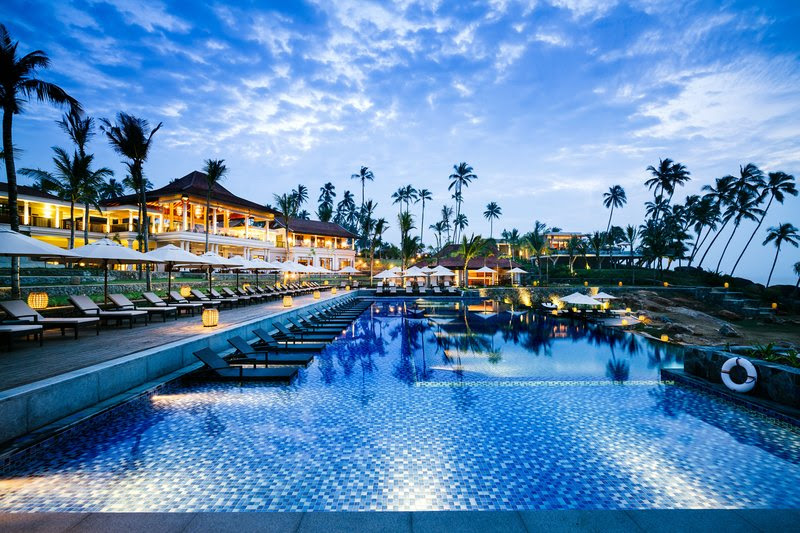 Next up and along this strip of coast was the new Anantara resort. Anantara means "without end" in Sanskrit and it's clear the hotel very much aims for this spirit of freedom, movement, and harmony. As a complex it has been thoroughly thought through. There are three restaurants, all offering the balanced diet of these health conscious times. It's set amidst a coconut plantation beside a golden crescent shoreline. The rooms have teak wood and the furnishing includes rattan chairs with tweed cushions. All around are little lobster basket lights giving off a spider's web effect. Lounge chairs are actually cemented into two lengthy infinity pools. And it's mercifully mosquito free. Peace haven or "piece of heaven?" It's certainly pampering and tranquil.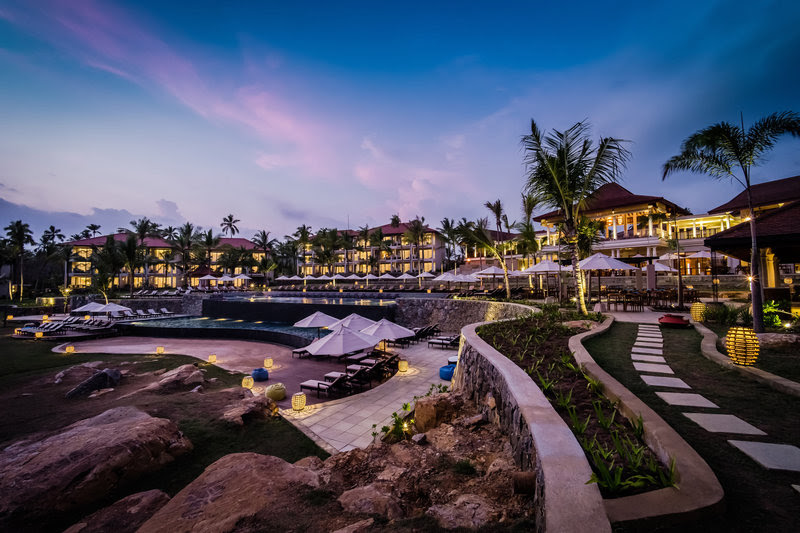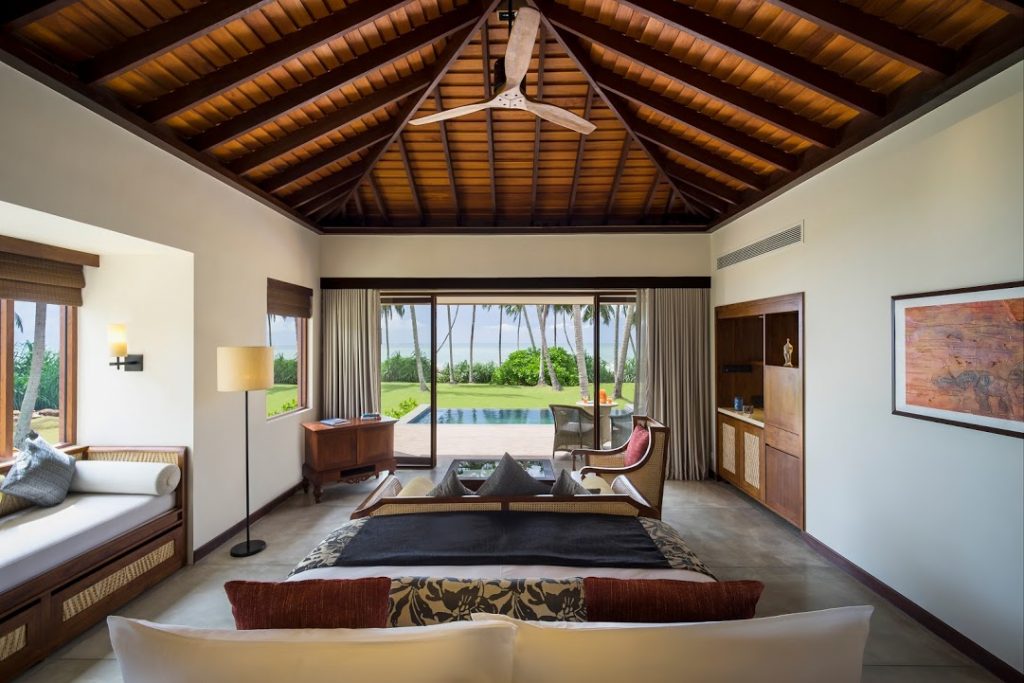 Amanwella
A stone's throw away from Anantara (or five minutes in a tuk-tuk) is Amanwella, a meticulously stunning hotel, discretely tucked away in a cove. Amanwella means "peace and beach." It's a signature Aman hotel enhancing what's already in the environment with the lines and colors, spaces, and angles of the buildings. And it got that special quality that makes me look for details as I crave aesthetic satisfaction.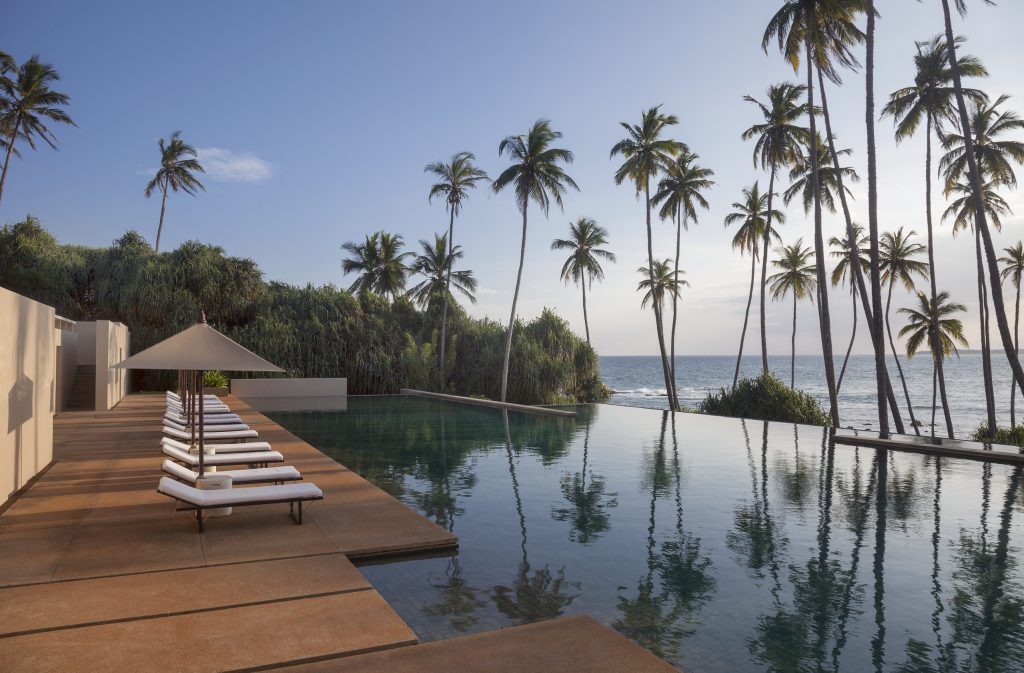 Built in 2004, Amanwella pays homage to Geoffrey Bawa and his style of "tropical modernism." There's a super-sized swimming pool, pleasingly green rather than the usual blue, thus blending into the natural habitat. From the outside all of the 27 rooms are unobtrusive and cleverly camouflaged by coconut trees. Each room is identical in layout and design, and each comes with a plunge pool. Inside, the terrazzo flooring is in muted, sandy tones to reflect the nearby beach. The large timber sliding panels separate the interior from the exterior.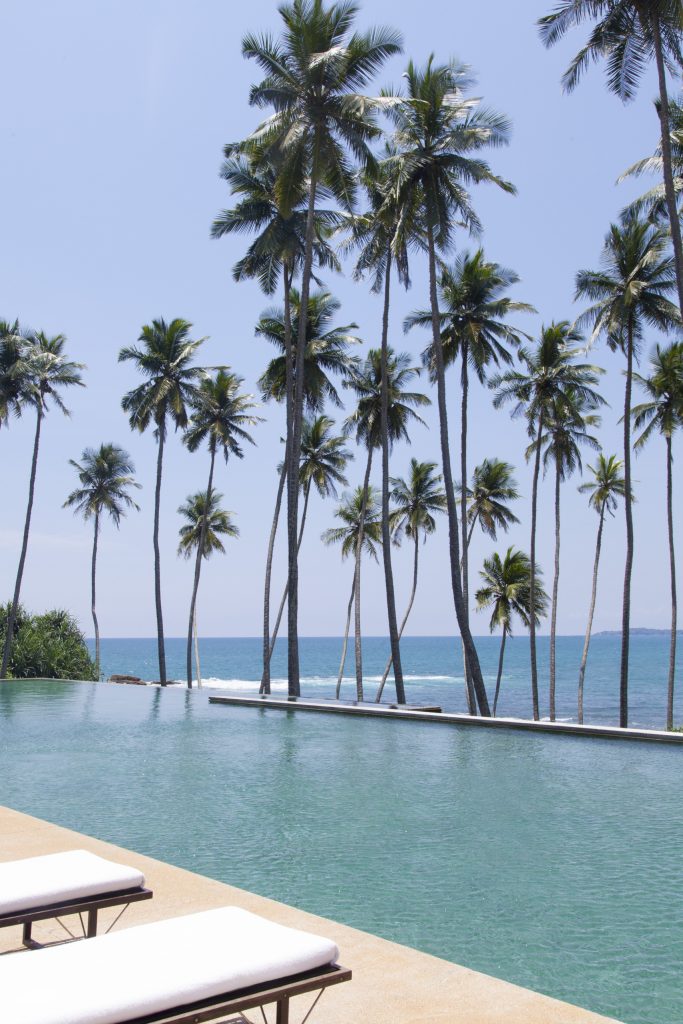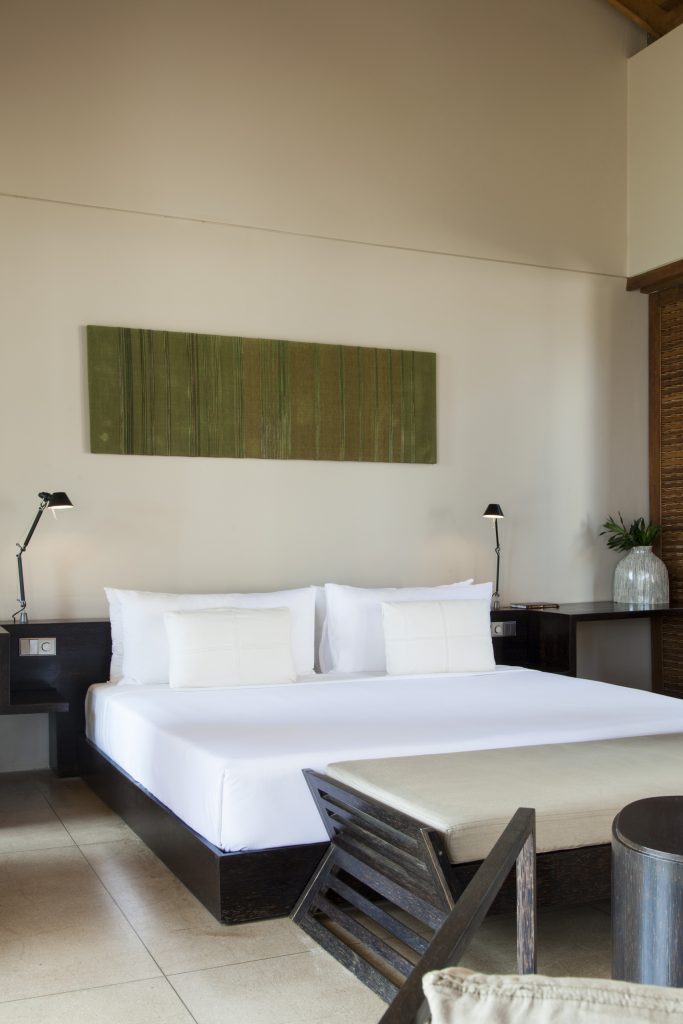 Kahanda Kanda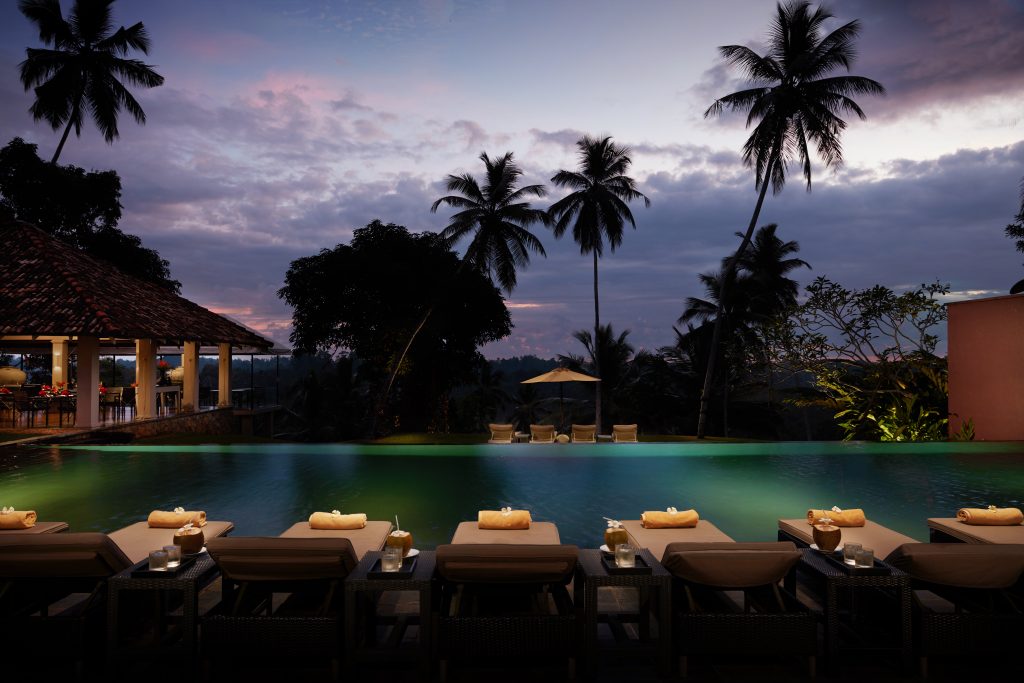 On I go up inland to Lake Koggolo and onto my next hotel, the Kahanda Kanda. Fifteen minutes inland and five miles from Galle, it looks down from a hilltop perch, over a dense twelve-acre tea plantation. An entrance of steep steps is punctuated with glazed brown gourds and then follows along a saffron wall. It's all designed to be reassuringly familiar for a principally British clientele with scattered Country Life magazines in the high-beamed lobby-cum-library. As for the rooms, there are ten of them all individually designed and all decidedly colonial. There are old portraits, oil paintings of horse racing, block-print cotton furnishings, antique toilet seats, and four-poster beds. The high ceilings keep the room cold and ventilated. There are games boards on the verandah and sofas outdoors on the porches.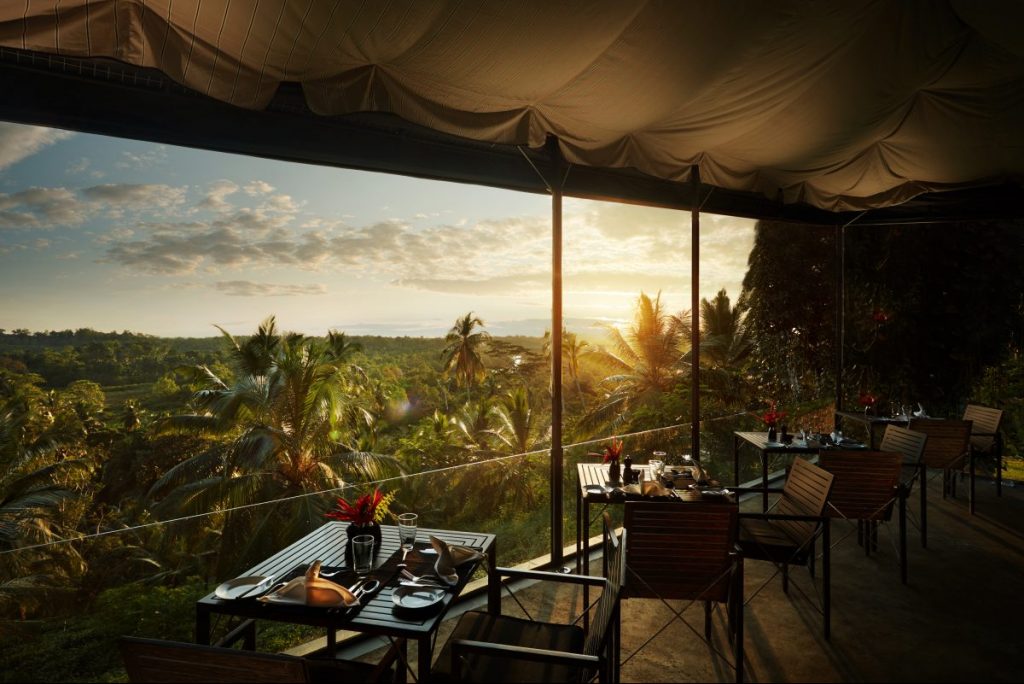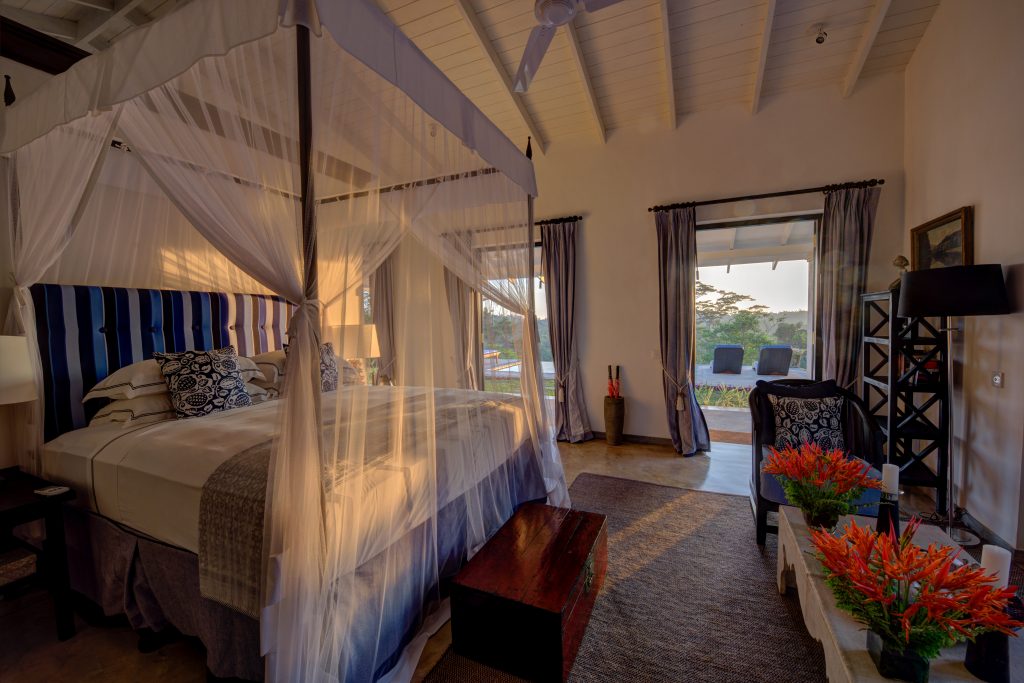 Maliga Kanda
My next treat in was to be at the nearby Maliga Kanda. It's part of Hideaways Club Classic Collection portfolio with properties all around the world. It's perfect for someone who doesn't want to be restricted to one location or have the hassle of maintenance. Meaning "Mountain Palace," Maliga Kanda is perched on a hill. The staff, comprising of security, cooks, cleaners, and gardeners are attentive and charming. As I took the steep descent, the size of the infinity pool dramatically greeted me. At ground level the house has a lovely shady terrace and, on the first floor, a verandah with planter chairs and fans. Inside, a large marble floor is sprinkled with dark wooden furniture, local artefacts, and rattan chairs. The teak, jak and nadun wood offsets the white background.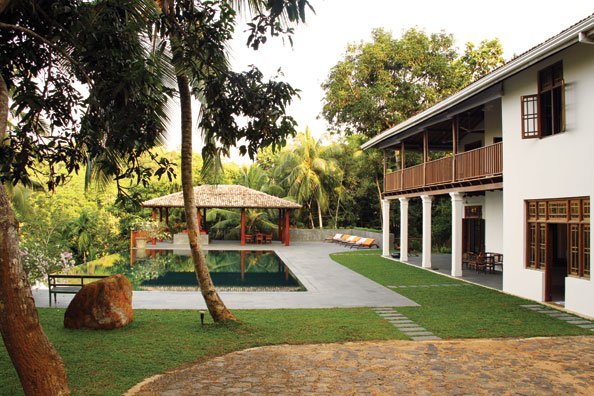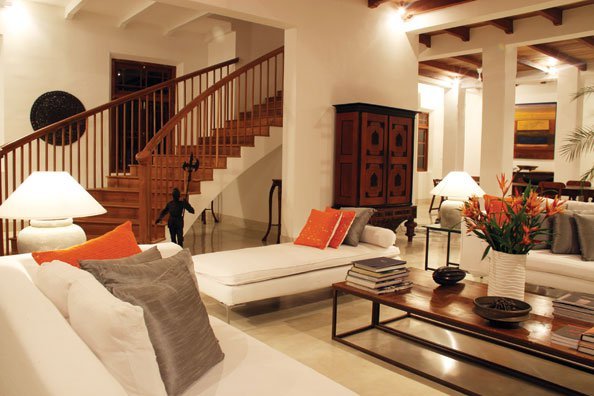 Amangalla
I was next to experience the period charm of a bygone era, at the Amangalla Hotel. It's full of character with triangular stairwells and wonky and Portuguese terracotta tiles. The Zaal ("great hall") divides between somewhere to sit and somewhere to eat. It has its original polished teak floors and the centrepiece of the room is a grand display of red heliconia flowers that are changed every Monday and suffice as the only color. When I dined at the restaurant, I chose well: avocado gazpacho, a "salami-thin" beetroot, and quinoa salad, followed by seared scallops beside an aubergine ravioli.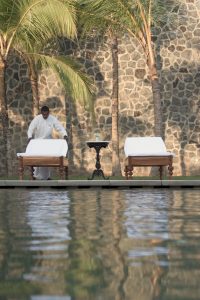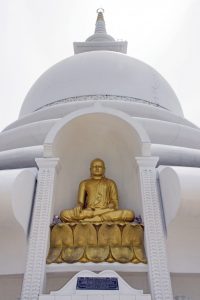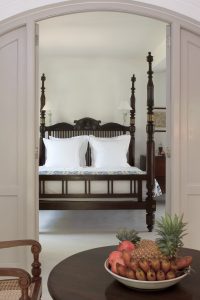 The thirty rooms have baths that are freestanding and the carpets are from seagrass. There are Pettagama chests and planter chairs and the four-posted beds with their Dutch blue bedspreads have neither canopy nor mosquito nets. The spa at Amangalla is called "The Baths" to capture a sense of a bygone era of "taking the waters," and hydrotherapy is very much on the menu.
Muniumpathy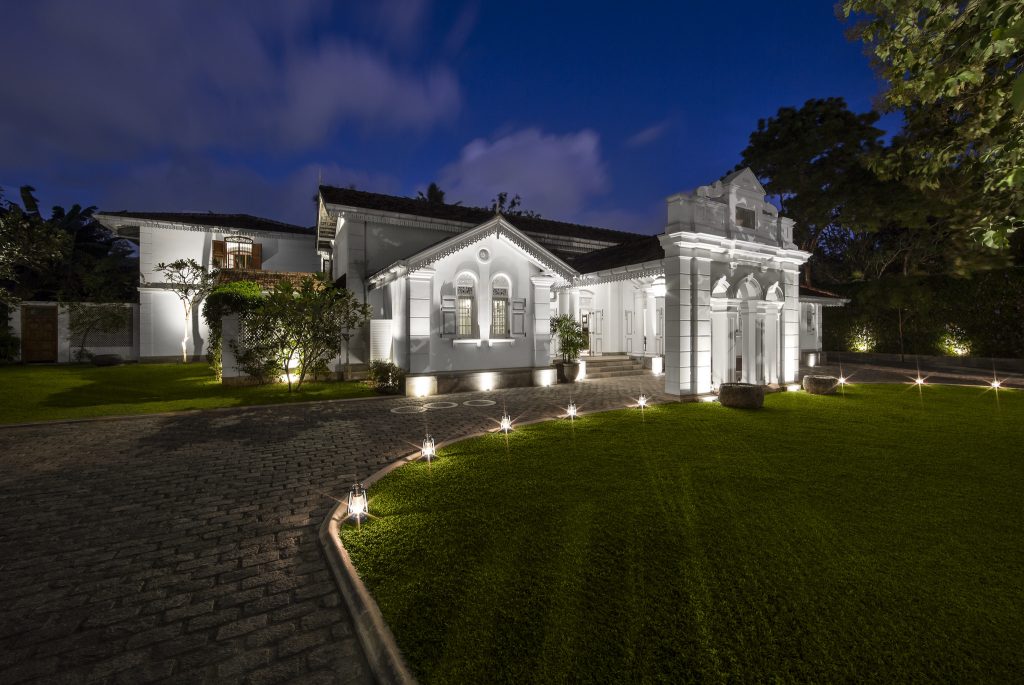 I was to spend my last night at the lovely boutique hotel called Maniumpathy. It's tucked away in its own little world, secure behind a grand façade and porch. The interior houses an old-fashioned dining room with a lovely long ebony table and a sitting room that is cosy and convivial. Teak, jac and mahogany are also much in evidence. Built over 100 years ago and renovated 10 years ago it opened in 2015. there is just the right blend of interior with exterior. I could hear the chirping birds and feel the stillness of the lovi tree.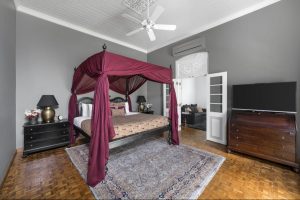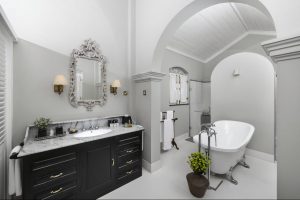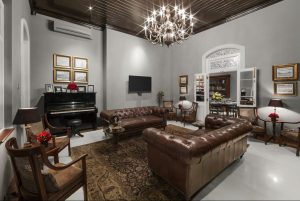 Unlike other popular tropical destinations, Sri Lanka remains relatively untouched and unspoilt. The war is finished, the tsunami is a decade past and the highways now connect the island efficiently. Now is the perfect time to visit.
For this story, Adam traveled with The Holiday Place, a travel organization that offers a wide range of vacations to Sri Lanka including flights, accommodations, and transfers from just £699. Call 020 7644 1770 and let the experts tailor-make your holiday or visit http://holidayplace.co.uk to book.