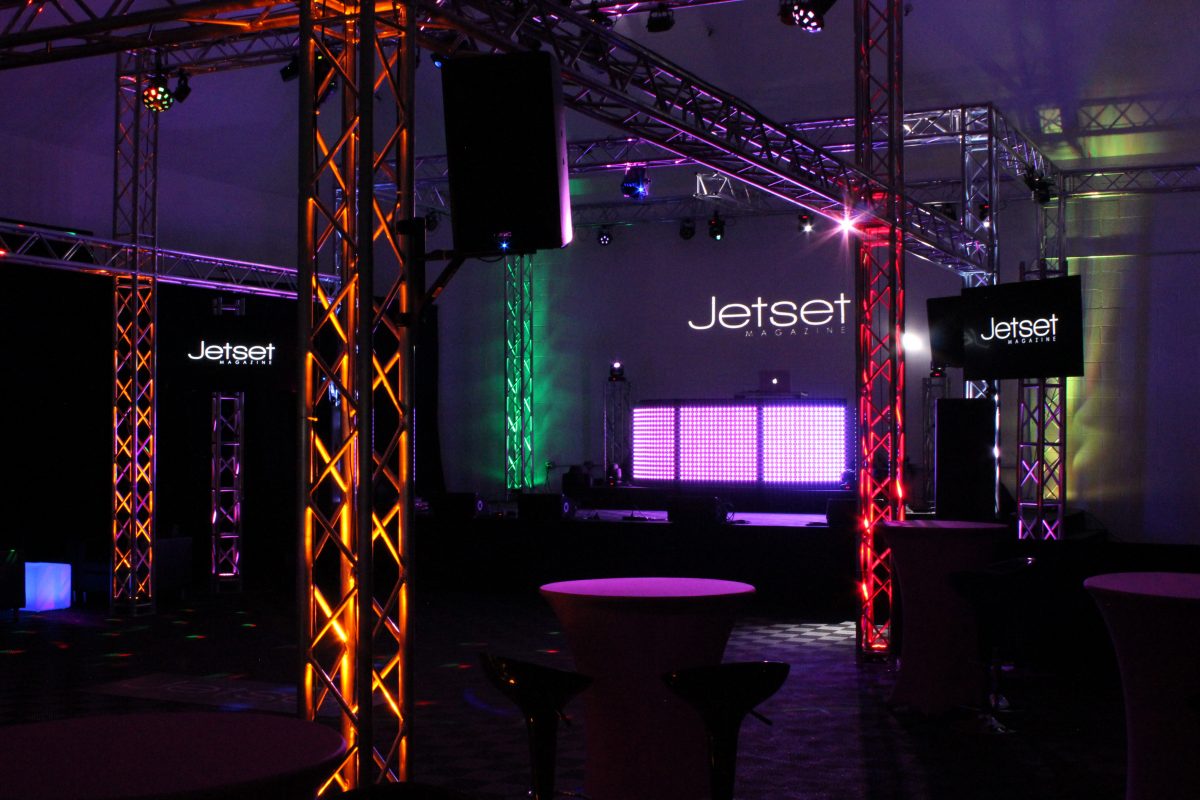 Business culture is becoming less formal, and so are many of the meetings and special events that support business goals. Participants are now looking for more of an experience than just ballroom buffets and cocktail receptions in the expo hall.  Add a rise in venue marketplaces designed to make it easier to find a nontraditional space for group events, and you have the underpinnings of a rapidly growing trend toward taking meetings and events out of hotels and convention centers and into a destination's more unique and exclusive venues.
Industrial-style, chic spaces are quickly emerging as one of this year's hottest trends in the events industry.  These urban, edgy venues make a bold statement and bring guests together in fresh and exciting ways.  Sought out for their individuality and ability to make an impact on attendees, unusual event venues are growing in popularity.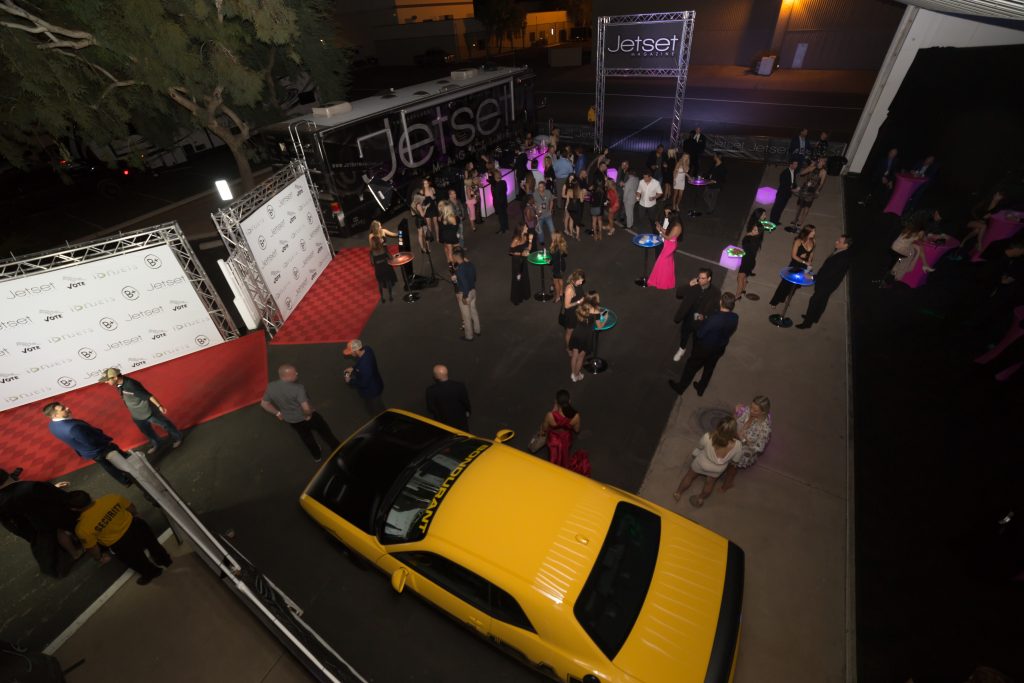 The Jetset Hangar is such a place.  It has played host to many of the most exclusive events in Scottsdale for heavy hitters like Bentley and McLaren, and is the location of Jetset Magazine's annual international Miss Jetset Red Carpet event. The Jetset Hangar's 7,200 square feet of indoor and outdoor venue space is ideal for corporate and social gatherings, including celebrity events, concerts, private dinners, business meetings, and fundraisers, providing a dramatic backdrop to any experiential event.
Located at the Scottsdale Airpark, the Jetset Hangar is just a short drive from many of Scottsdale's finest hotels, resorts, restaurants, shops, and nightlife. This unique industrial event space accommodates up to 500 guests and can be customized for any type of live entertainment including A-List talent with state-of-the-art staging and lighting.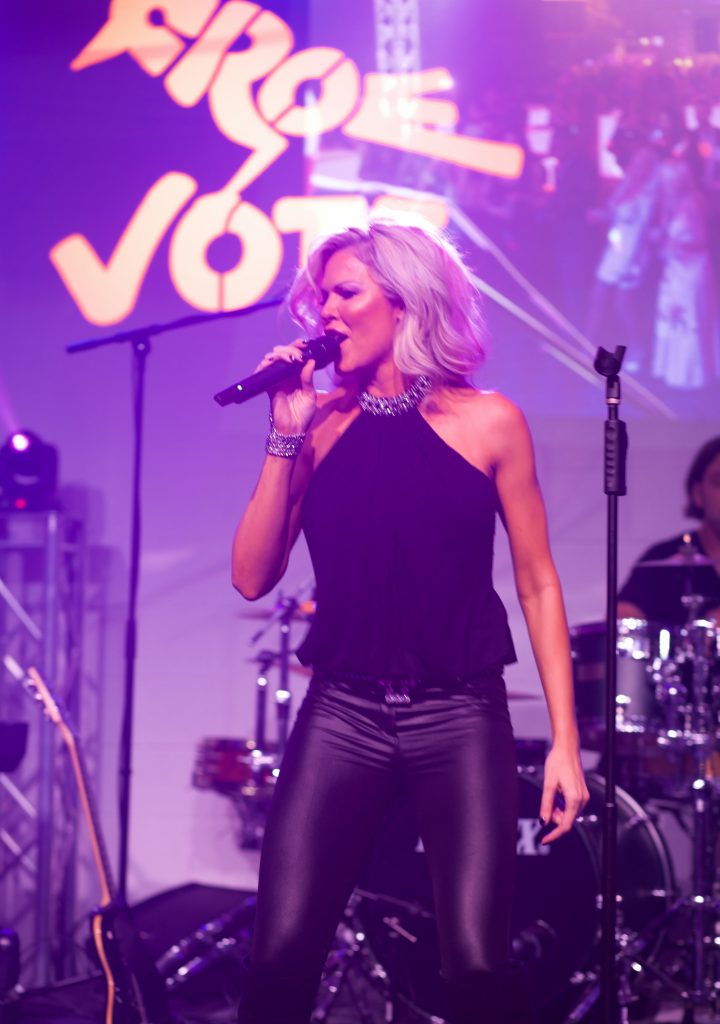 People get energy not only from event content and great entertainment but also from their surroundings. Spaces with distinctive elements will surprise and delight guests and can create great conversation pieces.  It all begins with creative planning.
The Jetset Hangar is under the direction of industry veteran Karen May, CEO of Venues of North Scottsdale, a premier event production provider and exclusive venue rental agency. As corporations are looking to engage their audiences with breathtaking or branded events, the team at VNS provides concept-to-execution consultation and production, managing every detail of the guest experience. Catering, décor, rental, transportation, logistics, and consultation services round out the company's full-service event planning and production support, providing relief to event planners who often source these services from multiple providers when renting traditional offsite venues.
"I love the Jetset hangar because it's new, sleek and unquestionably the ultimate private corporate event venue," says May. "Chic luxury blended with a touch of perfect 'sexy centric' for our clients who are tired of the Wild West décor. It's an exotic and elegant venue space for any event ─ small, large, indoor, outdoor, or a combination of all."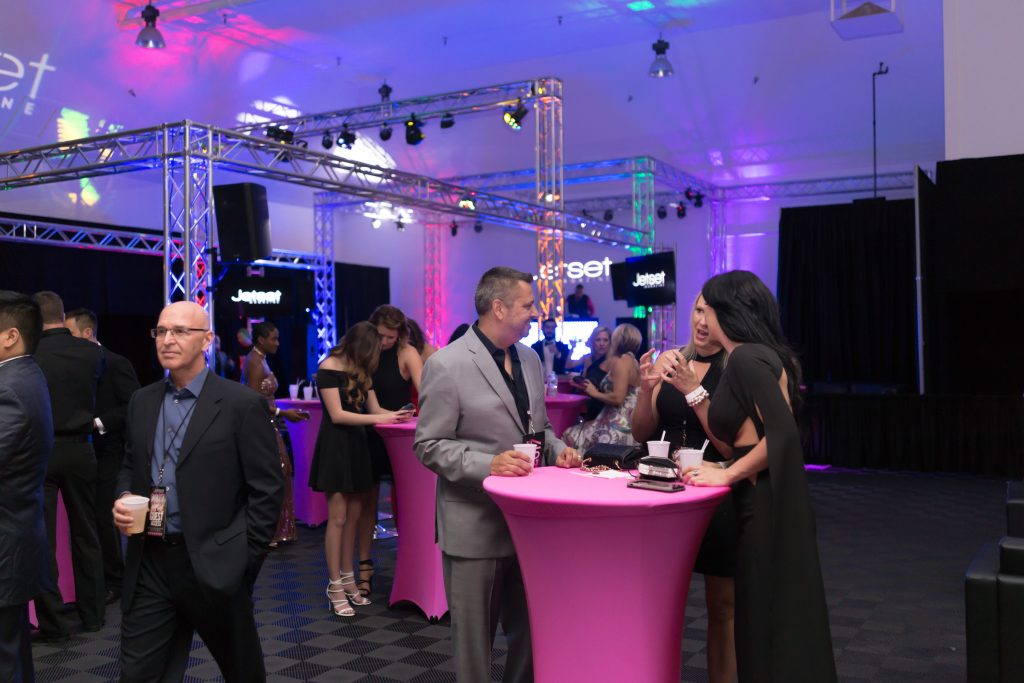 May's team creates magic limited to only your imagination. A recent USO-themed event featured an original WW2 Bomber as the focal point, and guests were greeted with specialty cocktails such as B-52s and Skyy Diver Martinis, followed by a gourmet dinner on the tarmac. Entertainment spotlighted the great Swing Era of the 1940s, featuring Cab Calloway's finest, and a special tribute to honor our military veterans elevated the experience with memorable choreography, singing, costume changes, and audience participation.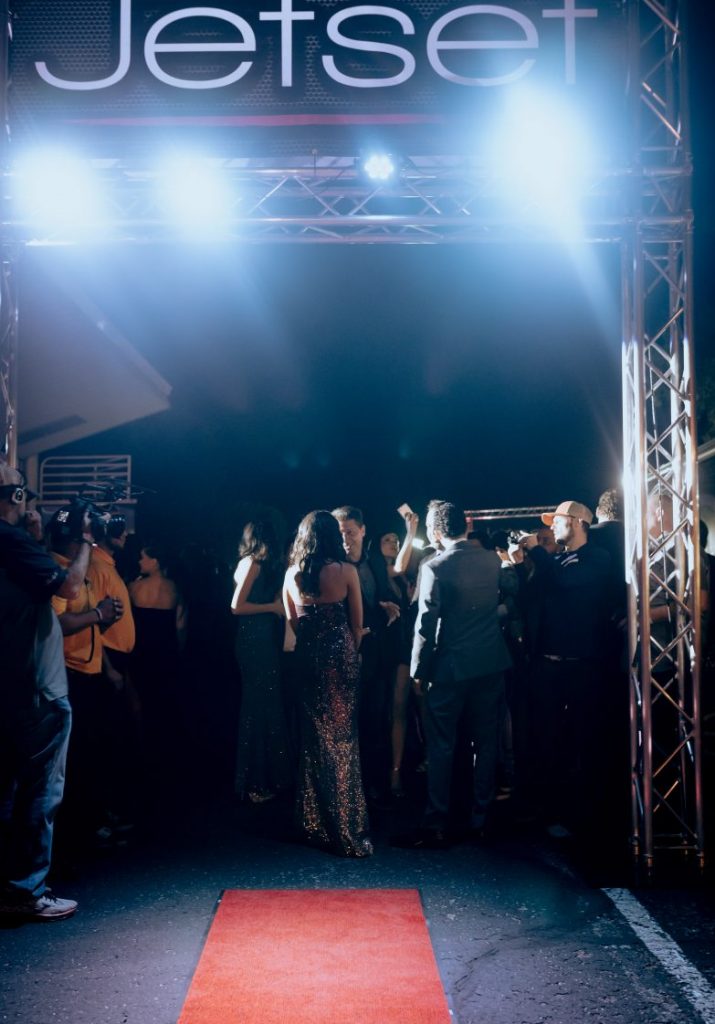 Guests at a "Come Fly with Me" event were welcomed by a big band playing Frank Sinatra's "Come Fly with Me," surrounded by fabulous blue up lighting to give the feeling of floating in the sky. Hostesses donned flight attendant and pilot attire, and aviation-themed photo booths, VIP premium luggage tags, and buffets stages with suites cases, aviator glasses, pilot caps, maps, and planes took the event to an entirely new high.
The hangar also proved to be the ideal setting for fundraising efforts to help victims of Hurricane Harvey. Jetset Magazine used the venue as a receiving area for donations from the community of food, hygiene items, diapers, clothes, pet supplies, and more, which were loaded onto semi trucks and driven to Houston by the Jetset Magazine staff.
For more information or to book your next event at the Jetset Hangar, contact us at (877) 538-5738 or by email at [email protected].