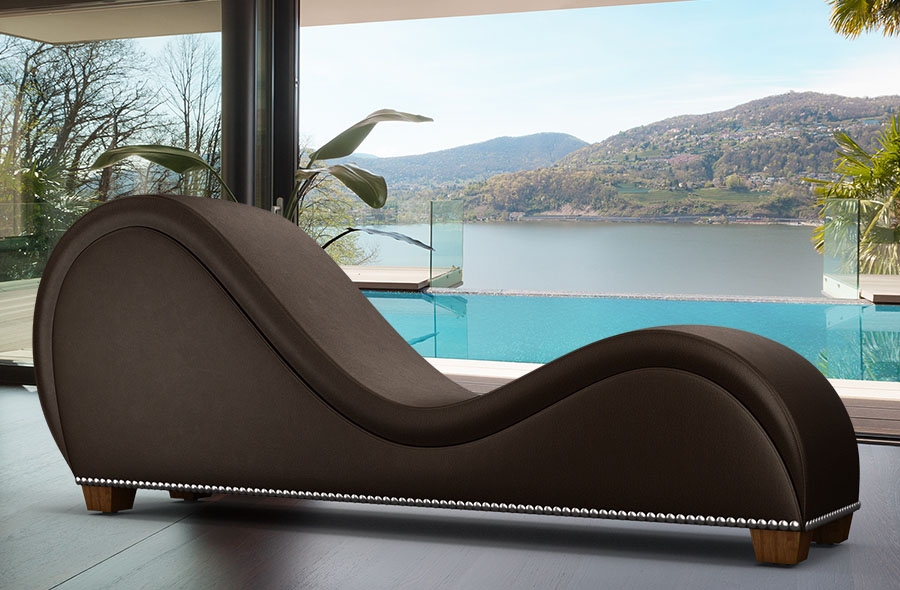 If you haven't already heard of the world-renowned Tantra Chair, prepare yourself for a paradigm shift.
We promise, lovemaking will never be the same again! The Tantra Chair (inspired by the time honored sexual positions of The Kama Sutra) is a luxurious furniture design created to greatly enhance your lovemaking experience. Designed with a patented, dual–arc system, The Tantra Chair gently changes your pelvic angles during intimacy. These subtle changes in angles create new and exciting sensations that will truly invigorate your passion and pleasure in the bedroom.
Whether you are young, adventurous newlyweds just beginning your journey together or an aging, seasoned couple looking to rekindle your passion, The Tantra Chair will nurture your physicality and deeply expand the intimate, spiritual aspects of your relationship. This elegant Kama Sutra Chair is designed to create a wide variety of new and exciting sexual positions!
Zen By Design, based in Scottsdale, AZ, brought The Tantra Chair to market over a decade ago. When it was introduced to the marketplace, it quickly spread around the world with exclusive distributorships in Australia, New Zealand, Europe, Malaysia, Africa and Canada. This elegant furniture design is meticulously handcrafted in The USA with the finest, most luxurious materials in the world and boasts a 100 percent customer satisfaction record since it's inception.
AJ Vitaro, President of Zen By Design, is the designer of The Tantra Chair. "I was inspired to create a furniture design that would encourage couples to be more present and conscious with one another during intimacy. To achieve this, I had three primary focal points. The design needed to look beautiful in the bedroom, it had to function flawlessly for all body types and it must stand the test of time. It took several years of prototypes and countless focus groups but it yielded one of the most successful, most influential furniture designs in the world today.
The Tantra Chair website (www.tantrachair.com) is tastefully presented but not for the faint of heart. We suggest watching their elegant films and especially their "How To" video to learn more about this revolutionary furniture design.