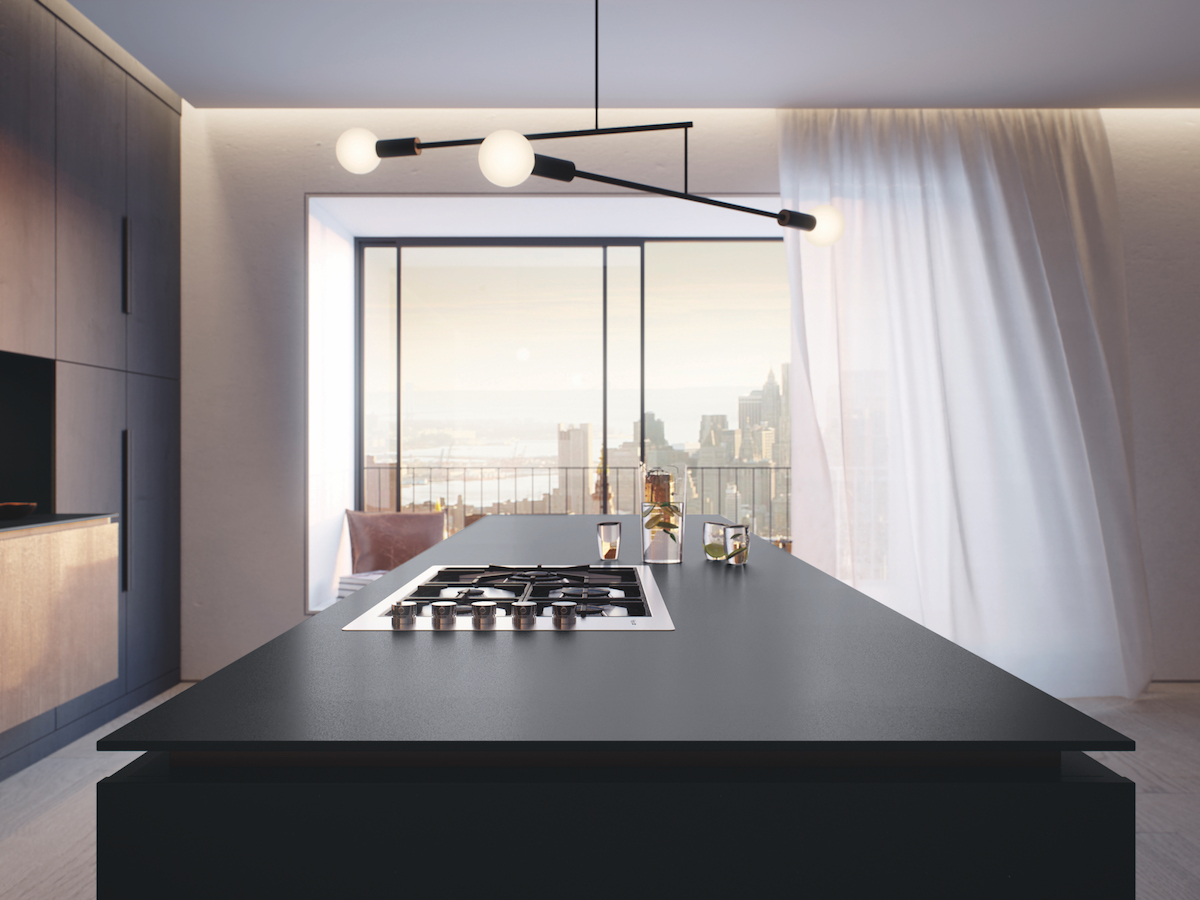 Caesarstone's new Dark Collection embraces a contemporary trend in kitchens and bathrooms that has recently set a bold tone. As an antidote to light and sometimes ascetic color palettes, this softer mood is much more striking and unexpected. Today, black has been reconsidered as a modern classic, used as a stark accent or a powerful overall look. Furniture, tabletops, flowers and food are just some of the lifestyle elements that have turned to black. Dark slate and stone, along with oxidized metal and black lacquered wood, are among the remarkable materials being combined in dramatic interiors and hospitality spaces. From the classic luxury of Empira Black™ to the matte infinity of Piatto Black™ via the evocative patinas of rusted Oxidian™ and weathered Black Tempal™, the Dark Collection presents an intriguing range of captivating hues that bring warmth to the home and an emotional caress to the stone. All colors in the collection are enhanced by the new Natural Finish with a slight grain one can feel, bringing much warmth to its range–and adding extra depth to its textural darks.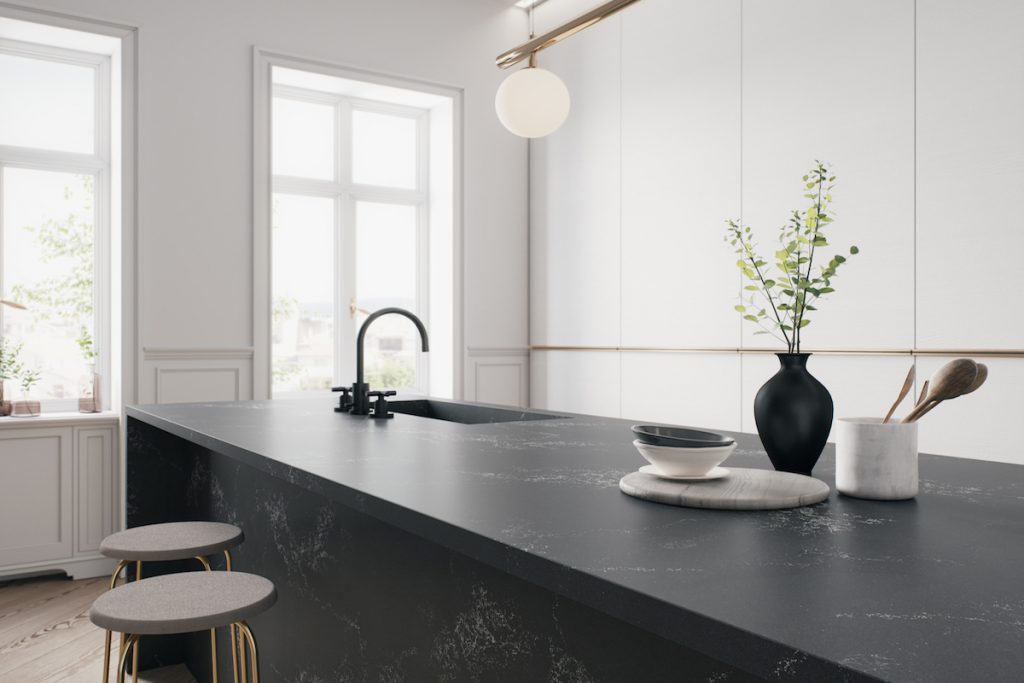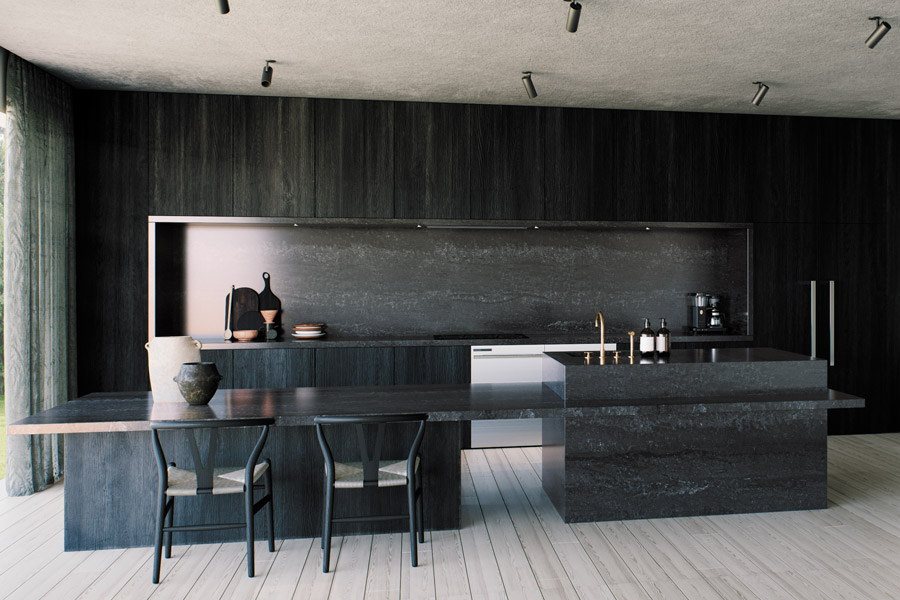 This slightly textured finish conjures up the emotional caress of stone; adding warmth to the grain so it's pleasing to the touch. A satin sheen that gently reflects light–captivating the viewer and enhancing the depth of a color, especially on darker shades. Our new Natural Finish combines the appeal of texture one can actually feel–with the practicality of the minimal care and maintenance synonymous with all Caesarstone product.

 All colors in the new 2020 Dark Collection will feature this new Natural Finish and Empira Black is also available in Polished Finish.
Empira Black 5101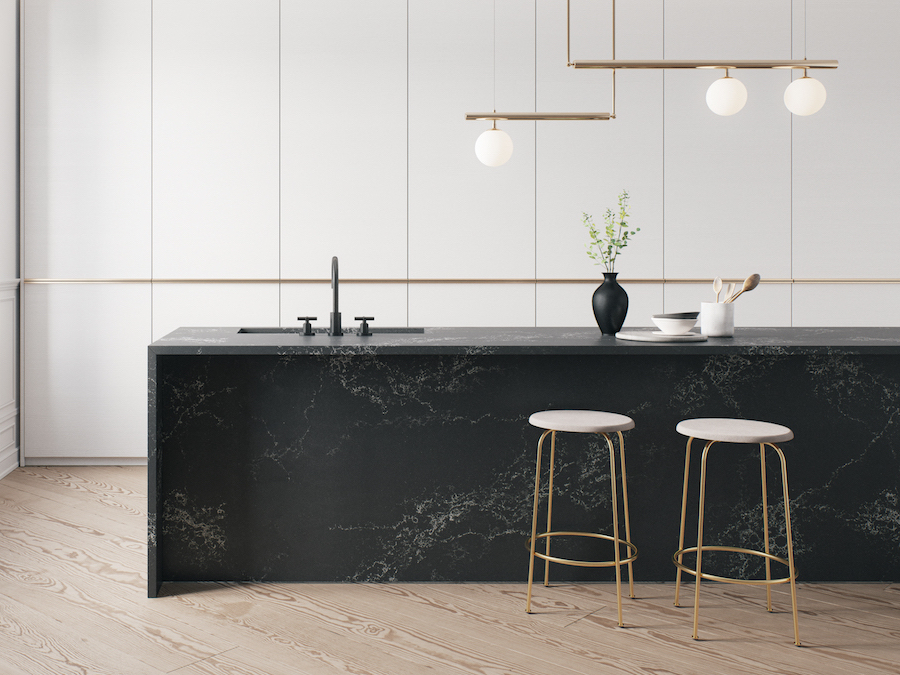 A rich black base is beautified by fine natural white veins, bringing depth to the surface while creating an interplay between color and movement. The inverse of its counterpart, Empira White, Empira Black is opulent and dramatic in one setting, yet can also suggest the modest beauty of nature through the organic veining and slight texture that discreetly traces its complex body. Tactile and warm, the Caesarstone Natural Finish heightens Empira Black's elegance without overwhelming its essence. Empira Black endows a space with the sophistication of real marble. Transform residential kitchens, fashionable hotels and hospitality spaces into a luxury experience with this elegant Caesarstone design.
Black Tempal 5810
A complex composition of dark grey mineral-like layers organically expands across a black charcoal base capturing the attributes of natural stones like travertine and slate. Inspired by the dark sky and ocean tides at night, Black Tempal is layered with emotion and depth as it echoes natural processes that occur over time. Oak, taupe-tinted tiles and russet upholstery can create a warm and sophisticated statement, also when applied to hospitality areas – enhancing lobbies and creating ambiance in bars.
Black Tempal has an organic essence that can also be paired with bold materials, from gunmetal hardware to raw concrete floors, accented by celadon tiles and handmade ceramics. Splashes of warm neutrals or brighter colors can further animate interiors.
Oxidian 4735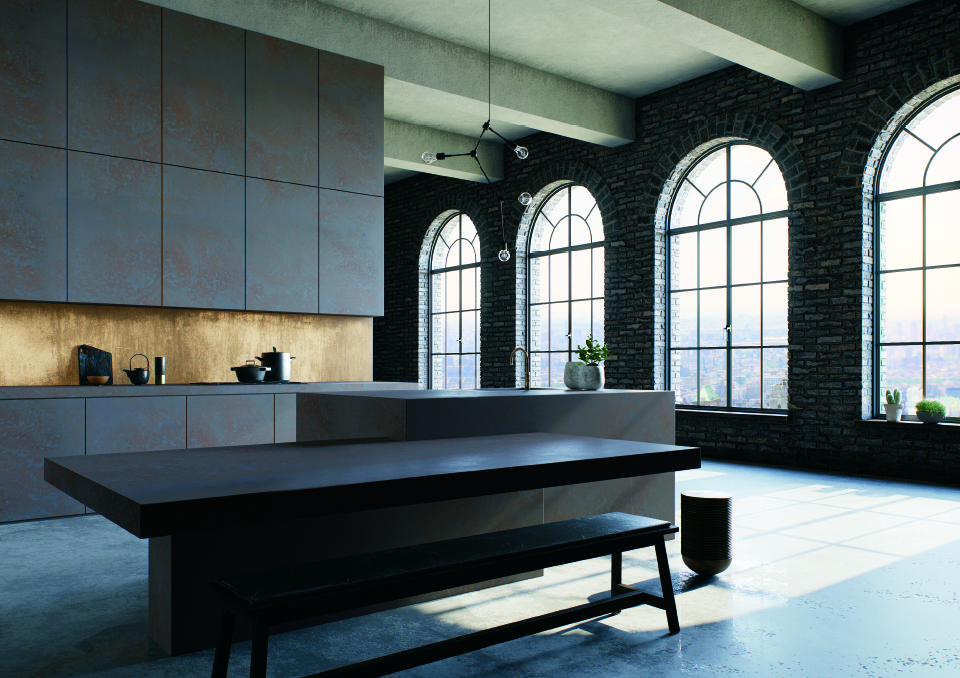 An inky black base is veiled by a rust-like effect that captures the movement and texture of a handsomely oxidized surface. The elegantly dramatic design ushers in a metallic presence and welcomes the deep emotion found in shadowy blacks. Oxidian's industrial aesthetic feels at home in urban residences and is equally suited to bringing an artful dimension to restaurants, bars and hotels. Gunmetal, brushed steel, and copper hardware are excellent adornments to this Caesarstone design. Add shades of yellow, coral and green to brighten interiors.
Piatto Black 3101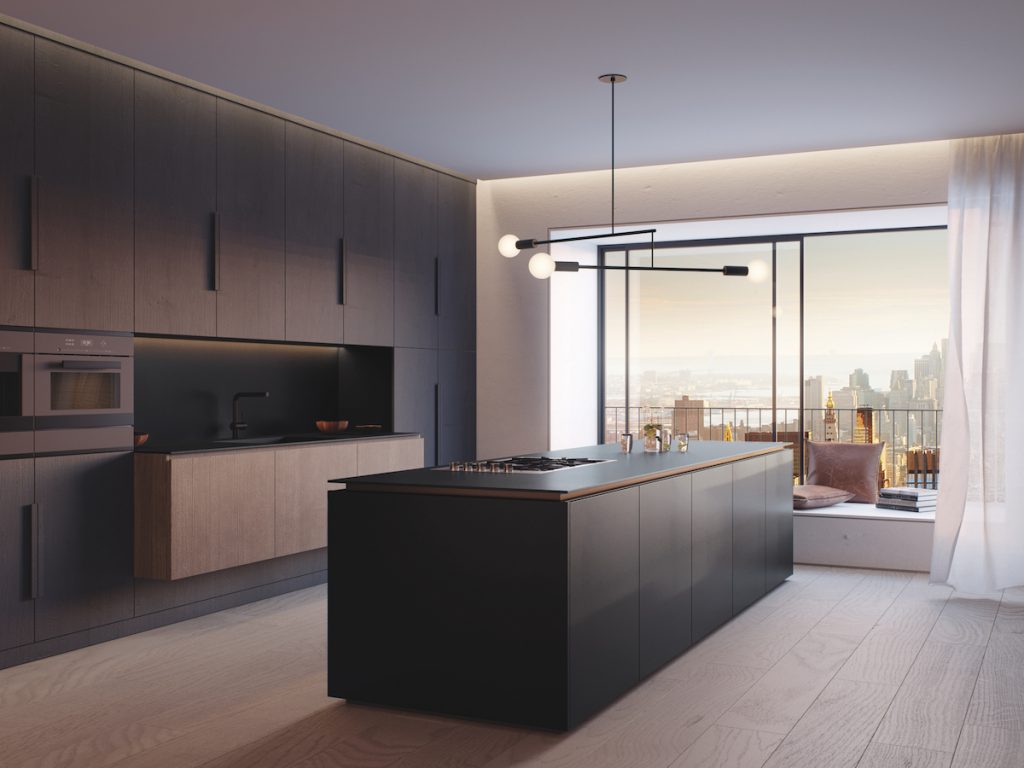 The ultimate dark shade with a fine granular appearance is complemented by a textured finish, enhancing a deeper, more intimate black. Piatto Black brings dramatic modernism to a sophisticated urban restaurant or warm minimalism to a sleek city home. Designed with versatility in mind, this Caesarstone color is used freely in both kitchens and bathrooms and makes a grand statement in hospitality settings. Coordinating accents and surface designs include echoes of marble, concrete, and woodgrains.
Visit www.caesarstoneus.com/collections for more information.