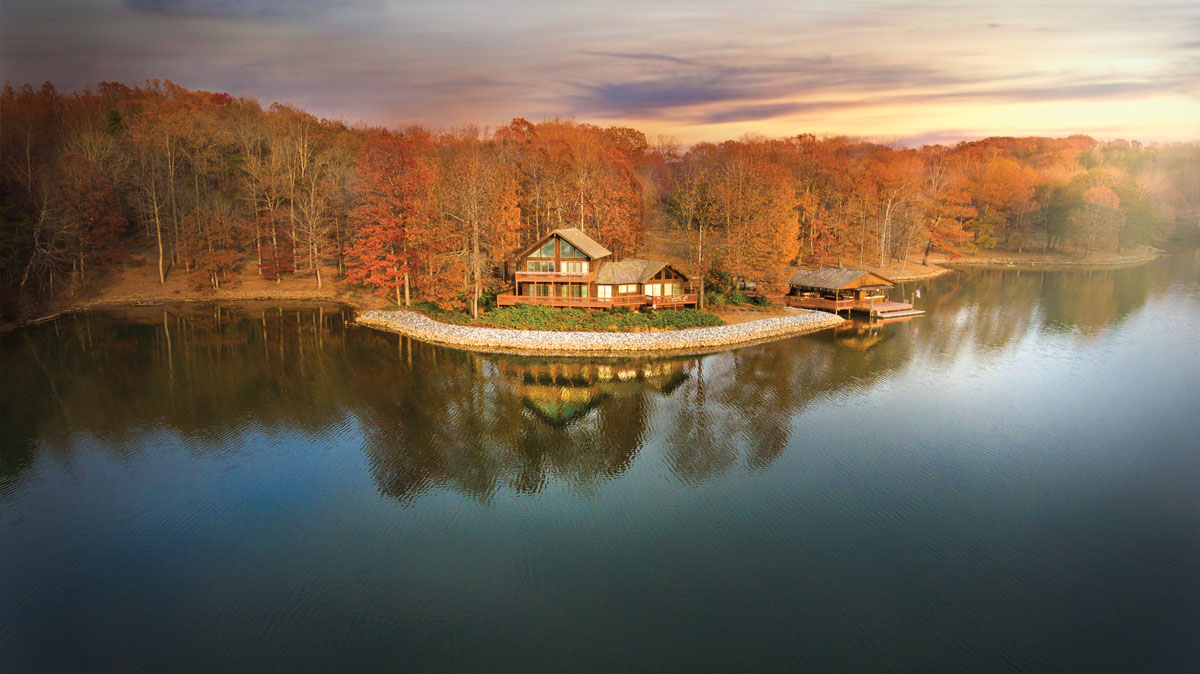 Imagine the calming sounds of water lapping along the lakeshore, the gentle whistle of an evening breeze, the woodsy fragrance of the forest, the orange-colored sunset perched along the horizon. This is an everyday reality at 550 Red Barn Lane.
Virginia's jewel of the Blue Ridge Mountains, Smith Mountain Lake is a majestic escape with an impressive, 40-mile-long expanse of over 22,600 acres of crystal-clear water. The locale was most notably featured as the backdrop to the 1991 comedy What About Bob? starring Bill Murray and Richard Dreyfuss, and in person, it will simply take your breath away.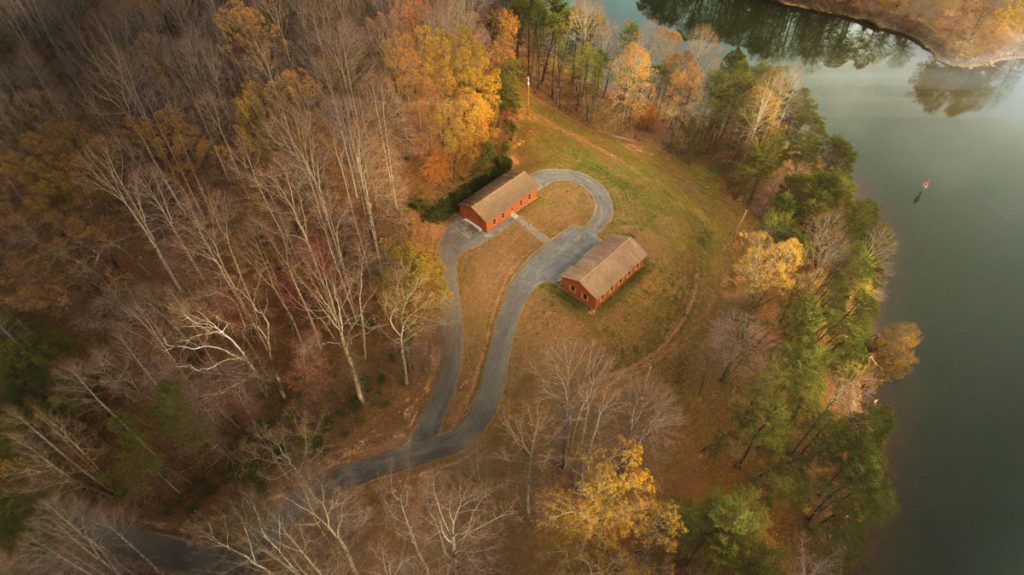 Regally poised on the lake's alluring 500-mile shoreline, 550 Red Barn Lane adorns the inspiring landscape with 6,000 feet of premium shoreline and 214 acres of beautifully secluded property. Set amid a spectacular natural backdrop, the grounds give way to captivating lakefront views, wooded serenity, and sprawling grassy fields. This waterfront estate's incredible offering of expansive space shows off a picturesque main lake house, covered triple-slip boat dock with a spacious dining area, charming bath house, restored farmhouse, barn-inspired workshop, two generous four-car garages, beach, and a private kids playground.
Located about 20 miles south of Roanoke, 550 Red Barn Lane is a remarkable estate combining luxurious, natural amenities with unlimited potential for a one-of-a-kind, dream family compound or vacation home. With two residences, there's plenty of space for guests to enjoy time together, yet also have privacy. Enjoy family dinners by the lake, cool drinks at the dock, sunrises and sunsets, stargazing the evening sky, or a peaceful stroll along the shoreline. This is a place where you can forge a lifetime of memories with family and friends.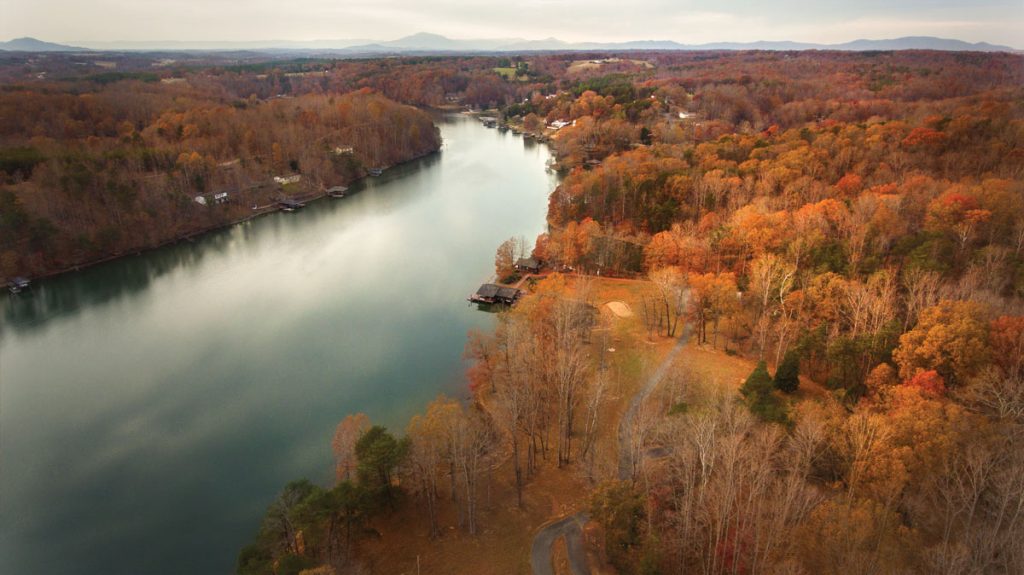 The serene setting and convenient access to the area's natural attractions also make this property an ideal corporate retreat for distraction-free brainstorming, team building activities, getaways, and everything in-between. Take advantage of the magnificent surroundings and create a fresh, invigorating experience to rejuvenate your team's creativity or reward your hard work.
Located less than an hour from two regional airports, Roanoke-Blacksburg Regional and Lynchburg Regional, 550 Red Barn Lane is easily accessible from any major East Coast business center. Once there, a range of diverse outdoor activities are at your disposal. Your team can enjoy everything from boating, canoeing, and parasailing at the lake, to hiking the trails along the Blue Ridge Mountains, or even spending a perfect morning on one of the top PGA Championship golf courses less than 10 miles away.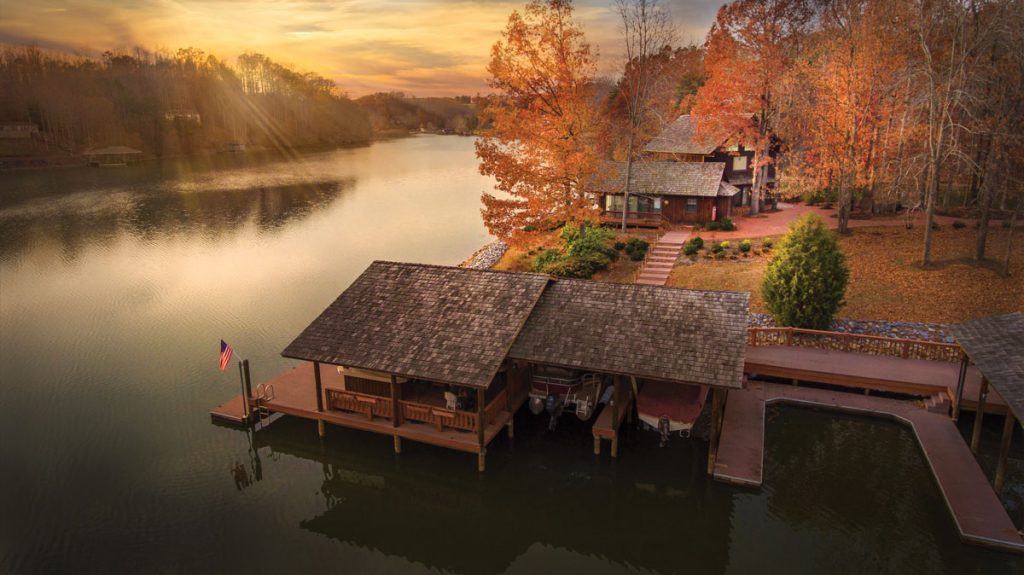 Life's simplest pleasures are found in nature, and from the Smith Mountain Lake to the Blue Ridge Mountains, outdoor recreation and world-class amenities are seemingly endless. Whether you're looking for some aquatic fun, fishing for the best catch, hiking on a scenic trail, skiing in the winter, or just simply exploring the scenery and taking it all in, it's a perfect destination to enjoy nature's wonders year round. And from sampling wine from local vineyards to visiting world-class historic sites to boutique shopping and feasting on delicious cuisine, there's truly something for everyone.
Enjoy a luxurious lifestyle accompanied by the splendors of Virginia's natural beauty and gain endless returns from the breathtaking escape that is 550 Red Barn Lane.
To inquire about this incredible opportunity and view a full gallery of more stunning images, visit 550RedBarnLane.com today.