Just 21 miles south of historic Charleston, South Carolina – Kiawah Island is a haven for those seeking solace in unspoiled natural splendor, endless adventure, and true hospitality.
Assisting vacationers and buyers alike for over 38 years, Pam Harrington Exclusives offers an elite collection of luxury vacation rentals and select island real estate. We've had the pleasure of helping families fall in love with Kiawah Island through our seasonal rentals – and the honor of assisting them in becoming permanent members of our community, says business owner & broker in charge Pam Harrington.
Our location features old world charm blending harmoniously with an impeccable 21st-century lifestyle. All of the amenities you would expect to find in a world-class resort or the simplicity of rural living are available to you.
Kiawah offers a timeless relationship that enriches and restores the soul. The island lifestyle epitomizes all that is elegant and tranquil, a land of exquisite natural beauty, which awaits the discerning buyer.
Kiawah Island is known as many things: a top golf & tennis resort, a popular beach destination, and a beautiful location for biking, boating, and fishing on the Atlantic. Today, the Kiawah name is world famous – largely because its original charisma and natural appeal have never been compromised. The same is true of neighboring Seabrook Island – still quiet, low key, and essentially residential. Both islands have passed the test of time in terms of development and property values.
As you drive through the barrier islands of Kiawah, Seabrook, John's and Wadmalaw, you will see endless miles of golden seas oats, lush green and golden marsh grass, a centuries-old maritime forest of live oaks, palmetto and magnolia trees and a myriad of sub-tropical flora and fauna of indescribable beauty.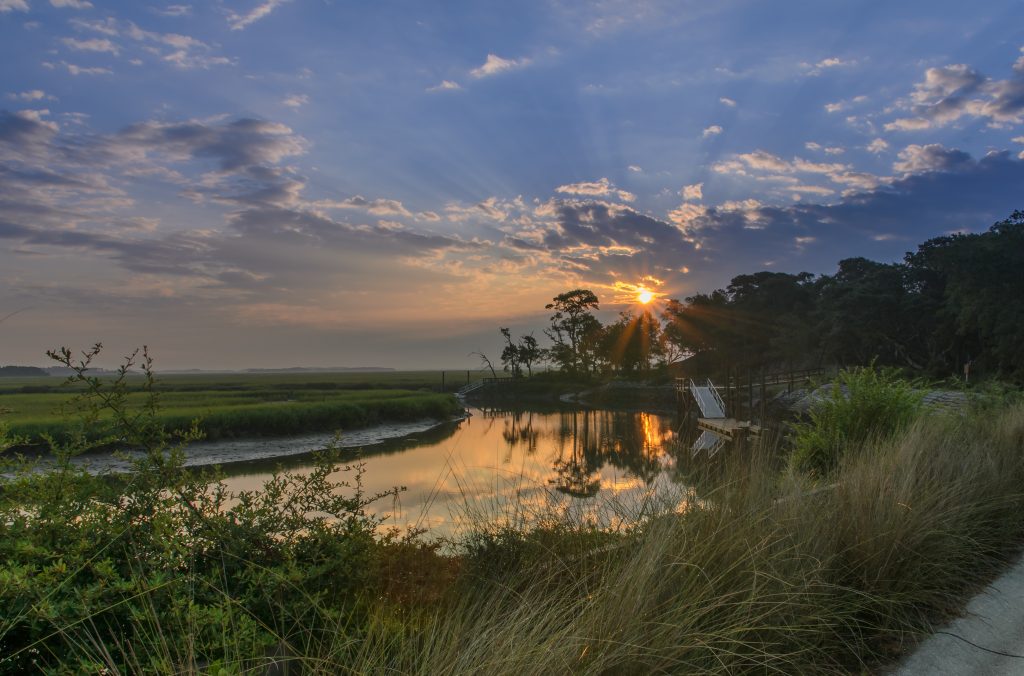 Kiawah Island's unwavering commitment to mindful land management and development are evident in its lush, natural beauty, including 10 miles of walkable, bikeable beaches, marshes and maritime forests where turtles, whitetail deer, and seabirds abound.
Frequent wildlife encounters are one of the most appealing pleasures on Kiawah Island, offering a rare habitat where property owners, visitors and wildlife co-exist. The island's native flora and fauna include 18 species of mammals, more than 30 species of reptiles and amphibians and more than 140 species of birds.
When the PGA revisits Kiawah Island in 2021, the spotlight will return to the prestigious Ocean Course. The former home of the 1991 Ryder Cup, 2007 Senior PGA Championship and 2012 PGE Championship, the par-72 course has 10 oceanside holes, which is more than any other course in North America. Often compared to the seaside courses of the United Kingdom, it promises an exciting round of play during any season! Other accolades of the famous Ocean Course by Pete Dye include 25th on the 2015 Golf Magazine Top 100 Courses in the U.S. list and  No. 4 Public Golf Course in the U.S.
Whether you're looking for relaxation or excitement, the list of things to do on Kiawah Island is extensive. With five championship golf courses, top-ranked tennis programs, miles of hiking and biking trails and endless waters for boating and water sports, we promise there's always another adventure ahead!
Real Estate Sales
In 1978, Pam Harrington Exclusives began as a small, independent firm amid a sea of large, corporate realty companies and developers competing for business on Kiawah and Seabrook Island. The Pam Harrington Exclusives team quickly established relationships with discerning island homeowners looking to rent their properties during peak season. Those early relationships continued to grow and served as the foundation upon which our small firm blossomed into the renowned full-service real estate & property management company we are today.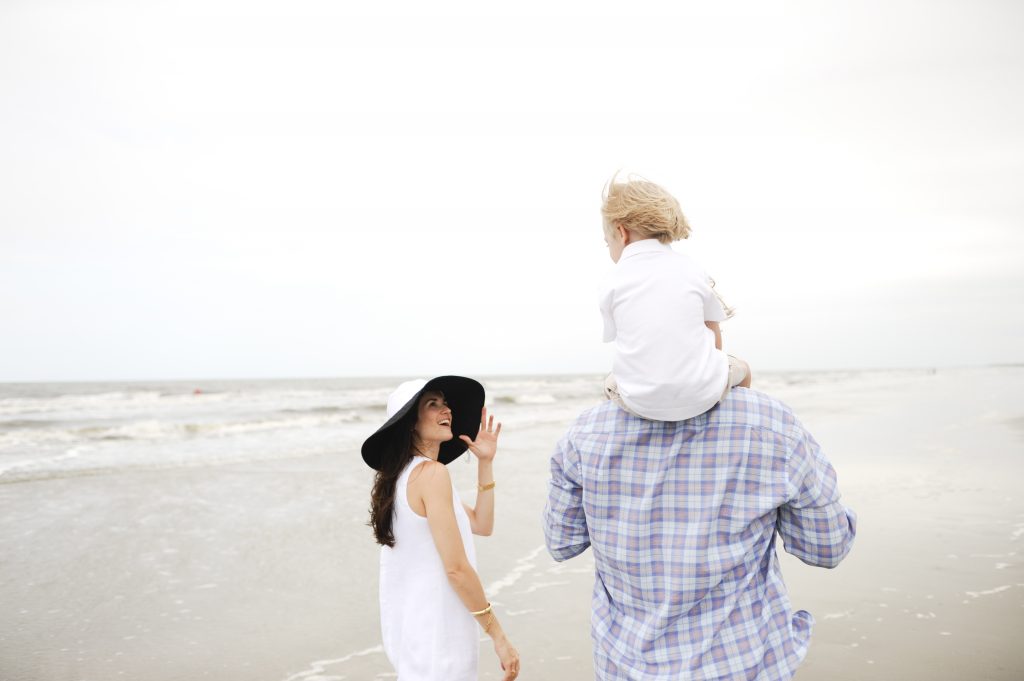 As an independent firm, we are free of corporate demands and able to focus on what's most important – helping our clients find happiness in the beautiful places we are lucky to call home.
As a member of MLS, we make a point to show our clients literally every property currently on the market that meets their personal criteria, not just those currently promoted by a developer or an island's management. The result is a somewhat slower, relaxed and more enjoyable home – buying process – with your complete satisfaction as our goal.
At Pam Harrington Exclusives, we tend to create lasting friendships with our clients- business relationships that endure. Many clients come to us, first, seeking season rentals. Many come back to stay. Our unique mix of marketing services and handpicked staff make Pam Harrington Exclusives the natural choice for newcomers to the low country.
Distinguished by profound personal attention, Pam Harrington Exclusives has closed over one billion dollars in sales, one transaction at a time.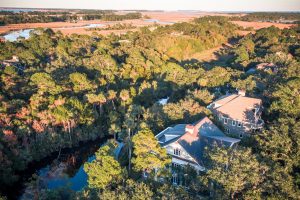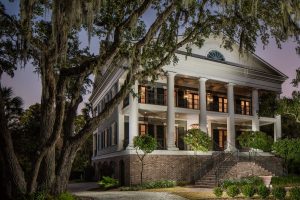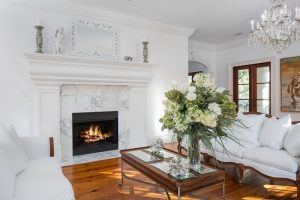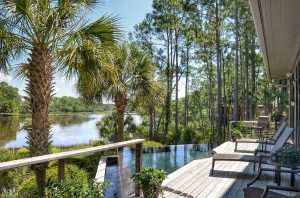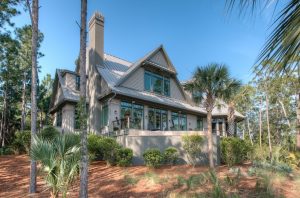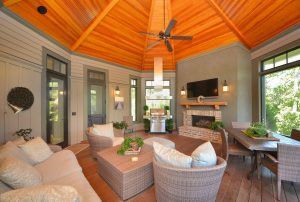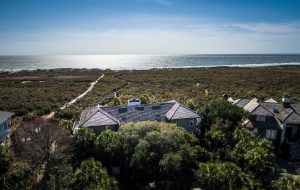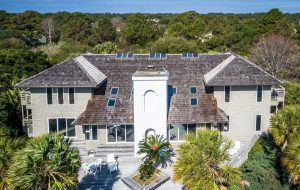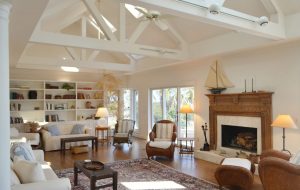 Luxury Vacation Rentals
Our elite collection of luxury home and villa rentals is designed to make your Kiawah Island vacation one to remember. Our select properties are spacious, finely furnished and well-appointed, allowing your small to large family or group the room to truly indulge and relax. Whether you seek a view of the ocean, championship fairways, maritime forests, or lush marshes, we offer accommodations destined to make your vacation unforgettable.
Conclusion
Although the island's population continues to grow, the concept of Pam Harrington Exclusives remains unchanged. Highly personalized service and true commitment to patient, comprehensive representation have always been our priorities.
For over 38 years, our quest has been to help guests find their own special place in this landscape of rare beauty and joyful living, and we look forward to welcoming you!