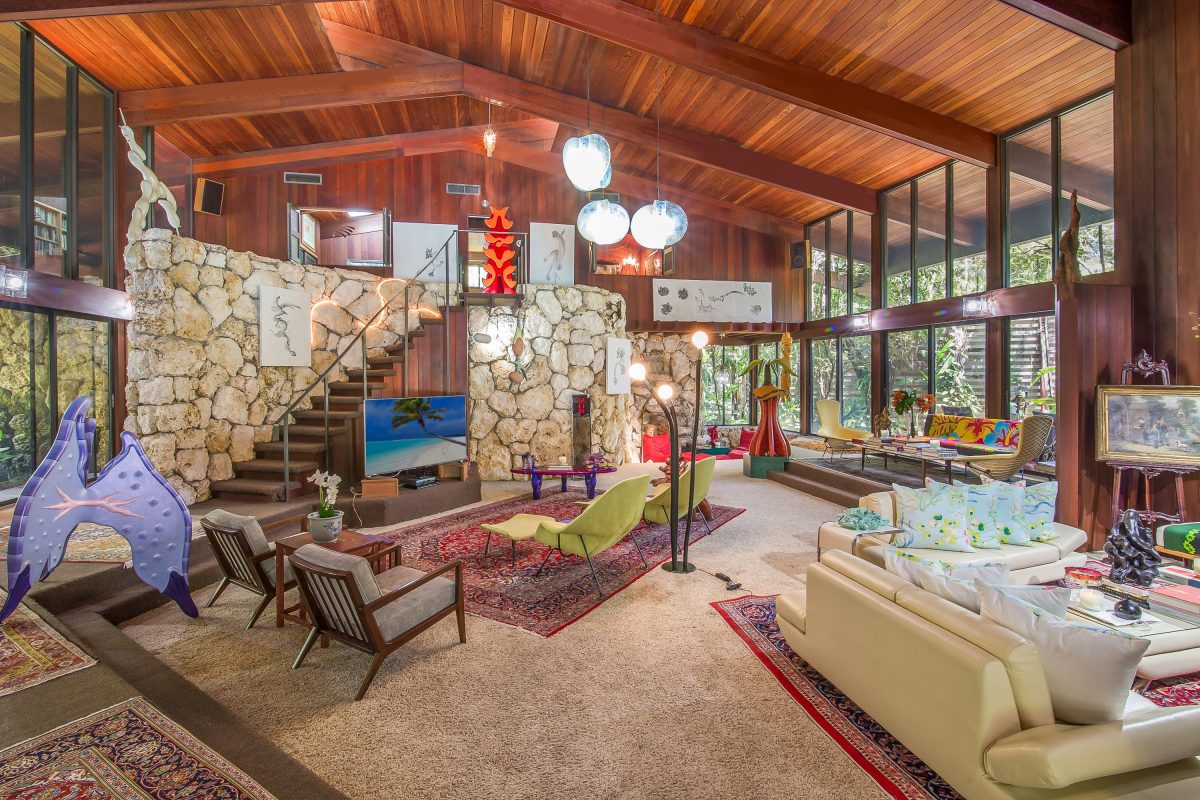 Inspired by the "Organic American Style" of the legendary architect Frank Lloyd Wright, architect, Chayo Frank designed a home and garden that is a "Sanctuary Paradise" unique and extraordinary in every aspect.
The home was created to facilitate a tropical living style, rather than an aesthetic design, per se. Surrounded by a sunken private garden, it boasts an extensive collection of over 200 species of some of the world's rarest exotic tropical plants and includes a Weeping Ficus brought from Indonesia by Dr. David Fairchild in the 1940s.
Part of the design style of this residence is the use of natural building materials to aesthetically relate to the home's natural surroundings.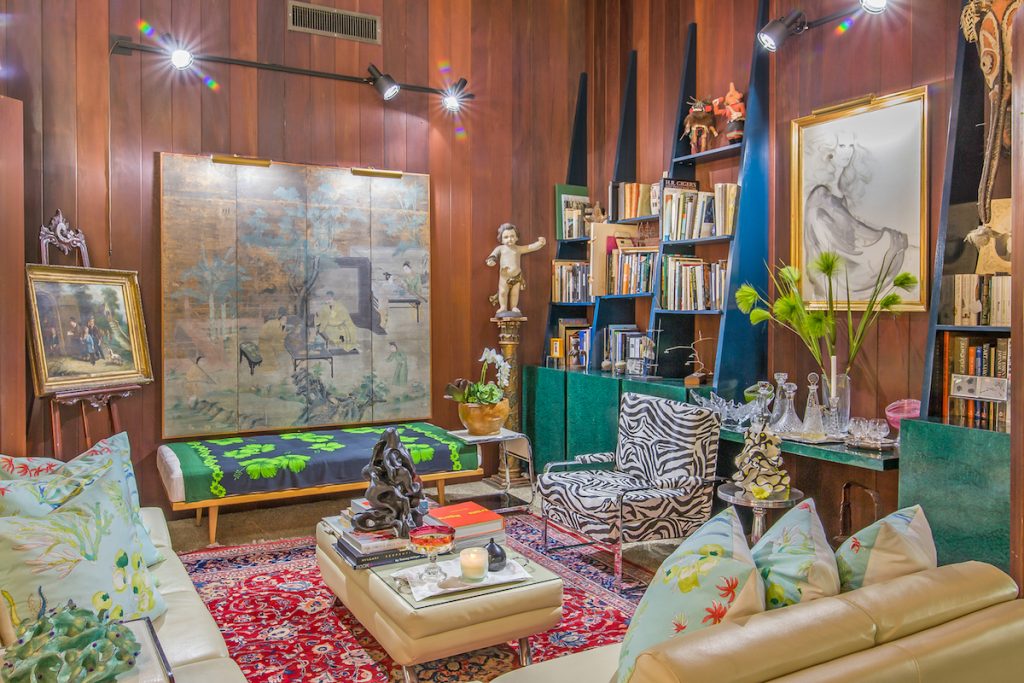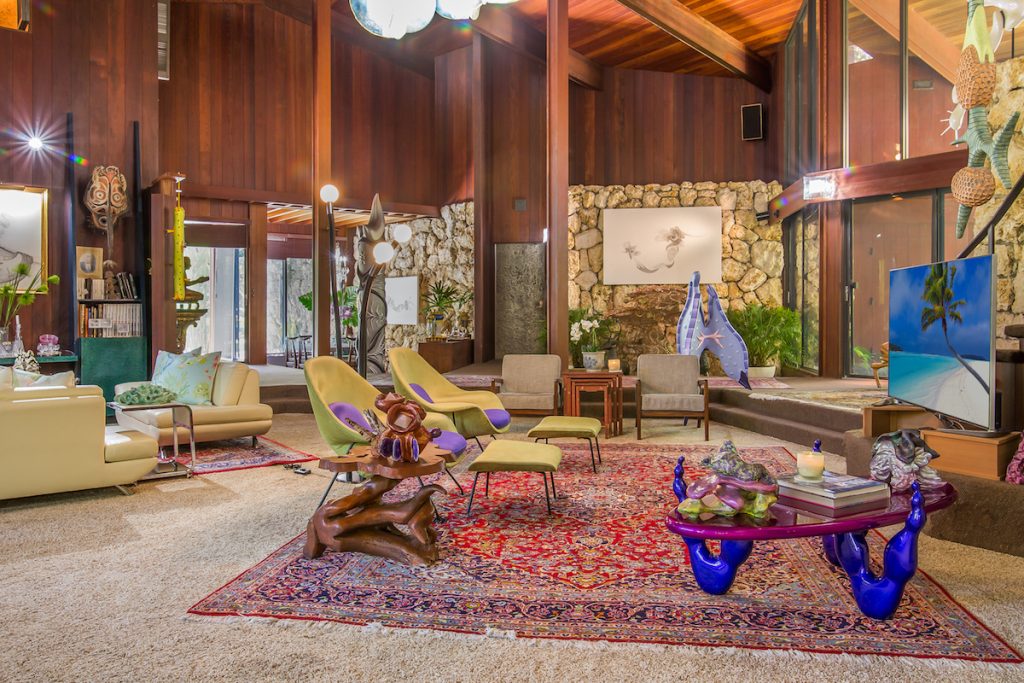 Built in the "Organic" style reminiscent of the great architects Frank Lloyd Wright and Bruce Goff, it is a juxtaposed structure of steel beams and columns encased in California Redwood that make up the home's structural skeleton and gives the sloping roofline its functional and distinctive aesthetic and render the home an absolute fortress. The design and use of superior materials and forms found in the natural landscape transcend the norms of traditional architecture. The exquisite craftsmanship in the interior and exterior woodwork of this home exceed by far those seen in most residences today.
At just under 5,000 square feet, it sits on a verdant 33,715 square foot corner lot that is uniquely below street level. It is surrounded by natural limestone rock ledges that create an inescapable outdoor space.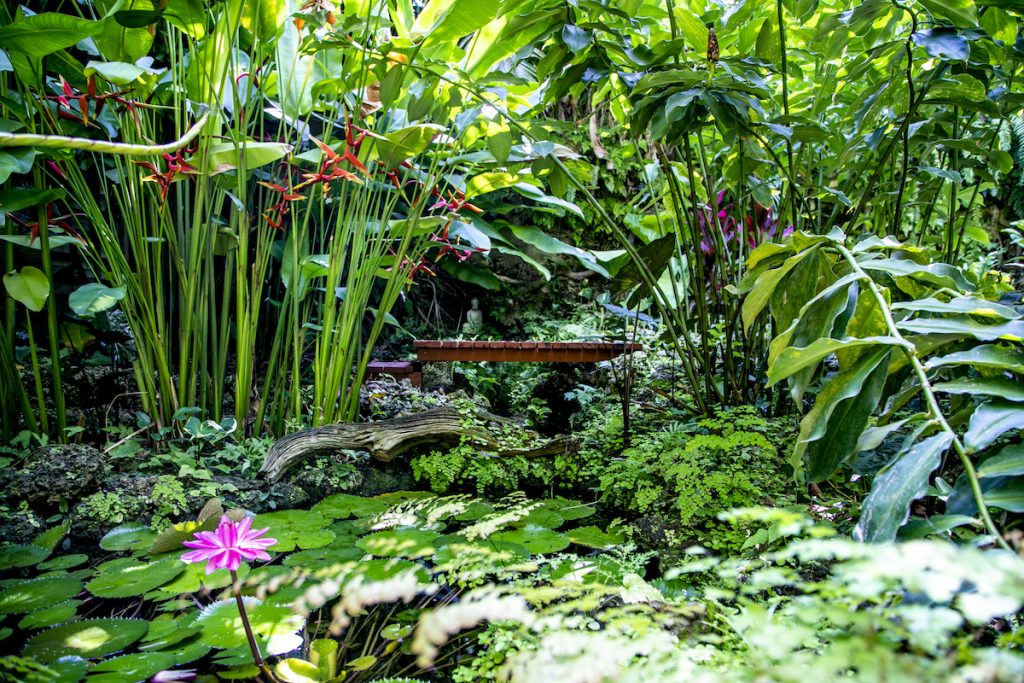 The house was designed to be visual and open in all directions, to the exterior gardens and facilitates an atmosphere of free-flowing space and balance. A two-story open-space floor plan is airy, comfortable, and unrestricted. Rather than being divided into rooms, the main central living space is open and surrounded with extra-large floor-to-ceiling expanses of glass and sliding glass doors. Intimate seating areas within the open floor plan are cozy and inviting. 25' foot volume ceilings, and a natural 10′ foot high curving coral rock wall that delineates interior and exterior atmospheres, allows for a connection and flow between the inviting interior spaces and the extraordinary landscape of the surrounding gardens.
The extraordinary Master Suite is a sanctuary on its own. Offering a spatial openness with exceptionally high, sloping 20' foot ceilings and large sliding glass doors. It overlooks the very private enclosed gardens created by the solid natural limestone rock wall that curves outside the Master Suite and Master Bath.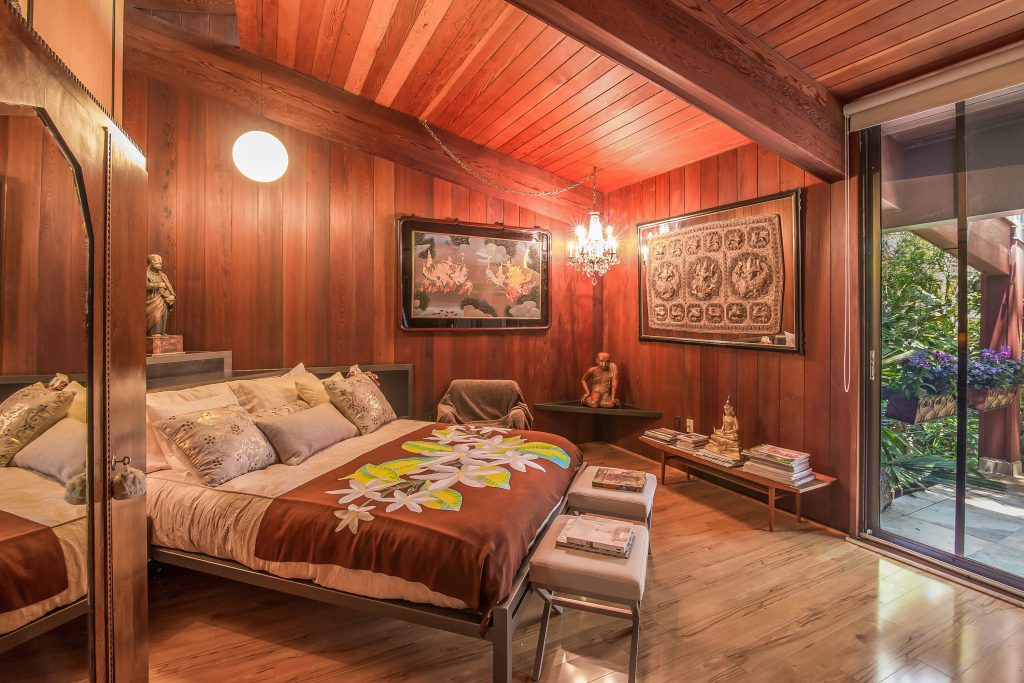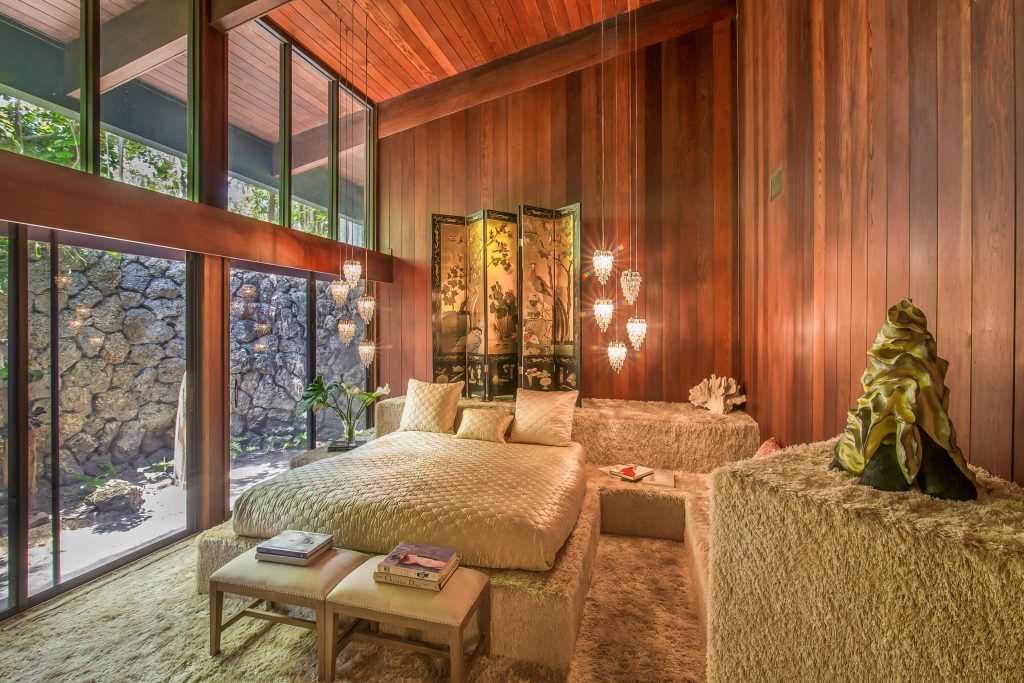 A guest suite on the 2nd floor, with its own private balcony overlooking the gardens is filled with natural light that illuminate the natural rich wood tones. A 3rd bedroom serves as a tranquil working space and overlooks a meditation garden complete with an ancient traditional Gong.
Meandering pathways, subterranean grottos, and a pool overlooking tropical waterfalls mimicking one found in an exotic rain forest create a private Sanctuary Paradise that is great for entertaining or a serene lifestyle retreat. The design and use of natural materials found in this natural landscape transcend the norms of traditional architecture. This "Private World" resonates with an atmosphere of beauty and tranquility. Indeed a "Sanctuary Paradise".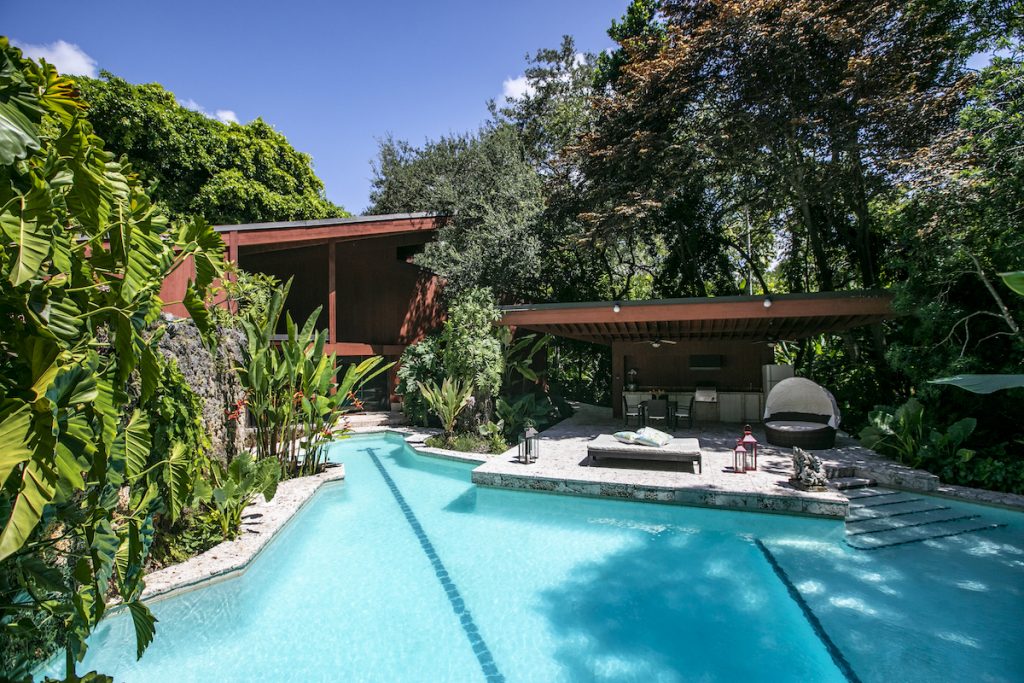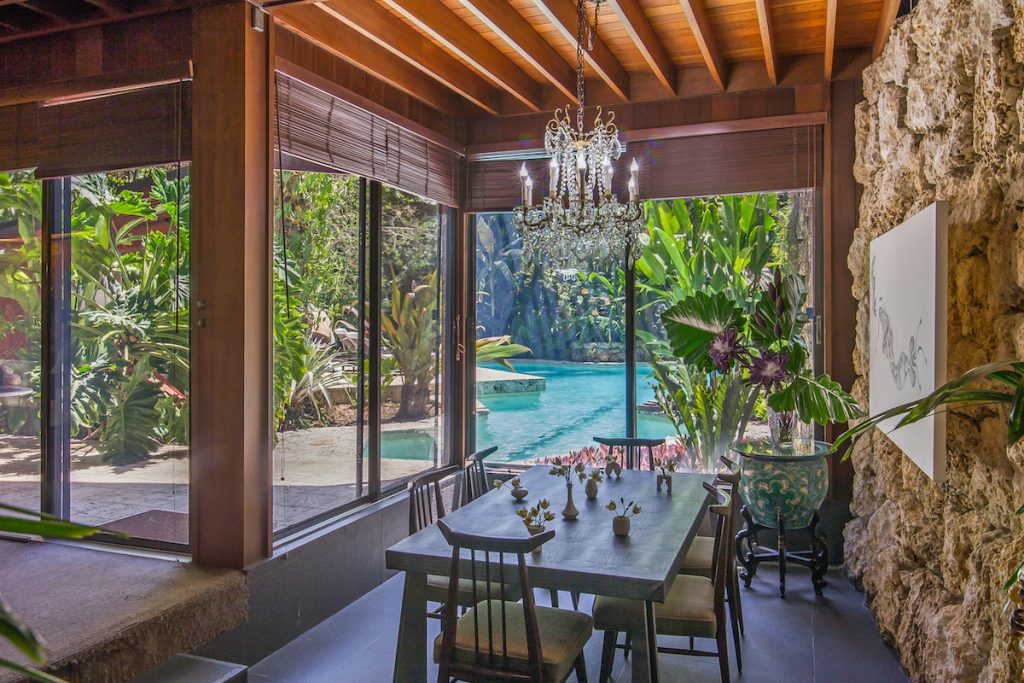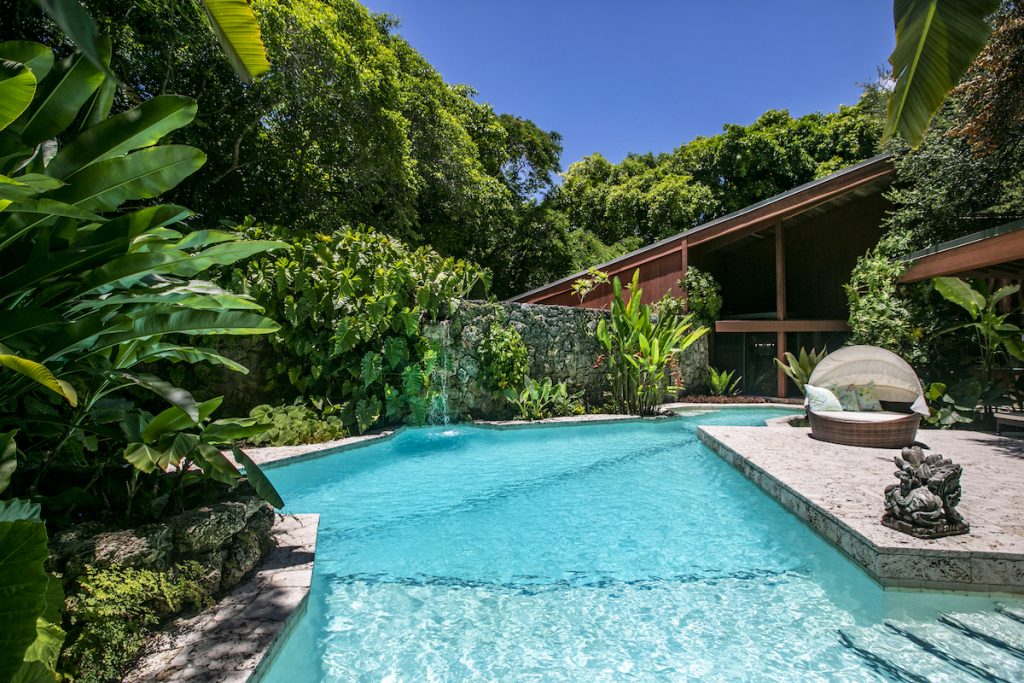 This unique and extraordinary home is located in the coveted and exclusive enclave known as Ponce Davis in Miami, Florida. Known for some of the oldest and most beautiful architecture in the area, it is surrounded by the grandeur and beauty of Old Cutler Road and the neighboring communities of Coral Gables, Gables Estates, Coco Plum, Tahiti Beach, Pinecrest and South Miami.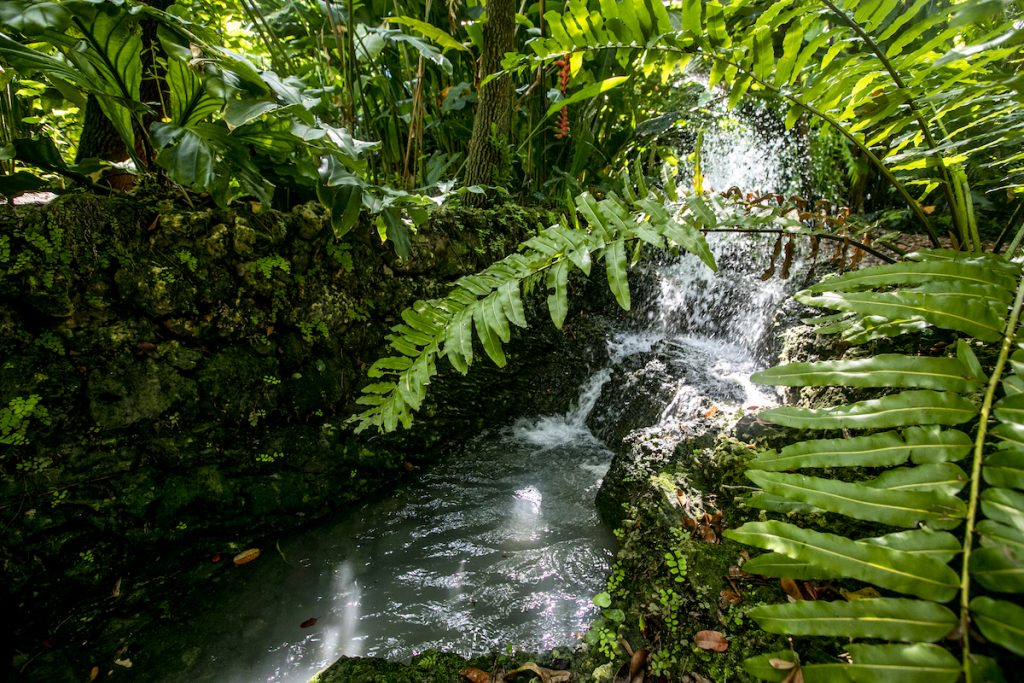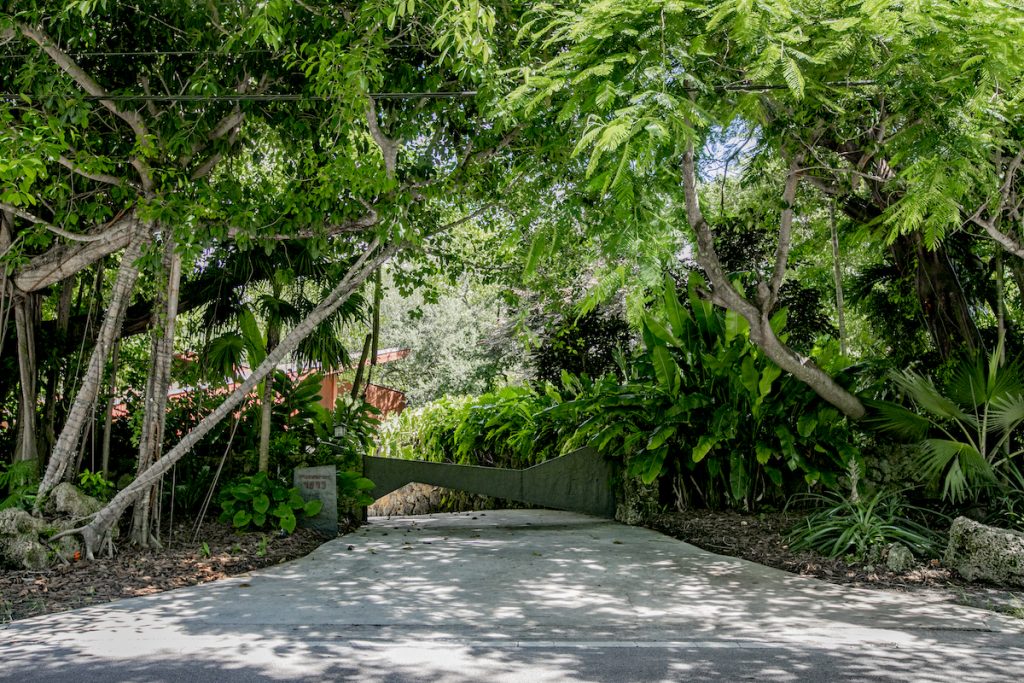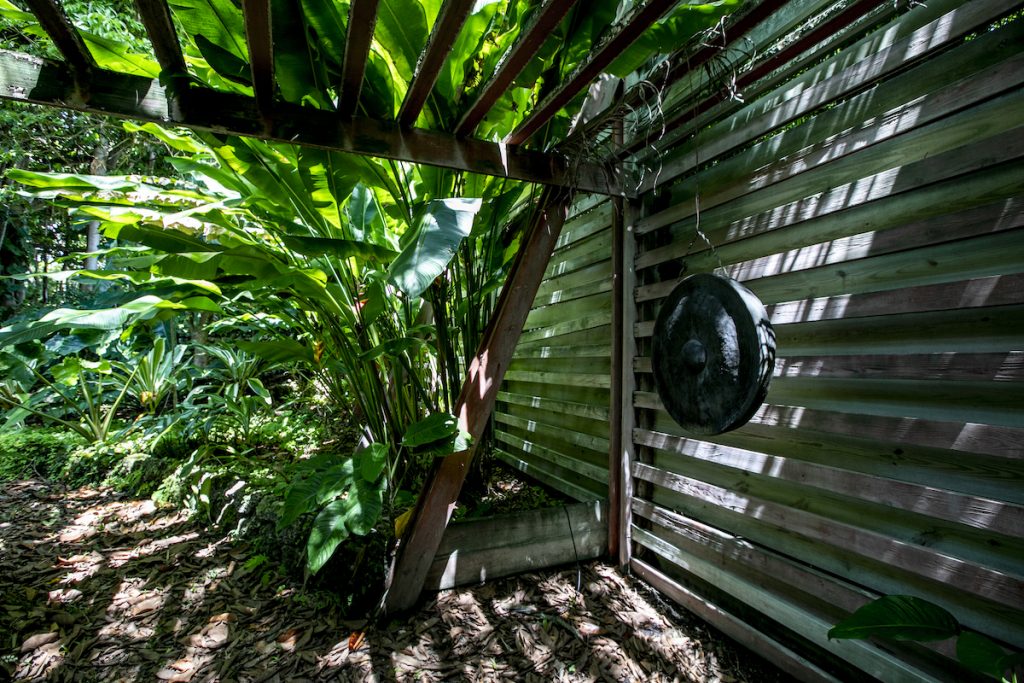 Address: 4895 N Kendall Dr., Miami, FL 33156
Price: Available upon request
For more information please contact Sylvia Fragos at 305-904-7847 or [email protected]
Or visit: www.thesanctuaryparadisehouse.com