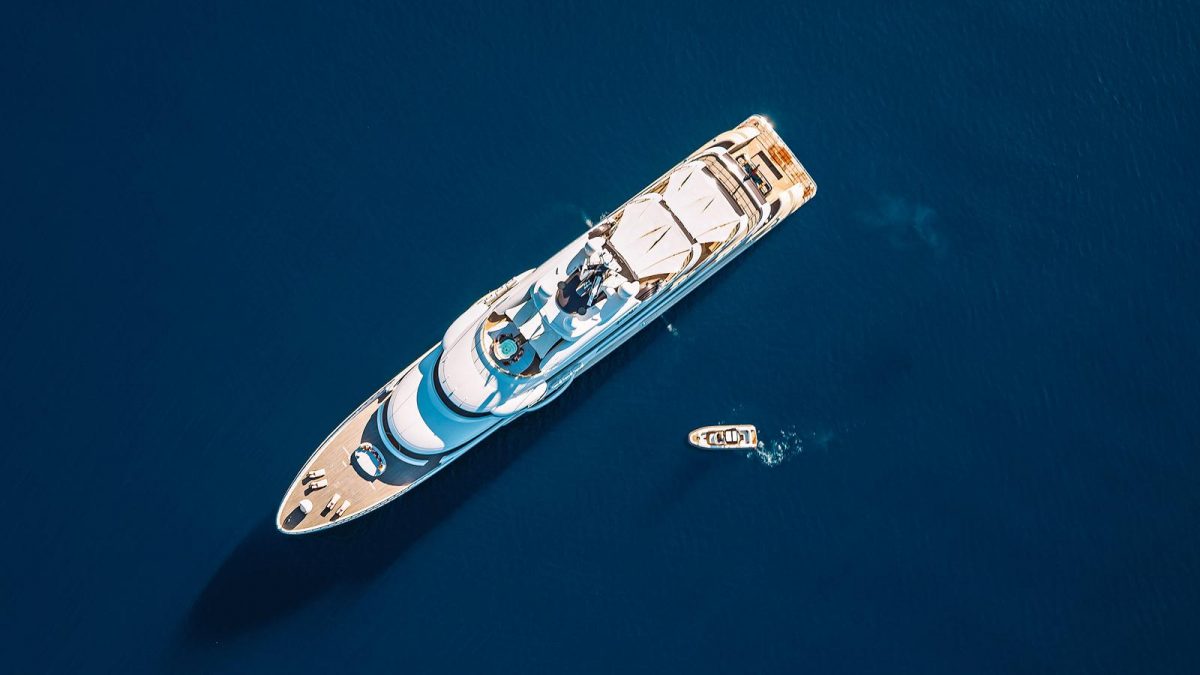 As we are all well aware, "getting away from it all" seems like a current impossibility due to recommendations to stay at home and practice social distancing. But one vacation idea allows you to maintain those safety standards while still exploring the beauty and serenity of a traditional vacation: chartering a private yacht.
First and foremost, in today's pandemic world, YACHTING is SAFE.
You have private accommodations, not just a private room but an entire private yacht.
You have a private chef preparing exquisite cuisine with private dining.
You have a private crew taking care of you and your guests.
You have no interaction with other guests – as there are no other guests.
You have no schedule: go where you want, when you want, stay as long as you want.
You should consider using private yachts for the same reason you use private planes.
And yachting isn't just yachting. If you think yachting might be boring – think again. There are itineraries to fulfill every dream for the perfect holiday as you will see in the examples below:
GOLFERS?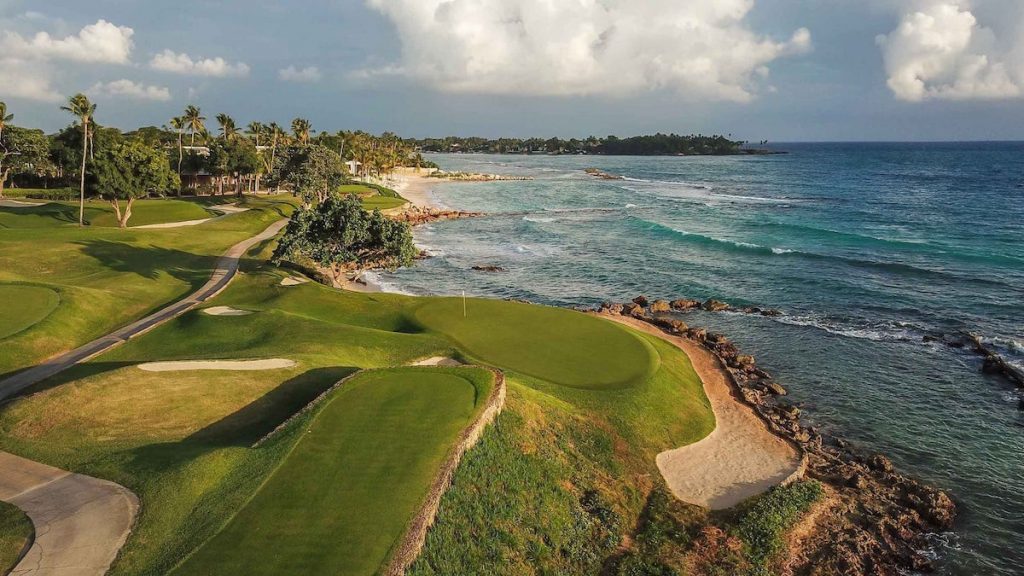 Are you a golfer wanting to spend time on the links? No worries – let us arrange a private yacht charter to a destination like the Dominican Republic where you can begin your trip trying to avoid being bitten by the Teeth of the Dog at Casa de Campo in La Romana.This is the most infamous of the courses at Casa de Campo and has been repeatedly rated as the top course in the Caribbean since it opened in 1971. Click this link for a hole by hole video of the course.
If you're not up for a dog fight, there are also courses to DYE FORE. Casa de Campo has quite a sense of humor when it comes to naming their golf courses.
RESORT LOVERS?
Not a golfer? Or perhaps some of the guests traveling with you aren't golfers? Do you, or they, prefer resort stays? Again, no worries. The yacht will offer exceptional accommodations and many services on board and in total privacy. Some yachts may have a yoga instructor, masseuse or beautician.
Or visit local nearby spas like  Casa de Campo Spa, a beautiful 47,000 sq ft spa offering a full array of services.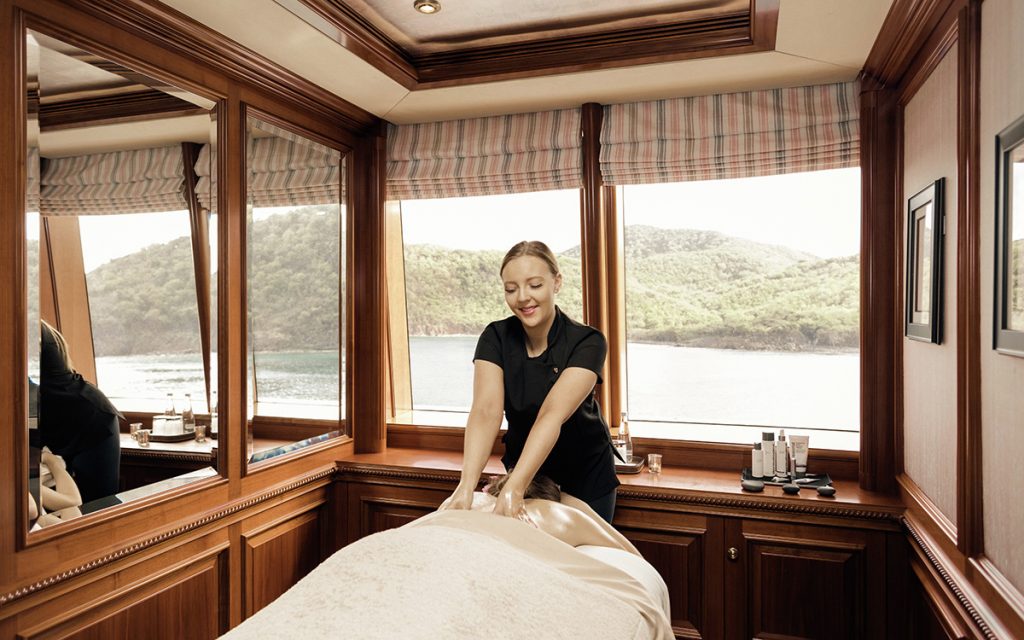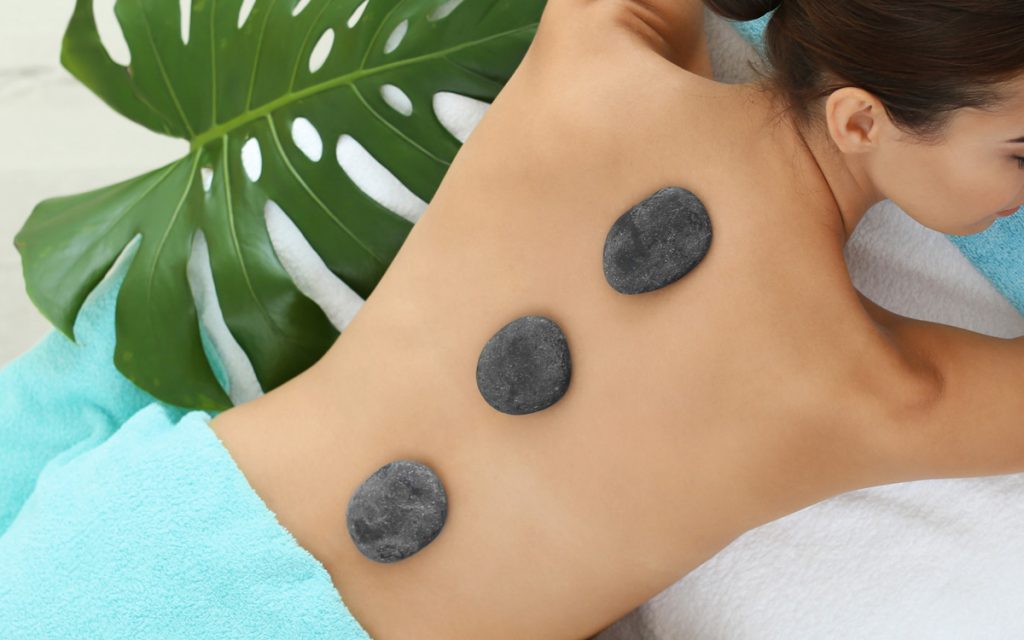 Regardless of how you chose to spend your morning, relaxing in the spa or trying to keep the 'teeth of the dog' from biting, you can return to the yacht where your crew will have prepared a delightful lunch for you and your guests.
LOVE WATER TOYS?
After lunch, why not have the crew take you to the beach where you can lounge with your favorite beverage or play on the water toys. You can get lessons on the water toys like jet skis, seabobs and flyboards. You can even learn to snorkel, dive or paddle board.
Are there kids on board? Set up this water playground where they can climb and slide and play until they are totally exhausted.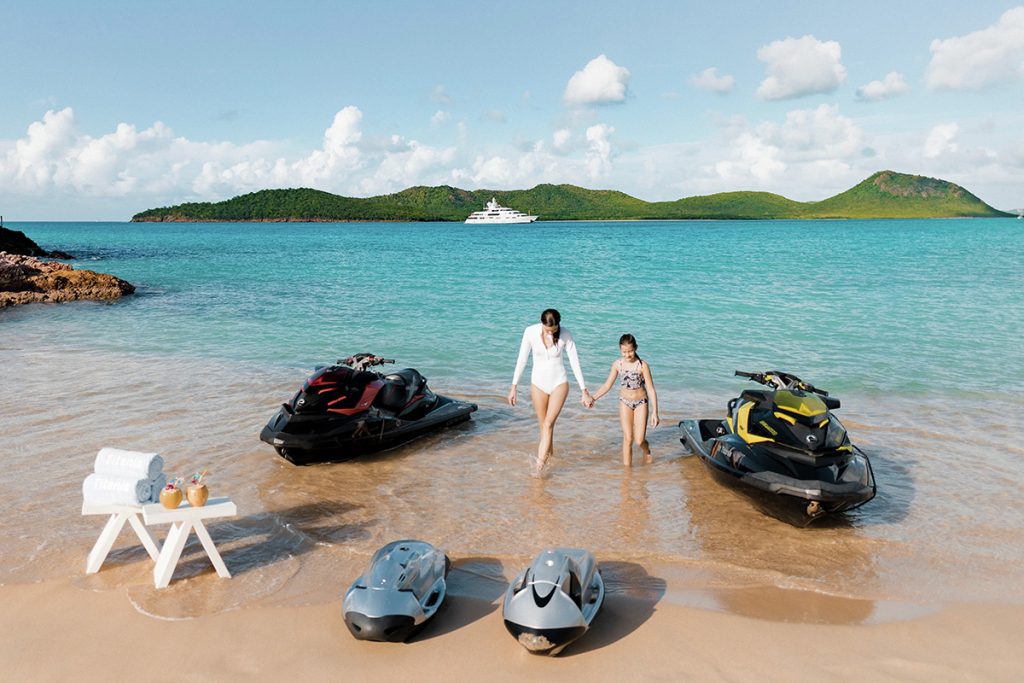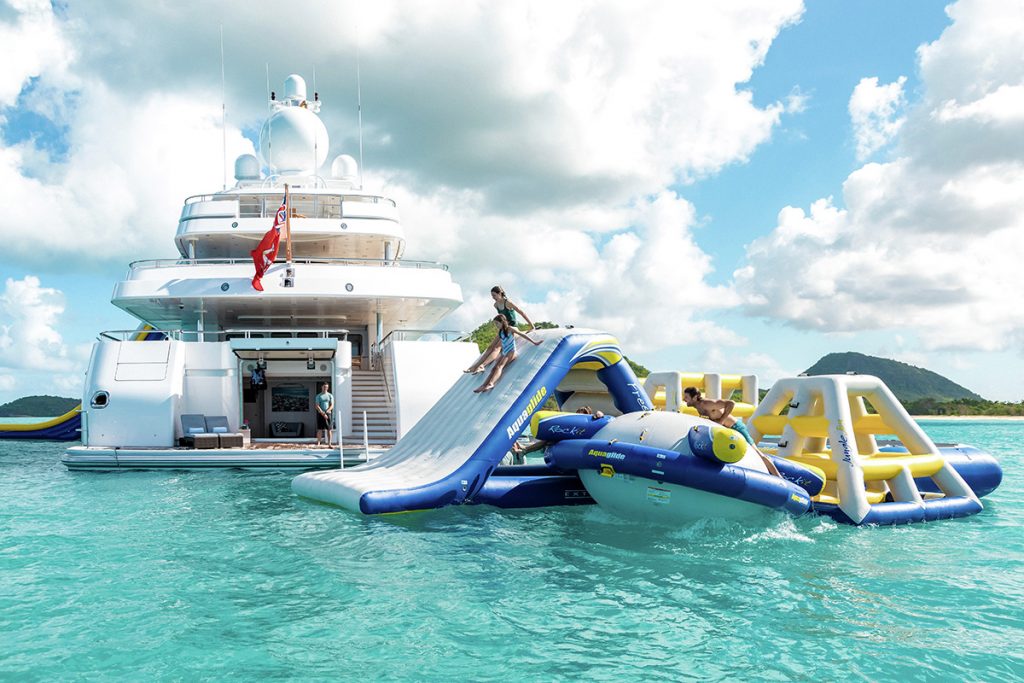 At the end of the day relax on the aft deck while you enjoy a refreshing Caribbean cocktail, a beautiful sunset and the idyllic Caribbean scenery while your chef is preparing a sumptuous dinner.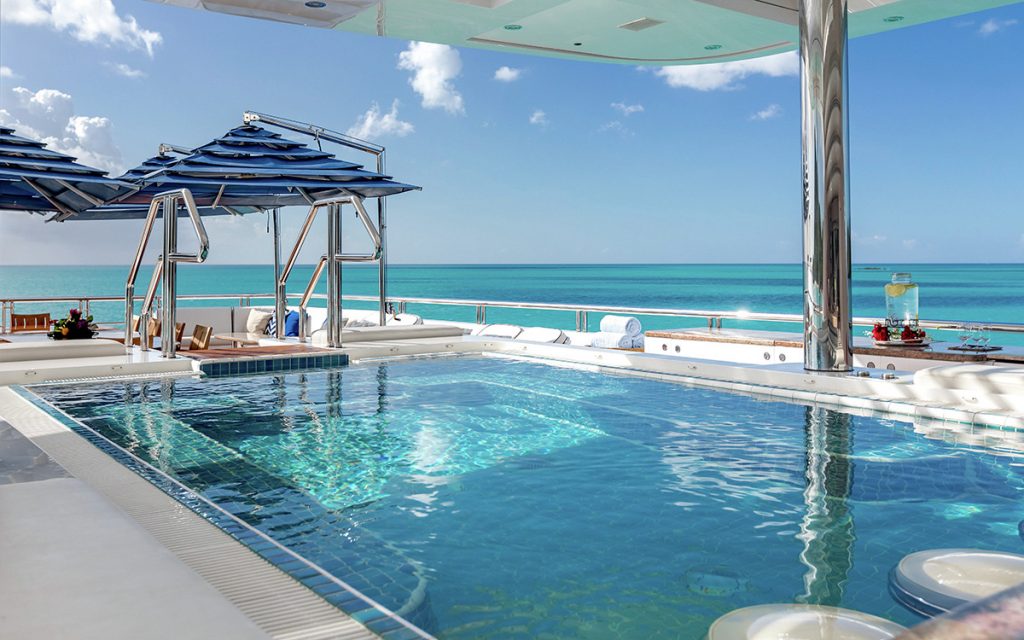 Tonight could be one of theme dinners yachts are known for: Dinner with Alice in Wonderland or perhaps a gala affair at the Great Jay Gatsby's where all guests will be given feather boas, top hats or rhinestone headbands. Not only will you enjoy an exquisite dinner, but you will be transported to a different place and time to add to the enjoyment of the evening. Be prepared for anything.
After dinner why not take a brandy and go to the bow or to the upper deck where you can enjoy the stars, perhaps a Cuban cigar, a good movie or just the tranquility of the night?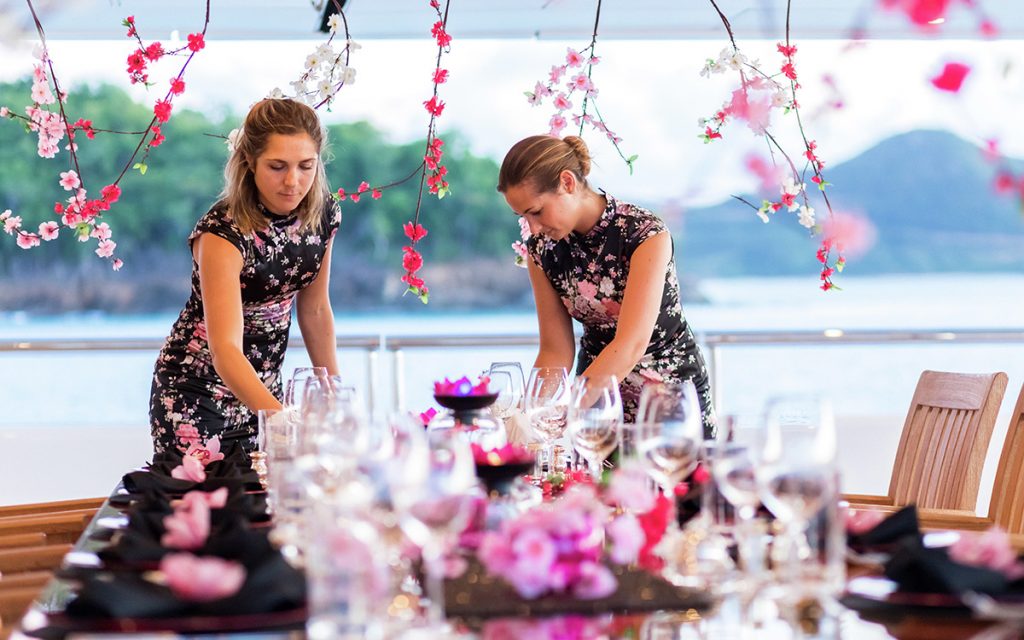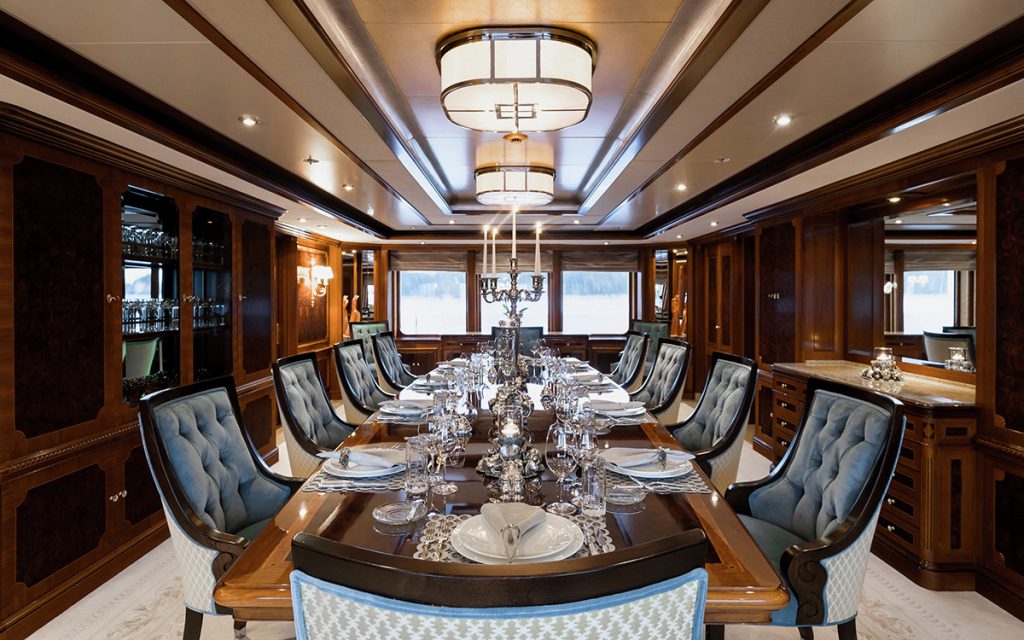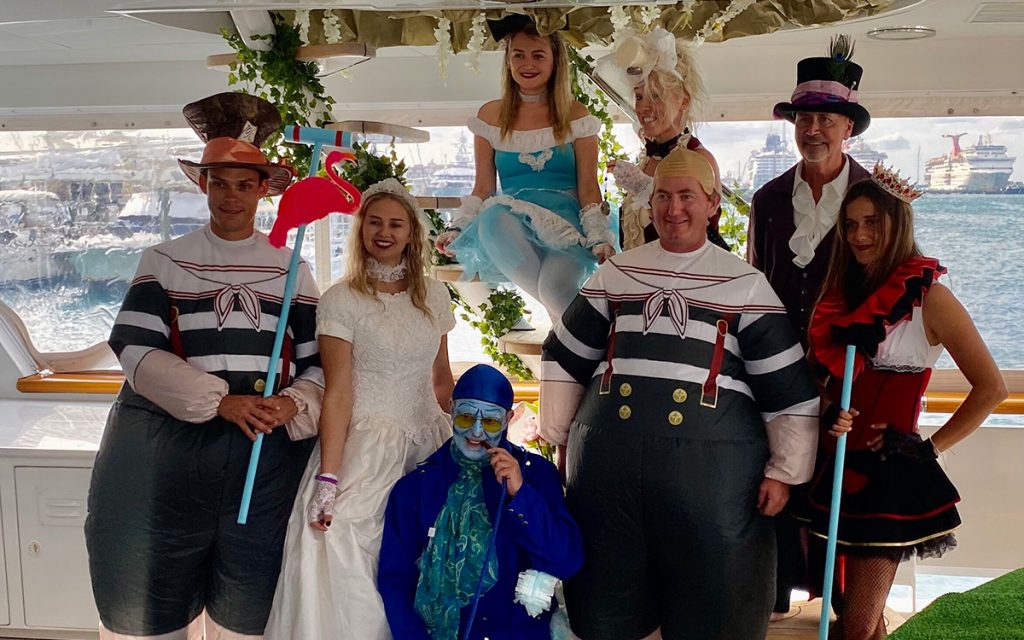 A myriad of choices and this was only day one. What will tomorrow bring?
LOOKING FOR SOMETHING A LITTLE DIFFERENT?
Perhaps you would enjoy an itinerary in and around Vancouver, British Columbia? You will have a luxurious yacht like the M/Y Komokwa, fabulous crew, exceptional cuisine and the ever-present white sand beaches that come with yacht charters. But on this itinerary, you will also see incredible mountainous scenery, have the opportunity to venture into the woods on rustic hiking trails, possibly encounter a pod of grey whales (depending upon the season) and maybe even a brown bear or two that might be trying to steal your lunch. Click here for a link to this perfect Canadian summer itinerary. Contact us for more info.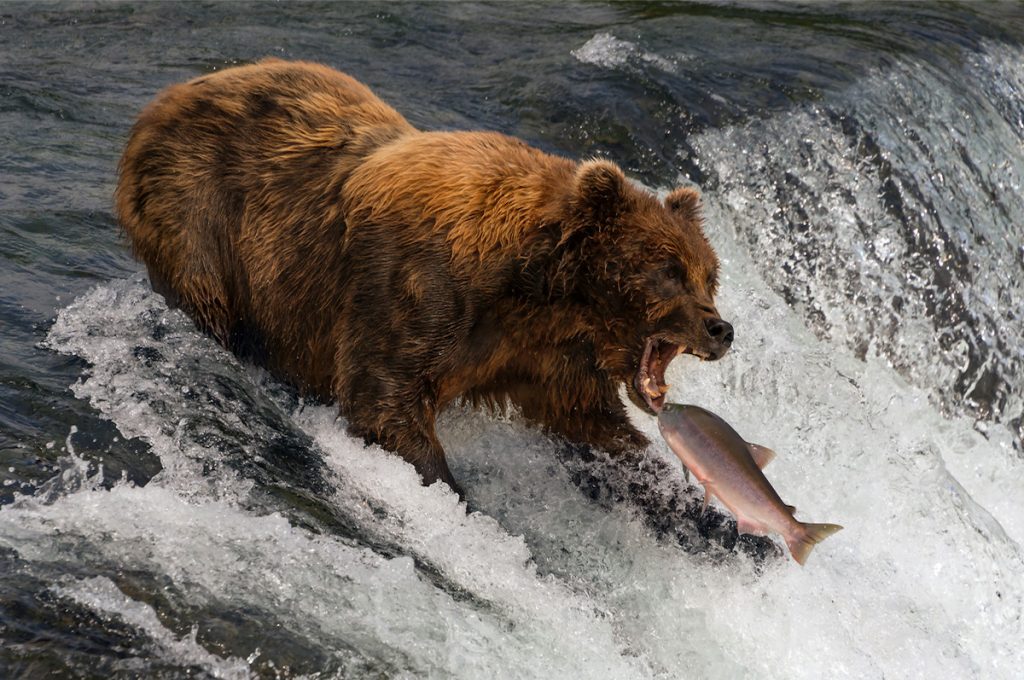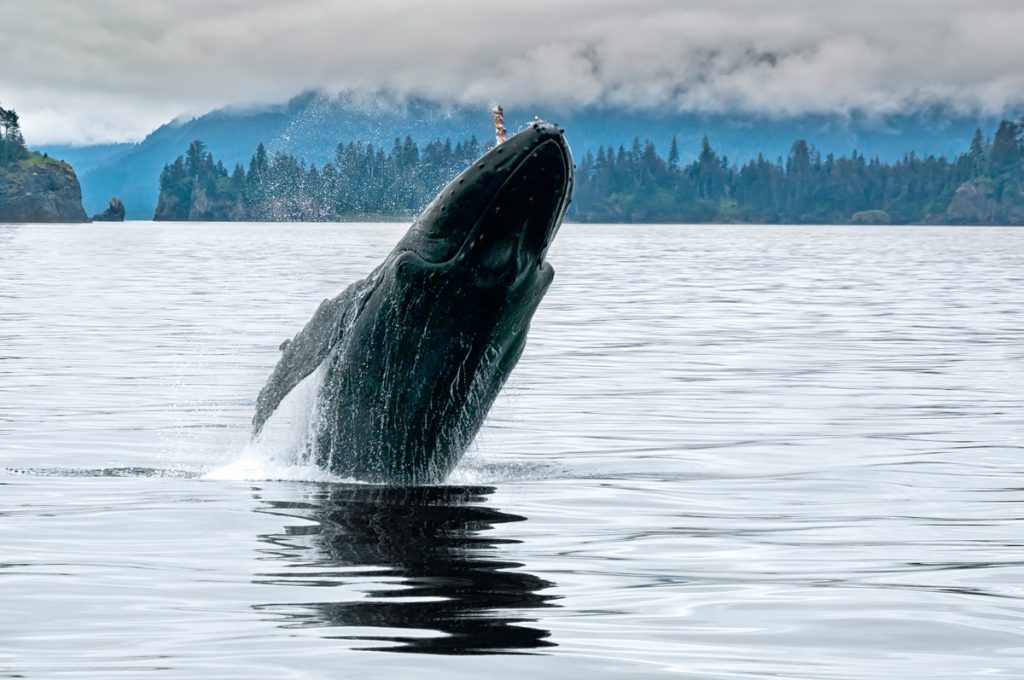 LOOKING FOR EXOTIC ADVENTURE?
Once again, a private yacht can take you there. How about a trip to the magical world of the Galapagos Islands?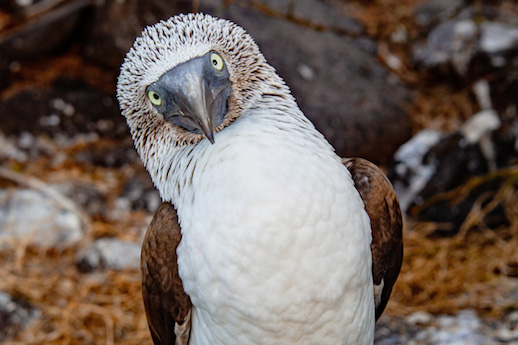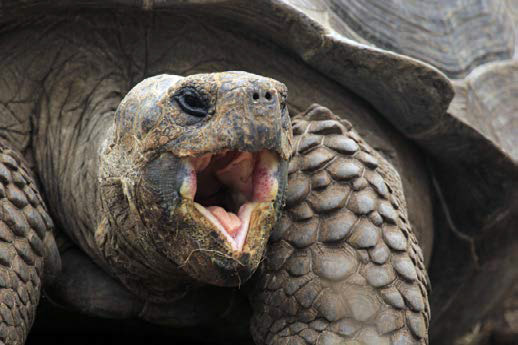 The Galapagos Islands were formed by volcanoes that are still active today and have been around for about five million years. However, travel to this incredible world is limited for several reasons. First, the government of Ecuador has extremely strict travel regulations to protect the delicate ecosystem. Secondly, some people who have wanted to travel to the Galapagos Islands felt the accommodations were perhaps a little too 'rustic'. But now we have the option of traveling aboard the beautiful M/Y Grand Majestic private yacht, with a customized itinerary for you and your guests. They have private professional naturalist guides and photographers that can travel with you as you encounter a vast array of wildlife and natural beauty. Visit the beautiful Green Beach, made green from the olivine crystals in the sand. Take a swim with the sea lions. See the massive albatross colony, the renowned blue footed boobies and gargantuan sea turtles
Click here for a sample itinerary cruising the Galapagos Islands and contact us for more info.
IF YOU CAN DREAM IT – WE WILL TRY TO MAKE IT HAPPEN
Whatever your idea of the perfect vacation, there is an excellent chance that we could fulfill that dream in conjunction with a luxurious private yacht charter. Please click Featured Yachts and Fascinating Itineraries for more itineraries and please contact us with any questions or requests.
---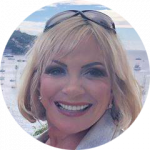 This article was written and contributed by Rebecca Riley, President, Paradise Yachts