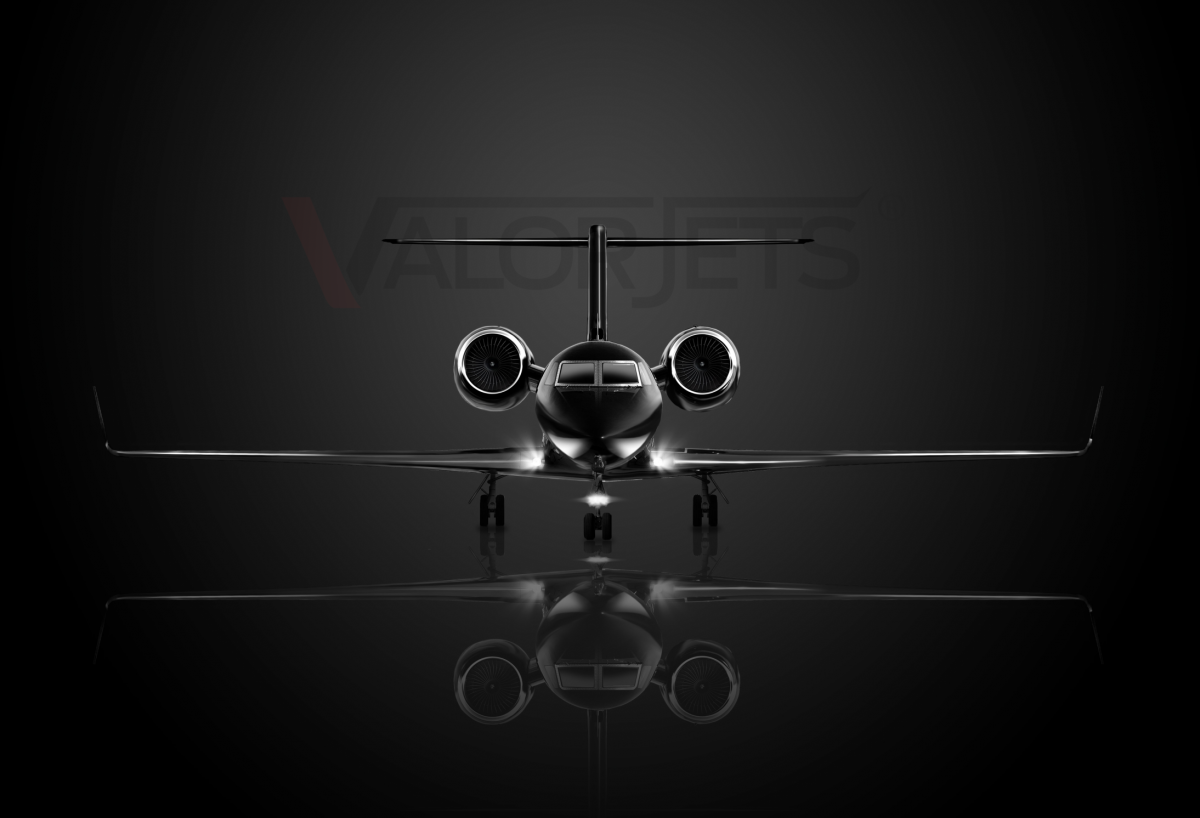 Valor Jets have just wrapped up the 2016 year and the future is already looking positive for corporate and private aviation. Prices of aircraft are at an all-time low and the market is flooded with exciting choices to choose from. Some might say, "That's not exactly a positive thing," but you have to look at it with a different perspective. With the UK's Brexit and the Presidential Election, 2016 was a year of uncertainty for many. This is evident with an almost 5% drop in total aircraft transactions since 2015. Right now, there are more aircraft on the market than there are buyers, meaning, it's a buyer's market. Combine that with the new President's announcement to lower corporate taxes, bring back American jobs, and boost the economy, the view of a sudden boom in aircraft sales is beginning to show itself on the horizon.
For the first time in history, the Dow Jones Industrial average busted through the 20,000-mark. To be fair, it did drop slightly with recent immigration reforms, but only to 19,945.62 (as of February 1st at 10 am EST). Not exactly enough to spook the market. With the announcement that the President plans to cut corporate taxes, this means that corporations will have more liquidity to reallocate and grow their infrastructure and buy more assets. With the President announcing to cut corporate taxes and being a public advocate of private aviation, this could encourage new purchases of private jets.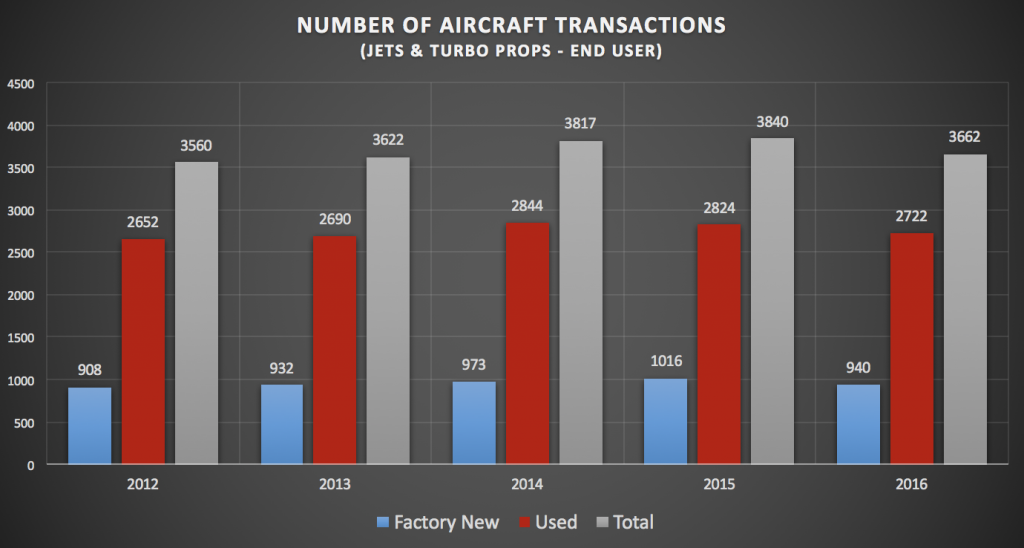 Aviation is something America is renowned for. It is a well-known fact that North America alone holds over 50% of the aviation market. But it isn't just the buying power that keeps the market moving. It is the technology and innovation it produces for the entire transportation industry, and the jobs it creates as well. As the 5-year performance evaluation graph shows, a positive trend line in the number of aircraft transactions has occurred from 2012-2016, but only slightly. Used aircraft sales may well outperform new aircraft sales, but you've got to remember; the majority of the market cash flow occurs in the factory maintenance and operations sector. This provides an abundance of revenue streams and jobs even after a new factory aircraft sale is completed. An FAA report in 2014 stated that the civil aviation industry alone supports 11.8 million jobs and accounts for $1.5 trillion in total economic activity. This makes aviation one of the most important industries in the country.
Moving Forward
Private jet values have experienced 8 years of decline and right now there has never been a better time to buy. Aircraft that used to be worth a fortune are now at a price point that is getting buyers attentions. For example, a 2000 Gulfstream G-V that was worth $40 million brand new, can now be picked up for about $12 million. A 1993 Learjet 31A that is still known as the "Ferrari of the sky" and cruises at just under Mach 1 with a sticker price of $5 million when brand new, can now be purchased for around $700,000.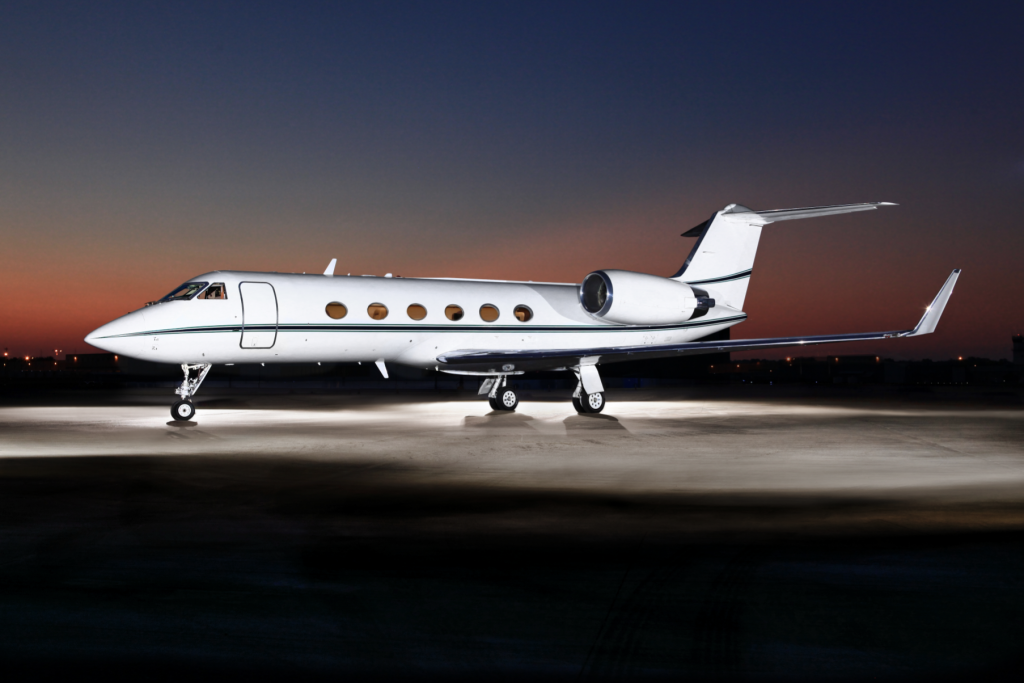 These kinds of numbers are unheard of. "We are starting to see a lot more activity with more and more people entering the marketplace for the first time. People and corporations that used to charter on a regular basis are beginning to purchase private jets now that they are becoming more price accessible," says Brian Paul, CEO of Valor Jets, headquartered in Sarasota, Florida. "Confidence is beginning to grow again as companies are now wanting to upgrade and expand their fleets. This recent activity is creating a positive outlook on the market in which we hope to see a rising trend-line like we did back in the early 2000's when aircraft values started to increase."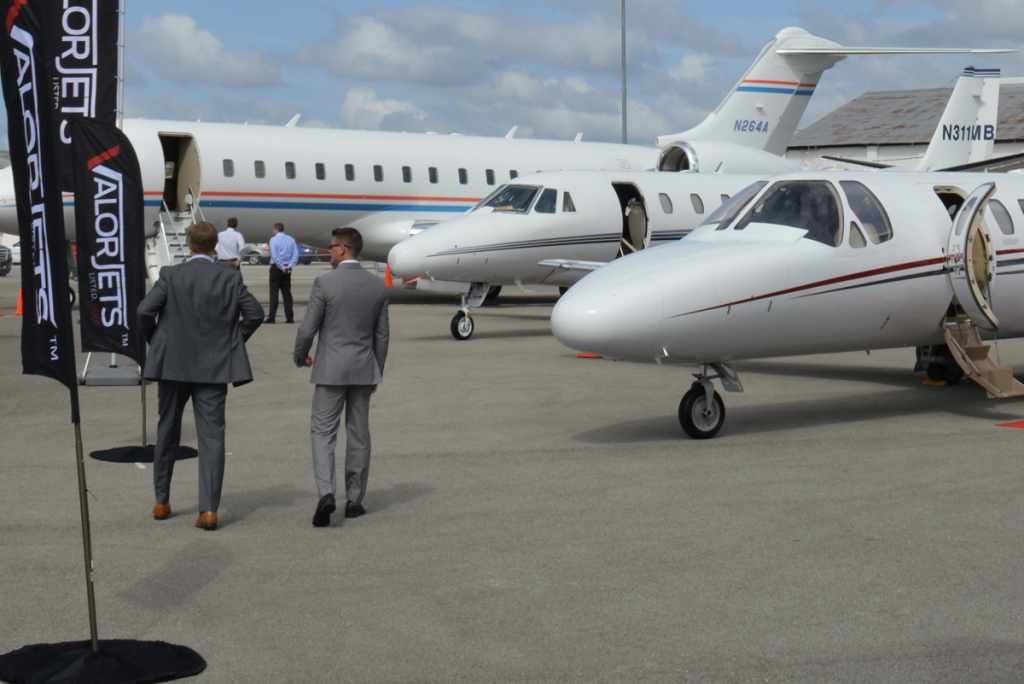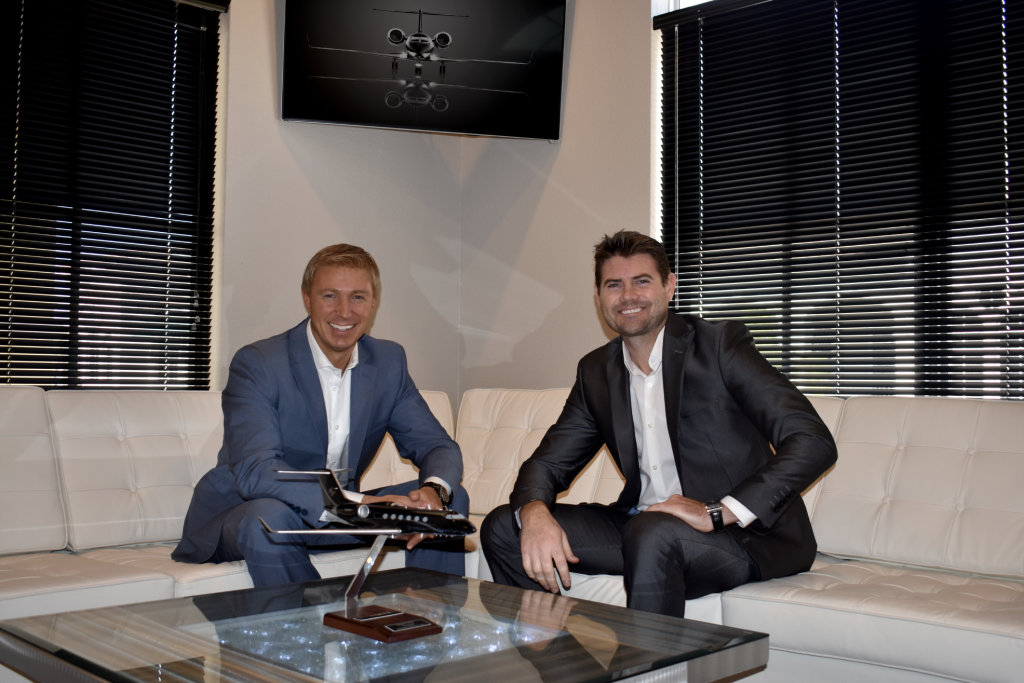 Buying Used Instead of New
There will always be great incentives for buying a new factory aircraft and we encourage those who have the capability to do so. But the current low values of used aircraft are astonishing and are in no way a reflection of their current condition. This is encouraging for entities like Small Business Owners, which the President wants to create more of, who wish to buy and utilize the incentives and depreciation. "I fly out and review aircraft all over the country and build custom marketing plans for each aircraft demographic, and it's truly amazing what you can get for your money these days," says Dan King, Director of Marketing for Valor Jets. "Most of the aircraft I review are immaculate, and when you realize that jets with full-glass Garmin G1000 cockpits, or Wi-Fi are now this affordable, it really gets people excited."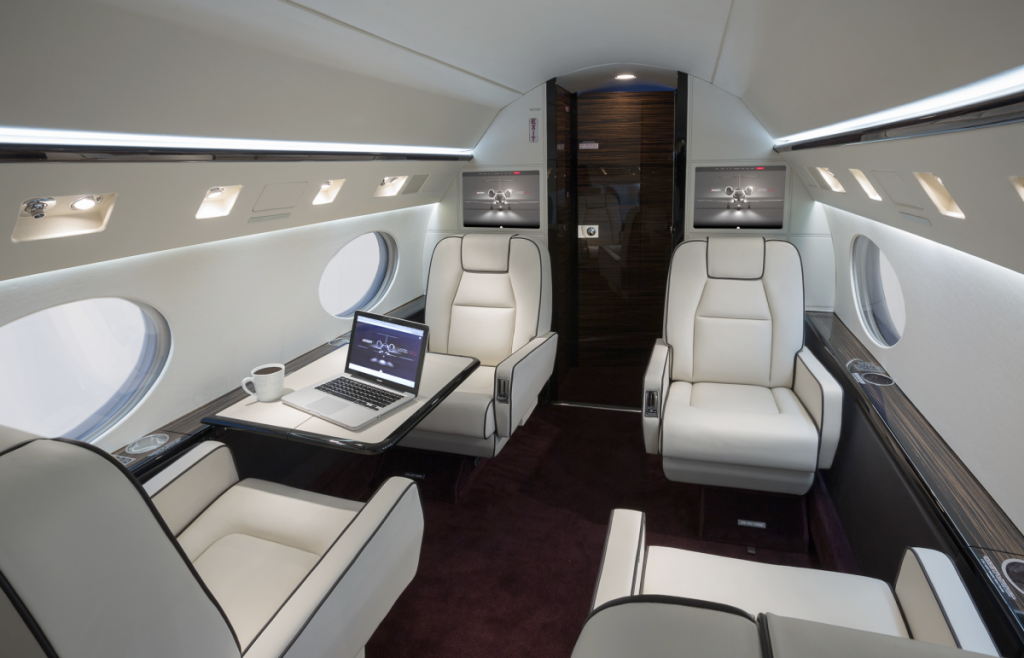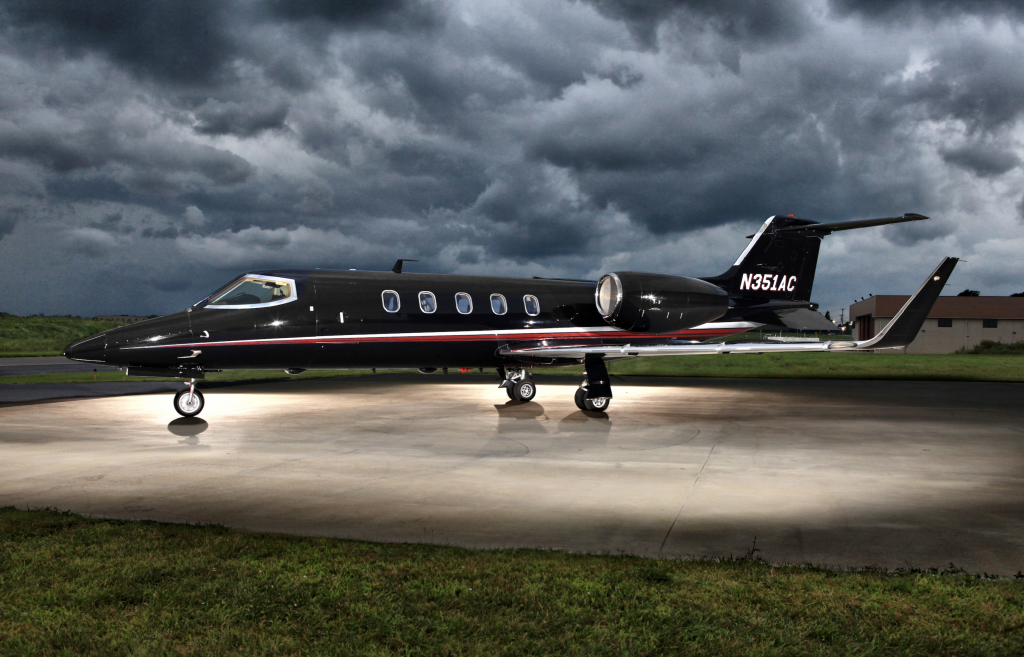 Future Outlook of the Aviation Market
As aviation begins to expand and rise, it does nothing but help the rest of the transportation industry. This momentum and innovation is needed and encouraged in every sector and drives forward positive economics. There are so many classes of jets by size, capacity, range and overall performance that it creates an abundance of activity in virtually any market. Let's face it, the USA manufactures the most private jets in the world with Textron-Aviation and General Dynamics/Gulfstream, and while providing the best follow-up services. Delivery sales for new aircraft are expected to be on the rise again and with the support of a pro-aviation President, one can only think positive about the industry. "I've seen the ups and downs in a vastly changing market and we've all been waiting for the trend to start rising again substantially since the catastrophic fall in 2008. Now, both the pre-owned and new jet markets are beginning to turn around," says Graham Johnson, V.P. of Sales for Valor Jets. "In 2016 people were uncertain. Now, we have a lot to look forward to. The future really is starting to look good from 40,000 feet high."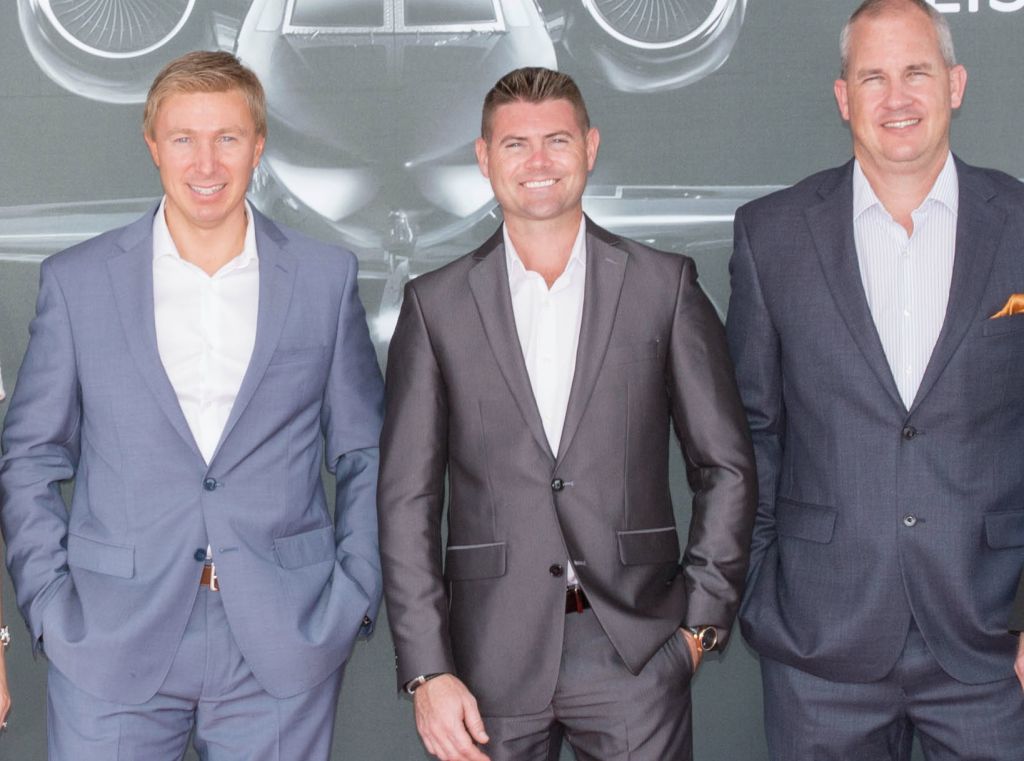 Visit Valor Jet to view all the aviation options.