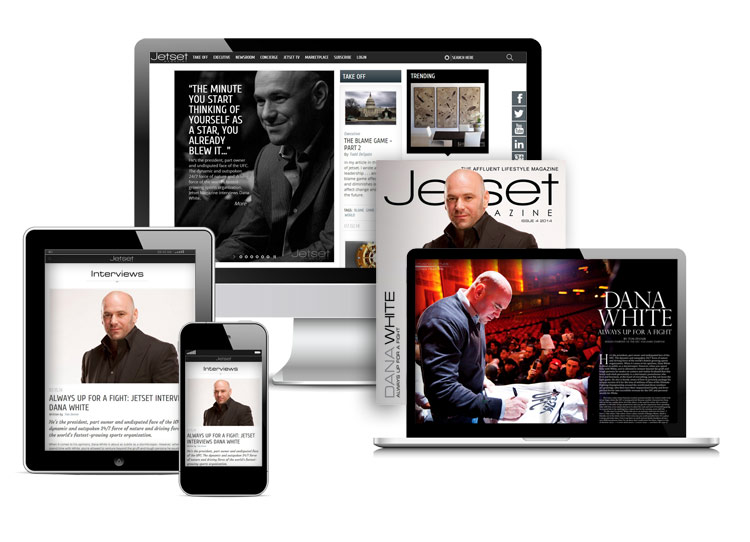 Welcome to Jetset Magazine! It is my honor and privilege to invite you to join our distinguished collection of advertisers who exclusively target the wealthiest demographic in the world. Jetset Magazine is a luxury publication created only for the most elite and prestigious reader, reaching consumers while relaxed and captive via private jet, private residence, vacation home, V.I.P. event, resort or luxury yacht.
Jetset Magazine stands alone in a competitive market and defines luxury for the reader. With an average household income of $2.4 million, our readers appreciate the finer things in life and possess more buying power than any audience around the globe. The benefit of a highly concentrated circulation is a cost-effective advertising spend that reaches the 1% controlling more than 50% of the world's wealth.
Published quarterly, Jetset presents buyers with a seductive display of exquisite products and services they desire. Jetset Magazine is selective with its partners, accepting a limited number each year, allowing your advertisement a place of style and distinction.
We look forward to working with you, and embrace the opportunity to develop a strong and beneficial partnership together.
For additional information, please contact us