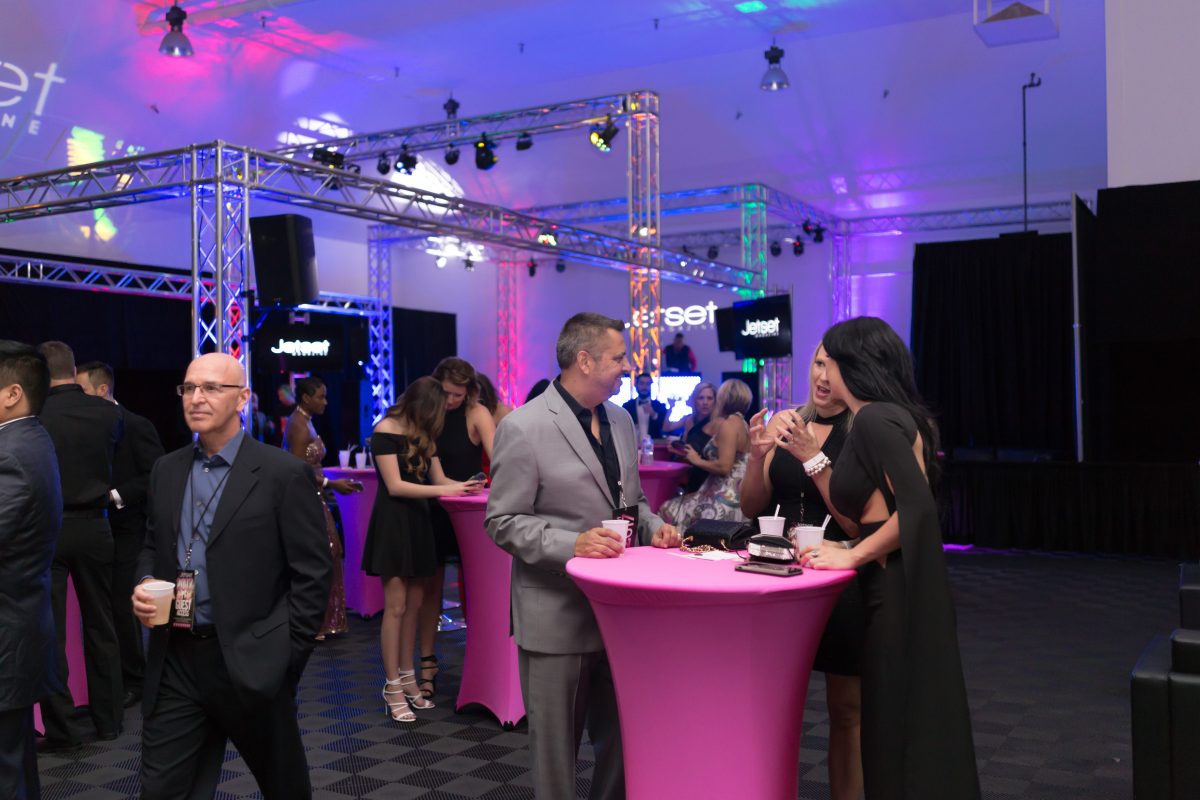 On Saturday, October 11, 2017, hundreds of VIPs from around the world flocked to the private jet hangar at Jetset's Scottsdale, Arizona headquarters for this exclusive event. The purpose of the evening was to give a sizable donation to the Andrew McDonough B+ Foundation and celebrate the new Miss Jetset, Adaliz Martinez, and all the fantastic women who competed for the Miss Jetset crown. Hosted by Jetset, Ion Jets, and CrowVote, the event featured athletes, business luminaries, and celebrities, like best-selling author and longtime Jetset contributor Robert Kiyosaki. "I am honored to be a part of an organization that does their part to give back to such noble causes," Kiyosaki said on the red carpet.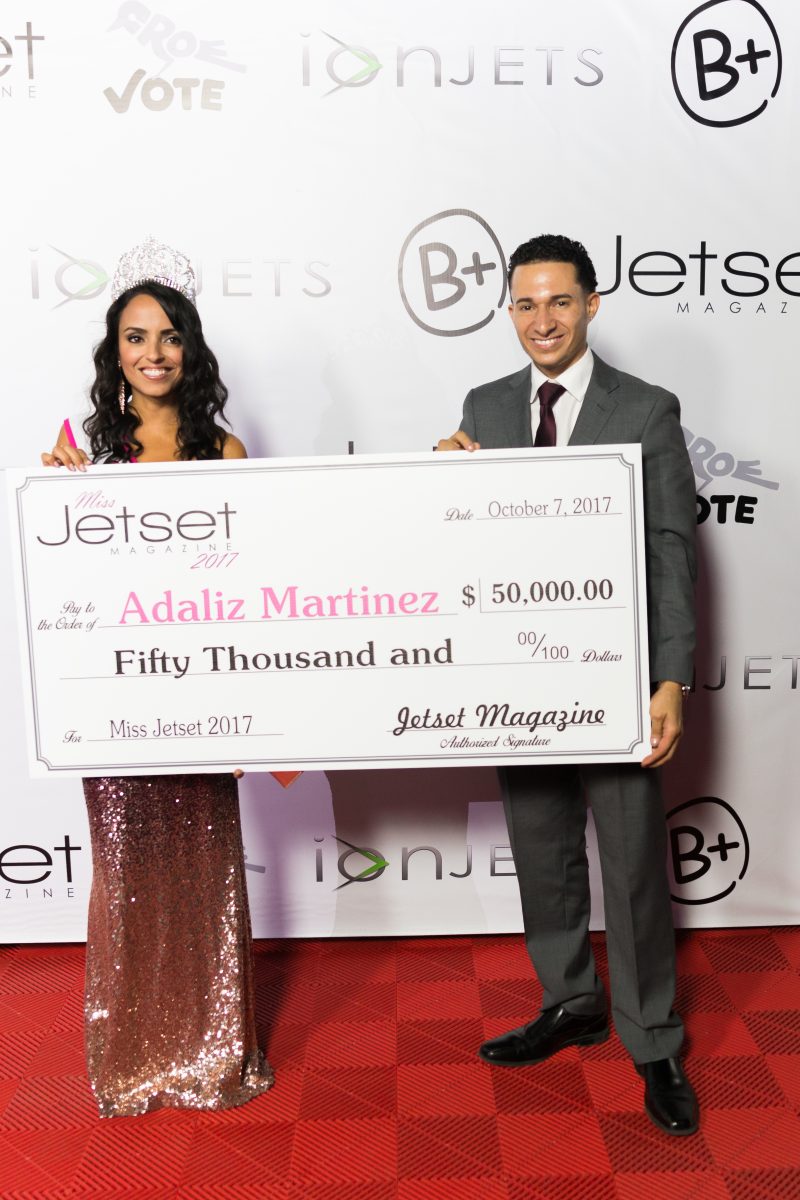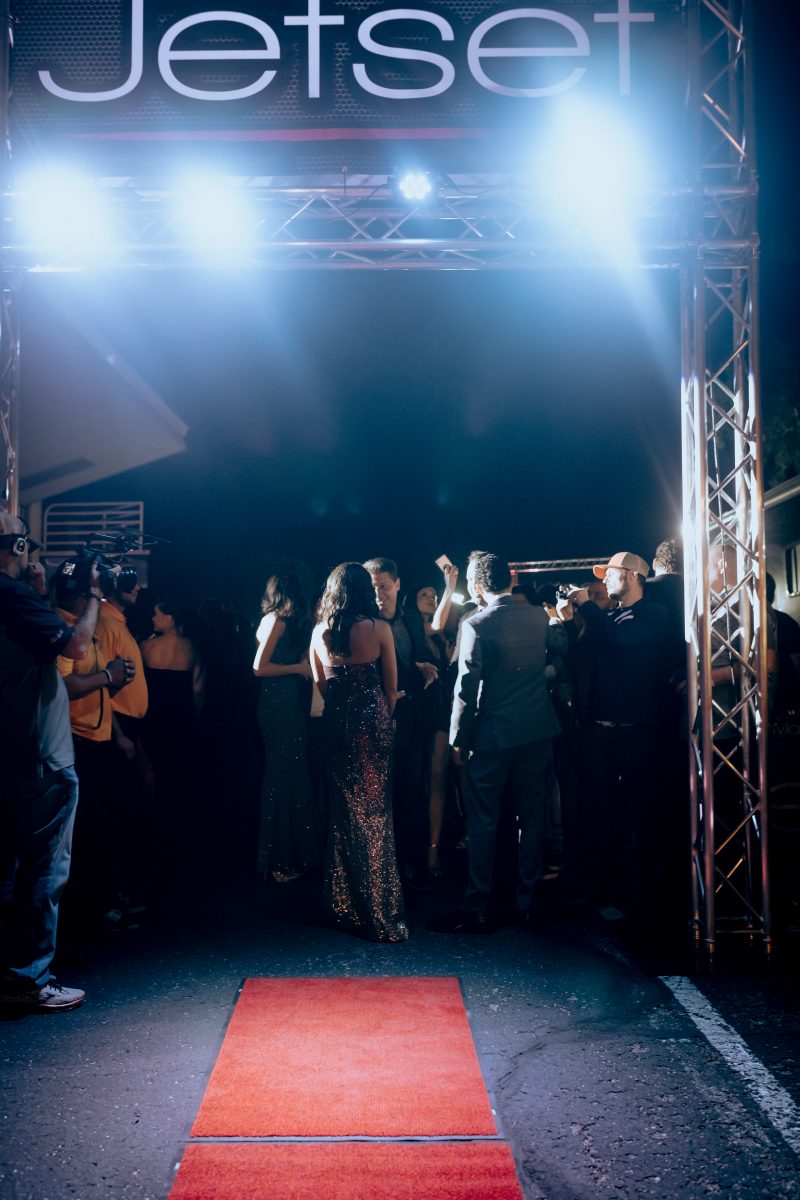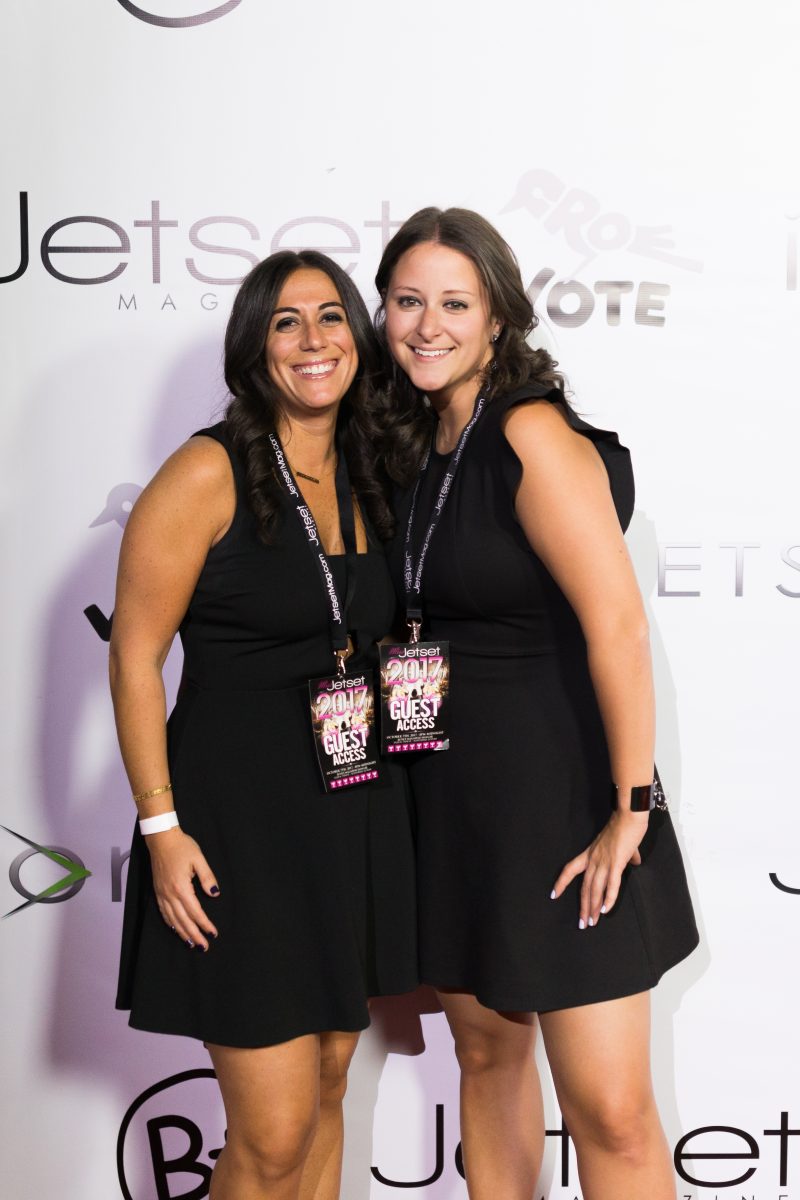 Things kicked up a notch around 10 pm, as whispers in the crowd led to people gathering near the taxiway where soon — in a sight that indeed had to be seen to be believed — a private jet landed in the middle of the party. As the audience cheered, the plane rolled towards the hangar, a red carpet was extended, and none other than Miss Jetset herself, Martinez, stepped off the plane and greeted our guests. She was then escorted through the crowd dramatically, swarms of guests trailing behind her, and made her way to the stage. There, Jetset CEO Darrin Austin thanked guests before presenting a check to the B+ Foundation for $74,048. "Let this be just another step in our battle towards ending pediatric cancer," Austin said.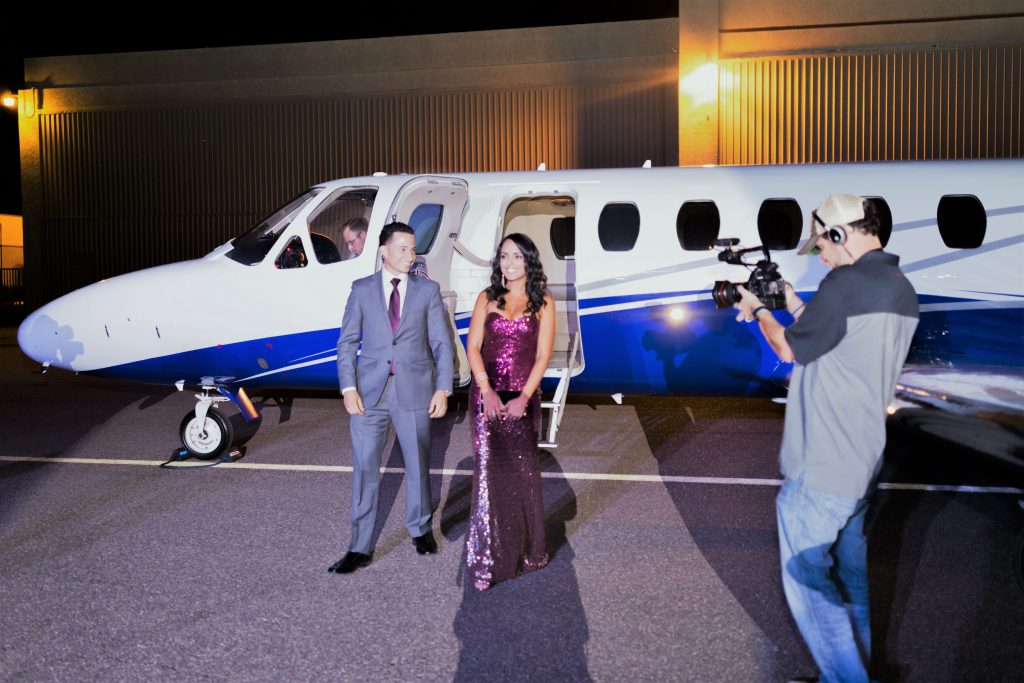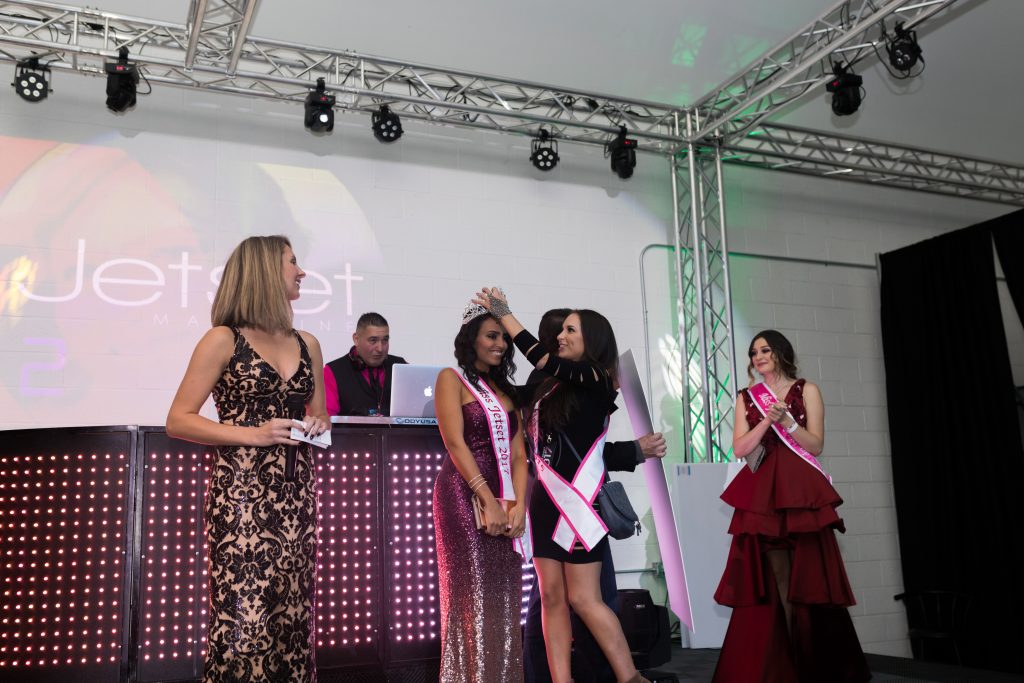 The crowd was then greeted by Extra host Mario Lopez, who appeared onscreen live from the Universal Studios set of the show to personally congratulate Martinez. Lopez apologized for not being in attendance. "I wish I was there in Scottsdale with all guys celebrating," he said before extending "a big congratulations to everyone who competed this year, as well as my friends at Jetset Magazine for making it all happen." After that, Martinez was officially crowned as Miss Jetset and presented with a check for $50,000. It was a triumphant moment, but the night was only beginning as guests then got to pose for pictures with Martinez and celebrate the rest of the evening in true Jetset style. To access all the photos from the event, click here.