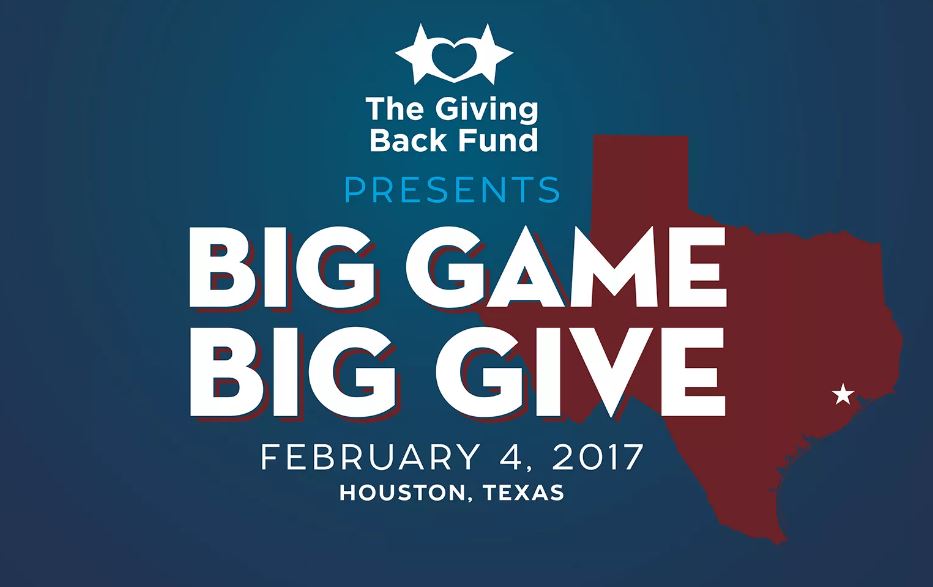 This invitation-only event brings together philanthropists, celebrities, sports legends, and world leaders. This year Josh Brolin will host the event with co-hosts Michael Phelps, Rob Riggle, David Schwimmer, and poker superstar Jamie Gold. Each celebrity is generously donating their time for this great cause. Guests will enjoy live and silent auctions, delicious food by celebrity chefs, an open bar, lounges and A-list entertainment including a live music performance by Common, the multi-Grammy Award winning artist.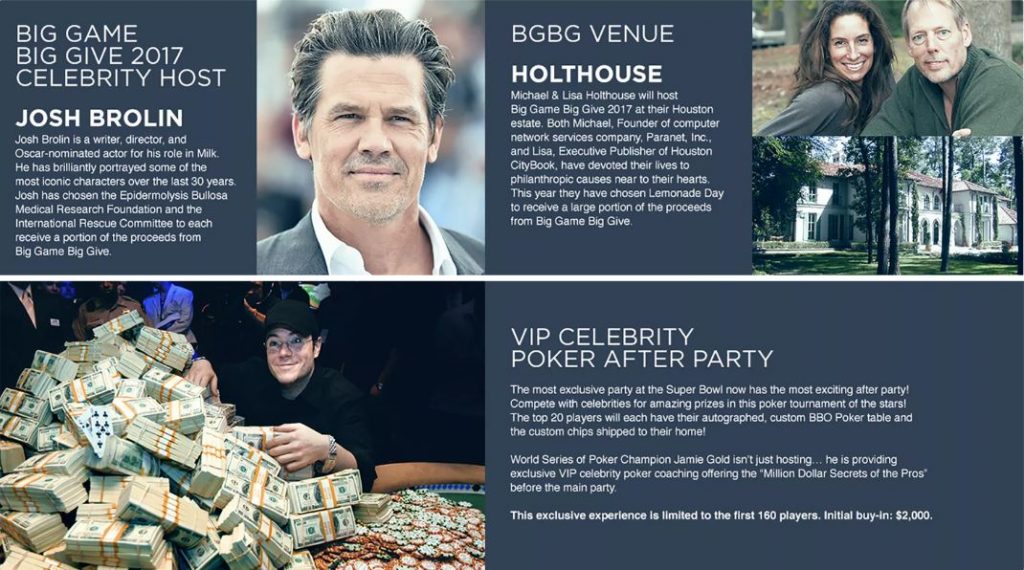 The event is in support of The Giving Back Fund and proceeds will benefit Lemonade Day, the Epidermolysis Bulls Medical Research Foundation, the International Rescue Committee, the Michael Phelps Foundation and The Giving Back Fund.
When: Saturday, February 4th 6:30pm- 2:00am
Where: Holthouse Estate in Houston, Texas (address will be provided upon RSVP)
What to expect: World class Casa Dragones Sipping Tequila, World Champion Trick Roper, Brice Chapman performing
on horseback, World Champion Barbeque Cook Off Team, Riches Raiders smoking brisket, pork and mouth watering
ribs! Luxury Western Wear featuring a custom hats and boots shop by Pinto Ranch. Yellow Rose Texas Whiskey Bar!
Live Swing Music!
*Past attendees have included Aaron Rodgers, Alec Baldwin, Ashton Kutcher, Chris Rock, Demi Moore, Joe Montana, Owen Wilson, Victor Cruz, Mark Wahlberg, Michael Bay, Adam Sandler, Kevin James, Hilary Swank and many more. 
Learn more at www.biggamebiggive.org