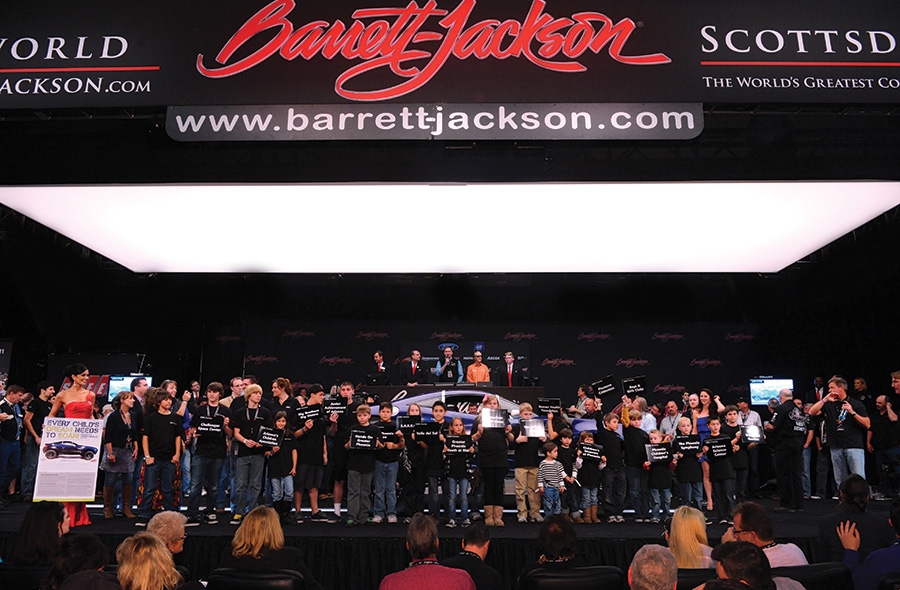 For over four decades, the Barrett-Jackson Auction Company has been recognized throughout the world for offering only the finest selection of quality collector vehicles.
The Scottsdale event will feature more than 1,000 collector and special interest automobiles from all years being auctioned off at No Reserve, as well as daily "automobilia" auctions. Over 350 vendors and exhibitors will also be on hand.
Barrett-Jackson specializes in contributing services and products to keen classic and collector automobile owners and enthusiasts all over the world. Barrett-Jackson yields The World's Greatest Collector car Auctions™ in Scottsdale, Arizona, Las Vegas, Nevada, Reno/Tahoe, Nevada and Palm Beach, Florida. Hundreds upon hundreds of the most desirable, valuable and unique vehicles cross the block with a global audience.
Consisting of unparalleled and professional staff, which includes Steve Davis, Craig Jackson and Gary Bennett holding over 130 years of experience combined in the automotive industry, Barrett-Jackson provides the most distinct and sought-after inventory, accompanied with transparent and trustworthy customer service.