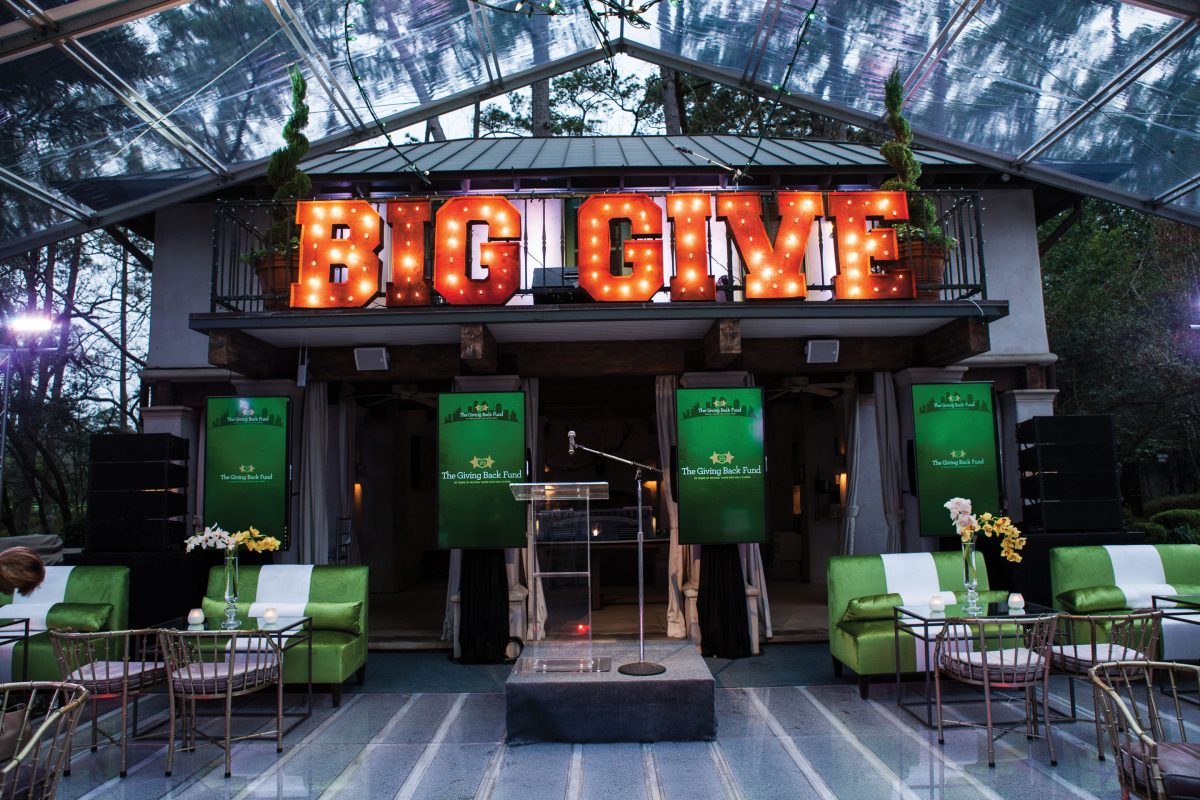 While all Super Bowl parties are fun, only one raises millions of dollars for a number of wonderful charities, and it's the one that Jetset is proud to be involved with once again. In its eighth year, Big Game Big Give has established itself as the most exclusive and refined of all Super Bowl soirees. Voted the "number one Super Bowl party" by ESPN The Magazine, the invitation-only event has attracted such celebrity hosts and guests as Mark Wahlberg, Adam Sandler, and Aaron Rodgers. Part of what separates BGBG is the fact that (unlike almost all other Super Bowl parties) celebrities are not paid for their attendance — they show up for the cause, and are proud to be giving back.
This year's event was headlined by Academy-Award nominated actor Josh Brolin (No Country for Old Men), who told me that hosting the party was part of a concerted effort to focus more on philanthropy. "This is me saying 'yes' instead of saying 'no,'" the admittedly-shy actor told me. Also saying "yes" were a number of charitable celebrities including all-time great Olympian Michael Phelps; Friends-alum David Schwimmer; future Hall of Fame running back Adrian Peterson; and Oscar, Grammy, and Golden Globe-winning rapper/actor/poet Common, who performed a lively set.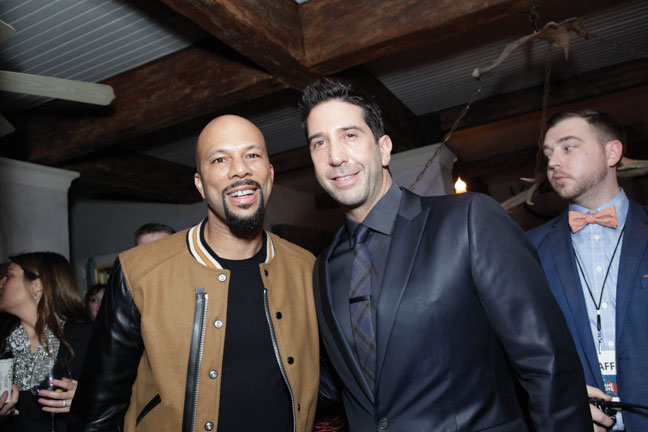 Getting all of these A-list stars in one place at one time can be a logistical nightmare, and that's why we have to extend a special thanks to our friends at Zetta Jet for going above and behind by lending us two of their large jets to help get Brolin and Phelps to and from Houston for the party. Thanks are also in order for avowed philanthropists Michael and Lisa Holthouse for graciously hosting the event at their palatial Houston estate. Overlooking the water, the stunning home provided the 700 attendees the perfect backdrop for this elegant celebration, while the décor and music embraced the Texas locale.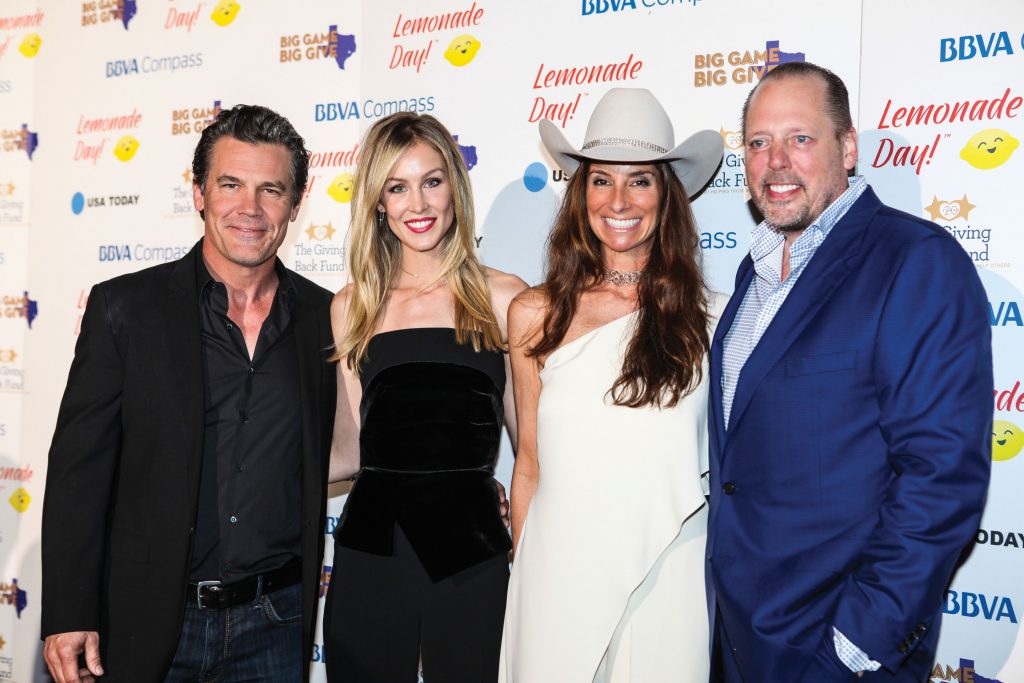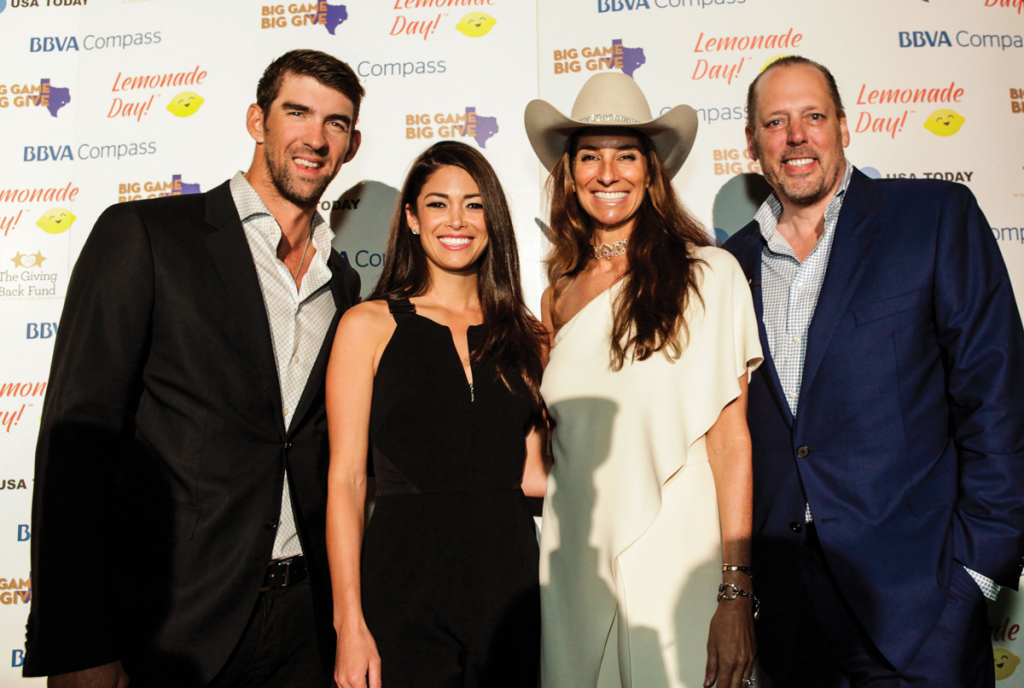 The silent auction contained almost every conceivable piece of sports memorabilia (including a jersey signed by the man who would be victorious the next day, Tom Brady). Meanwhile, Schwimmer did an outstanding job emceeing the event, shepherding the thrilling live auction with aplomb. Notable items for bid included a trip to next year's premiere for the third Avengers movie (in which Brolin plays the villain), not one but two separate walk-on parts in Brolin's next film, George and Tammy, a custom BBO Poker Table signed by every celebrity in attendance, and two separate entrances into the World Series of Poker Main Event complete with months of training by former WSOP champ Jamie Gold.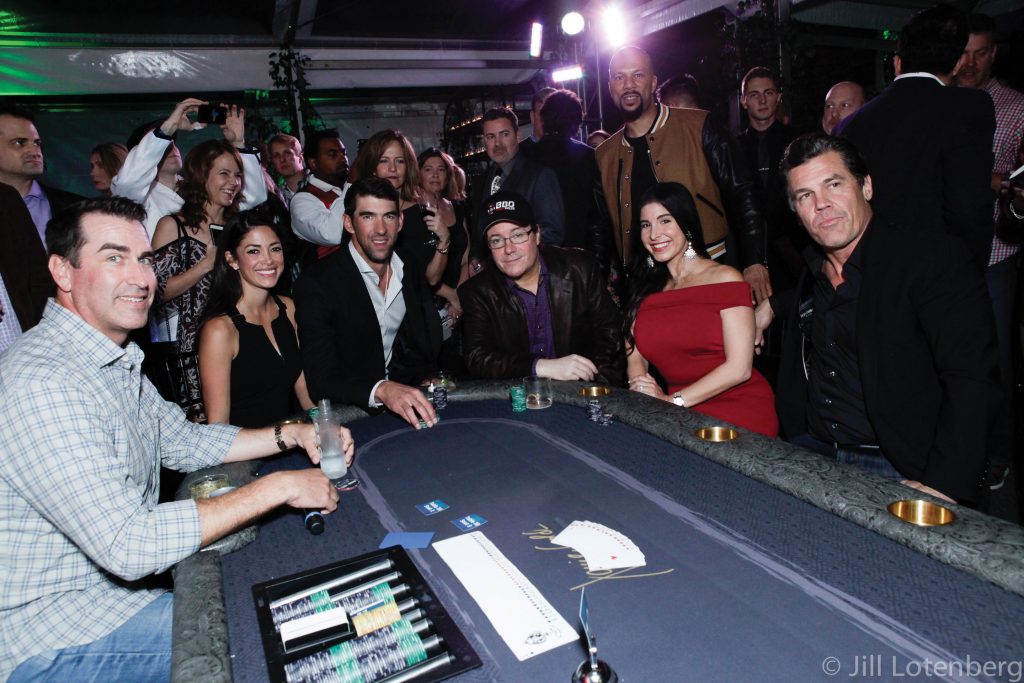 Gold also co-hosted (alongside avid poker player Phelps) perhaps the most exciting way to donate your money this year, a private poker tournament following the event. Emceed by the always-entertaining Rob Riggle (whom I had the good fortune of being seated next to), the tournament was a tremendous success, raising hundreds of thousands and allowing guests a chance to test their luck alongside celebrities until the wee hours of the morning. In all, with over a million dollars raised, Big Game Big Give was a resounding triumph yet again.
For information on next year's event or possible sponsorship opportunities, visit GivingBack.org.