As luminaries from across the globe flew into Jetset's hometown of Scottsdale, Arizona, for Super Bowl LVII, we were honored to host one of the weekend's most exclusive private events. The Gran Juego Fiesta was an invite-only party for 400 VIP guests at the Jetset Hangar in the Scottsdale Airpark to commemorate the debut of PopCorners' much-buzzed-about Super Bowl commercial featuring Dos Hombres co-founders (and current Jetset cover stars) Bryan Cranston and Aaron Paul reprising their iconic roles from Breaking Bad.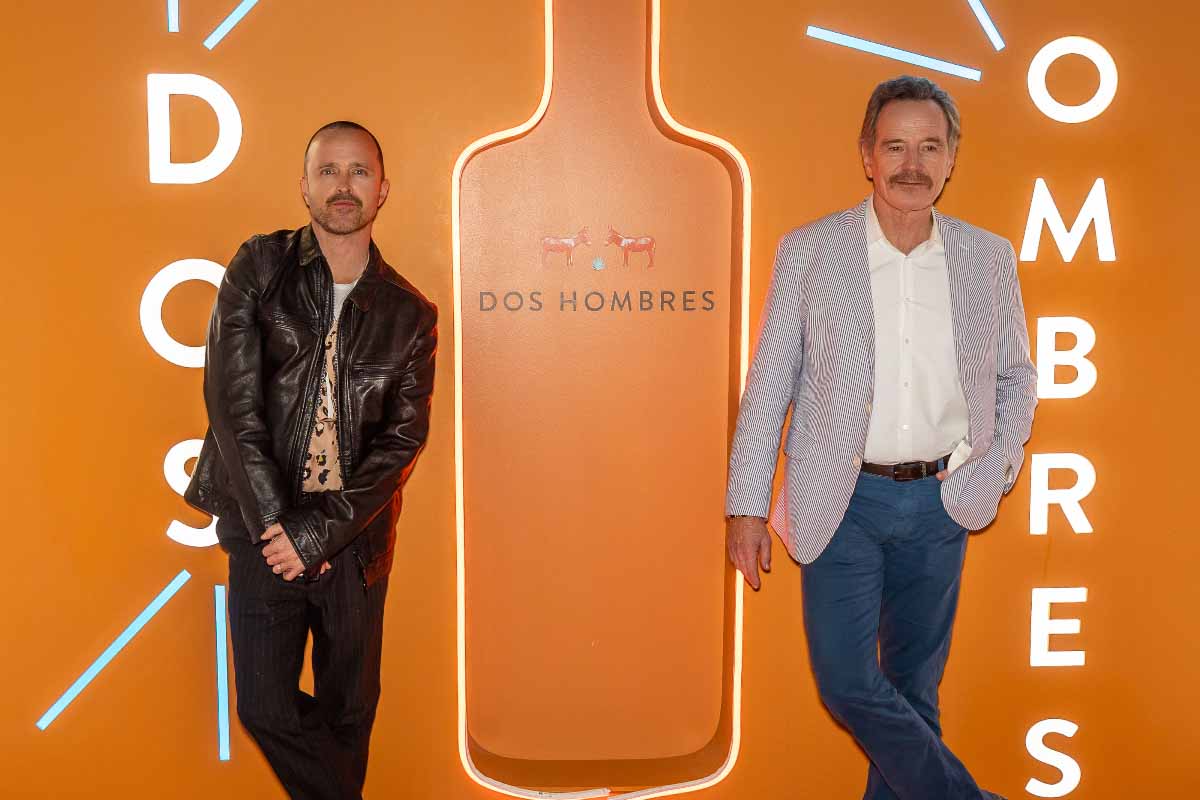 Guests included Cranston and Paul, their Breaking Bad co-star Raymond Cruz, and dozens of athletes and celebrities, including NFL All-Pro Tyreke Hill and Tiffany Haddish. Fresh off his latest tour with Sir Paul McCartney, acclaimed DJ and producer Chris Holmes provided sounds for the evening, and attendees were treated to an inspired, seven-course menu from Chopped champion Adam Allison which incorporated Dos Hombres and PopCorners into every dish as well as a themed collection of specialty cocktails from renowned mixologist Trevyn St. Clair.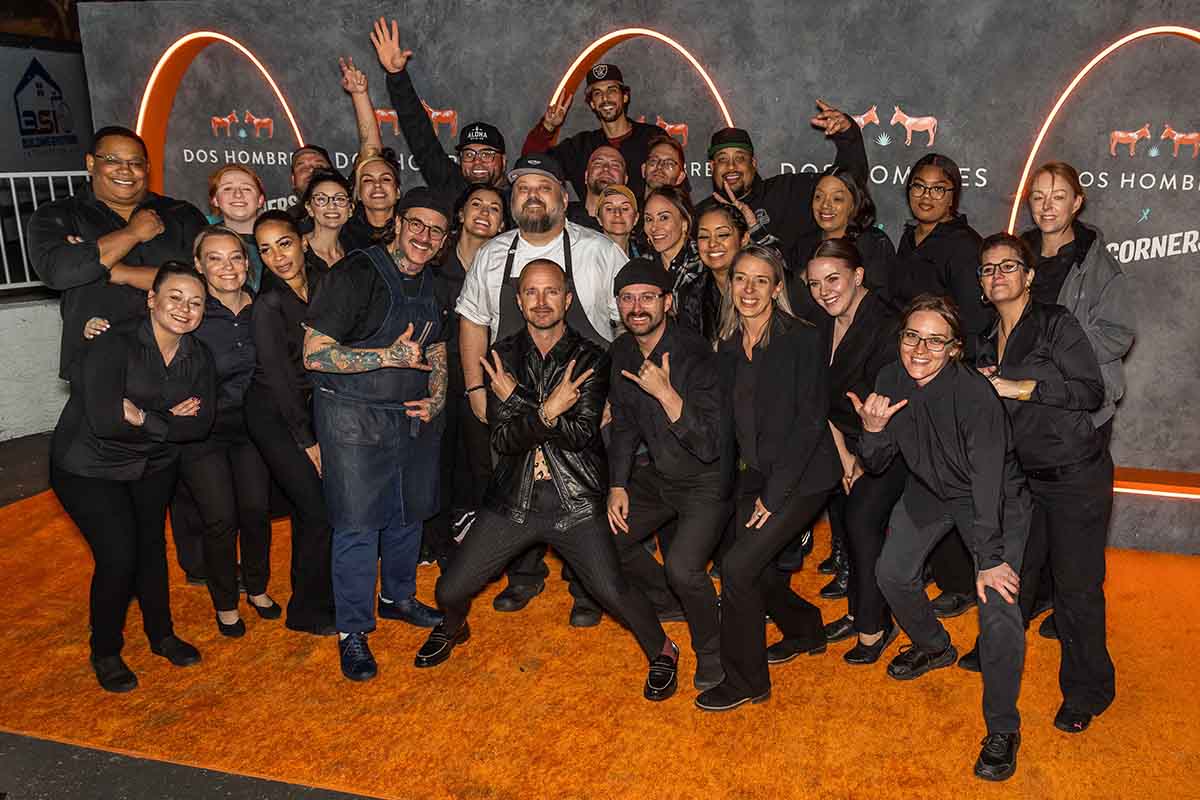 Our iconic hanger was wholly transformed into a lavish escape complete with mood lighting, terrariums, and massive Dos Hombres and Pop Corners activations, including an interactive vending machine. Guests could play a game on the touchscreen to win either bags of PopCorners or premixed Dos Hombres cocktails. Cranston could be spotted playing the machine late at the party. "This is pretty cool," he said as he grabbed a mini margarita.
Cranston and Paul arrived at the party in true Jetset fashion as the music stopped, and the party headed outside to the tarmac, where the matte grey Jetset Jet pulled up (decorated with the Dos Hombres logo). Our guests of honor got out to greet the crowd with roaring applause. "Now that's an entrance," Paul said as he walked to the crowd, bottles of Dos Hombres in hand. The duo mingled with all the guests for hours, posing for photos and cheersing their top-selling mezcal.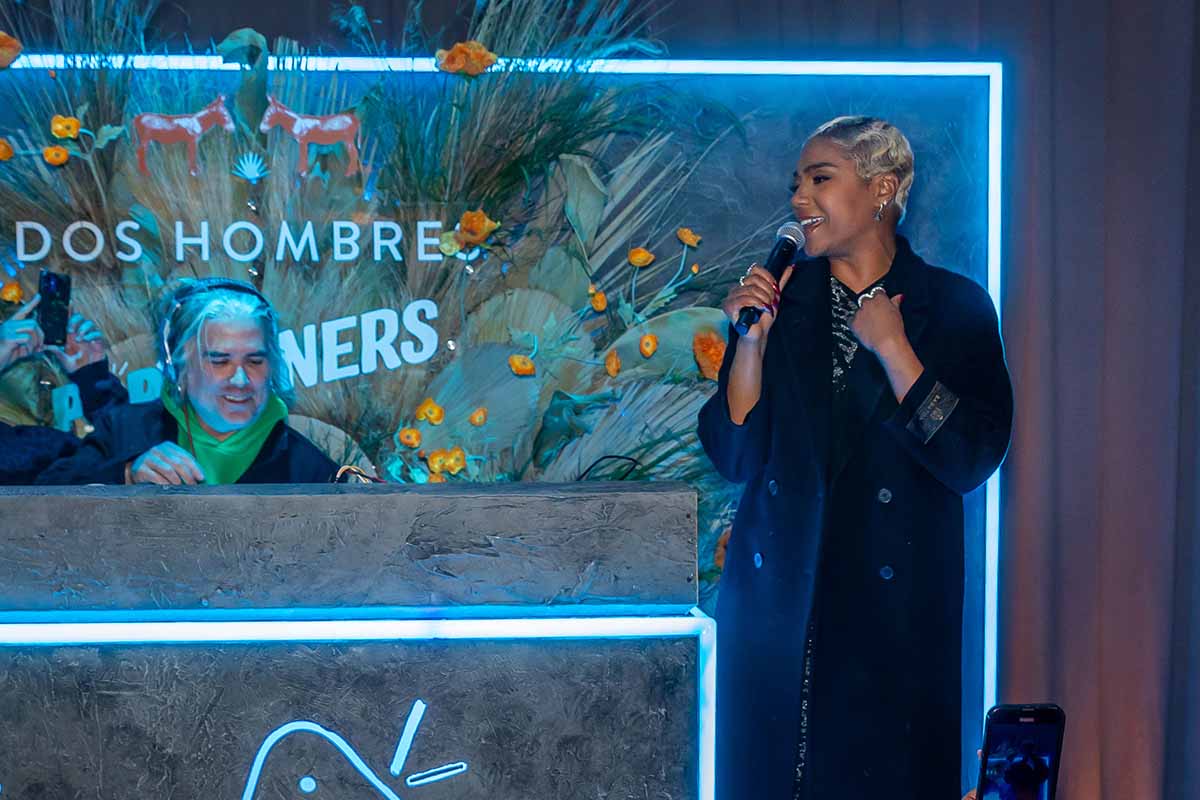 The other major surprise happened when Haddish took to the stage late in the evening and grabbed the mic for an impromptu performance. "Dos Hombres is delicious, and I am having a good time…having such a good time…I want to share this song with you guys," she said before debuting the new single she recorded with Snoop Dogg, "Look Like", for the first time. It was an unforgettable evening and the perfect way to kick off Super Bowl weekend in the desert.
Photography by Manish Sharma, Jam Sani and Steven Fellheimer.