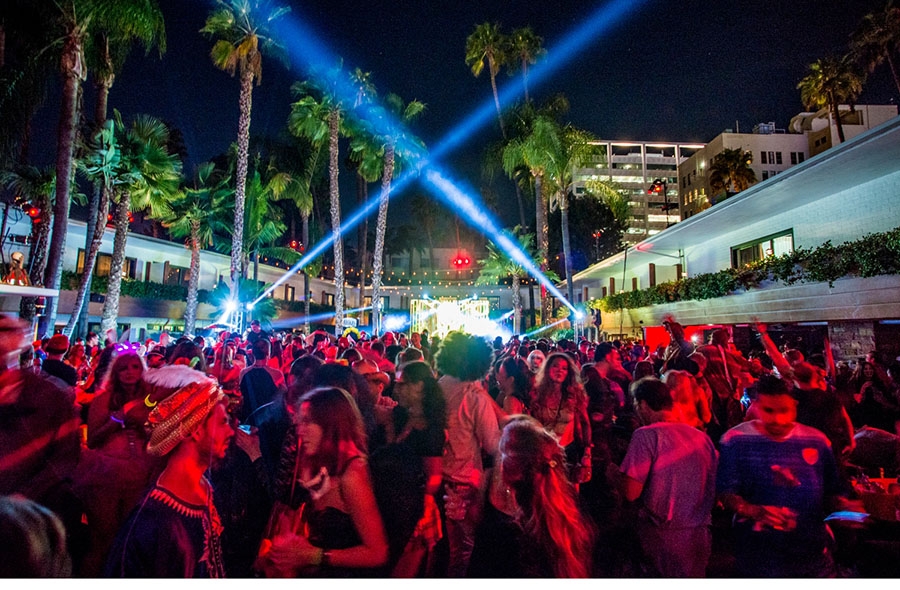 This past October, over 40,000 square feet of the legendary Hollywood Roosevelt hotel were transformed into what was perhaps the most epic Halloween party of 2015.
Jetset was there amongst the nearly 2,000 guests in attendance, as one of the hottest acts of the moment (and rumored Rihanna beau) Travis Scott headlined the sold-out event. In addition to Scott, there were a number of DJs on hand spinning a wide variety of music, including Adam Auburn, SNBRN, and Jesse Marco.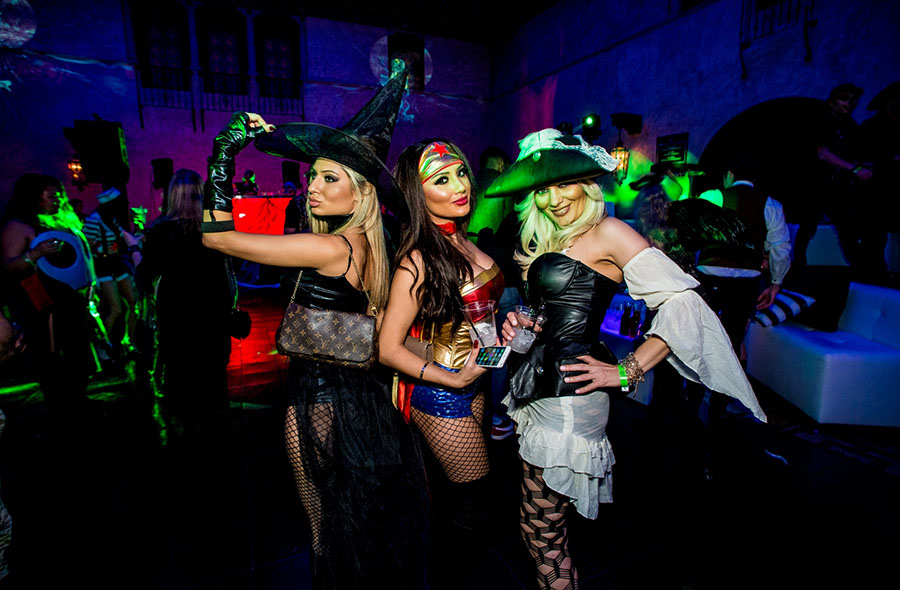 This was the 10th annual Halloween bash at the Roosevelt. Every year it's one of the hottest tickets in town, but by all indications, this time they topped themselves. The ethos was sexy/spooky (I couldn't help but be reminded of the latest season of American Horror Story), and it carried over into each of the four main venues of the party. Guests (many of them scantily-clad) were granted access to the grand ballroom, library bar, and Tropicana bar, as the hotel was transformed into a veritable maze of ancient crypts and dungeons.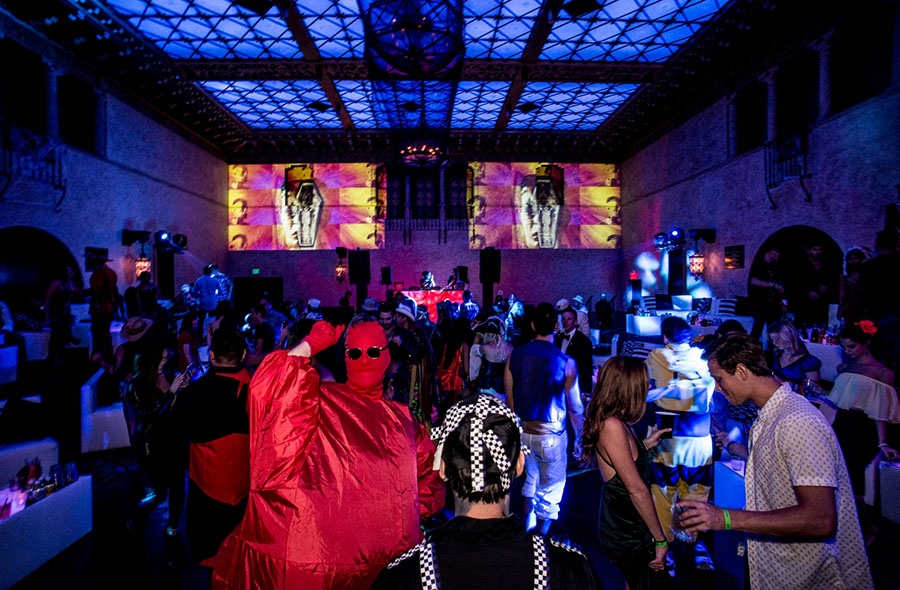 For hours, each section of the exquisitely-decorated party was throughly alive, with different themed music playing in each room. But when word spread that Travis Scott was about to hit the stage, a mass exodus ensued. Costumed guests stampeded outside to see Scott, his face painted like Brandon Lee's in The Crow, perform a lively set which included his ubiquitous, hypnotic hit single "Antidote." Scott didn't play many other songs, but he did remain on stage for a large portion of the evening (almost as if he knew he had to but didn't want to leave), spinning records with the DJ, swigging liquor straight out of the bottle, and hyping up an already overly-elated crowd.
All in all, it was an incredibly fun and well-organized evening, one that went over without a hitch and left every partygoer I spoke to full of the type of jubilation that only the 31st of October can provide. The blend of uninhibited fun, spooky sophistication, and class made it the ideal party for a Jetset Halloween.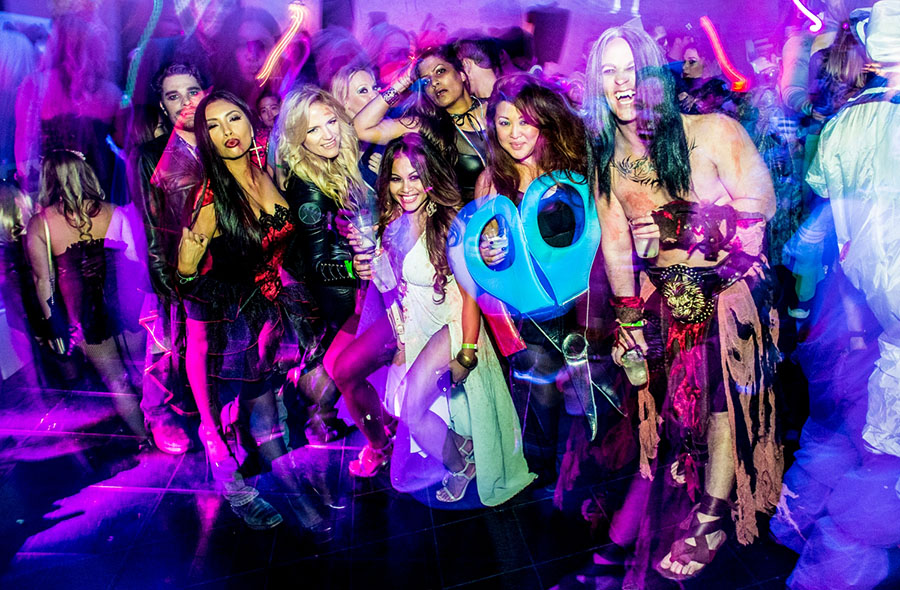 Images Courtesy of Gil Riego Photography