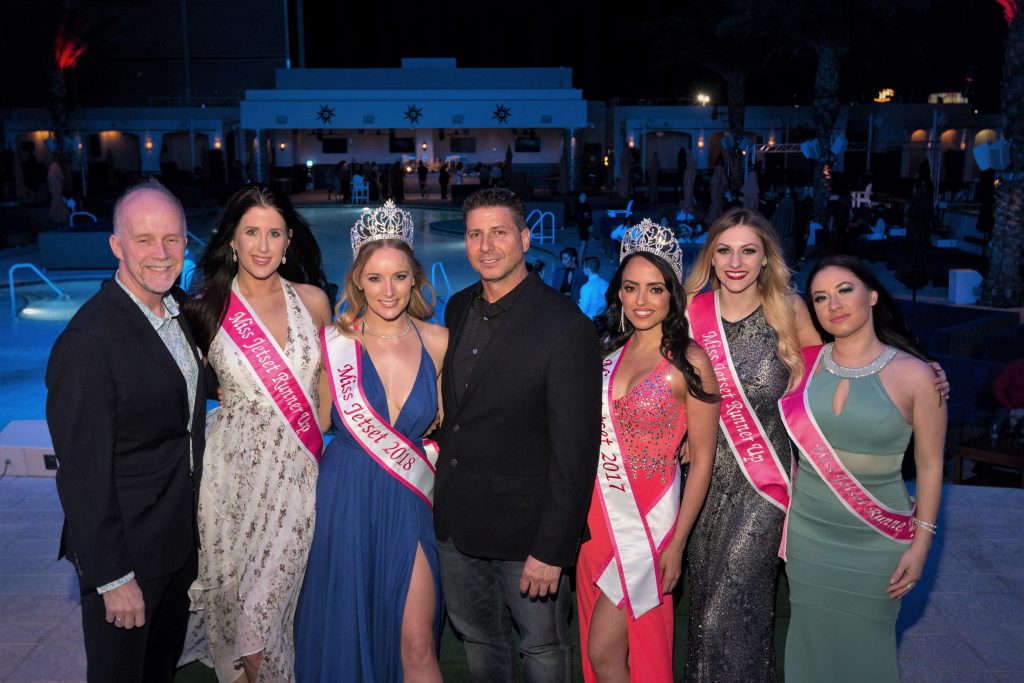 Each year thousands of the world's most beautiful and talented models convene for the annual Miss Jetset cover model search. It's a once-in-a-lifetime opportunity to take one's passion for modeling to new heights and gain worldwide recognition as the new face of our prestigious brand. 2018 was certainly no exception with women from all walks of life and across the globe coming together for what would turn out to be one of the fiercest competitions yet! In this issue, Jetset Magazine is proud to present and inside look at each of our runner-ups and what makes these amazing women continue to strive for greatness each and every day as they inspire our next wave of extraordinary competitors.
---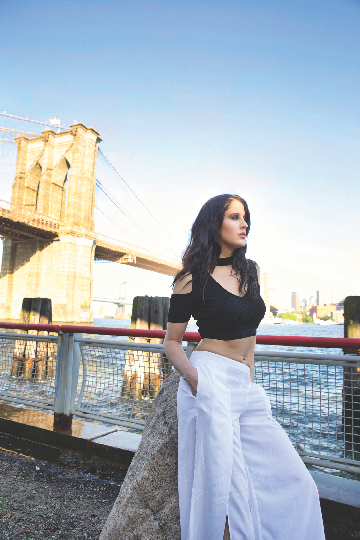 Shelley Jane
Serial Entrepreneur Stays Connected
A serial entrepreneur and self-described tech nerd at heart, Shelley Jane thrives on helping others achieve their goals. This fearless explorer loves traveling the world, witnessing amazing new destinations and experiencing different cultures. Participating in the Miss Jetset competition has inspired her to build an even stronger network of empowered young women geared towards charitable giving.
Shelley Jane is developing a meet-up app called Tripszi.com and enjoys an active bicoastal lifestyle between New York and Los Angeles with her lovable fur baby, a teacup Shih Tzu. On her wish list of travel destinations? Driven by a passion for the ocean and marine life, she is keen to explore French Polynesia, especially the wild shores of Bora Bora and the aquamarine beauty of Turks and Caicos.
---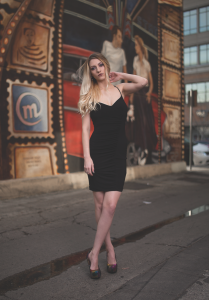 Brette Powers
Dancing Her Way to New Heights
As a child, Brette Powers loved designing clothing and making up her own fashion lines. The art of dance, fashion and modeling continue to be her biggest passions. With the help of her parents, she became a business owner of Powers Productions Dance & Choreography dance studio at the age of 19. Her favorite part of the Miss Jetset experience was seeing her entire community and beyond, all around the world, come together to support her. "So many people backed me up," she recalls. "Friends of friends were sharing my link and spreading the word." Life experience has given her much wisdom: "Do not let people that don't deserve it, steal your valuable time. Focus on yourself, making your goals become reality, and on the people that will always be in your life."
---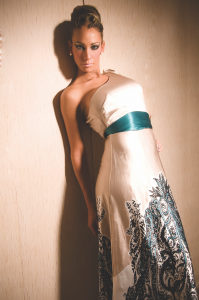 Mishela Gutierrez
The Belle of Gran Canaria
Mishela hails from Gran Canaria, one of Spain's Canary Islands off northwestern Africa. A model and actress, she has enjoyed working on feature films in her native land. She loves the sea, sports and music, three of her essentials in life. Known for its black lava and white sand beaches, Gran Canaria casts a spell on photographers eager to capture its beauty. Mishela sparks a similar response from fashion photographers and cinematographers alike with her spellbinding presence and beauty. She considers herself as a fighter, achieving her goals through discipline and focus. At times, career opportunities in fashion and film have taken her away from family and friends for extended periods. "It's difficult, but the reward you feel when you see results from all your efforts makes it all worth it."
Photo Credit: Dani "Chipi"
---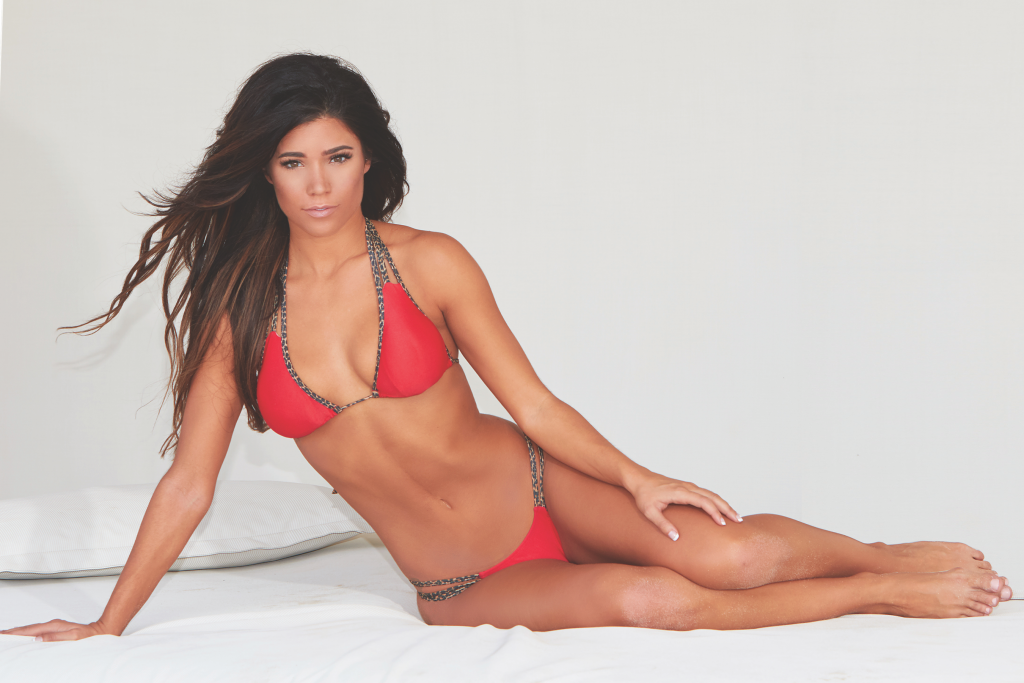 Joey Courtney
Tailgate Tomboy at Heart
A small town girl from the Buckeye state, Joey Courtney was raised on family, food and football. A tomboy at heart, her first love will always be sports. "I'm the most competitive person you'll ever meet," she insists boldly. "My comfort zone is where I tend to stray from." She majored in sports broadcasting at Kent State University with aspirations to be the brunette Erin Andrews. "Even though I plan on finishing," she says, "I'm a firm believer that there are some things you can't learn from studying."
---
Denisa Coca
Passion with a Purpose
Born in Romania, Denisa moved to Chicago at the age of ten. "I'm a very passionate person who loves to travel," she says. "My mom Ramona nurtured me into the young woman I have become today with her wisdom, guidance and unconditional love."
"My experience with Miss Jetset was incredibly exhilarating," she muses. "Being surrounded by so many ambitious and kind people who truly want to make a positive impact in this world, it's empowering and I made longtime friends in the process."
Photo Credit: Chuck Coleman
---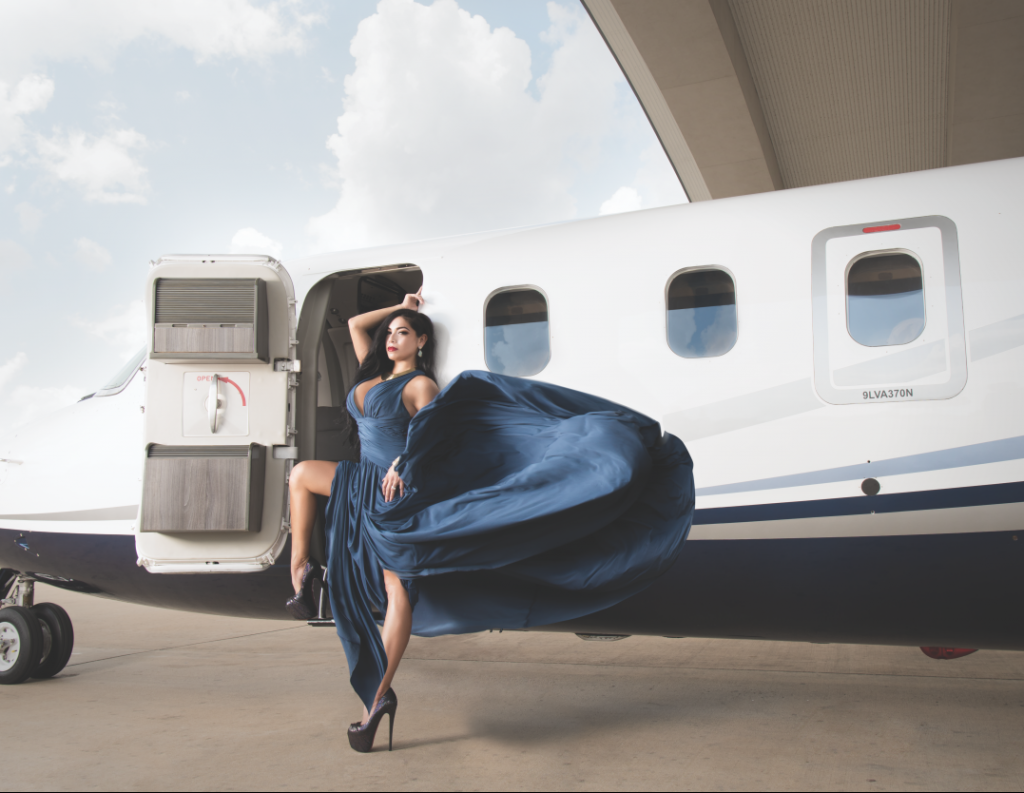 Arely
Health is Our True Wealth
Arely is a 29-year-old entrepreneur, wife and mother dedicated in spreading health awareness within her community. Indeed, she calls herself a "4′11″ stick of dynamite with a BOOM bigger than height!"
Volunteering for cancer patients has been where her heart is. "This is why I pushed so hard in this competition," she says. "I never knew I had such an amazing support system before the Miss Jetset competition. Thank you, Miss Jetset! No sleep, but totally worth it."
Photo Credit:German Alexander
---
Alexandra Danielle
From Maui with Love
Alexandra was born and raised on heavenly Maui. A model, dancer and vocalist, she is inspired by her travels but isn't merely lured in by shiny things. She loves exploring hole-in-the-wall bistros, art shows and comedy clubs. She's also the first to hit the beach or the dance floor on a girl's trip.
"I truly enjoyed how the Miss Jetset community supports each other," Alexandra reflects. "Every time I logged into the model dashboard of the site, I felt such positive sisterhood raising money for such a wonderful organization!"