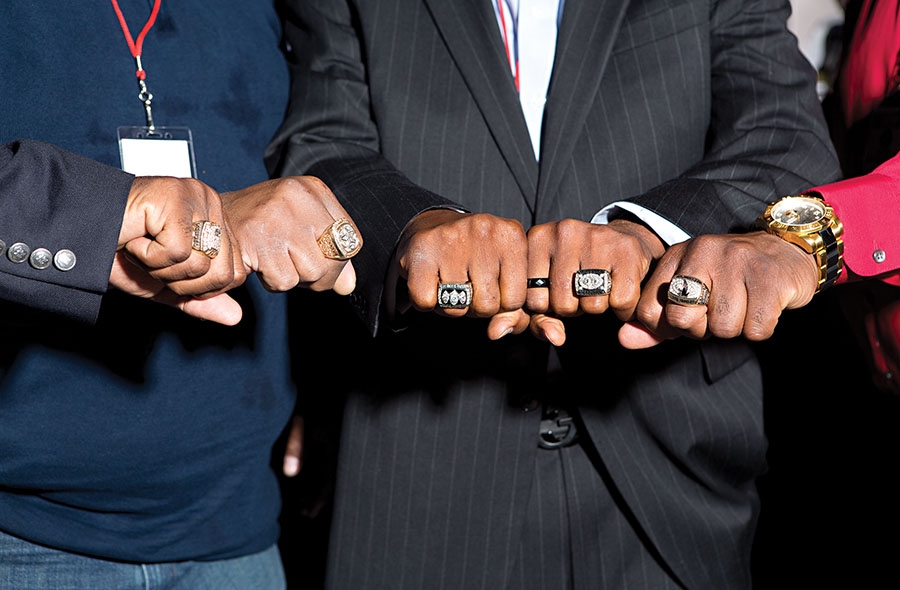 On Monday, December 21, many former NFL players (including veteran quarterback and brain trauma-awareness advocate, Jim McMahon) came to the iPic and Tanzay Restaurant in Scottsdale for a special screening of the new Will Smith film Concussion.
The event was arranged in support of the Nick Lowery Youth Foundation which promotes better safety in our youth sports.
Lowery, who played for the New England Patriots, Kansas City Chiefs, and New York Jets during his career, has made concussion awareness a crusade and worked to prevent these insidious injuries from occurring in our contact sports. "[Concussions are] a reality we have to confront with courage," Lowery says. "Let's move forward in this era and stop pretending there's not an elephant in the room."
The event featured a cocktail reception followed by some impassioned speeches on the subject, and culminated with the screening of the film in which Will Smith plays the real-life medical examiner who discovered the inherent brain disease concussions can lead to. It was a powerful film and an important evening, and Jetset was honored to have co-sponsored the event and been on hand in support of the cause.