A long-standing tradition that brings collectors and admirers of vintage modes of transport together.
Since its beginning, Vintage Weekend has grown to become one of the most highly anticipated weekends celebrated annually at Ocean Reef Club. Not only for those passionate about classic conveyances, but for all who appreciate history and tradition. You don't need to know much about cars, boats or planes to be thrilled by this annual tradition.
Over four days on the first weekend in December, Members as well as vintage aircraft, yachts and automobile aficionados gather at Ocean Reef to showcase their vintage modes of transport for viewing, tours and judging.
It all started more than 20 years ago when Vicki and Alan Goldstein brought the idea for Vintage Weekend to The Reef, marking the beginning of this popular event. After attending a classic yacht show in Southwest Harbor, Maine, Vicki pursued the idea of holding a similar event at Ocean Reef Club. In its first year, 1994, twenty yacht owners accepted her invitation and Vintage Weekend was born.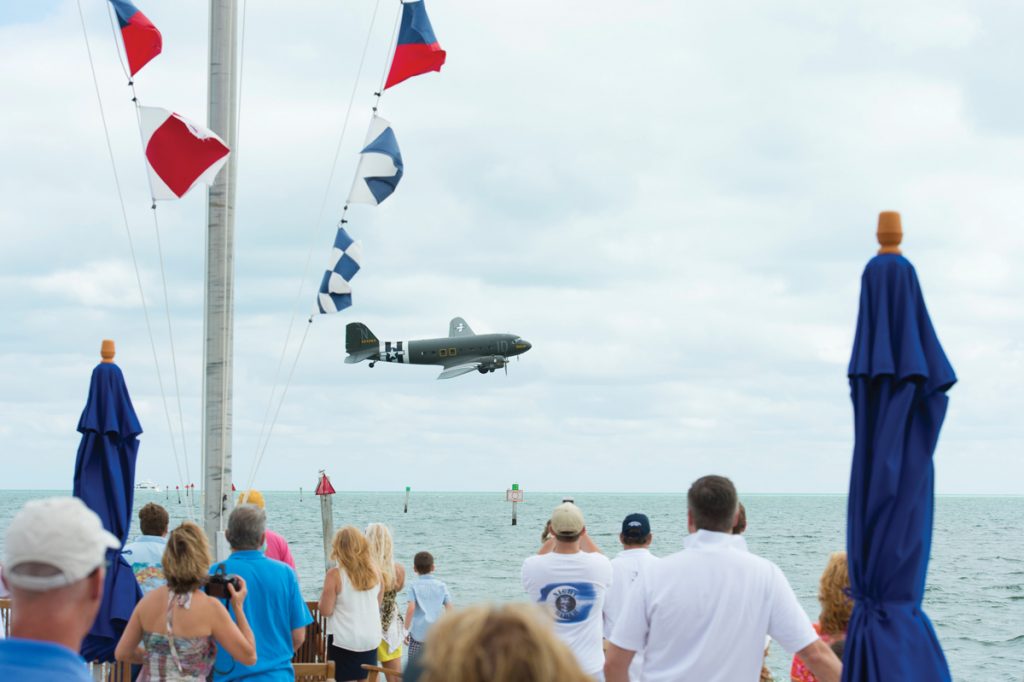 The following year, vintage automobiles were added with the help of a few slightly fanatical Members. Together they brought in classic cars, and the Concours d'Elegance was born bringing beautiful classic Jaguars and Cadillacs, among others, to the Club. Shortly thereafter aviation was included with the help of the Ocean Reef Airport Manager who recruited aviators, and the weekend's pièce de résistance added. Today, the aerobatic air show over Buccaneer Island attracts spectators from around the country who observe in sheer amazement.
Three dedicated Club Members make up "The Committee", and for the past twenty years have brought Vintage Weekend to where it is today. What started with vintage yachts has grown into a four-day sold-out celebration complete with social gatherings and costume attire, and this year, nearly 100 antique and classic automobiles, yachts and aircraft.
Whether by land, sea or air, each conveyance has a particular charm and a very unique history. In any given year, more than 50 vintage and classic cars, 30 airplanes and a dozen wooden boats and yachts converge at The Reef for an event unique in the world of Collecting. It's the only show anywhere where you can see all three categories in close proximity.
In addition to all the fun, highly-coveted awards that recognize the dedication Members have to their individual hobby are presented each year.
By Land
For people who are passionate about fine automobiles, the event attracts winners from the world's most prestigious car shows. Most impressive on the Ocean Reef Concours was the 1995 Jaguar D-Type Open Racer, awarded with Best of Show. Other notables included Best Ferrari winner, 1995 Ferrari Alloy Body 250 GT, and the Judge's Choice, 1992 Bentley 4 ½ Liter Touring.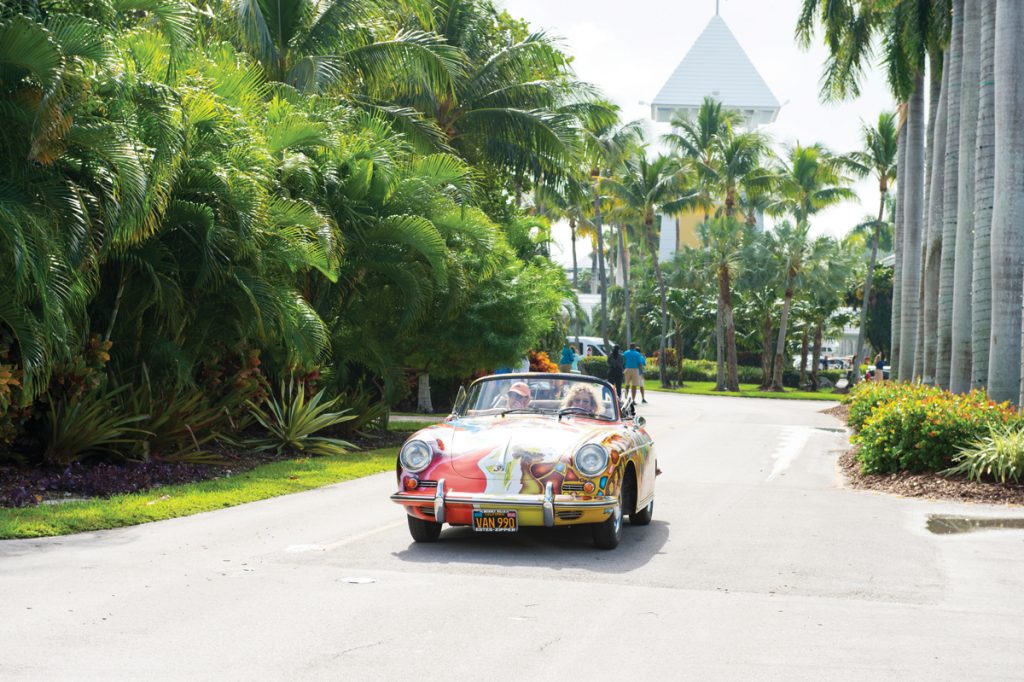 At the Marina
The yachts are always spectacular, measured in popularity by the number of shoes sitting dockside throughout the day. People's Choice this year was the "Nymph," a 1913 75' Mathew. The Trumpy Award was granted to "Rhyno," a 1958 54' Rybovich, and the Nostalgia Award to the "Flying Lady," a 1937 57' Mathis Yacht.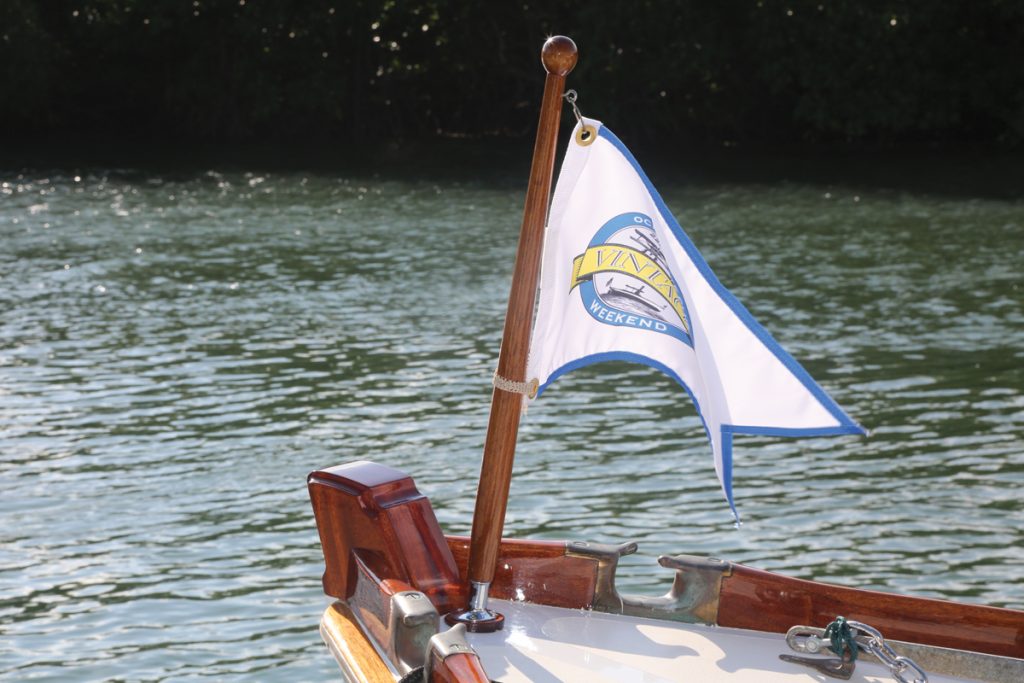 At the Airport
For aviation enthusiasts, there is always an impressive collection of meticulously restored, working aircraft to round out the selection of exhibits. This year's stand out and Best of Show, a 1942 C-47 Placid Lassie. Spectator's Choice was a 1950 NA T-6G, and Most Unusual was the Emigh Trojan.
The owners of these eye-catching creations are among the hundreds of guests and Members who make Vintage Weekend such a lively affair.
The weekend is also filled with social gatherings and themed events. While some of the weekend's gatherings are only open to registered Vintage Weekend participants, many are available to all Members. The weekend kicks off Friday with a road rally that motors around The Reef and beyond, ending with lunch at that vintage roadside attraction, Alabama Jack's. The afternoon has the Water Shuttle Marina Tours and a cocktail reception.
Saturday is a daylong celebration of automobiles, yachts and aircrafts. Spectators fill the grandstand early to watch the Concours d'Elegance, a pageant of automotive history, as well as the Yacht Exhibit. Participating yachts welcome boat lovers to come aboard and take a sentimental voyage without leaving the dock. That afternoon everyone is invited to admire the vintage planes during the Aerobatic Air Show & Luncheon at Buccaneer Island.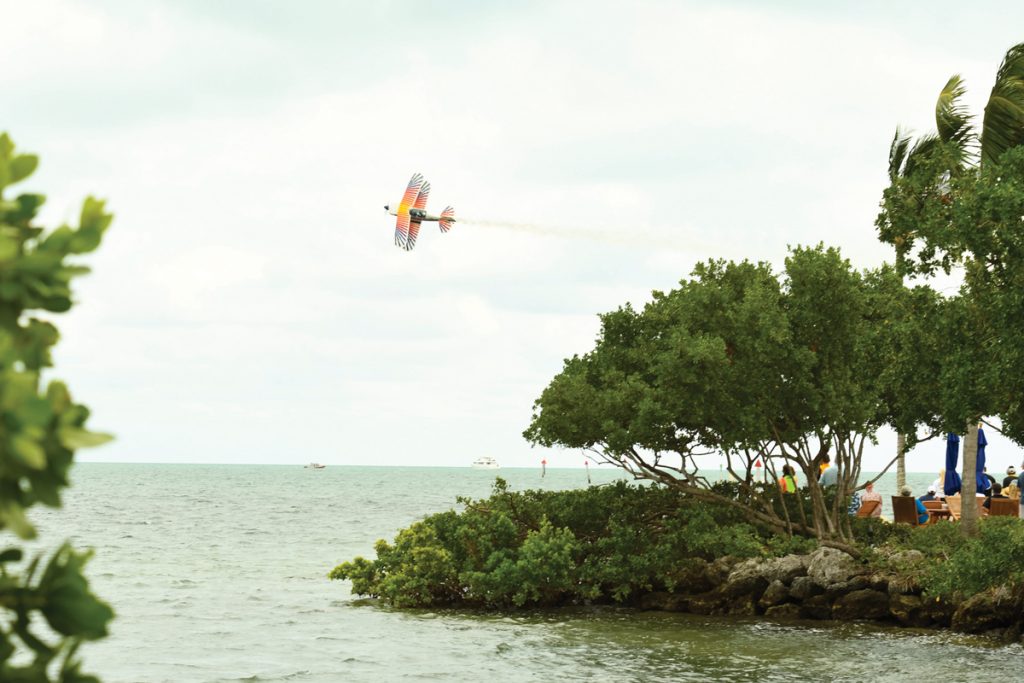 Saturday night, a festive dinner dance with live music takes place at Town Hall. Sunday morning show winners are honored at an awards breakfast, followed by a farewell fly-out.
And that's what is so special and unique about Vintage Weekend at Ocean Reef Club.  It's a few days, worked toward for decades, in which Members, neighbors, friends and guests, come together to share in the pure joy of seeing it all come together and, have a lot of fun. Vintage Weekend is not only one-of-a-kind, but it's also one of the best ways to experience the Unique Way of Life that is Ocean Reef Club.
Interested in learning more about the simple pleasures of this unique club? There are only two ways to experience Ocean Reef Club – as a guest of a member or through the pages of Living magazine. Go to OceanReefClubMagazine.com to request your free copy.