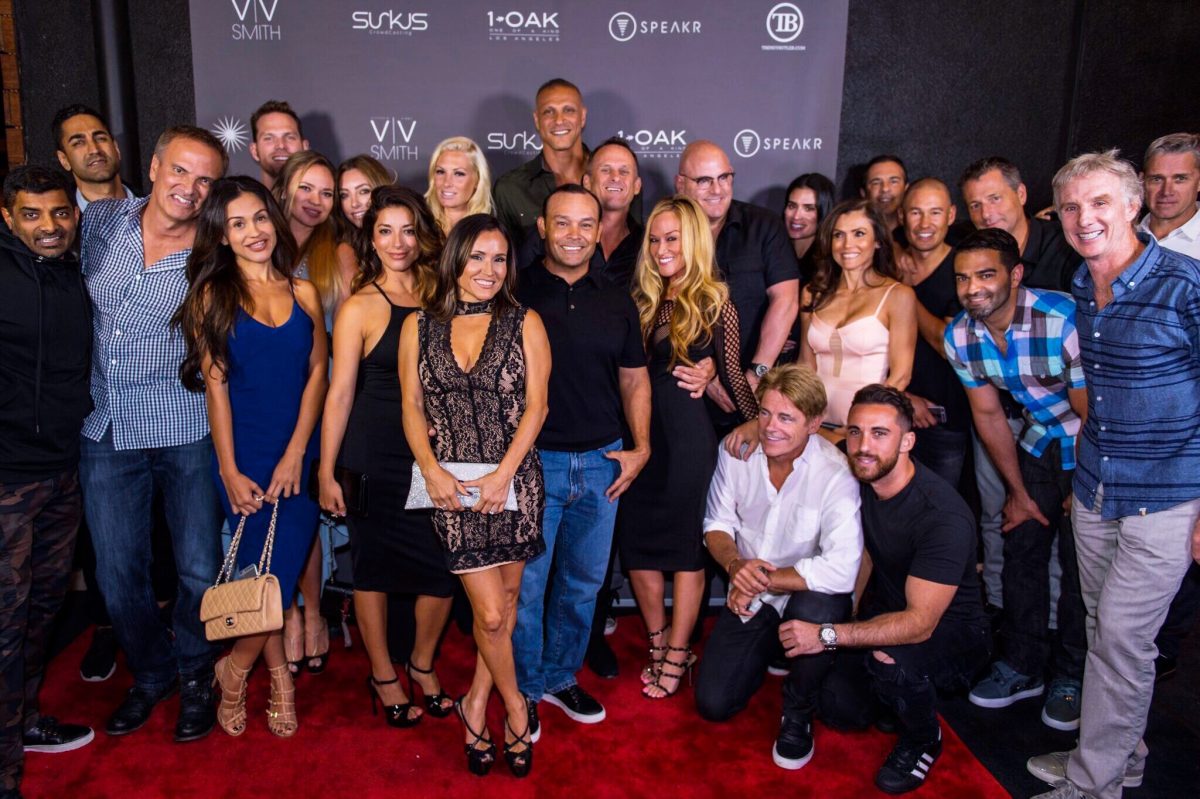 Orphaned Starfish Foundation will hold its much anticipated annual fundraising event, inviting guests to "Party For A Purpose" on Wednesday, May 3rd from 10 PM to 2 AM hosted by 1OAK Los Angeles on Sunset.
Orphaned Starfish is dedicated to working with orphans, victims of abuse and at-risk youth. OSF's mission is to foster lasting change in the lives of the children it serves by giving them the opportunity to develop vocational skills through computer technology and gain employment that will enable them to overcome the cycle of poverty and abuse.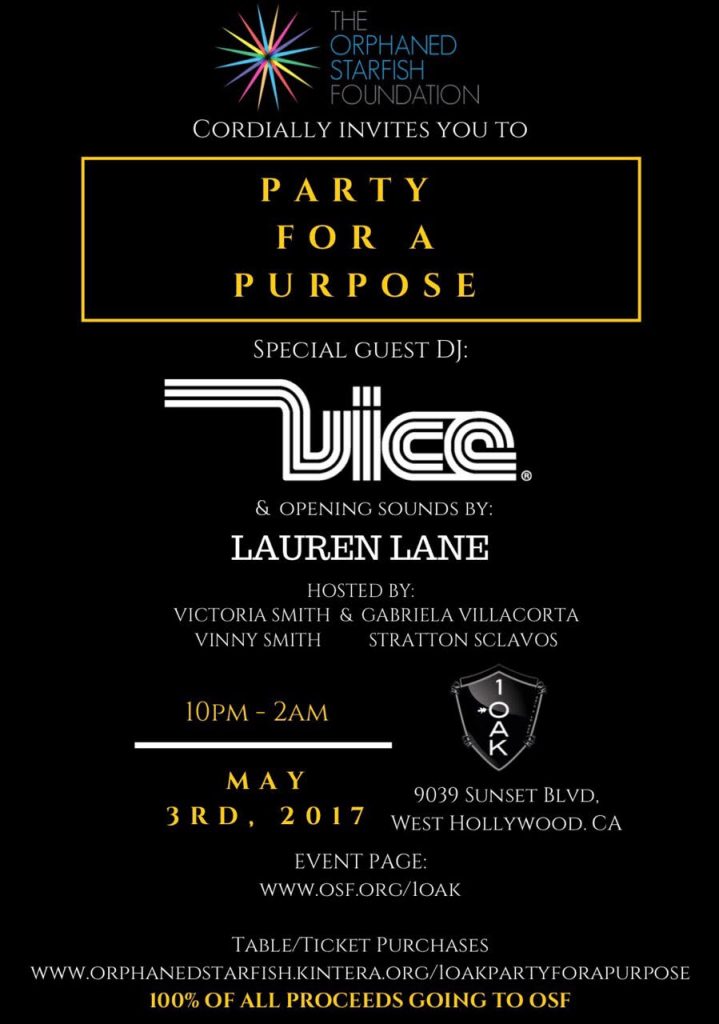 The second annual Los Angeles event "OSF Night at 1OAK" will not be a typical charity gala. Instead, guests can enjoy an elite jet setting experience that one might have at Hakkasan in Las Vegas or Pacha in Ibiza.  Guests can dance the night away with world famous artists, DJ Vice  and international DJ Lauren Lane, who will perform at the private, red carpet event. Special VIP tables and bottle service are also available.
Victoria and Vinny Smith, founders of philanthropic organization "Teach a Man to Fish Foundation" will co-host the event with philanthropist Gabriela Villacorta and Stratton Sclavos, founding partner of Vision Venture Partners and the new Vision Global Foundation.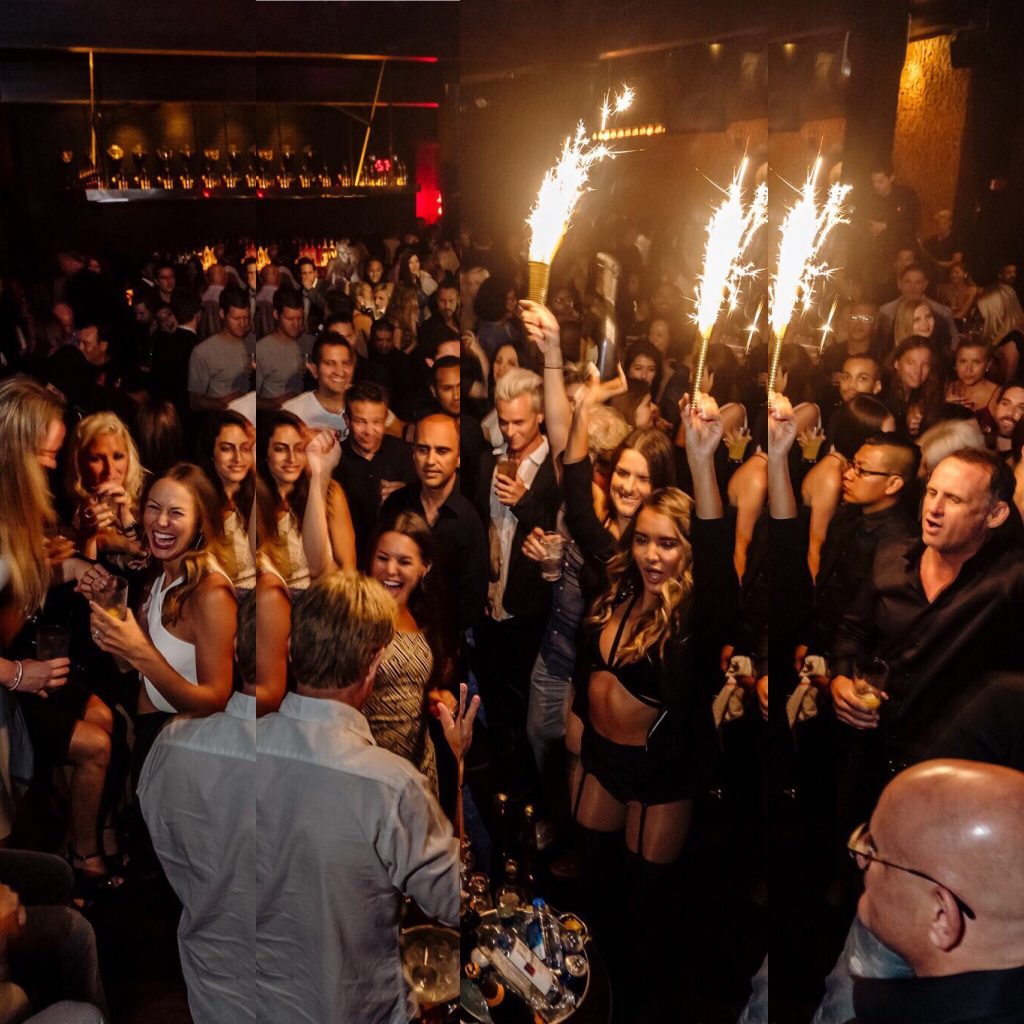 "OSF's special fundraising gala events in New York are always a highlight among our supporters," comments Victoria Smith. "With our second event in LA, we hope to place the spotlight on this very important cause, while giving our guests an exclusive luxury lifestyle experience at one of the hottest venues on the Sunset Strip."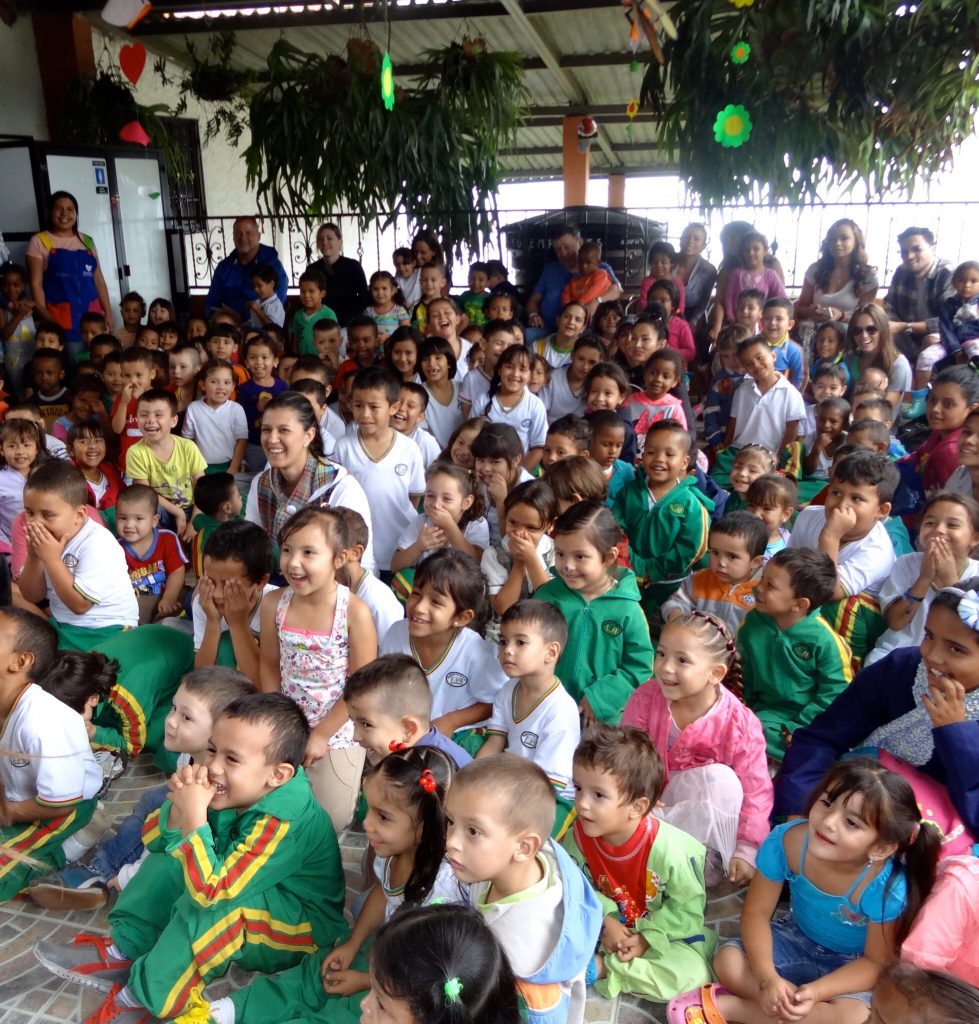 "The year we have raised the bar for our fundraising goals," add Sclavos. "In its inaugural year, $200,000 was raised. In 2017, we hope to double this figure to over $400,000, with one hundred percent of the evening's proceeds benefitting OSF. I'm pleased to share that Vision Global Foundation has made OSF its charter charitable organization and has pledged $100,000 to the event."
Sponsors include Vision Venture Partners and its founding partners Stratton Sclavos, Amit Razaida, Rick Fox and Jace Hall and 1OAK, Toba Capital founder Vinny Smith, Victoria Smith, Trendy Butler, Sports1 Marketing, and Surkas.
OSF events in New York and Los Angeles attract some of the country's top business leaders, celebrities and sports stars, including Susan Lucci, Judy Reyes, Julia Stiles, Malik Yoba, Sasha Cohen, Jon Batiste, Mariano Rivera, Troy Polamalu, and Nastia Liukin.
At this year's LA event, Rick Fox, NFL's Tony Gonzales, Shaun Phillips and Michael Montgomery, former NY Yankee Jim Leyritz, Anthony Michael Hall, Stacy Kiebler, Odette Annabel, Dave Annabel, Lauri and George Peterson of Real Housewives OC, and many others are expected.
Tickets available for purchase here.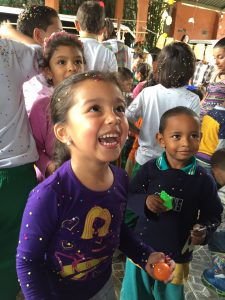 Andrew Stein founded the Orphaned Starfish Foundation in 2001 after visiting orphanages in Latin America and performing magic tricks for the children.  He began OSF with the goal to help orphans, victims of abuse, victims of trafficking, and at-risk children worldwide escape their cycles of poverty and abuse through education and job training. Since then, he married his charity partner and professional singer, Dilia Stein who sings to the children and they both travel many months to visit every program during the year.  From humble beginnings building a small computer vocational training center in an orphanage in Santiago, Chile, they have built OSF to now serve over 10,000 children in 50 programs in 25 countries: USA, Argentina, Mexico, Costa Rica, Panama, Peru, Honduras, Bolivia, Chile, Brazil, Nicaragua, Dominican Republic, Guatemala, Ecuador, Haiti, Colombia, Ethiopia, Puerto Rico, El Salvador, Uruguay, Philippines, Kenya, Jamaica, American Samoa & Nepal. He has developed local partners in each of these countries, including Save the Children, Rotary Club, and USAID.
"Our goal is to make sure that all the children we serve will have all the tools they need to be successful for their lives and to serve as many children around the world as possible.  I am deeply grateful to our co-chairs, our sponsors and our supporters in Southern California for helping to make 10,000 plus children's dreams a reality," says founder Andy Stein.