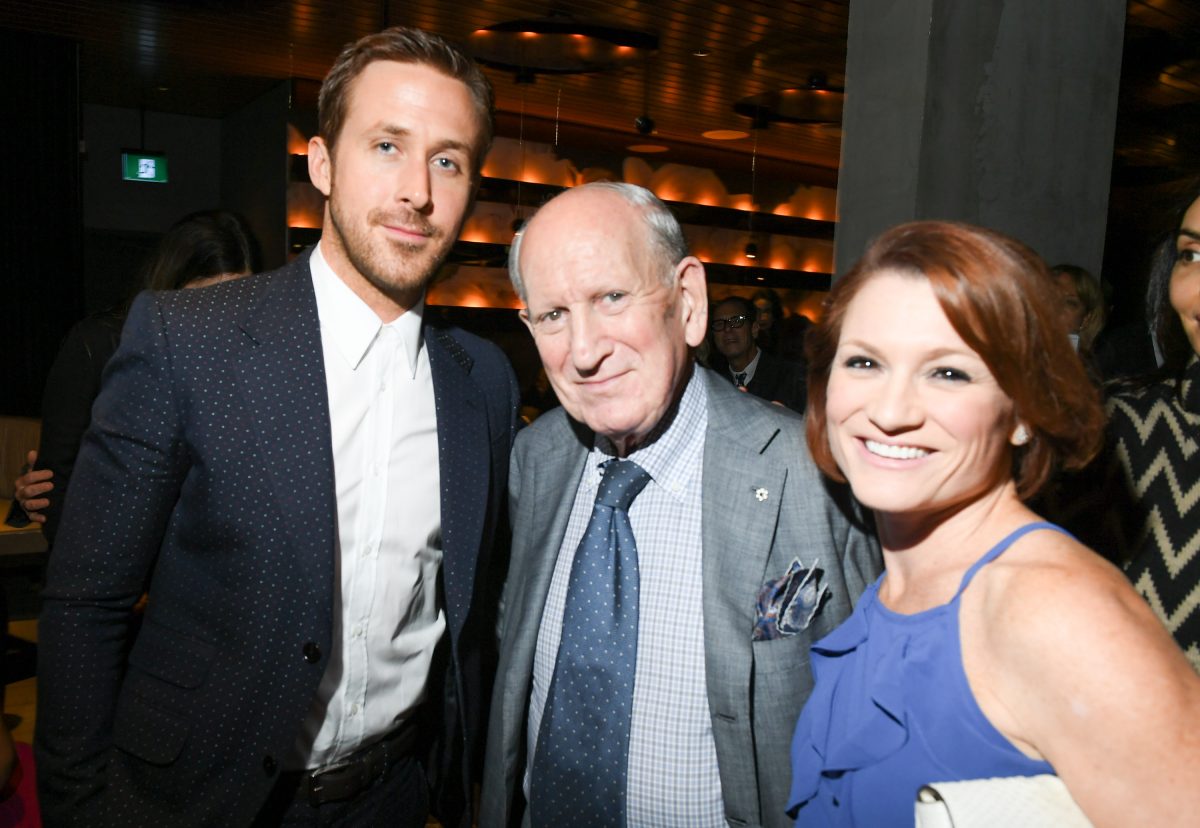 Ryan, Ryan, Ryan. Sure, the Toronto International Film Festival is boasting a boatload of boldface in town, but the loveable face every festival goer wants to see is Ryan Gosling. The HUGO BOSS hosted La La Land post-premiere bash was clearly the hottest party invite earlier this week, as Gosling fueled more high-pitched screams of fan devotion than Armie Hammer and Miles Teller combined. The stud arrived at the fest direct from Budapest, where he's been shooting the Blade Runner remake. Far from the maddening crowd, the cast really let loose once safely at Lavelle, Toronto's much buzzed new rooftop hideaway.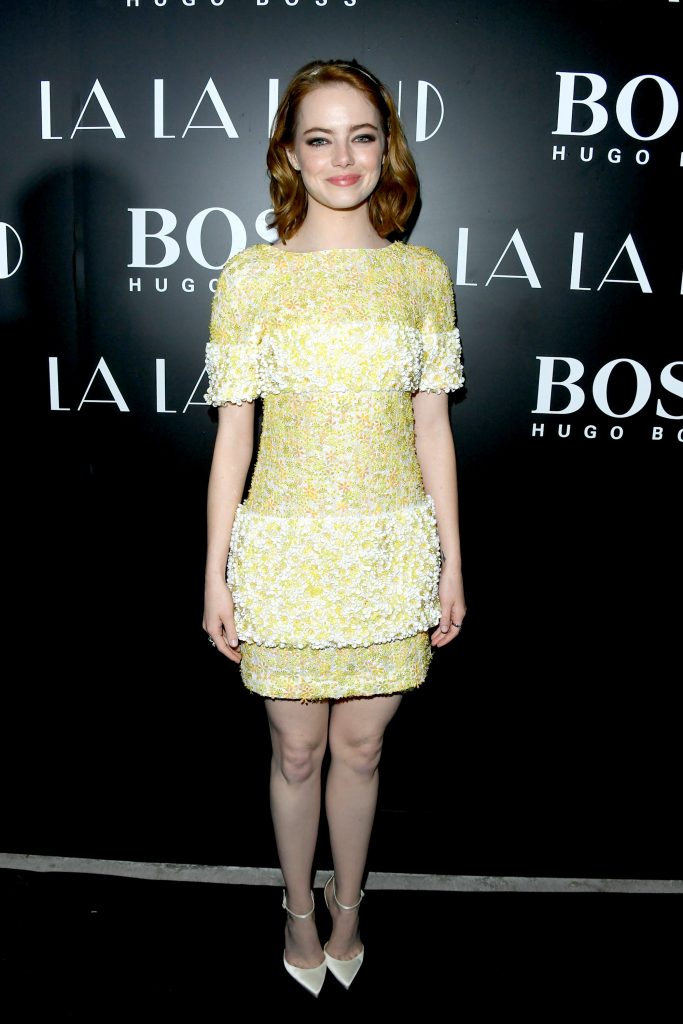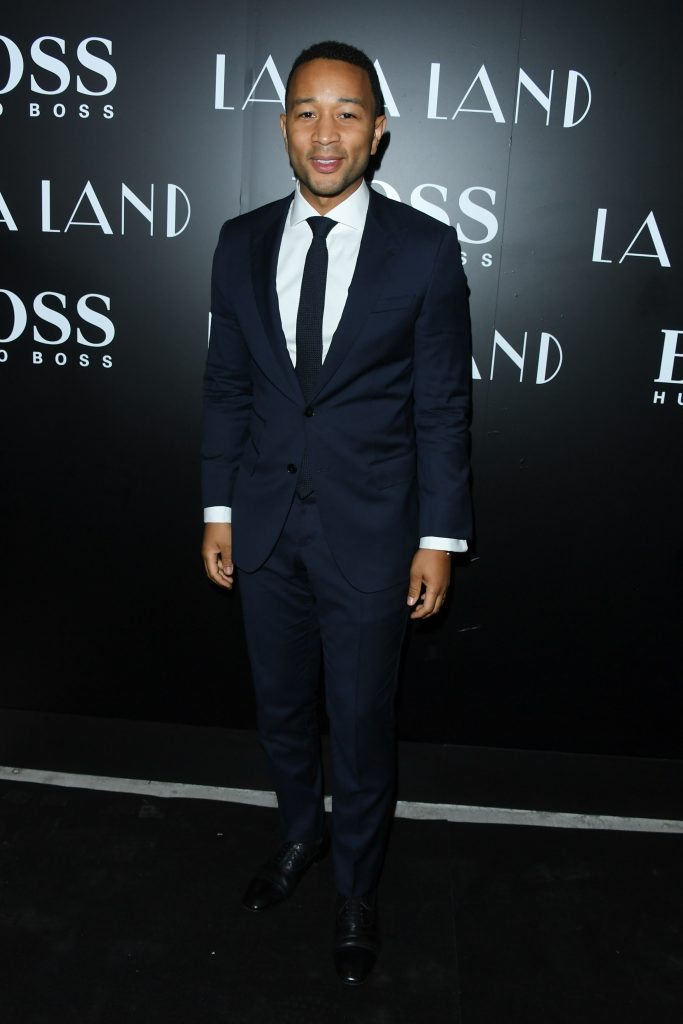 Are Ryan Gosling and Emma Stone this generation's Spencer Tracy & Katharine Hepburn? It's certainly looking that way as the frequent costars took to the red carpet like a vintage pair of Tinseltown pros, for the Monday premiere of upcoming musical La La Land. Stone, 27, clearly takes her role as a festival ingenue seriously, in a buttercream Chanel shift dress resplendently covered with a delicate daisy appliqué, while her leading man, 35, wore a dark navy suit.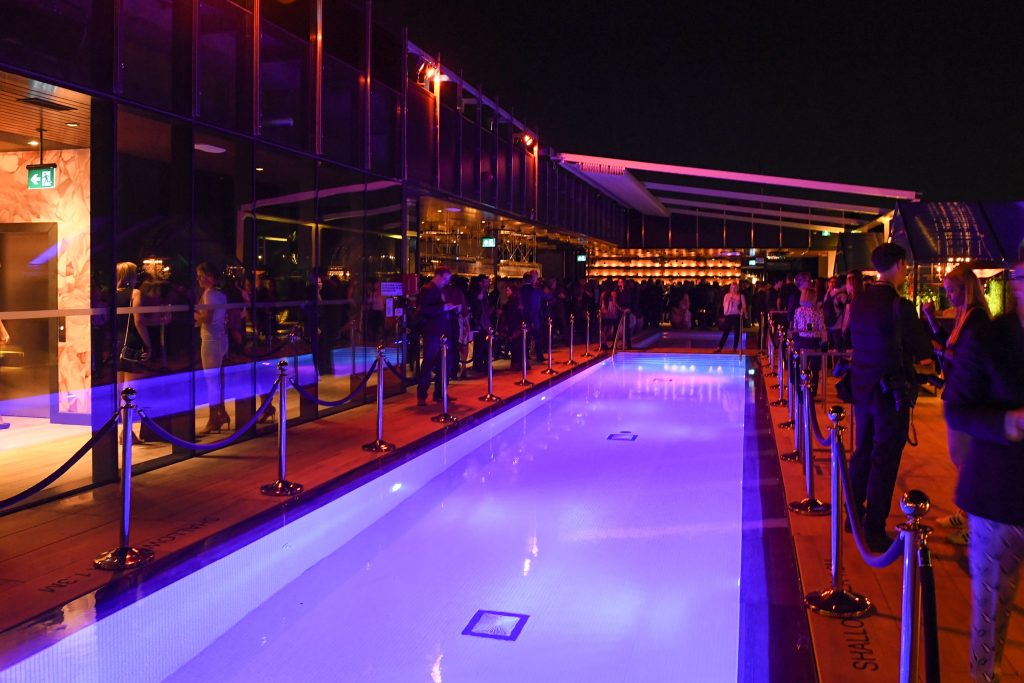 In La La Land – the duo's third big screen outing – Gosling plays a frustrated jazz musician named Sebastian who falls for aspiring actress Mia (Stone), two dreamers in Los Angeles trying to make it big. Third time's a charm? The plucky, melodious romp is earning praise for its stars: Stone won the prestigious Volpi Cup for best actress at the 73rd Venice Film Festival for her turn as Mia.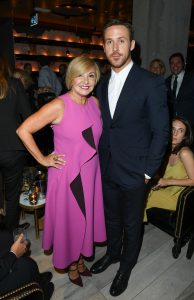 Inside the sprawling lavish affair, Ryan opted for cocktails served neat while Emma sipped several flutes of Piper-Heidsieck over nearly two hours. Kicking back in a private booth, Gosling and his team nibbled on fresh lobster brioche and mini croque monsieur from Executive Chef Romain Avril. Jeffry Roick of McNabb/Roick Events truly smashed it out of the park on this one; this was by far the most ravishing party at this year's festival.
Flaunting the friskiest cat eye since the Cheshire Cat, Emma made eye contact with her supporters as they trickled into the venue, inviting them to take a seat on one of two sofas dedicated to her personal guests. In high spirits after the standing ovation, Stone pulled so many charismatic, enigmatic, comedic faces at the party. Watching her enthusiasm unravel was like watching her Birdman reel on a high speed Boomerang loop. Now that's what we call a party favor – a masterclass on making faces from this Oscar season's clear front runner.
Stone continued to work those facial muscles while meeting Ryan's nearest and dearest. As the actor originally hails from a suburb of Toronto, he was surrounded by a menagerie of older women, his mom and sister flanked by various aunts and godmothers out to celebrate his latest coup.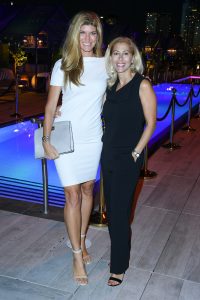 Later on Stone engaged in intense conversation with a mystery man, gesticulating wildly with her hands, like a conductor in the throes of Chopin. The pair were locked in a conspiratorial huddle for nearly half an hour, oblivious to onlookers. Stone's body language vibe veered from one part first date jitters, to two parts college interview poise. A hedonistic cocktail to be sure.
Before she left the party, she devoted considerable time to embrace Chris Lowell, her co-star on The Help. She wrapped her arms so tightly around him, he turned scarlet from the pressure. Leaning in close, Stone closed her eyes and whispered into his ear solemnly. After tearing up a wee bit, she then tousled his blonde hair playfully and let him go. Her affection for Lowell must run deep; she has supported his many projects in the past, even turning up at his cast party the night before for Katie Says Goodbye at Storys.
John Legend rocked up to the rooftop in a complete BOSS Made to Measure look, winning appreciative glances from every female party goer with a pulse. Lavelle sent over additional magnums of Piper-Heidsieck to satiate the Grammy winner's swelling entourage. Legend plays the bandleader who mentors Gosling's character in La La Land, his biggest acting role to date. Other notable party guests: La La Land supporting actors Callie Hernandez, Jessica Rothe and Rosemarie DeWitt, musician Dave Matthews and actor Max Minghella.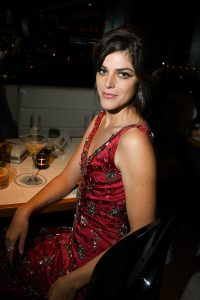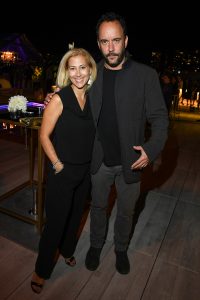 Legend always cuts loose at TIFF and this year proved no exception. He is a fan of Bask-It-Style, a tradition started by Jessica Glover, GLO Communications that sends cool new lifestyle concepts directly to celebs. This is a twist on traditional lounges, giving busy stars one less thing to worry about while in town promoting their films. This year's sponsors cover it all from beauty to fashion and from books to technology. We can imagine he rocked out with new shoes from Mila's Fine Footwear, handmade sterling silver cufflinks from Studio1098 and skincare from local cult favorite Mèreadesso. Aside from Legend, Bask-It-Style has sent bags to Matt Damon, Jennifer Garner, Julianne Moore, Naomi Watts, Colin Farrell, Sir Elton John.