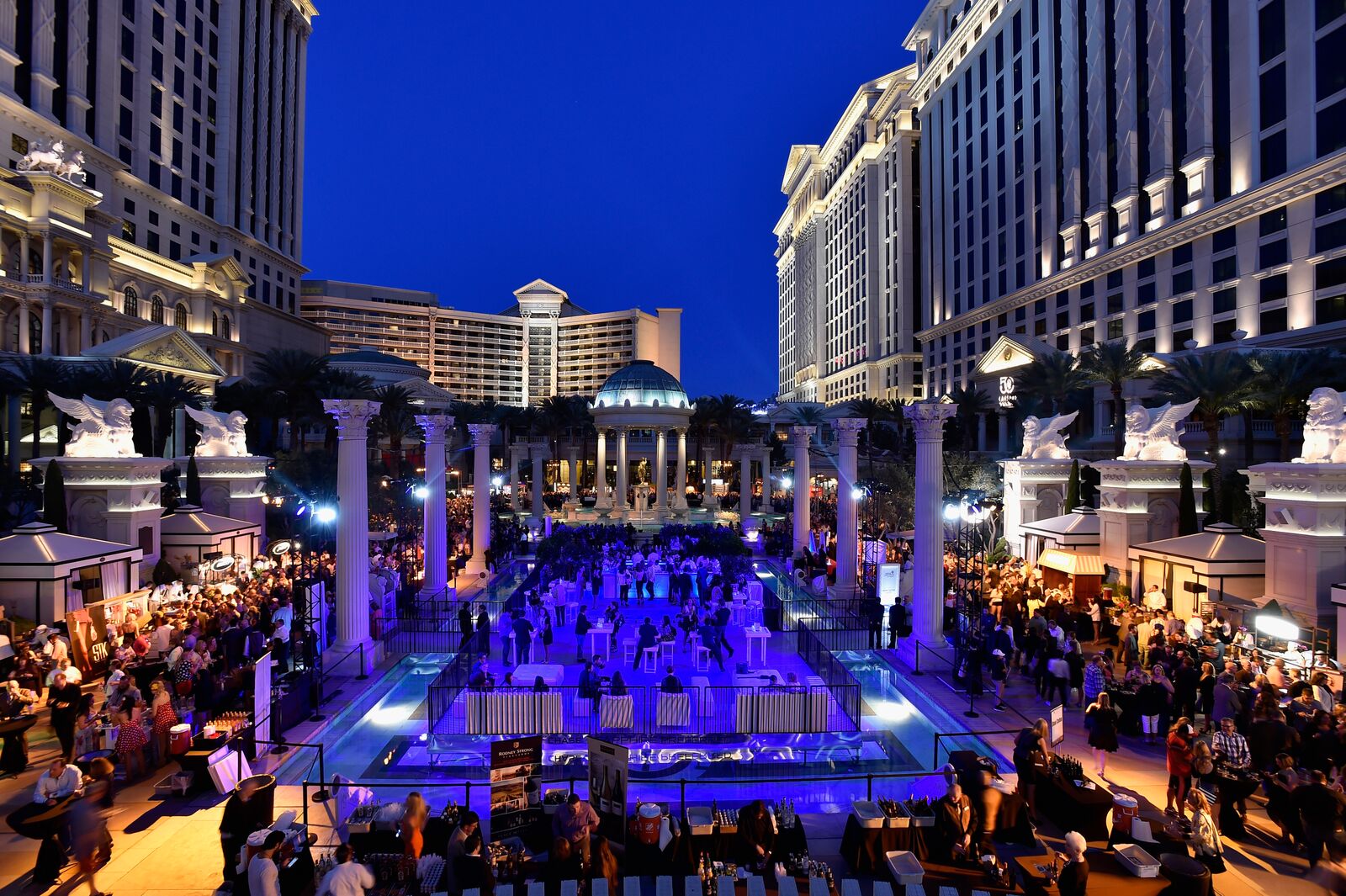 Vegas is renowned for many things — some admittedly less wholesome than others — but always at the top of the list are its conventions and its cuisine. (As for the latter, the sheer amount of tourism revenue in the city has resulted in a massive influx of celebrity chefs and grand restaurant openings over the last decade.) For these reasons, one expects a culinary convention in the City of Sin to be a lavish spectacle, and Vegas Uncork'd by Bon Appétit certainly lives up to its expectations. For the past decade, the extravaganza has earned its distinction for not only assembling the biggest names and the best food, but for planning many clever, unique events and being tremendously well organized overall.
For Uncork'd's 10th anniversary, thousands of fervent foodies joined many of the world's preeminent culinary minds — including Gordon Ramsay, Wolfgang Puck, Giada De Laurentiis, Emeril Lagasse, and Nobu Matsuhisa — for three unforgettable days and 24 epic events spanning four hotels: Caesars Palace, The Cromwell, The Venetian, and The Palazzo. This weekend is always a magical occasion for anyone who appreciates fine cuisine and fabled chefs, and Jetset was on hand this year to sample the incredible dishes and partake in this once-in-a-lifetime gastronomical gathering.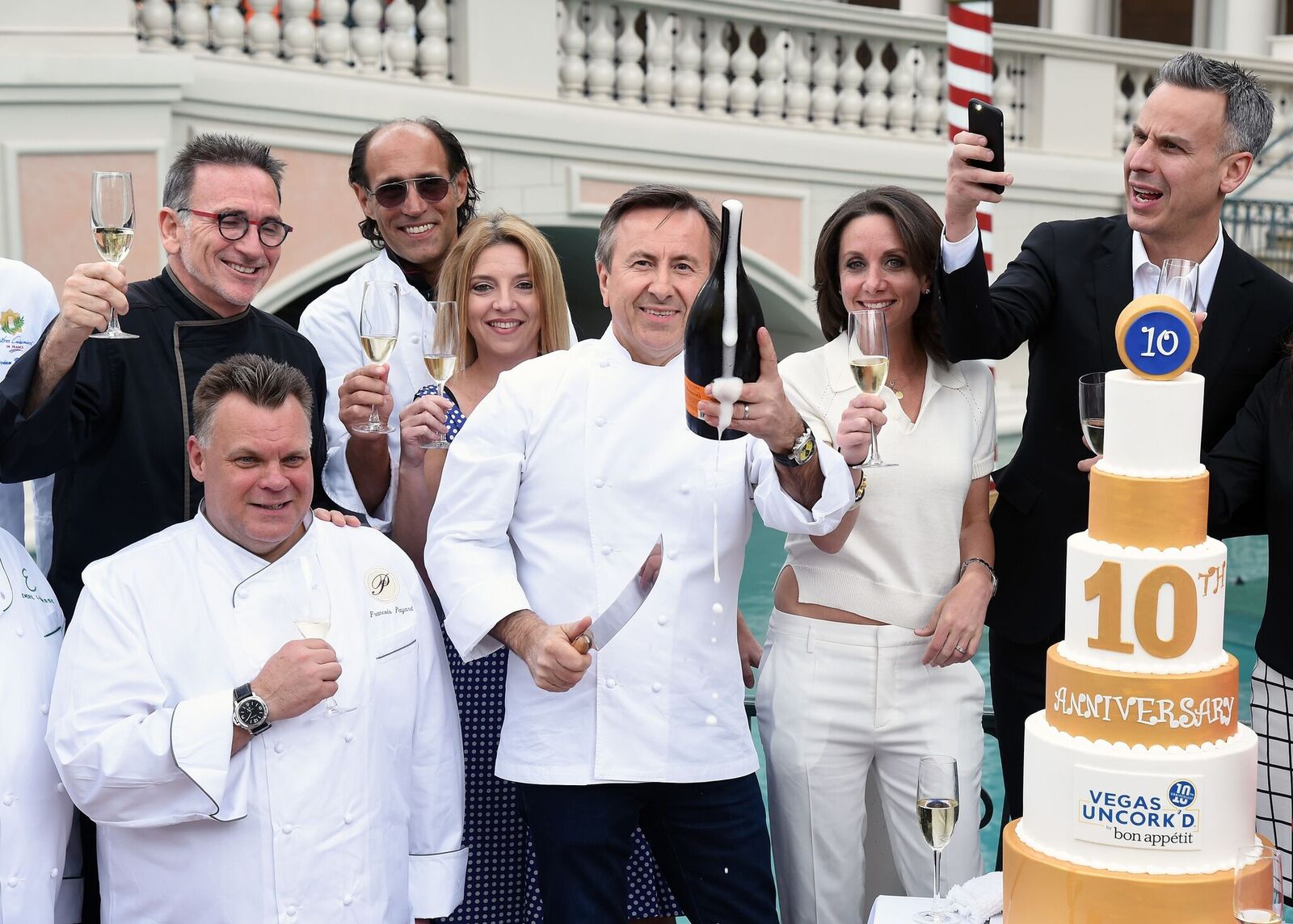 Things kicked triumphantly off Thursday night at The Venetian with the ceremonial "Saber Off." Flanked by fellow iconic chefs like Lagasse, Guy Savoy, and François Payard, Daniel Boulud proudly took a saber to a magnum of Mionetto prosecco in a unique attempt to "uncork" the sparkling wine and get the weekend underway. After that, the group was presented with a magnificent, six-tier "Vegas Uncork'd" cake custom-made by famed "Cake Boss" Buddy Valastro, and Boulud led his fellow chefs in a toast to commemorate the epic weekend before them.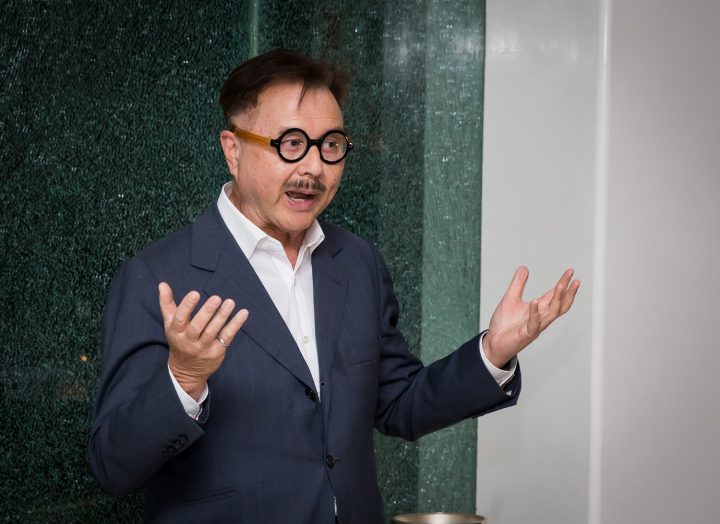 That night, a few lucky attendees gathered under the magnificent, 3,800-pound, 26-foot-diameter kinetic centerpiece sculpture at MR CHOW in Caesars for a truly special evening. "Master Series: Dinner and a Show with Mr. Chow" was billed as a "theatrical dining experience" where guests got to enjoy legendary chef Michael Chow's trademarkBeijing cuisine (like filet of sole Beijing duck, velvet chicken, noodle show, and glazed prawns and walnuts) and indulgences like the champagne and dessert trolleys. The evening was truly special for admirers of Chow's unparalleled culinary skills and his restrauants lavish original comforts.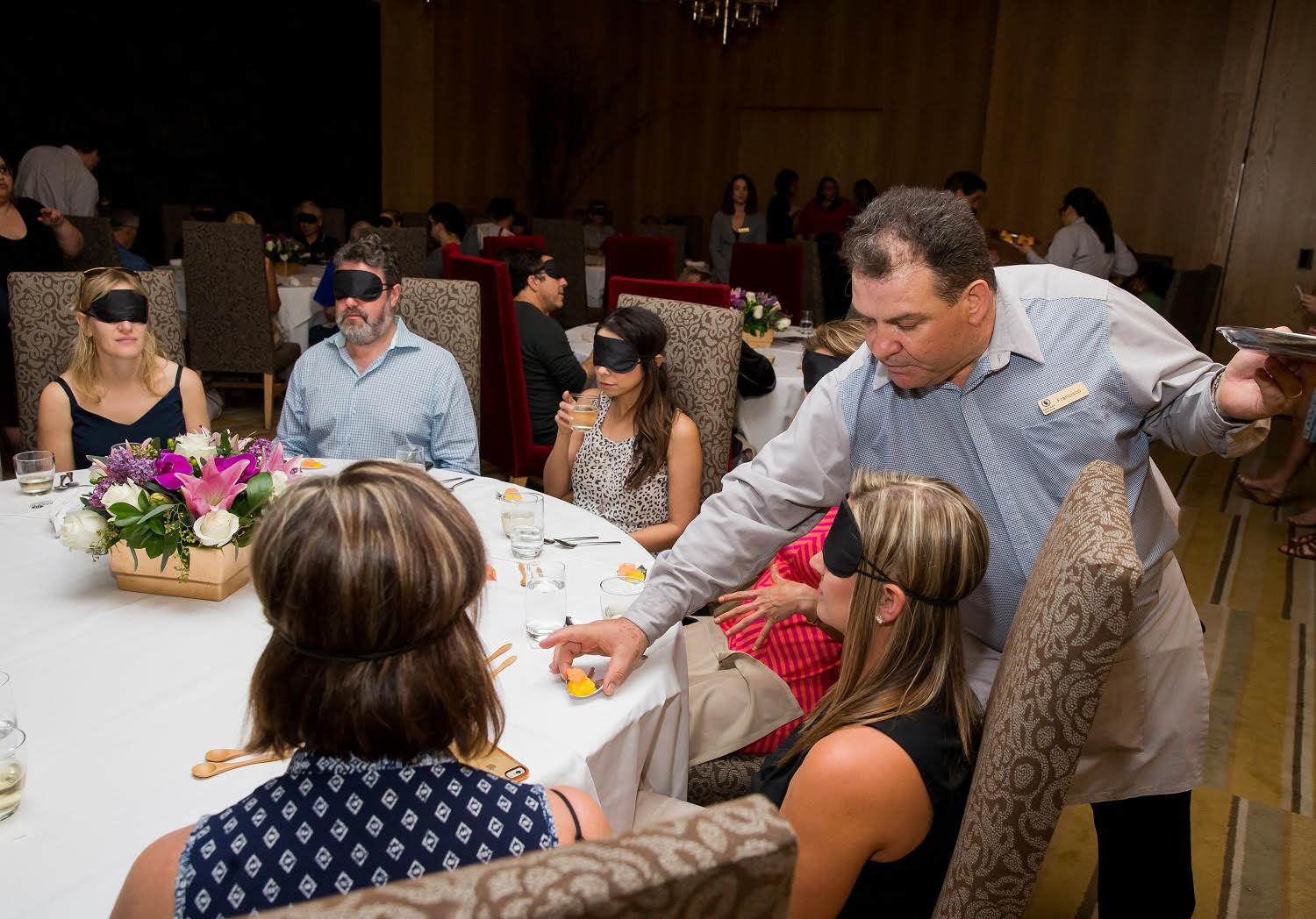 The next day marked another sensory experience, as brave guests in a back room at Caesars' award-winning Bacchanal Buffet (dubbed the number one buffet in Vegas by USA Today) were each blindfolded and presented with a brilliant, multi-course meal specifically designed to tantalize their tastebuds. Each dish was crafted with texture, taste, and aroma in mind, and each course had an elaborate theme like "Diamonds of the Sea," "Promiscuous Cultivated Lobes," or "Jewels of Earth." Once I settled into wearing the blindfold (with no cell phones or formalities to inhibit the dining experience), I found myself able to concentrate solely on the unbelievable array of tastes, textures, and exotic ingredients before me, and the result was a trulyone-of-a-kind culinary experience.
Friday also saw an event where master sushi chef and culinary guru Matsuhisa give a select few guests lessons on how to roll sushi the Nobu-way and sip sake like a pro. Meanwhile, over at db Brasserie inside The Venetian, Boulud prepared and served a seasonal lunch, at the first and only vegetarian Uncork'd event. And inside Caesars' Forum Shops, chef duo Mary Sue Milliken and Susan Feniger hosted an energetic and boozy cooking class at Border Grill entitled Lunchtime Learning and Libations.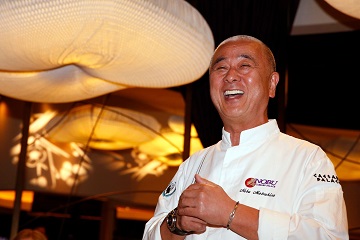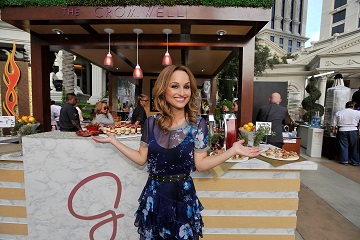 Later that night, Yardbird Southern Table & Bar at The Venetian played host to "Yardbird's Southern Hospitality: Beers, Bourbons and Bites," a relaxed, causal celebrationthat was a nice precursor to the evening's main event. Many culinary authorities have crowned the Miami transplant as the best Southern cuisine in America and the restaurant'smouth-watering specialties were on full display that night. Sweet and spicy infusedbourbons and local craft beers paired marvelously with Yardbird trademarks like BLT croquettes, suckling pig rillettes, deviled eggs, citrus crudo, mini chicken and waffles, and mouthwatering maple glazed bacon donuts.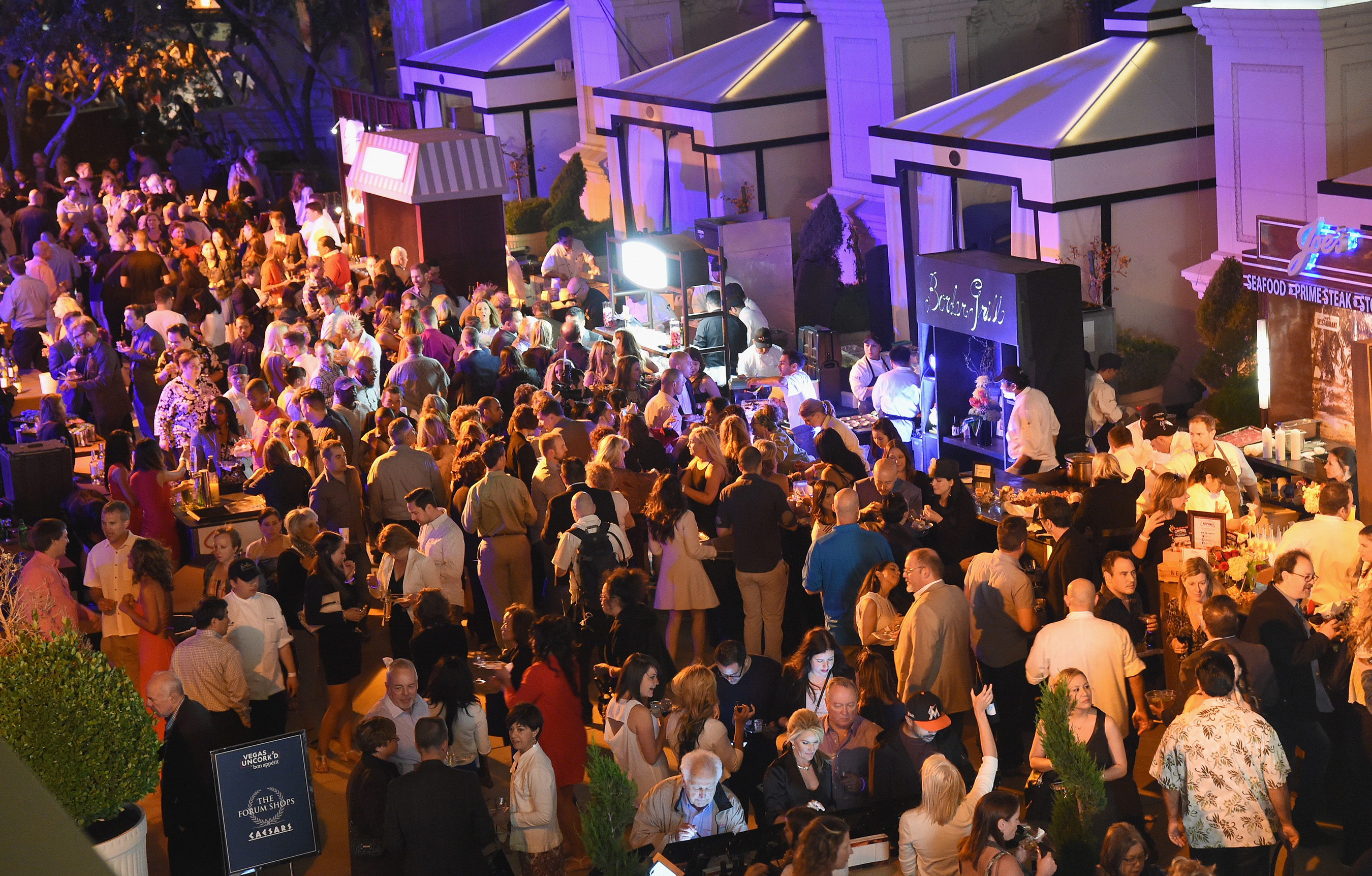 Friday's festivities culminated with the largest event of the weekend, the famed Grand Tasting. Over 2,000 attendees walked the red carpet at Caesars' colossal Garden of the Gods Pool Oasis where signature dishes and drinks from over 50 world-renowned chefs and mixologists were available for all to enjoy. Guests were free to stroll the lavishly-decorated outdoor area and sample the signature tables from some of the biggest restaurants and chefs on the planet. Many tables featured celebrity chefs personally serving up their trademark dishes and chatting with guests. One could leisurely grab some chicken piccata from Giada De Laurentiis and then walk over to pose for a selfie with the surprisingly affable Gordon Ramsay. It's precisely this level of access that when coupled with the staggering amount of gourmet cuisine on hand — traversing the entire garden in an attempt to sample everything required rapacious fortitude — makes the Grand Tasting such an unparalleled celebration.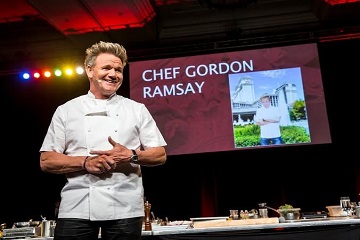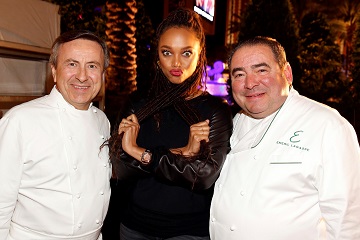 The next day featured another busy itinerary of specialized culinary experiences. Considered by many the greatest pastry chef on the planet, François Payard held an event where he gave hands-on lessons in the esoteric intricacies of his craft. A small group of lucky individuals attended the intimate behind-the-scenes master class at Payard Pâtisserie & Bistro at Caesars where they learned how to create delicate and delicious French pastries from the guru himself. They sipped champagne and sampled fresh creations right out of the oven as Payard spilled his personal secrets in craftingdelicacies like his trademark chocolate macaroons, biscotti, and flourless cookies.
Perhaps the most note-worthy event of Saturday also occurred at Caesars, as in celebration of their 50th anniversary, the iconic hotel held a truly epic culinary throw-down. "Chefs of the Gods" assembled three culinary titans on-stage — Ramsay, Payard, and Guy Savoy — to interact with the audience and demonstrate how to bring their signature dishes to life. I had the pleasure of being front-row as Ramsay playfully berated the press table, called out fellow outspoken celebrity chef Bobby Flay, and cooked us his famed Beef Wellington. The Master Chef star was a true showman in every sense of the word, hogging the spotlight, delighting the crowd, and praising his peers while imparting his decade's-long knowledge. They only way to adequately describe the event is to say that felt like a culinary rock concert.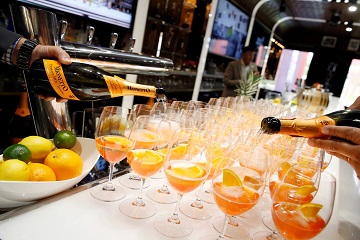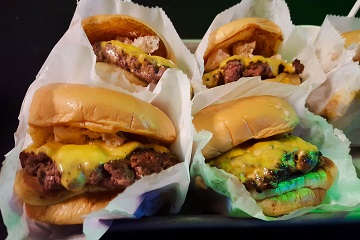 Other Saturday highlights included a brunch at De Laurentiis' signature lone eponymous restaurant at the Cromwell where supermodel Tyra Banks was among the attendees. "Cake Boss" Valastro also hosted a lavish brunch at his Buddy V's Ristorante at The Venetian. Ramsay was the center of attention once again at his Gordon Ramsay Pub and Grill during his for a "Beat the Heat" Master Series dinner where he made dishes for guests alongside past Hell's Kitchen contestants. And for the first time ever, Vegas Uncork'd hosted events off of the Strip, including a steak experience with beloved chef Michael Mina at the iconic Golden Steer throwback chophouse.
The incredible weekend came to a close with a far less formal and perhaps more lively party off-Strip. Hundreds gathered at Downtown Container Park to watch live music, sip delicious cocktails, and indulge in not-so-healthy comfort food from the likes of Shake Shack, Itsy Bitsy Ramen, The Perch, and Yardbird's new concept, Spring Chicken. The event, entitled "Ultimate Comforts and Classics," was an unpretentious and jubilant celebration of taste and the weekend that was. Guests could test their mixology skills by stepping behind the bar and learning how to craft their own Patrón cocktails, and anyone who wasn't already in a diabetic coma from the weekend's festivities was going crazy for the dishes on-hand, like a transcendent, limited edition pork rind-infused "crackle burger" from Shake Shack that had people lining up all night.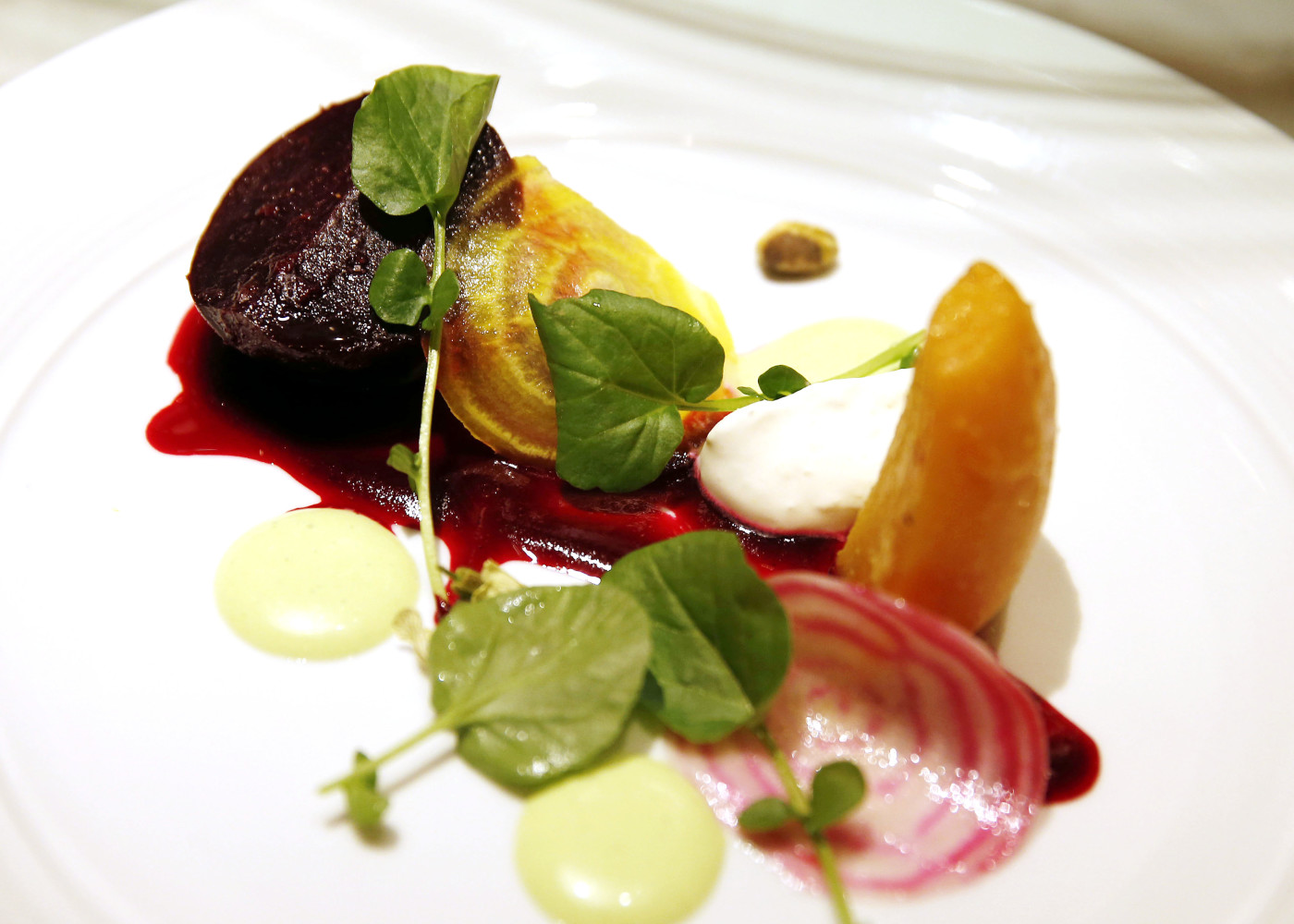 In summary, if you fancy yourself a lover of fine cuisine and have yet attend Vegas Uncork'd, you simply have no excuse. While almost every major city offers a "food and wine week" of some sort, there is something about this glitzy Vegas event that really sets it apart. The sheer number of unique culinary experiences, legendary celebrity chefs, and mouth-watering food on-hand make this luxurious affair truly a weekend to remember. My advice? Start making your reservations for 2017.
*Photos courtesy of Vegas Uncork'd by Bon Appétit presented by Chase Sapphire Preferred*