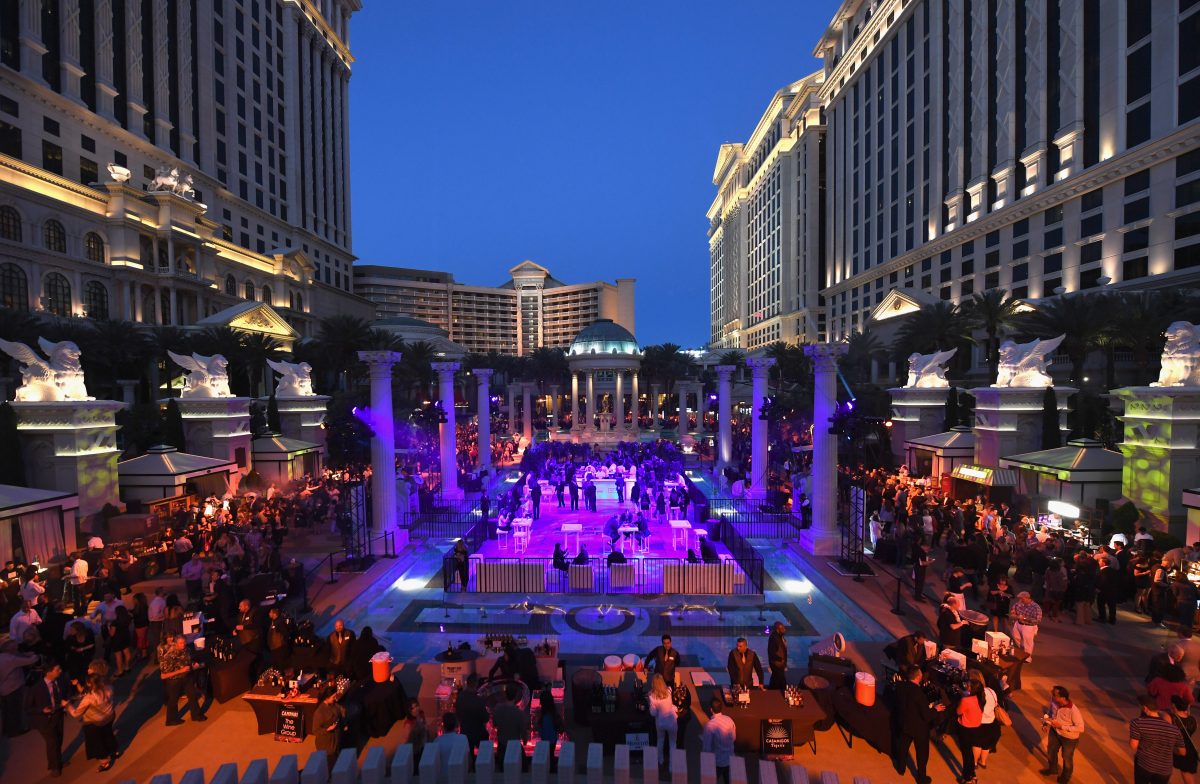 Vegas Uncork'd is one of those events that true gourmands eagerly highlight on their calendar at the start of each year. It is a truly monumental gathering of some of the biggest and brightest minds in the culinary world. It is also unabashedly Las Vegas: decadent, theatrical, and proudly over-the-top. In the past, I've likened it to a culinary rock festival, "Foodchella," if you will. (Nobu, Gordon Ramsay, Bobby Flay, José Andrés, Wolfgang Puck, Guy Savoy…the lineup this year was arguably better than Coachella's.) Uncork'd takes everything that people love about Vegas (the glitz, the glamour, the rationalized overindulgence), and applies it to three action-packed days of exquisitely tailored food and wine experiences.
Encompassing cuisine from a truly impressive number of Vegas' premier hotels (including Caesars Palace, The Venetian, The Cosmopolitan, and MGM Grand), and sponsored by the nation's preeminent culinary publication, Bon Appétit, Uncork'd 2017 assembled a diverse collection of over 30 unique culinary experiences that — when coupled with the epic annual Grand Tasting — rivaled any other culinary event one can think of. Yes, some may be more pretentious, but off of pure diversity, star-power, and the amount of incredible cuisine being served, nothing comes close. After attending this year, I can proudly report that they have outdone themselves once again with the scheduling. From a hands-on Spanish-inspired lunch with Andrés at Jaleo to a one-of-a-kind interactive "Master Series" dinner featuring Ramsay and some of the all-stars from his hit show Hell's Kitchen, every single event on the docket was an epic experience in and of itself.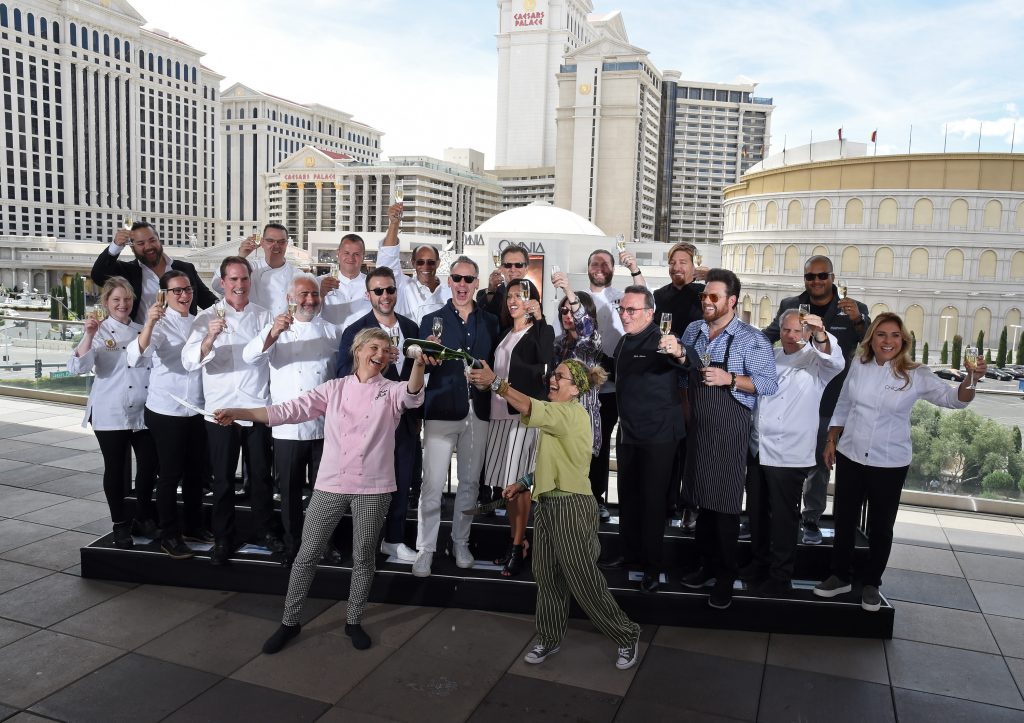 In fact, there were so many exceptional "bucket list" meal experiences at Uncork'd this year, that it became daunting planning an itinerary — how exactly does one choose between dinner with Nobu or Ramsay? — but one experiences that I could not stand to miss took place Thursday night. To celebrate the one-year anniversary of the first and only location of one of the premier upscale restaurant chains in the world, a small group of guests gathered in the private dining area of MR CHOW at Caesars for a Master Series event entitled "The Ultimate Throwback." Maximillian Chow, son of the titular Mr. Chow, acted as a guide, taking guests on a once-in-a-lifetime journey through all the cuisine in the restaurant's illustrious, 49-year history.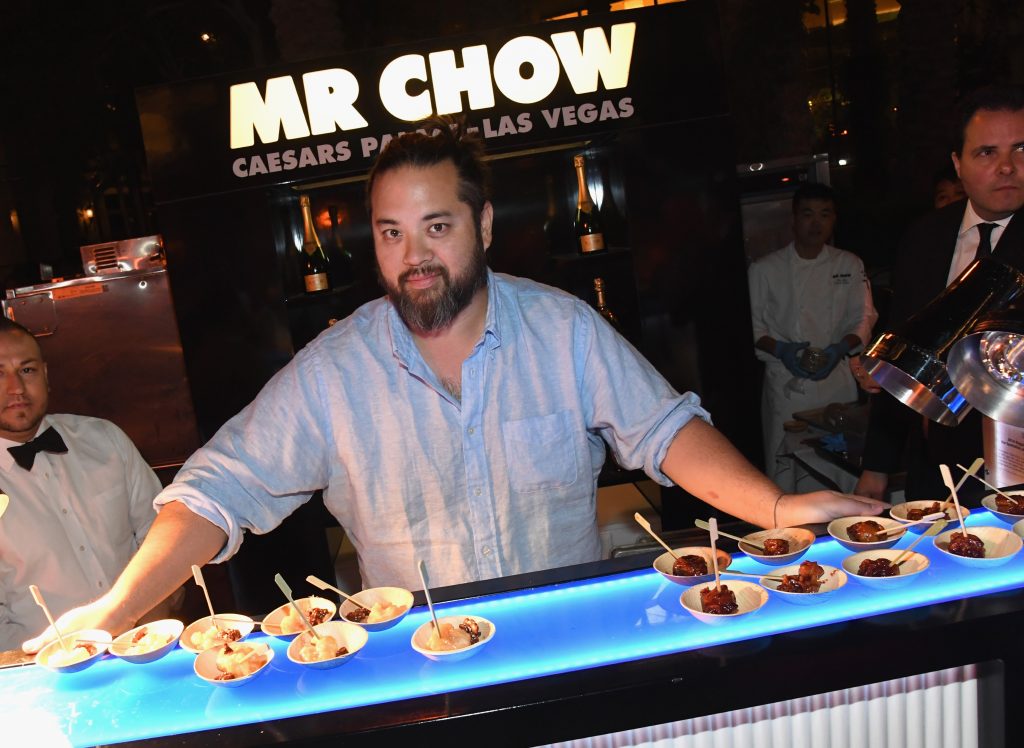 Some of the dishes featured were staples like the legendary Beijing duck and mandatory noodle medley that can be found at any of MR CHOW's eight locations across the globe. But many were rare treasures that were only served for a brief time years ago at the restaurant's flagship locations in London and Beverly Hills. The entire evening was a sumptuous and educational feast that was only magnified by the witty and introspective Chow's knowledge and passion for the social, flavor-forward restaurant concept his father began all those years ago. This is clearly a man who just loves food.
The same can certainly be said about the great Wolfgang Puck. On Friday afternoon, a special lunch was held to celebrate the historic occasion of the 25th anniversary of Spago at the Forum Shops at Caesars. The restaurant is responsible for igniting the fine dining explosion in Vegas, so it was only fitting that honoring it was an integral part of Uncork'd this year. Puck was scheduled to attend but unfortunately was forced to drop out at the last minute due to an emergency. Nevertheless, his presence was certainly felt as Bon Appétit Deputy Editor Andrew Knowlton lead guests through a tremendous selection of innovative and meticulously prepared courses that embodied everything that has made Spago such a wonderful experience for so many over the years.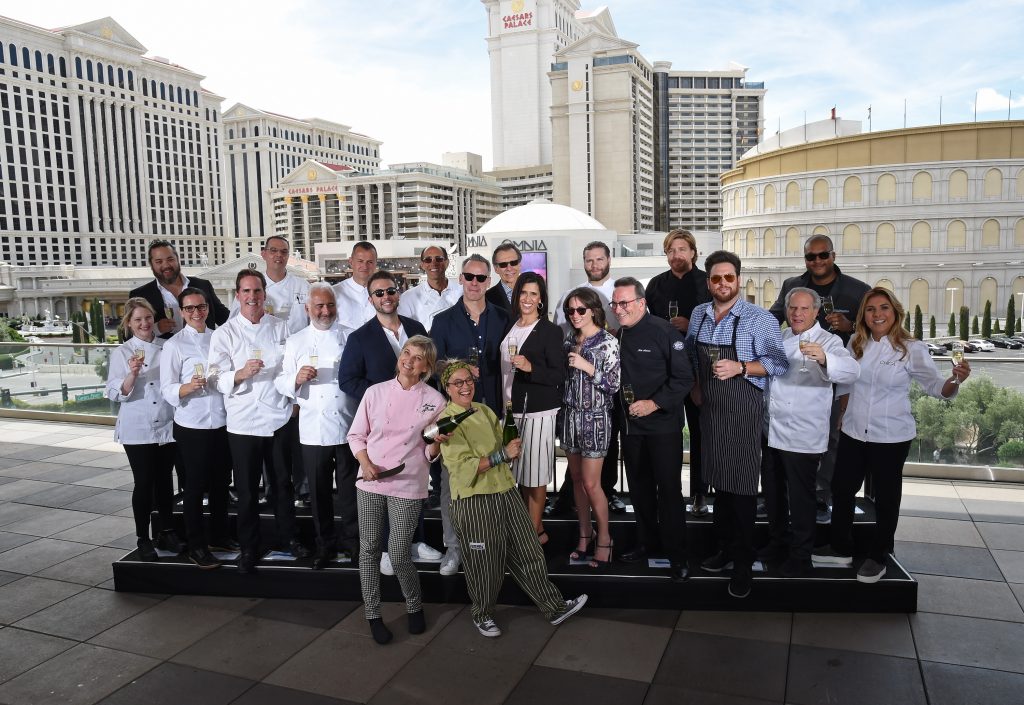 Friday evening marked the eleventh annual Grand Tasting, and despite some colder-than-normal weather and rain earlier in the evening, this was the biggest and grandest Grand Tasting yet. Unless there is a dream experience with one of your favorite chefs that you simply cannot miss, if you only attend one Vegas Uncork'd event, it is hard to argue against the Grand Tasting. As the weekend's signature event, over 2,500 people flooded the lavishly decorated, five-acre Garden of the Gods Pool Oasis at Caesars to feast upon over 100 different dishes prepared and served by some of the biggest names in the culinary world. More than 50 award-winning chefs were present this year, and the sheer amount of incredible cuisine and wine and cocktails on hand was breathtaking.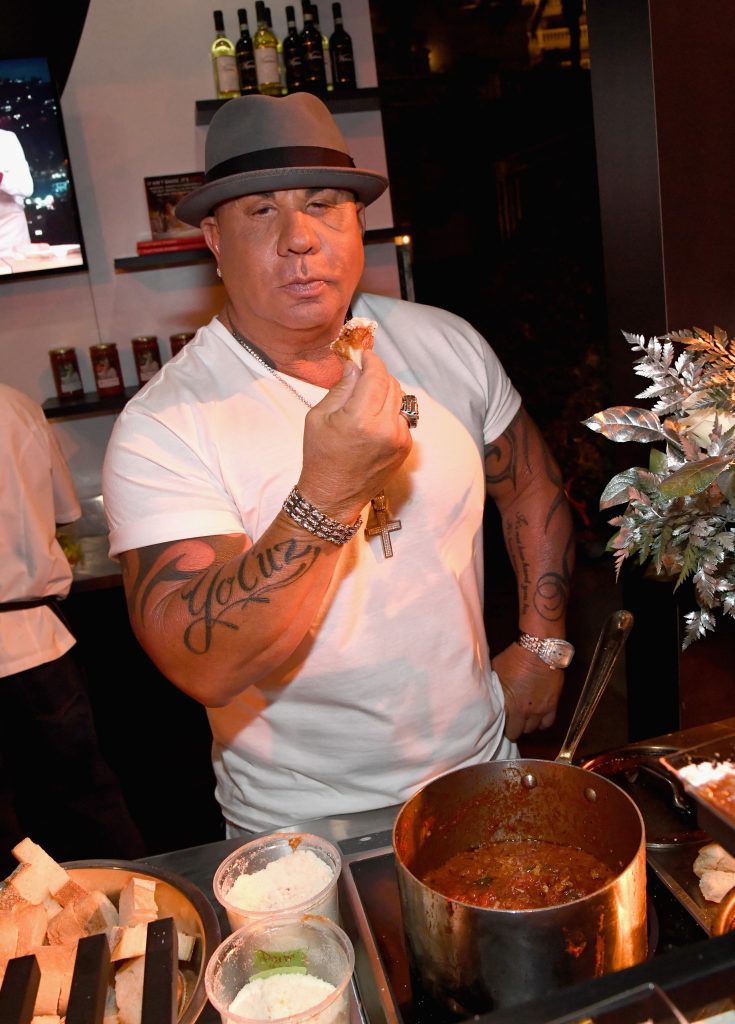 As a result, sampling everything at the Grand Tasting takes determined fortitude and careful pacing for any brave enough to attempt. Almost every notable restaurant in Vegas was represented, and one of the most welcome developments this year was the addition of the magnificent collection of restaurants from The Cosmopolitan of Las Vegas. Perhaps the most diverse portfolio of any hotel, this is quite a collection, and signature Cosmo restaurants like Zuma, STK, and Beauty & Essex brought even more fabulous variety to food's most decadent night. A few standouts included the perfectly balanced Kurobuta pork cheek and green corn tamale from Border Grill, and the succulent traditional meatballs from the always-entertaining Steve Martorano (who not only insisted I try them, but was quick to point out that they had been named the best in the world and were far better than any others being offered at the event).
Things only continued in regal fashion the next day as Mesa Grill hosted a sumptuous brunch with none other than renowned chef Bobby Flay. At two separate seatings in a private dining room, Flay delighted guests with his charm and assortment of finely tuned brunch staples. Each course was a flavorsome soporific experience, and it was a wonderful way to begin the day and gain insight into the sometimes misunderstood ultra-celebrity chef. Guests truly loved both the cuisine and Flay, hanging on his every word, but for me, the highlight of the entire weekend for me came later that evening.
Amongst all the rock star celebrity chefs on hand at Uncork'd this year, perhaps none was more ubiquitous than the legendary Nobu Matsuhisa. The man held two separate seatings of two different, unique events at his flagship Caesars restaurant that Saturday. The first was a signature, hands-on journey into preparing sushi "Nobu Style" entitled The Beauty of Sushi. The second was a masterful, rare teppanyaki experience that I was honored to have the privilege of attending. This was without question one of the most transcendent and well-thought dining experiences of my life.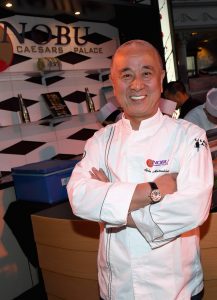 The sheer thrill of having Nobu-san himself meticulously prepare and serve you elegant morsels of sushi to begin the meal is by itself a bucket-list moment for any fan of Japan's most beloved culinary genius. Anyone who has met this warm, magnanimous, and unassuming man before knows how his mere presence can brighten a room, and his incessant passion for cuisine in infectious. This humble, brilliant master took guests on a journey through the history of Nobu restaurants, Japanese cuisine, and the skillful art of teppanyaki. Each of the dozen-plus courses was prepared and served before our eyes by veteran teppan chefs under the doting tutelage of Chef Nobu. Everything was divine and perfectly paired with one of Nobu's several signature sakes. This is precisely the type of experience that Uncork'd offers that you cant find anywhere else. I was thinking that perhaps my judgment may have been clouded by my Nobu fandom until at the end of the night the women next to me (a chef herself from Beverly Hills), affirmed my assessment of the experience. "Life-changing," she said, ceremoniously retiring her chopsticks.
As Uncork'd came to a thrilling conclusion the next day, I enjoyed one of just two closing Sunday events: a delightful brunch event entitled "Little Italy From City to Strip" at Rao's at Caesars. Fan's of Rao's (especially its NY flagship) know its fantastic, upscale Italian cuisine well, and the restaurant's owners Frank Pellegrino Jr. and Ron Straci prepared a superb multi-course brunch featuring their authentic family recipes. The duo was each very engaging and the extravagant meal was the perfect coda to such a magnificent weekend of gastronomical delights.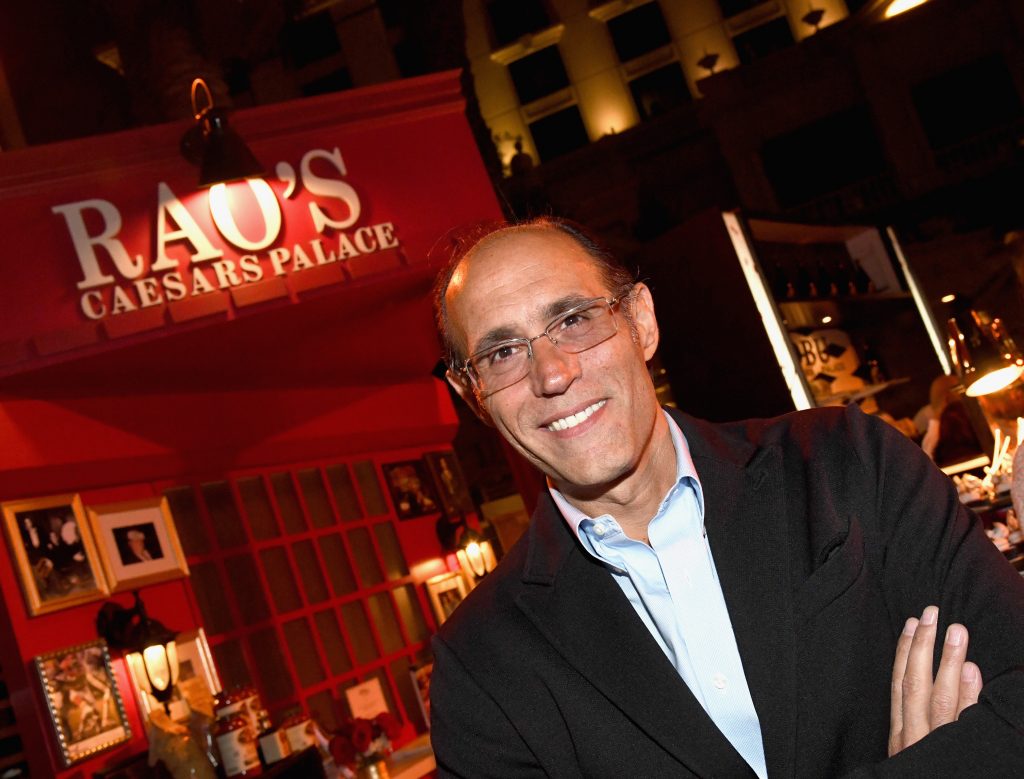 Throughout the entire extended weekend, I would constantly meet and engage with my fellow Uncork'd patrons, picking their brains as to what inspired their attendance. Some were neophytes attracted by word of mouth or serendipitously finding themselves fortuitously vacationing in Vegas that weekend. But many were veterans like myself, attracted back year after year. "I have attended every single year since it started," a man at the Rao's brunch told me. "I wouldn't miss it for the world." I share her enthusiasm. For passionate gourmands us there is simply nothing like it. If you consider yourself a lover of fine cuisine and have never attended Vegas Uncork'd, I wonder what you are waiting for. he next Uncork'd is currently scheduled for the last weekend of April 2018. Even if you're not crazy about Vegas, I would strongly urge you begin circling your calendar.