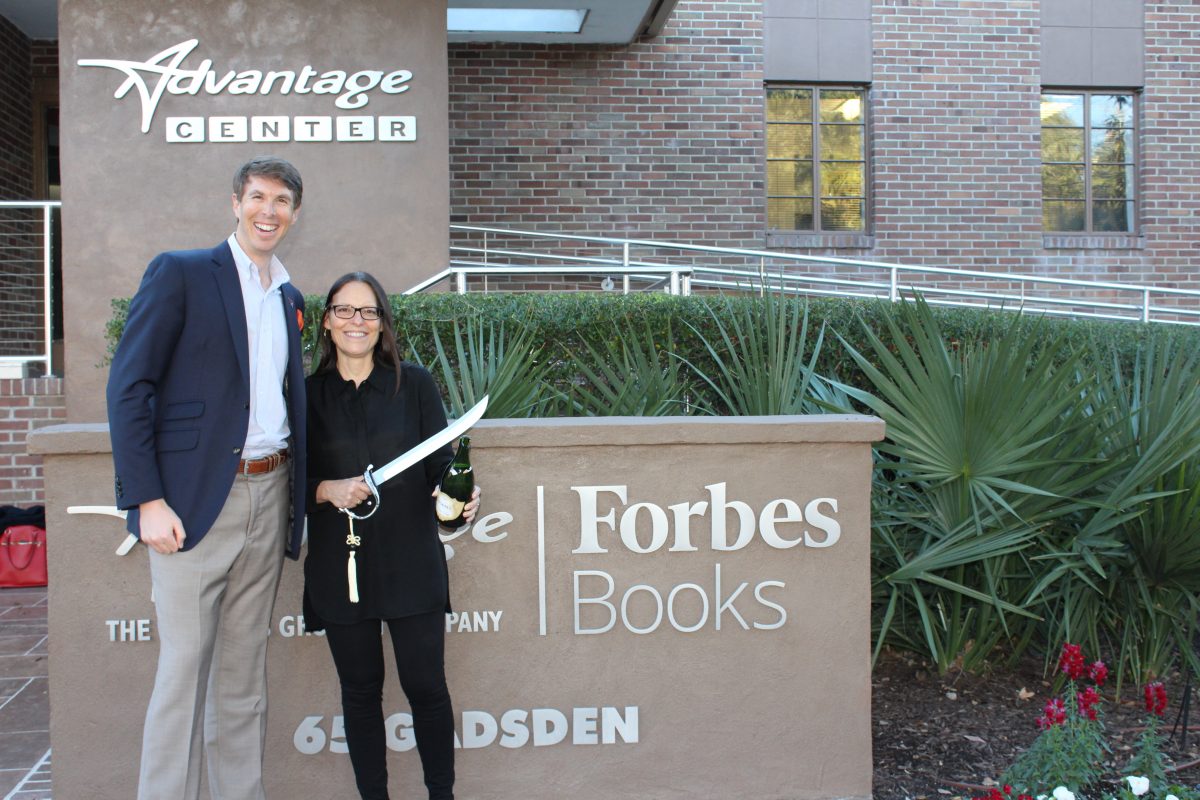 The right content, in the right person's hands, at the right moment can change a person's life forever. At Advantage Media Group, we believe that when people learn, they grow, both personally and professionally. That's why it is our mission to help our Members share their Stories, Passion, and Knowledge to help others Learn & Grow.
We believe that a book is a powerful educational tool that helps people learn how to not only better themselves but to better their businesses as well. Advantage helps its clients grow their businesses by implementing Authority Marketing™, using a book as the ultimate marketing tool.
History of Advantage: One for the Books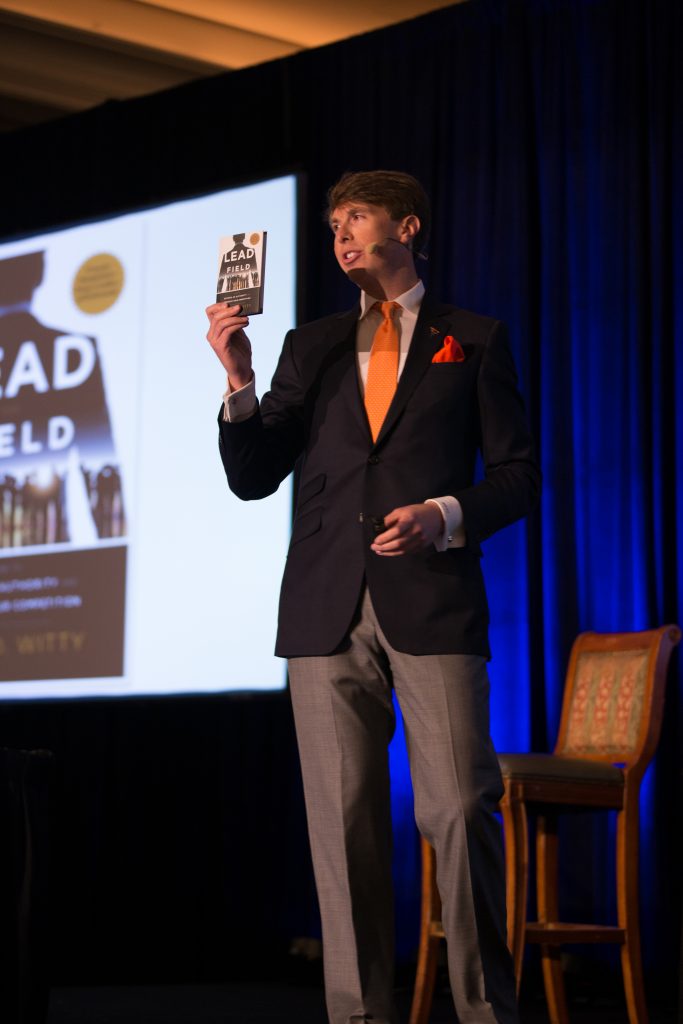 Advantage started in the spare bedroom of Founder & CEO Adam Witty's home in 2005. The first book he ever published was Enjoy the Ride by Steve Gilliland on December 9, 2005. One short month later, Witty moved the business out of his spare bedroom and into a small office space on East Bay Street in Charleston, SC. Fast forward to 2011, when the office changed locations again and moved into what is now called the Advantage Center, a two story, newly renovated facility in downtown Charleston that houses over 30 employees.
In February 2016, Witty acquired a marketing and public relations agency in Austin, Texas which allowed Advantage to expand its marketing service offerings and have an office in that booming city as well, bringing the current Team Member total to 52.
Advantage has worked with hundreds of entrepreneurs, business leaders, and professionals to help them share their Stories, Passion, and Knowledge in the form of a book. With over 850 books published under the Advantage name, Witty is an in-demand speaker and consultant on marketing and business development techniques for entrepreneurs and authors. He has been featured in the Wall Street Journal, Investor's Business Daily, and Fortune Magazine, as well as on ABC and Fox. He was also named to the 2011 Inc. "30 under 30" list of America's Coolest Entrepreneurs and piloted Advantage Media Group to the Inc 5000 list of fastest growing private companies in America four out of the past five years. In 2012, the Chilean government selected Witty to judge the prestigious Start-up Chile entrepreneurship competition.
In just 11 short years, Advantage Media Group has grown to be a booming international publishing company helping business leaders and entrepreneurs across the globe become an authority in their industries. Today, Advantage Authors span 40 states and 13 countries.
"A thorough, entrepreneurial spirit has guided us to this day," says Witty.
Advantage Publishing: Write on Track
There are plenty of reasons that CEOs and entrepreneurs give when asked why they want to write a book—because they are passionate about their industry, because it's on their bucket list, or because they have a view that's so unique that they have to get it out to the world.
These are all great reasons, but the number one reason that anyone, especially business leaders, should want to publish a book is because it builds their authority.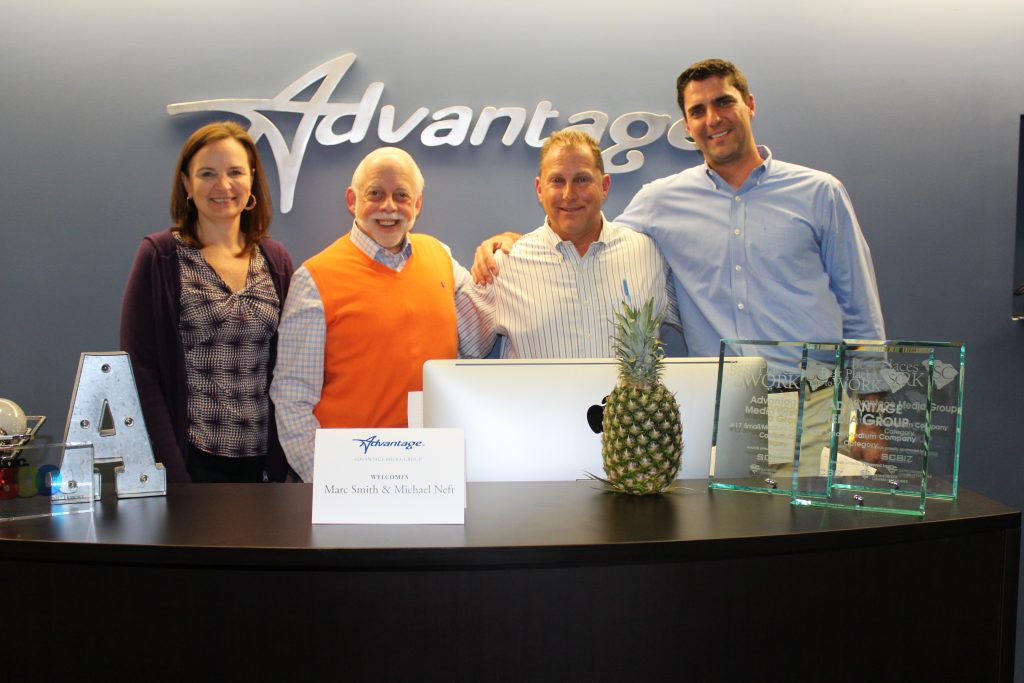 Hands down, writing a book about your particular niche in your particular industry, with your unique approach and voice, is the most effective way to stand out amid rapidly growing competition. It automatically builds your credibility and makes you appear more trustworthy.
"A book is your ideal marketing tool, your automatic 'in' for speaking engagements, and the most outstanding way to convey your ideas, philosophies and/or procedures to prospective clients," says President of Advantage Marketing and Advantage Publishing Patti Boysen. "It's why people seek you out and it's why people automatically trust your opinion over others—because you're the author, you wrote the book on the subject."
Authorship, however, can be daunting. Few business owner feel they have the time to sit down and write a whole book. That's where we come in. At Advantage Media Group, we've designed the book writing process specifically around the busy entrepreneur. Instead of writing your book, you talk through it with one of our skilled ghostwriters, who develops your conversations into engaging, thoughtful literature that reads just as well (if not better) than anything you'd find from a traditional publisher. Our award-winning designers take the same approach, creating eye-catching covers and interiors that rival those that you'd find on the shelves of Barnes & Noble.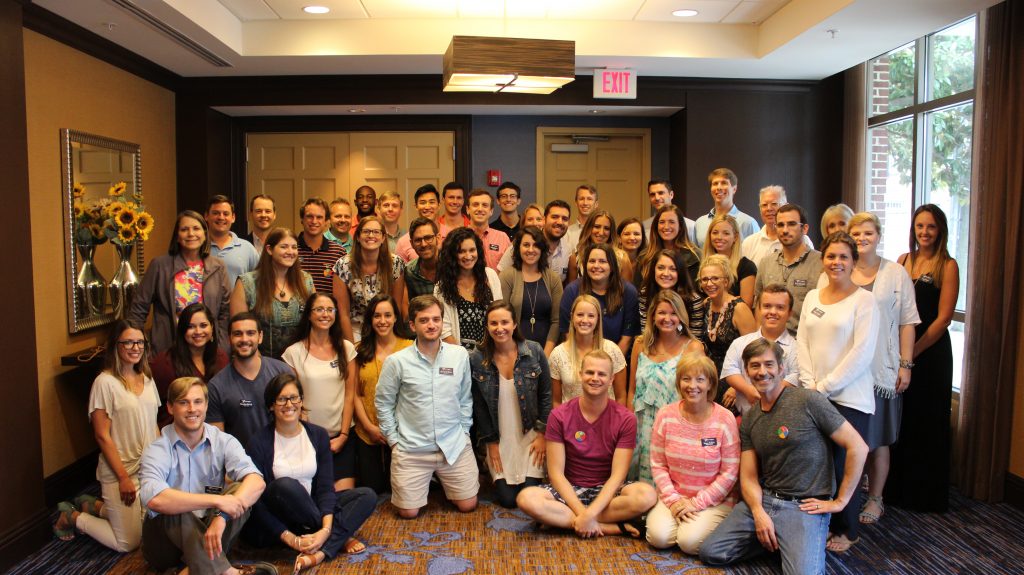 We are as invested in creating exceptional books as you are in creating your own successful business, and we pride ourselves on our exceptionally high quality. You've worked hard to get to where you are, and as an author—as a burgeoning authority in your field—you deserve nothing less than the best, and we aim to deliver exactly that.
Advantage Marketing: Becoming the AUTHORity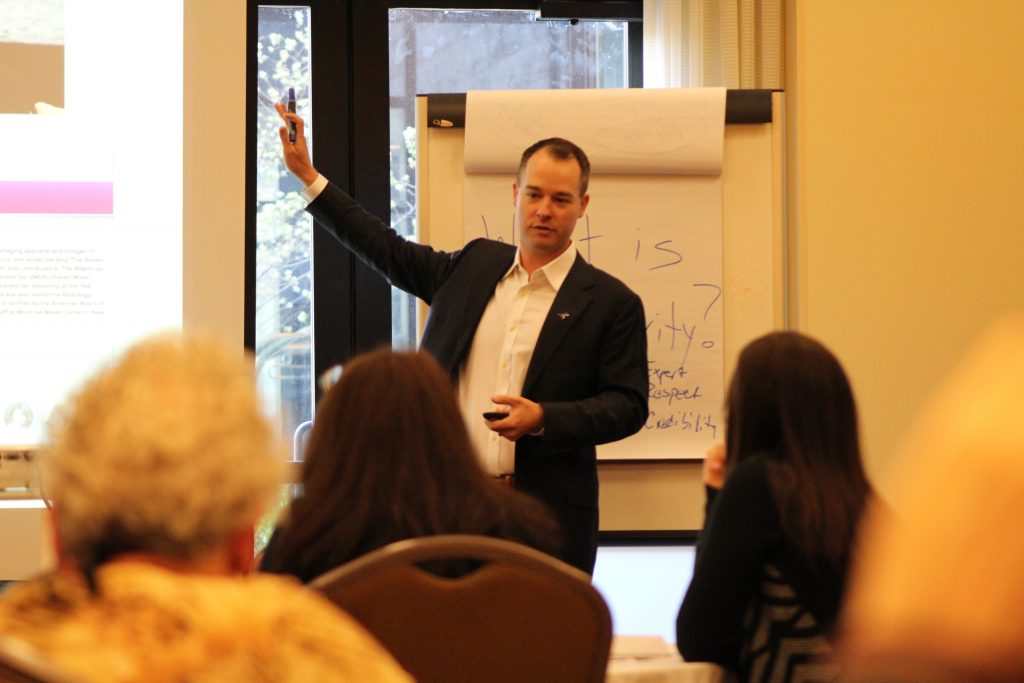 And we do more than just publish books, we also coach our Members how to become the authority in their field. Authority Marketing is the strategic process of systematically positioning a person or organization as the leader and expert in their industry, community, or marketplace to command outside influence over all competitors. Our Team does this for you by implementing our Seven Pillars of Authority Marketing. The top entrepreneurs, CEOs, and business professionals around the world use Authority Marketing to hyper grow their business and dominate their market. Being viewed as the authority in your field gives you an outsized advantage against your competitors.
"The most efficient and effective way for an entrepreneur to build a visible brand isn't to focus on a corporate logo," says Rusty Shelton, Senior Marketing Strategist at Advantage. "Instead, focus on becoming the authority in your field and use that visibility to drive growth for your business and differentiation for your platform."
The Advantage Marketing Team is made up of talented marketing experts, web developers, designers, and writers who work with you to create a stable brand and distinct voice through building personal brand websites, crafting original social media content and blog posts, and increasing lead generation through tailored online assessments.
"In today's media environment, you have to think more like the media than a marketer," Shelton says. "The best leverage an entrepreneur can give themselves is to build an audience that they own. First impressions happen online. Entrepreneurs need to ask themselves, 'What kind of impression am I making?' If you don't own search on your name, that's the first place to start."
ForbesBooks: The Best in Business
New to our growing family is ForbesBooks. Advantage partnered up with Forbes to create ForbesBooks, launching this past November. This will be the first ever book-publishing imprint for the global media company. The distinct advantages ForbesBooks will offer its authors include:
– Speed-to-market: The benefit of a proven process and tools that cut the typical book publishing in timeline in half
– Supportive marketing services: A focused effort to promote the book and its author
– Author retained copyright: Unlike typical book deals, ForbesBooks' authors retain ownership of the rights to their work
– Multi-platform reach via the opportunity to submit original articles for publication in a ForbesBooks Authors group blog on Forbes.com
– Enhanced reputation: Resulting from the author's content presented in a professionally produced book under the imprint of a respected media brand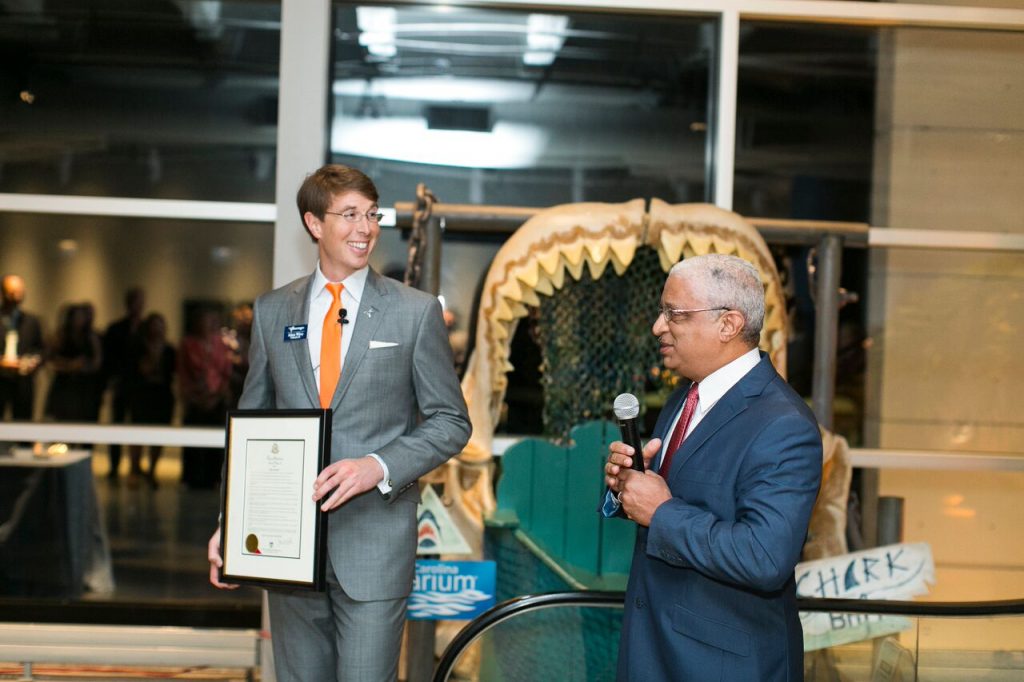 "Forbes is the most respected business media brand in the world and we believe having a book published by that brand gives an author more influence and business growth potential than they can get from any other book publisher," says Adam Witty.
A variety of factors are considered by our ForbesBooks editorial team before extending an invitation to publish under the brand, including the author's' experiences and credentials, the uniqueness of their message, and the resonance of the content to the Forbes brand and the expectations of Forbes' audience.
To be considered for publication with ForbesBooks, please visit forbesbooks.com.
The Secret to Advantage's Success
There's a reason why the traditional way of publishing is knocking at death's door. Advantage Media Group is a hybrid of traditional publishing and self-publishing, bringing the best of both worlds together for our members. Clients are put in the middle of the process, whether that be publishing their own book or learning about Authority Marketing.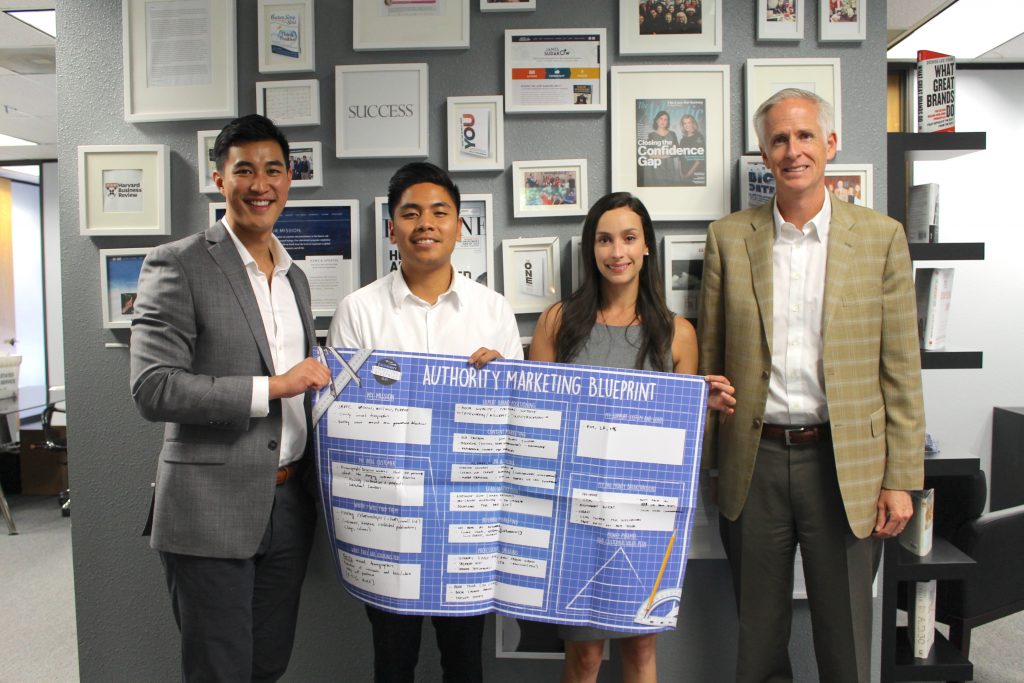 "I get to be in the business to see small businesses grow and scale up, and that means a lot to me," says Witty.
Innovation is a big part of our success. Our goal is for our Members to become recognized experts in their respected fields. The secret to Advantage's Media Group's success is simple: take care of our Members. Authors and their books have been featured on Oprah, The Today Show, and in the Wall Street Journal.
Advantage Media Group is not really in the publishing business, we're in the marketing business. But even more than that, we're in the client success business. If you're looking to expand your already successful business and dominate the market, we'll give you the Advantage!