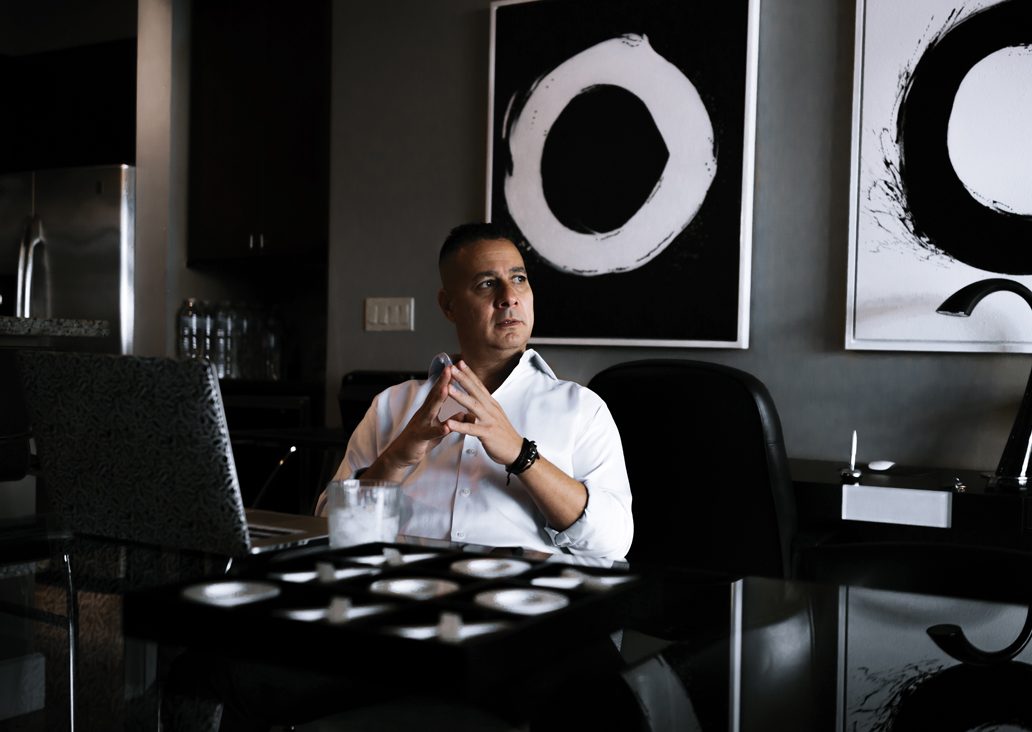 Over the past three decades, Elio Khalife has earned his sterling renown as a master closer in the world of commercial real estate. The founder of First American Investment, LLC, Elio is the guy people bring in when they are having trouble sealing the deal. He's like Harvey Keitel in Pulp Fiction; things go wrong, his phone rings. He's a guy with a golden reputation both personally and professionally — one of the few who had the prescience to get out of the market before the housing bubble burst in 2008 — and a contact list that is seemingly infinite. Wondering how he did it? It just so happens Elio relishes imparting wisdom.
A man as rich in proverbs as he is in spirit, Elio is always dispensing jewels. "It's not what you make, it's what you keep." "Leave some meat on the bone." Spend a few hours with this man and you are guaranteed to glean some valuable knowledge. On his desk sits a framed plaque of one of his personal favorite bon mots, a quote from Ralph Waldo Emerson. "The world makes way for the man who knows where he is going," it reads. It would seem that for quite some time now, Elio has known precisely where he is going. But for anyone searching for direction, he is happy to offer the following nine pieces of advice…
Build Relationships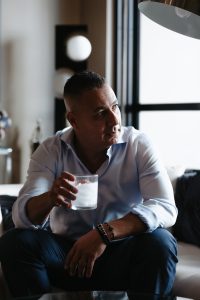 Elio describes the day he got his real estate license as "the day he was born," and ever since that day he's been fostering relationships with people across the globe. He has a magnetic way about him; he's the sort of guy people just want to be around. Everyone knows a guy who "knows everybody," but mention a name, and odds are Elio knows them and has a great anecdote. The secret? He treats everyone he encounters with respect. From the doorman to the waiter to the CEO of a Fortune 500 company, Elio believes that everyone deserves to be shown the same level of decency.
Learn to Focus Your Efforts
One of the things Elio noticed before the bubble burst was that too many brokers were becoming developers. "These guys were trying to do something that they didn't understand, and guess what? They failed." he says. His advice? Regardless of your industry, pick one thing you know you're good at and stick with it. As Robert Greene wrote in The 48 Laws of Power, "concentrate your forces." Don't allow yourself to get distracted. Elio succeeded where many failed because he refuses to overextend himself.
Don't Chase Money, Let Money Chase You
One of Elio's biggest lessons is the importance of persistency, not giving up, but there's a difference between being persistent and money hungry. According to him, if you build strong relationships, work hard, and stay focused, the money will come naturally — especially if you learn to check your ego at the door. "So many deals get torpedoed when they become pissing contests," he adds. "Eliminate your ego. Focus on the task at hand and be persistent. Success will follow."
Never Leave the Office
Whether he is in his penthouse at CityCenter in Vegas or his beach house in Huntington, the very eligible bachelor is always working…even if no one notices it. "In the car, on the plane, at the gym, at a party: if you really want to be successful then you have to be willing to work everywhere," he says. "But you absolutely still need to leave time for family." Elio attributes a lot of his success to the "incredible" job his parents did raising him, so he always sets aside time to spend with his two sons, Andrew and Matthew (the former of which is currently obtaining his real estate license).
Live Within Your Means
When Elio and his former wife were first starting out, they lived in a double-wide trailer. And even when the money started really coming in, he was hesitant to move out. "So many guys just want to be seen — flashy house, flashy car — and if you can afford it, great," he says. "But don't get trapped in a lifestyle that you can't maintain if things go sour." Elio knows that in business (especially real estate) fortunes can change on a dime, so you should always have your contingency plan in place.
Don't Be Myopic
According to Elio, one of the biggest dangers people face in real estate is that they become like Captain Ahab chasing that proverbial white whale while losing sight of everything else. "I would rather make a bunch of small deals than one big one," he says. At his heyday, Elio was making anywhere from 30 to 50 transactions a year, considerably outperforming those who were losing their hair trying to close one or two big deals. "It always pays to focus on the bigger picture," he says, "and remember, no one closes everything." But still, you need to…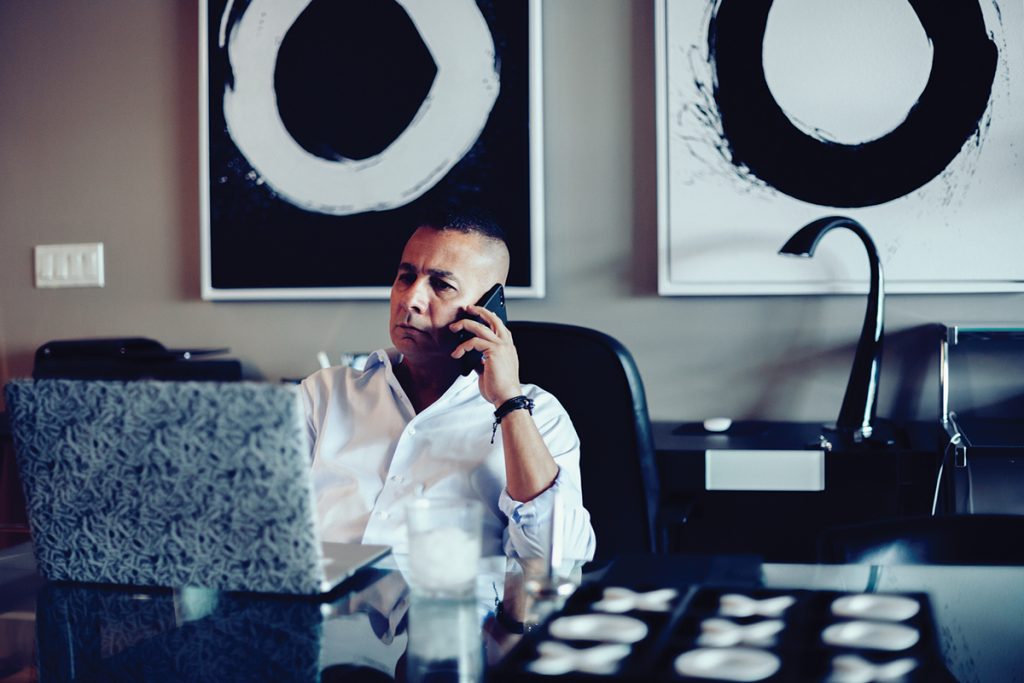 Learn to Close
This one is admittedly hard to teach, as Elio acknowledges that he was born with a gift, but if he can distil the essence of the art of closing — a subject that a few billion books have been written on — he would say that it comes down to trust, comfort, and understanding. "I like to make people comfortable, he says. The truth is, people just want to feel at ease; they want to know they can trust you." Elio will use humor to ease the tension, making sure people know at the end of the day, it's just business, and he sees things from their perspective. "And sometimes," he adds, "people just need a little push. They need permission to say yes."
Don't Get Greedy
This ties into his classic quip about leaving meat on the bone. Be happy with enough as opposed to obsessed with too much. "One of the biggest factors that contributed to the crash was that so many guys weren't satisfied unless they had it all," he says. "They became consumed by greed." As a result, Elio watched several of his colleagues commit suicide. "It was heartbreaking," he says, "There's so much more to life." Which brings us to…
Pay it Forward
At 50 years old, Elio admits he is a much better person today than he was when he first became a millionaire in his twenties. "I had a lot of friends die with a lot of things and not much else," he says. Perhaps for that reason, over the past few years, he has begun to really focus his efforts on giving back. Elio Khalife always tries to help as many people as he can, in whatever capacity he can, and in return, he is happier than he's ever been. "Remember, our time on this earth is short…enjoy it," he says with emphasis.