Harry Gordon Selfridge was a genius entrepreneur and highly-respected retail magnate in the early 1900s and is now the basis of the television series, Mr. Selfridge.
He revolutionized the shopping experience with the opening of his department store, Selfridges, in 1909, by encouraging customers to browse and refusing to pressure them to spend money. These were groundbreaking and risky moves for the time, but they distinguished Selfridges, and made it an exciting place to not only shop, but also work. The success Selfridge realized for many years was due, in large part, to the fact that he didn't succumb to mediocrity and continually challenged convention, setting his store apart from others of the time.
One of the ways Selfridge made his store unique was by holding the customer in the highest regard. In fact, he's credited for coining the phrase, "the customer is always right." While we all know the customer really isn't always right, Selfridge inspired his employees to provide service as if they were always right. When I think of some of the best purchase experiences I've had, whether it's been buying electronics, cars, clothing or anything in between, the stores all have one thing in common – a realization that while the customer may not always be right, the customer has the right to decide whether or not he or she does business with you. Along with that realization, these stores understand the importance of doing what it takes to provide the best customer service, even though that's not always easy.
Customers who are easy to do business with may no longer exist. Today, we must be totally engaged and face tough issues early on, whether it's a customer service concern or a problem with a product. We need to focus not just on making the customer happy, but also on what it will take to achieve the results that the customer came to us to achieve. As we set out to achieve those results, the relationship may not be easy, but it will be far easier than dealing with the aftermath of an unhappy customer who will take his or her business elsewhere at the drop of a hat.
"People will sit up and take notice of you if you will sit up and take notice of what makes them sit up and take notice."
Another phrase Selfridge was known for was, "The boss inspires fear; the leader inspires enthusiasm." And inspiring enthusiasm is exactly what he did. He made Selfridges an exciting place to shop and work by motivating employees to provide the highest level of customer service and be entrepreneurial thinkers. Rather than taking an authoritarian position with his employees, he found he could get more results by inspiring them to do the right thing. A true leader is someone with a vision and a determination to see that vision becomes a reality by engaging others to work together to achieve it.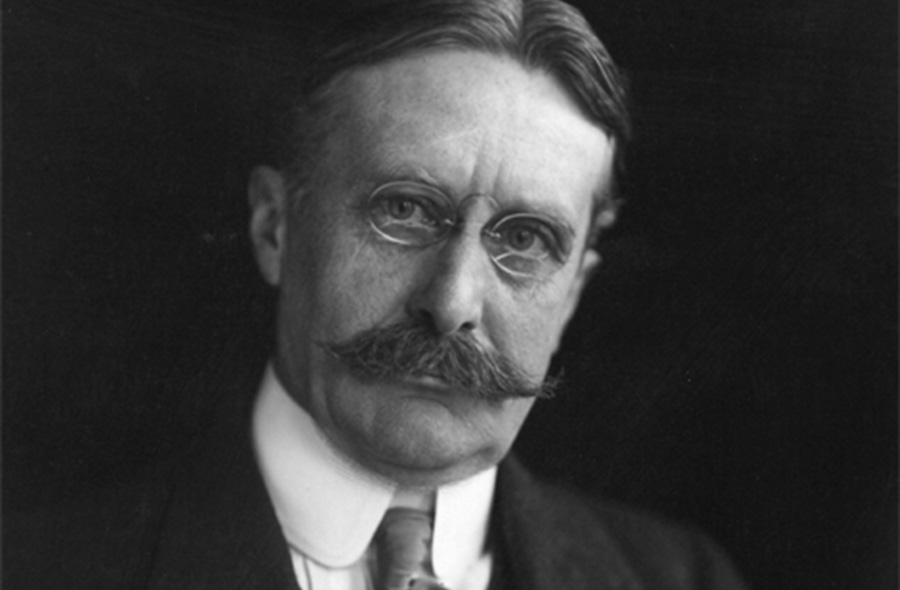 In addition to being an effective leader, Selfridge was a master at drawing attention and large crowds to his store. His advertising campaign announcing the opening of his store caused such a stir that it took 30 police officers to hold back the crowd that gathered for Selfridge's opening. He once said, "People will sit up and take notice of you if you will sit up and take notice of what makes them sit up and take notice." So, in other words, if you want to capture the attention of your customers and employees, keep your eyes and ears open and observe what it is that most interests them. With this in mind, Selfridge masterminded amazing spectacles in his store, like displaying Louis Biériot's airplane, which attracted 150,000 people, and arranging for the then world-famous dancers Florence Walton and Maurice Mouvet to perform at a charity ball on the store's roof terrace. Selfridge not only knew how to attract customers to his store with events such as these, he also understood how to keep them there with services beyond those of typical department stores, such as hair salons, restaurants and soda parlors.
In all that he did, whether it was serving the customer, leading, inspiring or generating excitement, Selfridge challenged convention. He turned the run-of-the-mill department store concept on its head and pushed the limits to go beyond it. He pushed his employees to move past perceived limits by inspiring them and believing in them. He explored new realms of customer service by establishing the "customer is always right" philosophy. And Selfridge had fun every step of the way. He was once quoted as saying, "There's no fun like work." It's that enthusiasm that drove him every day to create a groundbreaking business that set the stage for a new kind of shopping experience.
Today, Selfridges department store still stands on Oxford Street in London. I'd like to visit it someday and discover if the spirit with which Harry Selfridge founded the store still thrives. Maybe the inspiration to push the boundaries can still be felt there. I'd like to think it can.