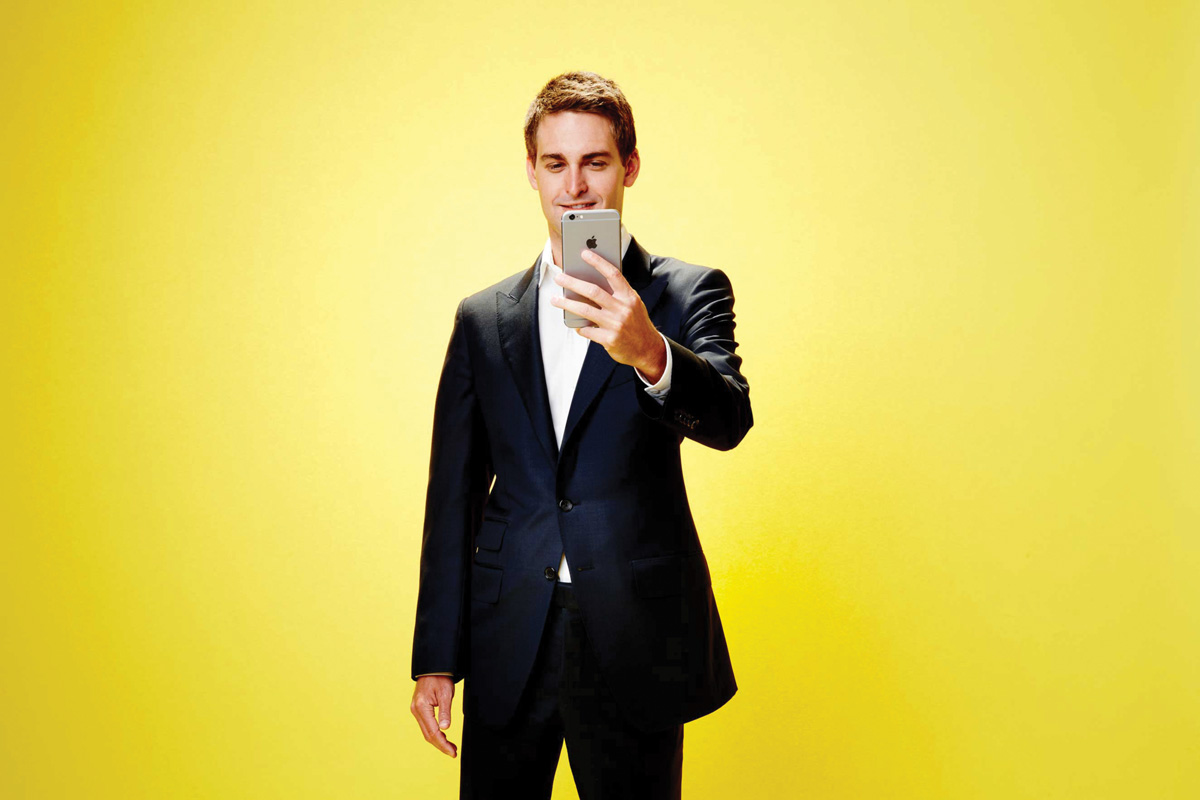 Evan Spiegel: Snapchat
How He is Changing the World:
The youngest self-made billionaire in the world, 26-year-old Evan Spiegel founded Snapchat shortly before dropping out of Stanford in 2012, and the rest is history. If imitation is the sincerest form of flattery, then Spiegel should feel extremely flattered. In the past year, Facebook (whom Spiegel famously turned down a $4 billion offer from) and Instagram have shamelessly aped all of Snapchat's core features. One thing they can't copy? The cool quotient. Snapchat remains the go-to app for millennials and teens who reject the manufactured, like-based infrastructure of its competition. And Spiegel? He seems focused on constant innovation and a foundation quietly-created in February that aims to support "arts, education, and youth [services] over the course of the next 15 to 20 years."
---
Joey Fazio: Hearts and Minds of America, Guardians for Heroes
How He is Changing the World:
After starting his first business in his teens, Joey Fazio dropped out of college and joined the Air Force. Several years and a few failed business attempts later, he found himself broke and sleeping on an air mattress in his mother's house. It was there he stayed until he made his first million. Today, amongst other things, he manages the assets of athletes, musicians, and celebrities; owns the sports supplement company FitStrong and multiple Denny's and Crunch Fitness franchises; and invests in commercial real estate. But his true passion is giving back to disabled veterans like himself and his father. Working with Hearts and Minds of America and Guardians for Heroes, Fazio helps veterans cope with the inherent traumas of war. "I truly believe we will end the relentless suffering of PTSD in the near future," he tells Jetset. "Nothing will satisfy me more than to give these brave, selfless men and women their lives back."
---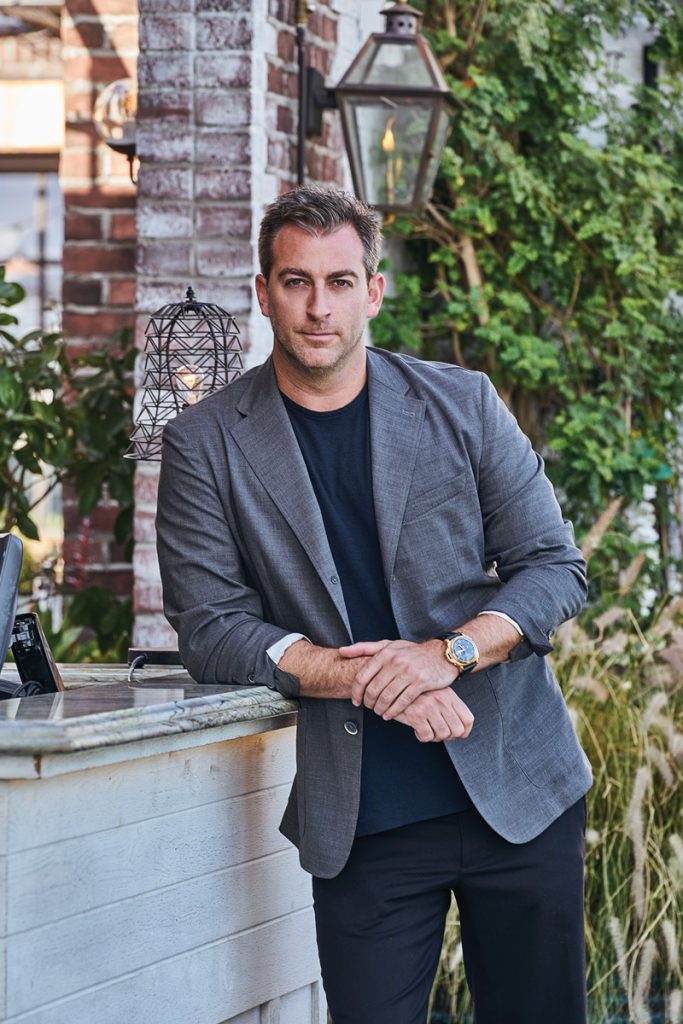 Mark Birnbaum: EMM Group, CATCH
How He is Changing the World:
By revolutionizing restaurant and hospitality experiences and transcending normal chef-driven restaurant culture. Birnbaum's EMM Group has been responsible for some of the New York's hottest restaurants and nightclubs, but perhaps his greatest claim to fame is the phenomenon known as CATCH. Unlike most trendy restaurants, CATCH is about the experience, not the chef. It manages to find a perfect balance between nightlife and fine dining experience, perhaps no more emblematic than at its LA location. There, on any given night, one is liable to spot a who's who of Hollywood elite, scores of paparazzi camped outside, and Birnbaum running the show.
---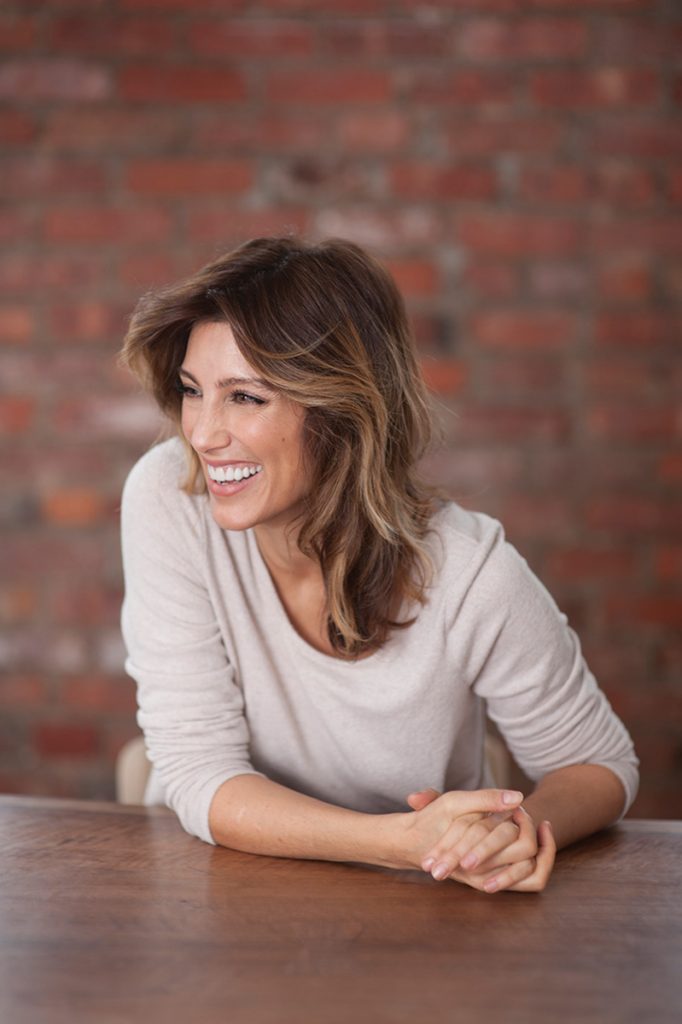 Jennifer Esposito: Jennifer's Way
How She is Changing the World:
With her Jennifer's Way Bakery and Jennifer's Way Kitchen cookbook, Esposito is helping to make good-tasting, gluten free cuisine more accessible. Best known for her work as an actress on NCIS and movies like Crash, Esposito used the lessons she learned from her battle with celiac disease to open Jennifer's Way and in the process inspire countless others facing the condition. "I just wanted to help people like me find gluten-free food that actually tasted good," she tells Jetset. As a neophyte female entrepreneur, Esposito had to overcome many obstacles, but the strong-minded Brooklyn girl never disparaged in her pursuit to help those like her dealing with the condition.
---
Anthony Sarandrea: SiteFlood
How He is Changing the World:
An entrepreneur, keynote speaker, and philanthropist, Anthony Sarandrea is helping countless companies across the world grow their businesses through a wide array of innovative digital marketing methods. He runs a profitable portfolio of websites ranging from commerce to content blogs, and his award-winning company, SiteFlood, works with businesses of any scope and budget to find the most efficient way to grow their business through analytics, paid search (PPC), SEO, and social media. SiteFlood counts several Fortune 500 companies amongst its clientele, and Sarandrea is passionate about giving back and using his prodigious talents as a digital marketing expert to help provide as many entrepreneurs as possible with the proper tools to succeed.
---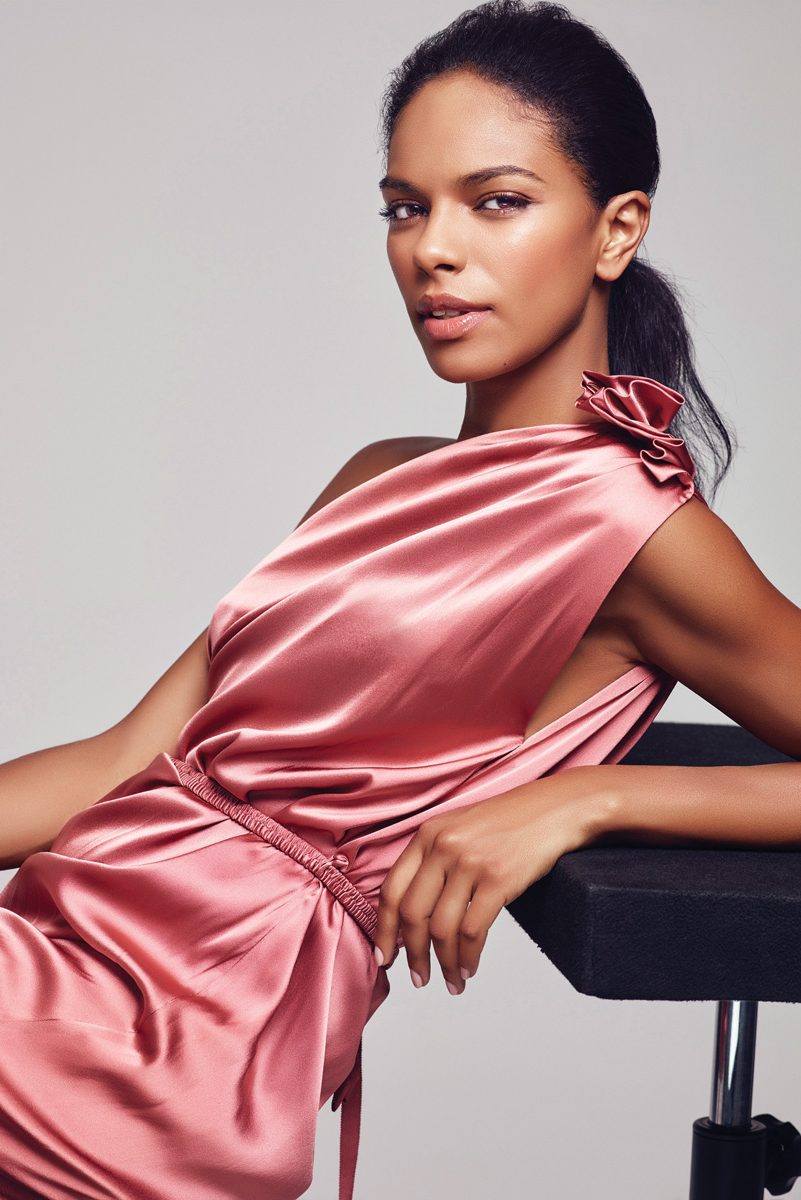 Noëlla Coursaris Musunka: Malaika
How She is Changing the World:
A model who has appeared in Vogue, Elle, and Vanity Fair, Musunka turned to philanthropy as a means to give back to her native country, The Democratic Republic of Congo. Through her grassroots nonprofit organization Malaika, Musunka works tirelessly to empower Congolese girls and their communities through comprehensive and completely free education and health programs. Musunka founded the organization in 2007, and today her projects impact the lives of tens of thousands of people. Frequently appearing alongside President Clinton at Clinton Global Initiative panels, the passion and devotion Musunka has demonstrated in her global fight have made her one of the most sought-after speakers in the world on the subjects of women's education and human rights.
---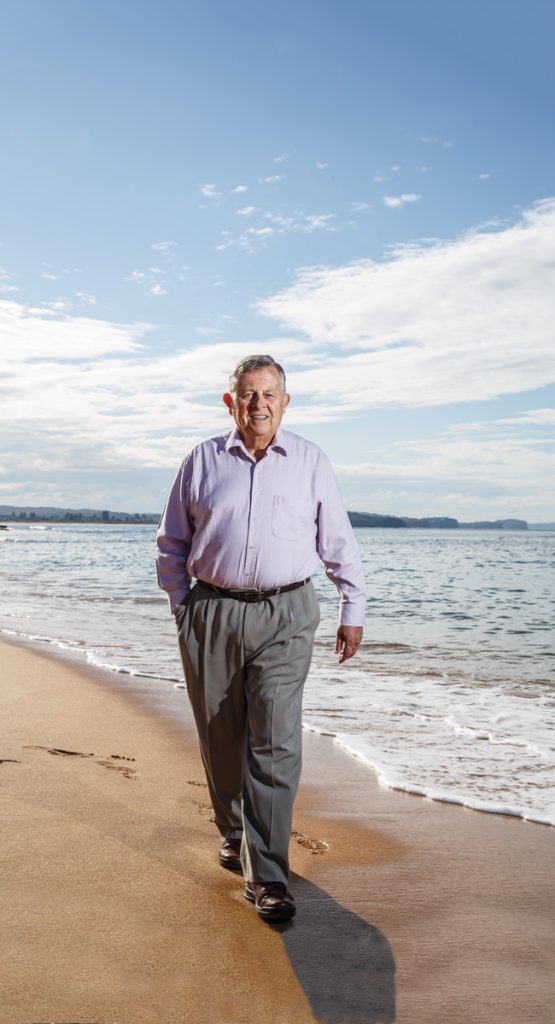 Barry Lambert: Ananda Hemp
How He is Changing the World:
Self-made in the truest possible sense, Barry Lambert grew up on a dairy farm in Australia and eventually sold his company, Count Financial, for $400 million to the very bank where he first started out as a teller. Today he is a shining example of an entrepreneur using their success to make a positive impact. Always philanthropically involved, Lambert discovered the cause of his life after his granddaughter Katelyn was diagnosed with a genetic abnormality that causes blackouts and uncontrollable seizures. After futilely exhausting countless medical remedies, Lambert's family finally found one that worked…Cannabidiol, or CBD. Inspired by Katelyn's miraculous recovery, Lambert has donated over $50 million in the last two years to cannabis research, and through his latest venture, Ananda Hemp, has begun releasing revolutionary, non-psychoactive CBD products that are now legal in all 50 states.
---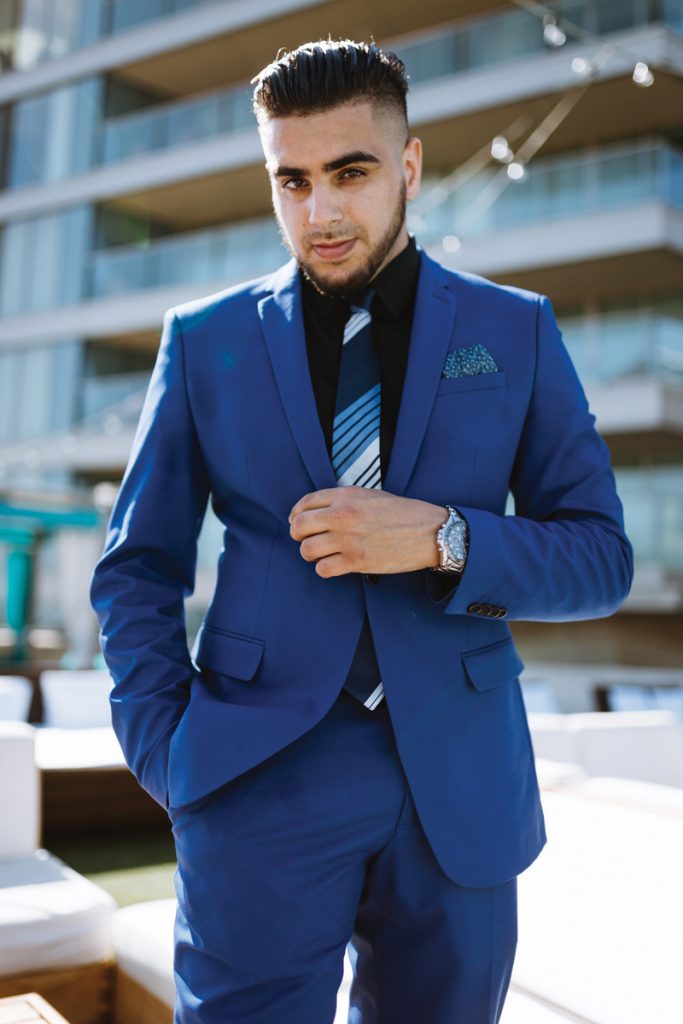 Ahmad Harb: Executive Styles
How He is Changing the World:
Alongside his partner Jay Gentry, Harb is revolutionizing the way people think about hair, makeup, and wardrobe styling. Their company, Executive Styles, delivers on-site style services to weddings, photo/video shoots, and more. Harb's vision for the company was to make quality styling services not only affordable but easily accessible anywhere. Executive Styles implements an advanced network of professionals from the worlds of fashion and hair and makeup to service their client's needs. The company's popularity has lead to a rapid expansion and caught the attention of many top industry professionals, but Harb remains focused on his vision. "I just want to help change the way people think about styling," he says.