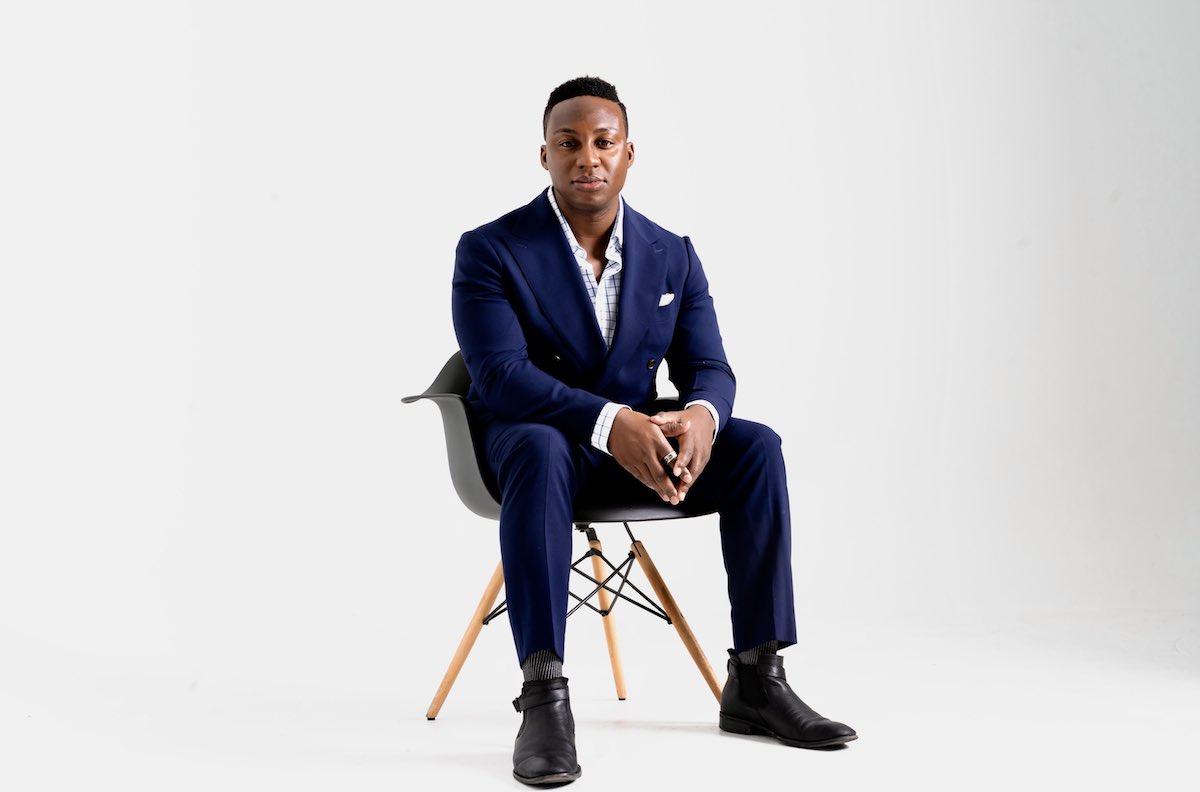 Entrepreneur. Philanthropist. Author. Actor. Folabi Clement Solanke is the true embodiment of a 21st Century multi-hyphenate. Blessed with a brilliant mind for networking and a fierce desire to give back to his community, Solanke has been making major inroads in recent years in the healthcare field in his home state of Arizona. Charming, compassionate, and assured, the inspirational millennial is instantly likable, and after spending some time with him it is easy to see why so many in his industry are singing his praises.
Solanke is Founder and CEO of the Sunrise Group, as well as Hopefaith Homecare. "I knew early on that as an entrepreneur I had an obligation to focus on industries that make a positive impact," he tells Jetset. "I have to make the most of the opportunities I have been blessed with." That spirit also led him to launch the Generations Nigeria nonprofit and write the forthcoming book Health is Wealth: 10 Wellness Tools for the New Age Entrepreneur. "Everything I do today is based on what is best to help improve myself and others achieve positive enrichment in life," he goes on to say.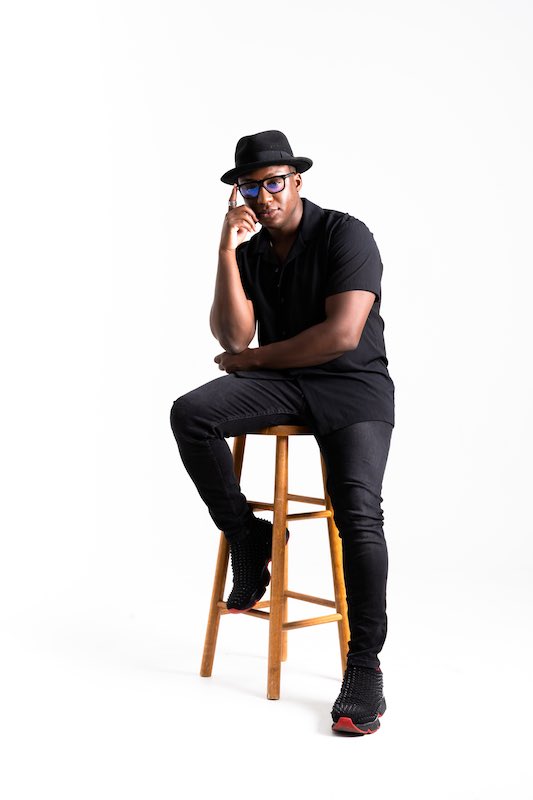 In The Tipping Point, Malcolm Gladwell writes about those he terms Connectors. "A handful of people with a truly extraordinary knack [… for] making friends and acquaintances." Well, Solanke is the true embodiment of a Connector. Imbued with an indomitable hustler's spirit, as a University of Arizona Freshman, he would go door to door to fraternities offering his socializing services. "I would just knock on the door and ask if they needed help with parties, meeting girls, anything…" he says. "I was willing to do whatever it took to meet the right people and build my network on campus." Soon he discovered he possessed an inherent gift for networking and bringing people together.
This gift soon brought him into the high-paced world of Scottsdale nightlife. It was there he helped launch Cake Scottsdale, one of the preeminent local nightclubs of the last decade. And alongside people like eventual Toca Madera founder Tosh Berman, he turned Cake into something that now holds a legendary reputation in Old Town Scottsdale. Solanke knew that he could have forged a long and prosperous career in this somewhat daunting industry, but for him, nightlife was more of a means than an end. "I knew it wasn't what I wanted to do long-term," he says, "I knew my purpose was to give back."
So Solanke would make the most of his time in nightlife while remaining firmly fixed on his goals. As he ascended the ranks and helped Cake prosper — quickly becoming a partner, owner, and consulting — he forged relationships with countless athletes, celebrities, and entrepreneurs. Soon he developed a sterling reputation as the man to know in Scottsdale. "Folabi was a legend," one former coworker tells me, "everyone knew and loved him and whenever high-profile people came to visit, they knew he was the man with the key to the city."
Eventually, he was able to leverage that reputation and the vast network he had built to launch a business that was representative of his true passions. "As I got older I realized more and more that I had to help those in need and make an imprint on our community," he tells me. "Nightlife — the girls, the bottles, the cash — all that is fun, and when you are a young man it can be very enticing, but it wasn't the life for me." So in November of 2016, Solanke launched his first assisted living facility, HopeFaith, and then in 2019, he would leave the glamor of nightlife behind for good to start the Sunrise Group.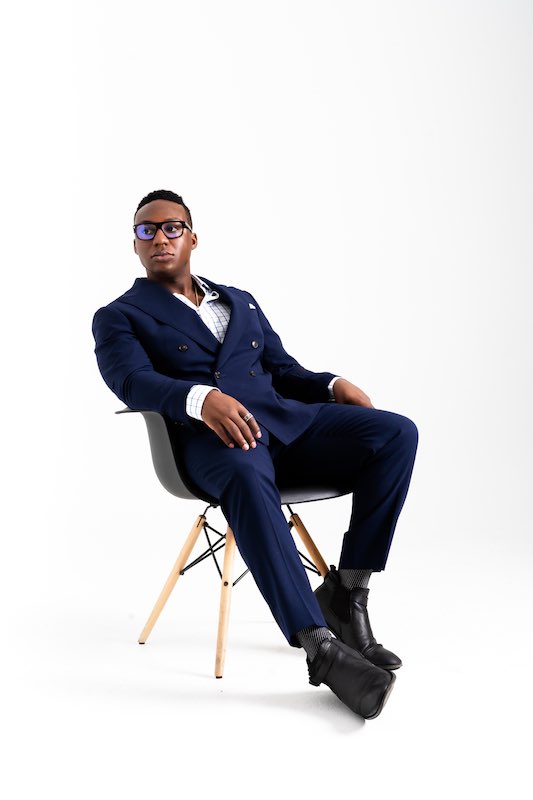 His goal with Sunrise was simple — to provide a different level of care for those who need it most — and it is his firm belief in compassionate assistance for the elderly as well as his desire to make a difference in people's lives that drives his work in this field. "We have worked very hard to make sure that we develop real relationships with our patients and go above and beyond with the level of care that we provide at our facilities," Solanke says. It is this level of commitment and compassion that has led to Sunrise and Hopefaith becoming some of the most respected and trusted names in the industry.
But Solanke's desire to give back and make an impact extended far beyond his personal altruism. Born in New York from Nigerian ancestry, Solanke would often take trips home to the village his family hailed from and was deeply moved by what he saw. "It was so humbling to go from Scottsdale where people live an incredible lifestyle that many take for granted to Nigeria where children strive for basic necessities like shoes and clean water," he says. He knew he had to give back to his ancestors, he knew he had to help create a better life for those who could not do it alone. And so in 2018 Generations Nigeria was born.
Today the nonprofit helps supply kids in the region with everything from school supplies to clean water and has allowed Solanke to utilize his natural gifts as a connector to help people give back from a great distance. For his efforts, he was recently bestowed the highest possible honor, as he was crowned a chief of his village. "I am very proud of the work we have done with Generations," he says, "but I know there is much more to do."
Part of Solanke's mission involves public speaking and inspiring other millennials to improve themselves and give back to their community. That is the ethos that drove him to write his book, Health is Wealth was written. "I wanted to offer basic tools for younger people to improve themselves and begin to make a positive impact," he says. "Sometimes we don't realize that all it takes is a little push in the right direction to inspire change." I think it is fair to say that Folabi Clement Solanke will continue to inspire change for generations to come.