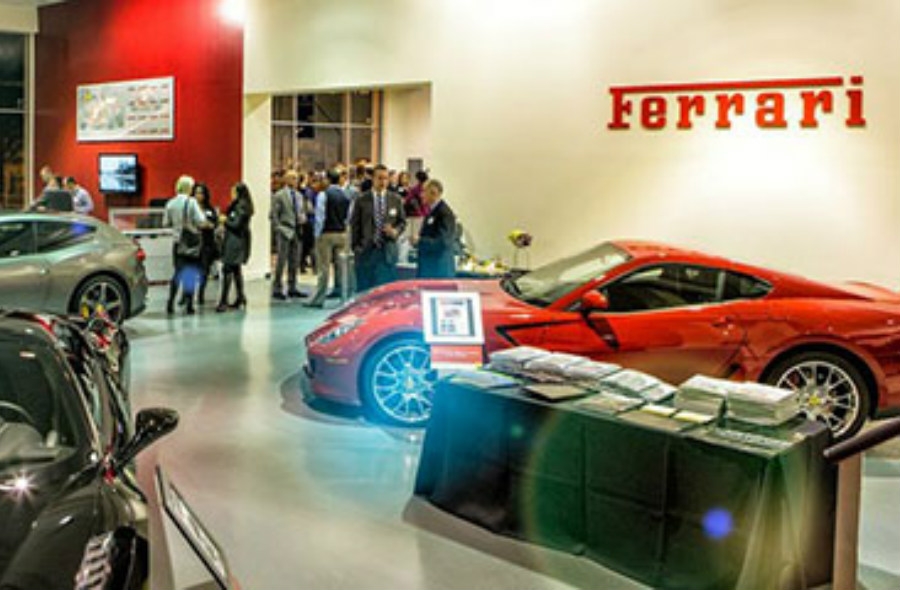 Luxury is back! With the Dow Jones Industrial Average opening this week at its highest value ever and the national housing market in full rebound, consumer confidence is back.
And so is the desire for luxury goods and services. Enter The Luxury Network – a collective of some of the world's most definitive brands. This worldwide association attracted, among others, Realogics Sotheby's International Realty (RSIR) to its forefront locally. A launch event for existing and prospective network members was held at Ferrari Maserati of Seattle on Feb. 21, 2013, and had more than 30 luxury brand executives in attendance, including international guests from both Canada and China.
"There is an incredibly strong luxury market in Puget Sound, and brands are looking for creative ways to engage with their existing clients and build on those relationships, as well as reach new prospects within the targeted high net worth demographic," said Scott Wasner, Managing Partner for The Luxury Network Washington and a broker with RSIR, who lives in Seattle and established the local network territory. "By being a member of The Luxury Network, brands have immediate access to one another at the senior decision maker level, providing a more direct route to pre-qualified high net worth clientele and opening doors for extraordinary new marketing opportunities with streamlined resources."
Formally established in September 2012, The Luxury Network Washington already has more than 16 members locally and forecasts it will have more than 50 members by the year's end. Current members include a diverse collection of industry leaders including: Ferrari and Maserati of Seattle; Jetset Magazine; DeLille Cellars; Park Place Aston Martin; NetJets; Realogics Sotheby's International Realty; LUXE Magazine, world-renowned expert Richard Adatto, and high end kitchen designer Siematic Seattle, among others.
By example of such leadership, Ferrari took the number one spot of the top five most powerful brands in 2013 ahead of the likes of Google, Coca-Cola, PwC and Hermes on a list that includes the 500 most famous companies in the world, according to Brand Finance in its annual declaration. And in 2012 RSIR became the top selling brokerage firm in the center city marketplace and the 2nd fastest growing private company in Washington State, according to the Puget Sound Business Journal.
"It is always a pleasure to top any list and still more so when the competition includes some of the world's most famous companies," commented Ferrari Chairman Luca di Montezemolo.
Wasner remarked on this accomplishment during the launch event and noted that each brand, which while distinctive in their industry segment become even better together.
"We have a unique opportunity to share best practices, network on events and cross-promotions and make the most of this rising economy," added Wasner. "These are some of the brightest minds in business working together on a shared platform. I'm excited by the possibilities. It's just another advantage that I look forward to leveraging for my business in real estate and to provide to my clients."