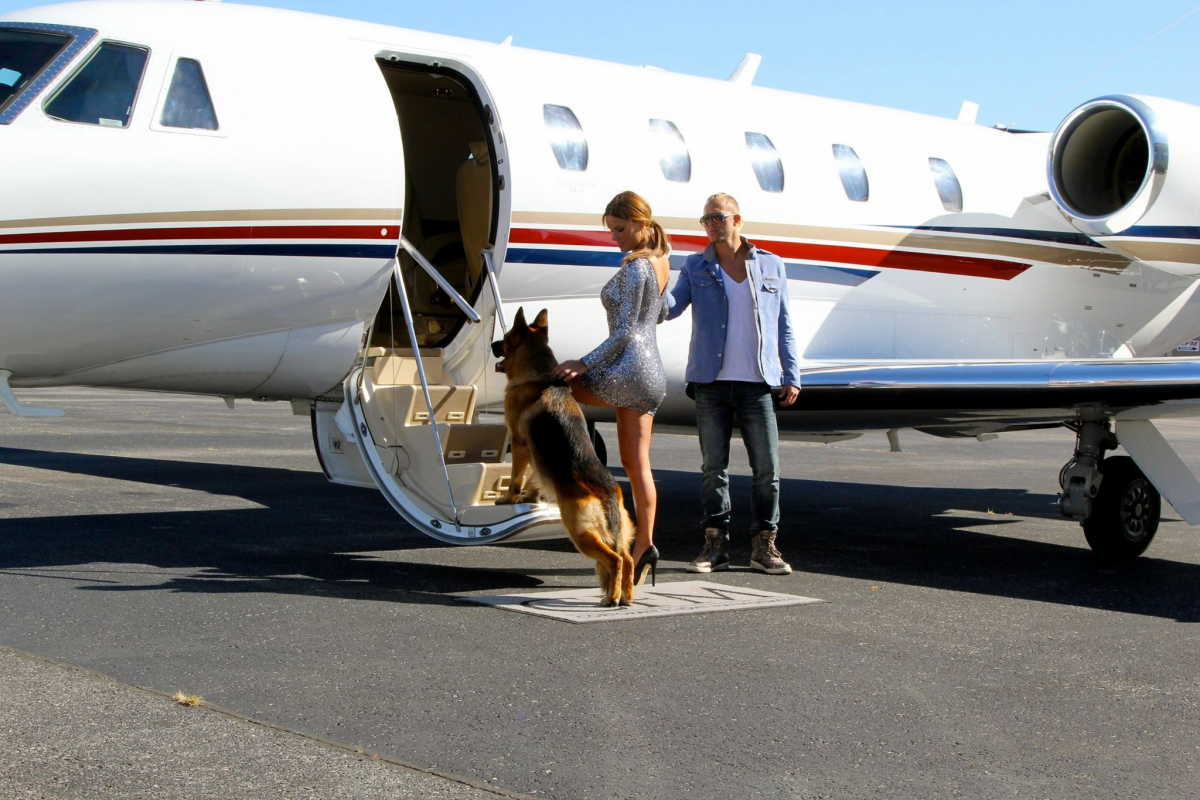 The biggest fear in 41% of Americans is terror attacks, says the 2016 Chapman University Survey Of American Fears. 37% of Americans don't feel safe walking near their home at night, says a Gallup crime poll. Women feel far more threatened, going about their day-to-day lives than men, as do members of the LGBTQ community, religious groups, minority groups – and rich, affluent people.
Besides crimes of hate, perversions and intolerance that stream 24×7 on television, radio and social media channels, the rich and famous have something else to worry about: tacit/implicit threat to themselves, their families, their business and their properties. Possessing sizeable, enviable wealth makes the protection of it a realistic concern, and an elite breed of canines are proving to be uniquely more suitable for the job than firearm-toting bodyguards: K9 protection dogs.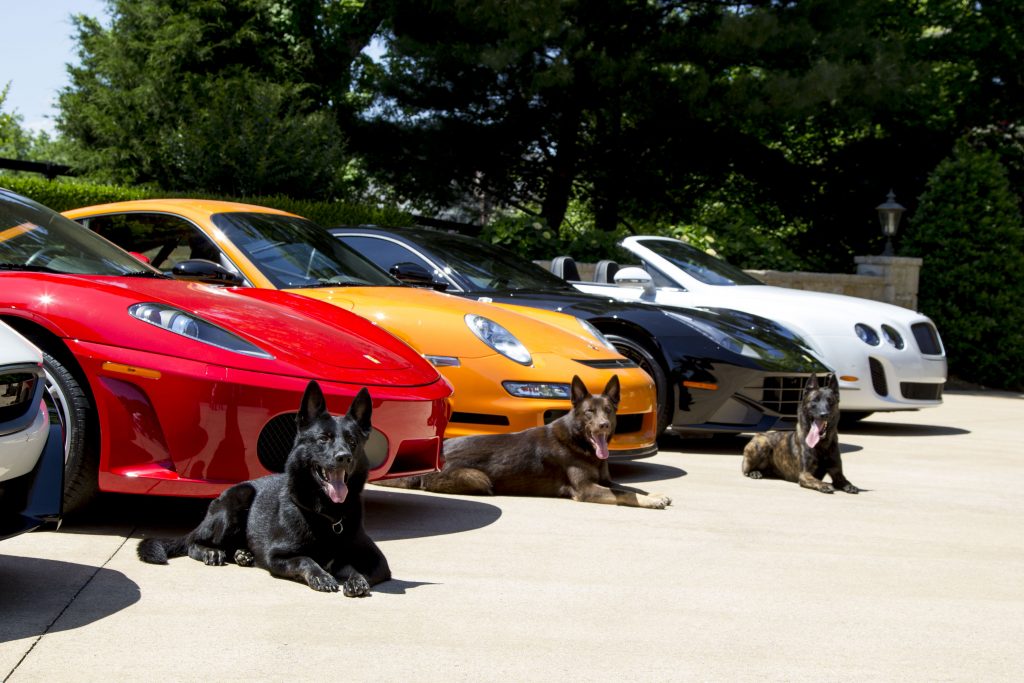 Highly-trainable breeds – like German Shepherds and Belgian Malinois — make perfect additions to families who feel the need to be protected and are willing to pay the right amount of money to stay safe and secure at all times. They offer multipurpose services to their new owners in the guise of a family "pet".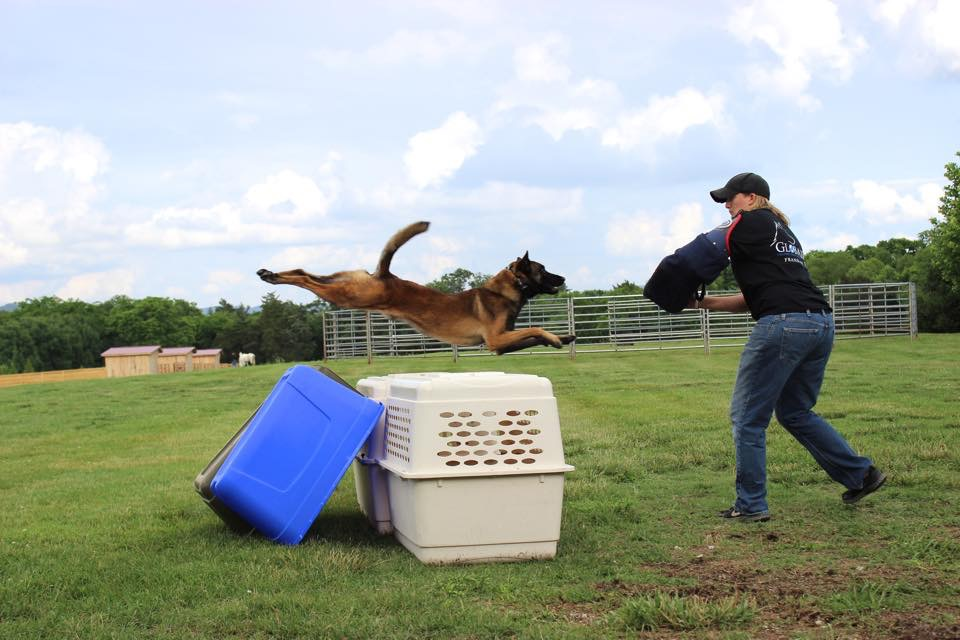 But wouldn't any large, aggressive pet dog be able to provide similar security? Aren't they as instinctively wired to perform guarding duties as a top-of-the-line personal protection dog that has undergone thousands of dollars of training, hundreds of pseudo-circumstances and hundreds of hours of socializing?
The short answer is no. For all the tough façade a German Shepherd may project, for example, without the right professional training, a domesticated dog does not have the drive or the skill to perform intimidation, threat or bitework necessary in times of danger, and then stand down, immediately and obediently, when commanded to do so.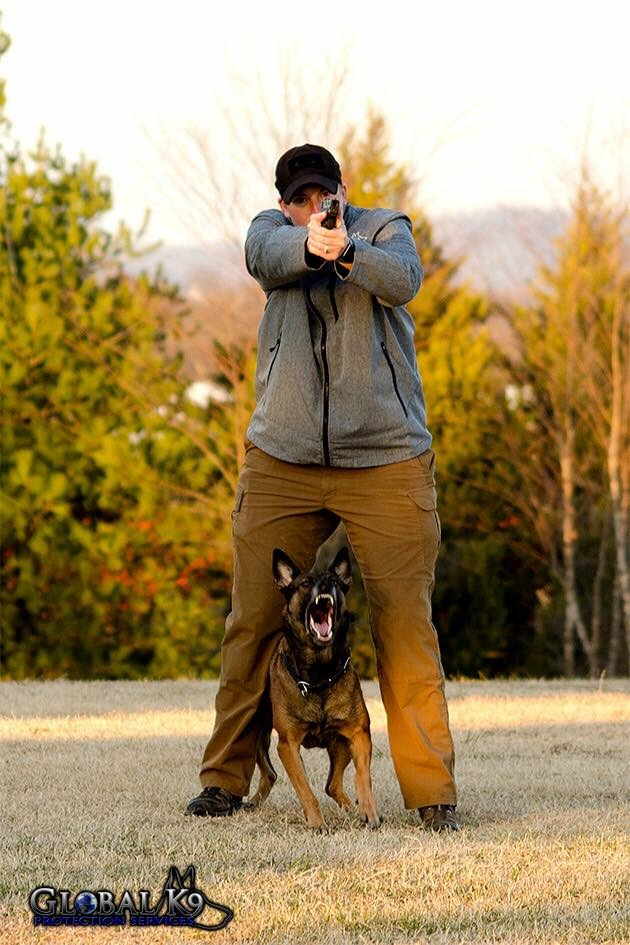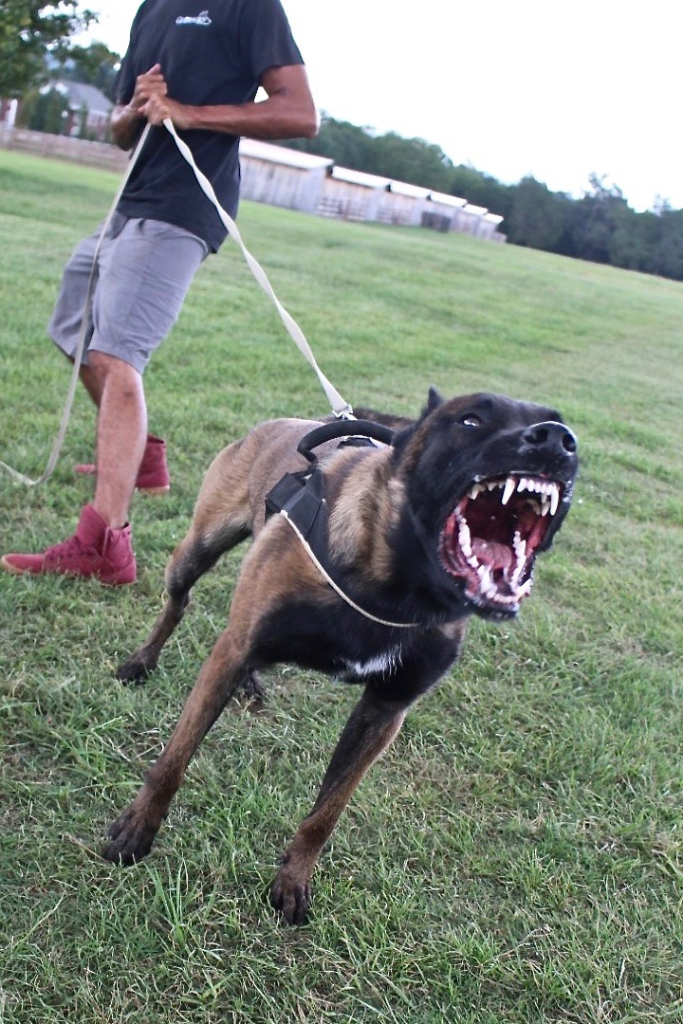 It is a common misconception that protection dogs are brainwashed animals that have metamorphosed into mean, killing machines that will attack humans and rip them to shreds when their instincts inspire them to. The truth is far from it. Protection dogs undergo intensive training for threat perception – and obedience. Unlike `civilian' family pets, that can be moody, unreliable and unpredictable, protection dogs will act only upon command from their owner.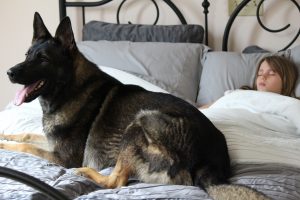 Protection dogs undergo rigorous training to follow verbal and non-verbal commands, and have impeccable off-leash manners, house manners, car manners and social manners, besides threat perception, attack and defense skills. They may refuse offers of treats from strangers, but they're also not going to chase after the delivery man or hide from a loud suspicious stranger like a common, untrained pet might. Protection dogs will walk in the park, visit crowded malls, airports, hotels or any other public place and be perfectly comfortable in their surroundings, never letting on that they are always on alert and always on duty.
And whether they're working with the bomb detection squad, saving lives during natural disasters or merely looking for intruders hiding behind rose bushes on the family property, their training is tailored to suit the unique needs of the job they're going to do.
With 300 million olfactory receptors in comparison to a paltry 6 million that humans possess, trained dogs can sniff out and signal danger long before a human bodyguard can. They're part of the family, so owners don't have to suffer the inconvenience of their privacy being invaded. And they are far more intimidating because their stamina, agility and singleness of purpose cannot be beat by humans for whom, self-preservation is a primordial instinct.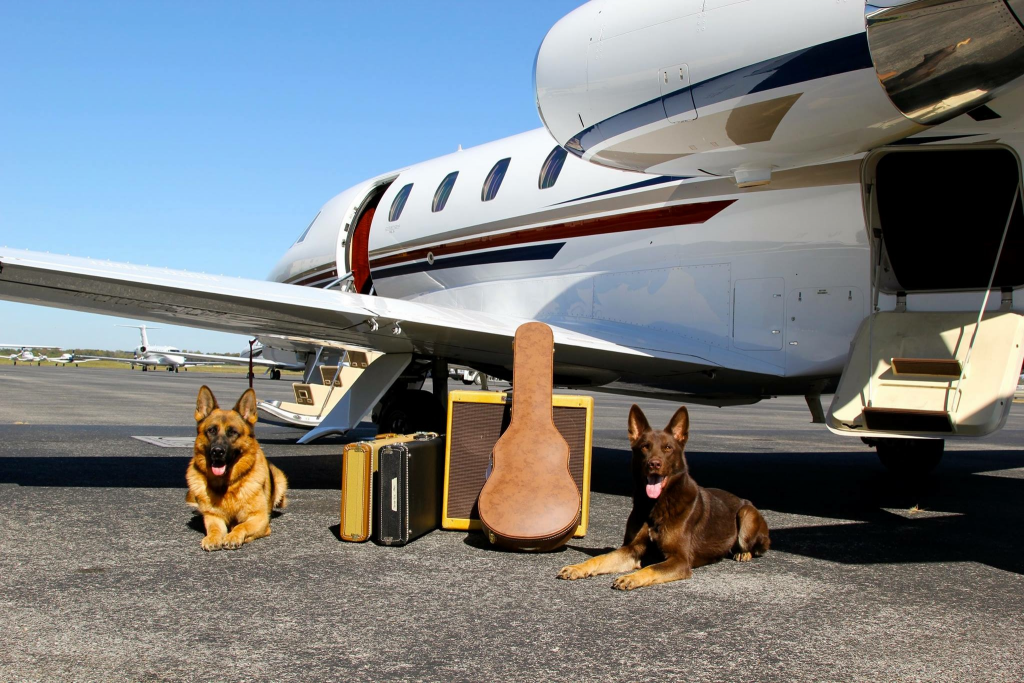 They cannot be bribed or bought, their loyalty to their owners is for life and they assimilate like any ordinary dog into the fold of a loving family, providing comfort and companionship with the big, unconditional heart that earned them the title of `man's best friend'.
"We take extreme care to match our protection dogs to the people they are going to," says Diane Cooke, co-owner of Global K9 Protection Services, one of the country's premier protection dog training facilities based in Franklin, Tennessee. "We make sure that their personalities are complementary and they can function for the long-term in perfect, symbiotic companionship." Typically, clients have to undergo a thorough interview process, so the experts at Global K9 have a complete understanding of the specific needs of the family before identifying the most suitable protection dog for them.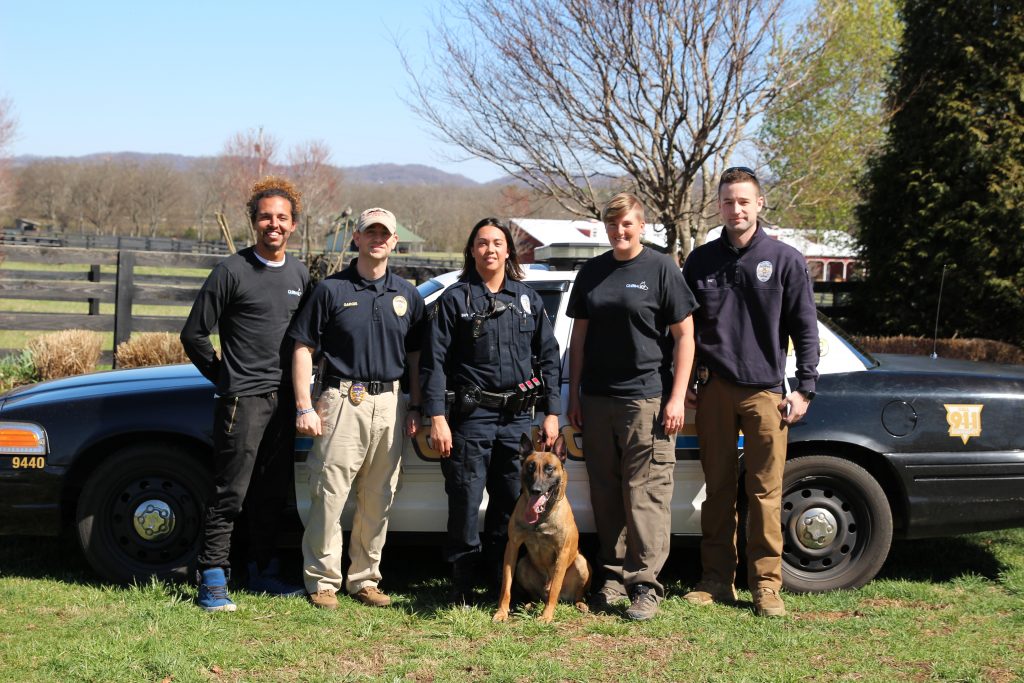 "Integration is central to our compassionate approach to dog training, and our animals become part of the Global K9 family forever after," says Diane. "For this reason, we are as concerned about the well-being of our protection dogs as we are about our clients. Compatibility has to be a two-way street for these pairings to be successful, and none of our dogs will ever leave our training facility unless we are completely sure that they are going to the best forever home we could possibly find for them."
If you're looking for more information on how to buy your personal protection dog and what Global K9 can do to help, please visit them online or call 504.491.0446