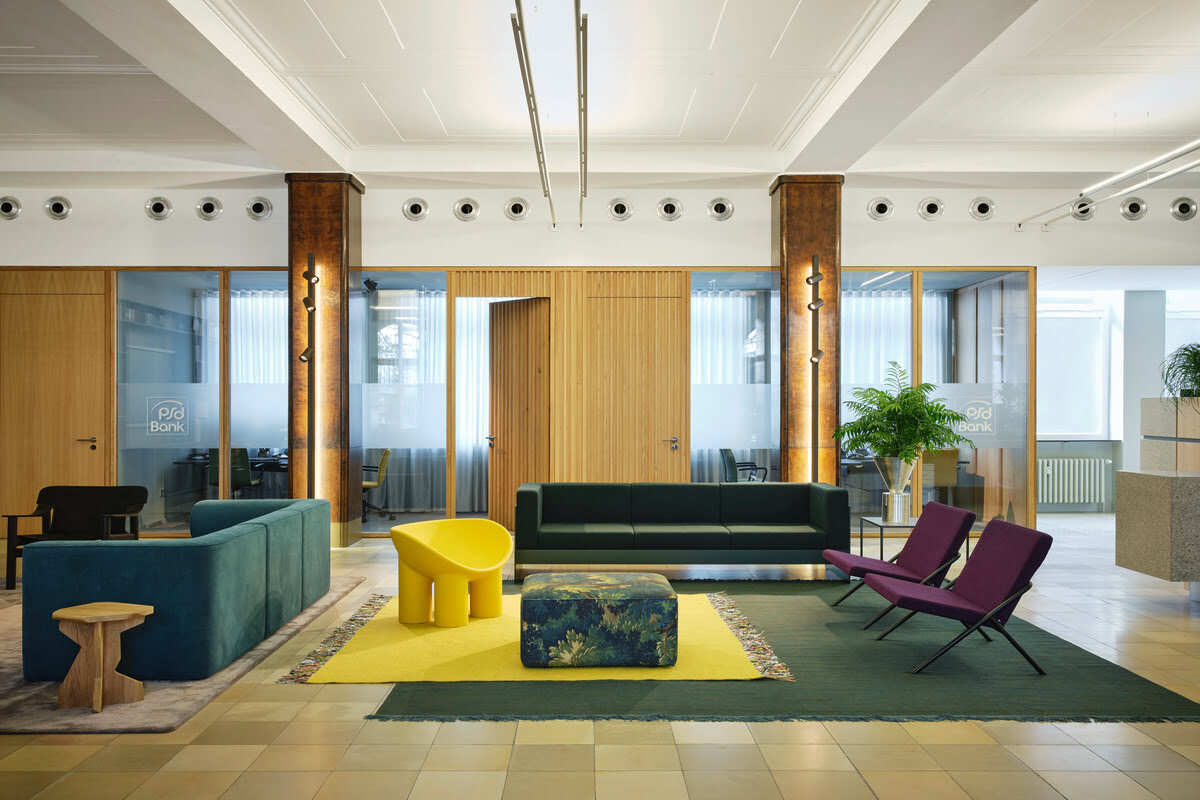 PSD Bank Berlin-Brandenburg eG, a different kind of bank, recently opened its doors in Berlin, Germany. The new establishment aims not only to serve its clients but for the betterment of the whole community. It's more reminiscent of a community center, as it comes adorned with a cafe, public conference rooms, and a "community living room". Moreover, it boasts a full interior garden, exhibition spaces, and areas for visiting seniors.
According to Peter Greenberg, Partner at Ester Bruzkus Architekten Berlin, stated, "We combined our expertise in residential, hospitality, retail, and workplace design to make a generous and welcoming neighborhood center for guests of all ages – in particular older guests for whom online banking is unfamiliar and for whom the re-design of banks is often alienating."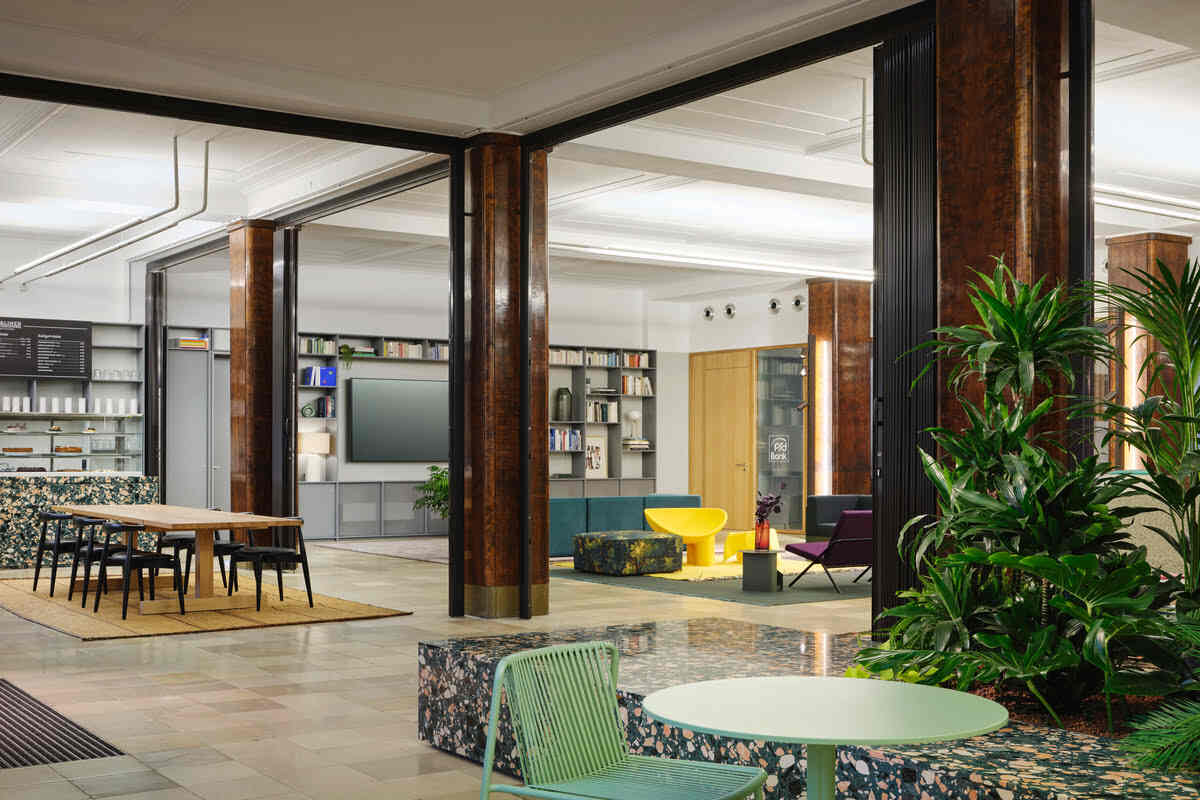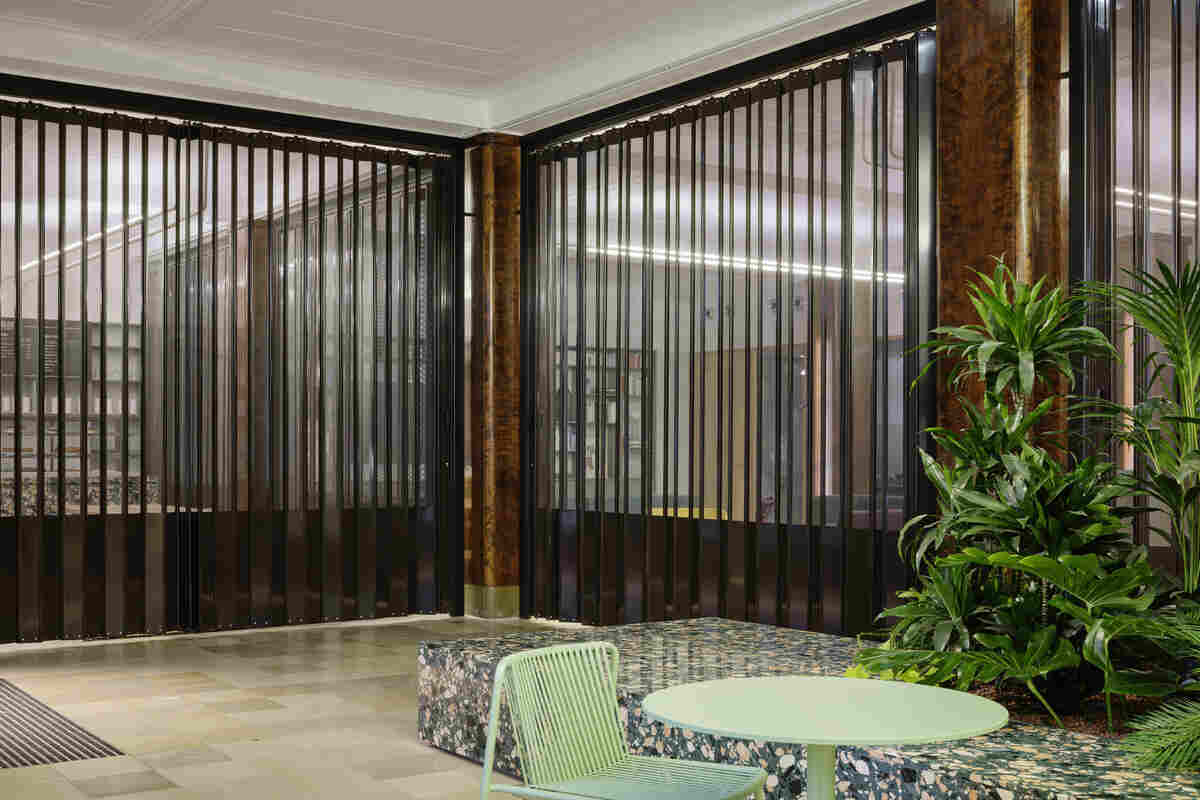 Futhermore, the PSD bank embodies the talents of its community in Berlin. The interior design incorporates materials sourced from both local and German manufacturers. The furniture, interior art, and crafts, are all locally produced, showcasing the bank's commitment to supporting local artisans.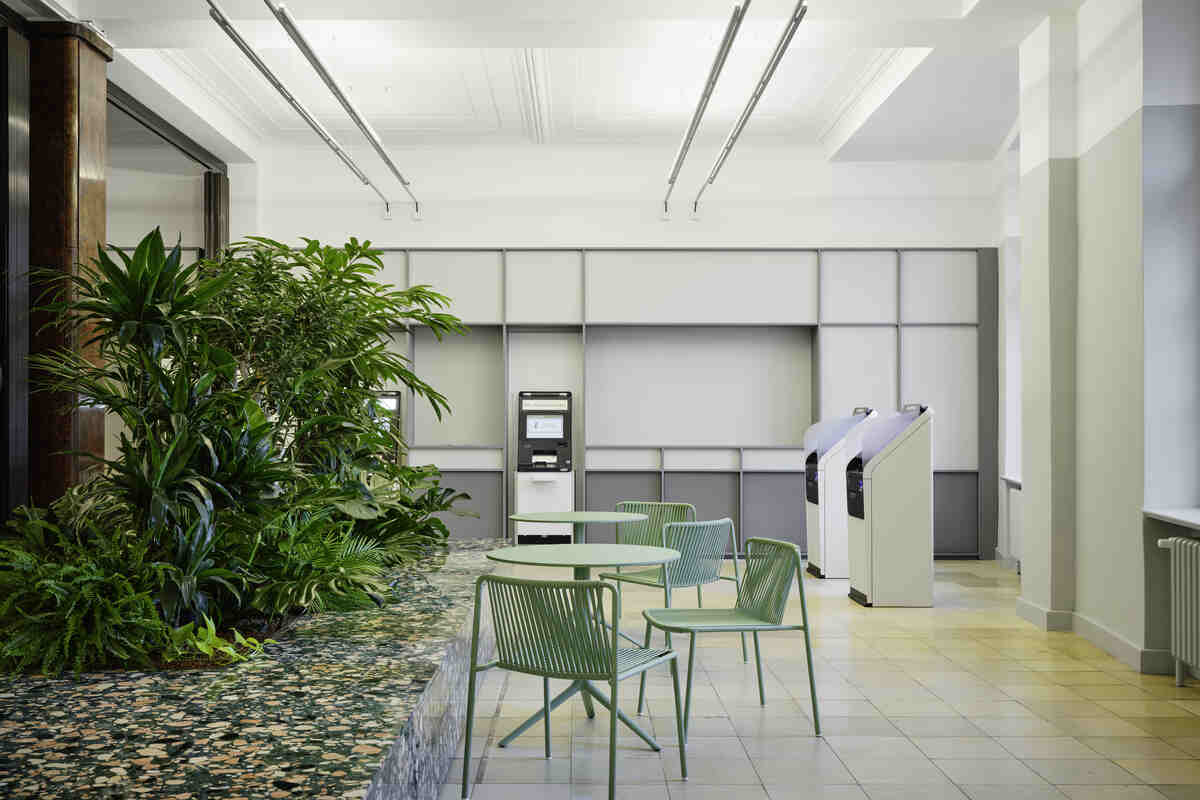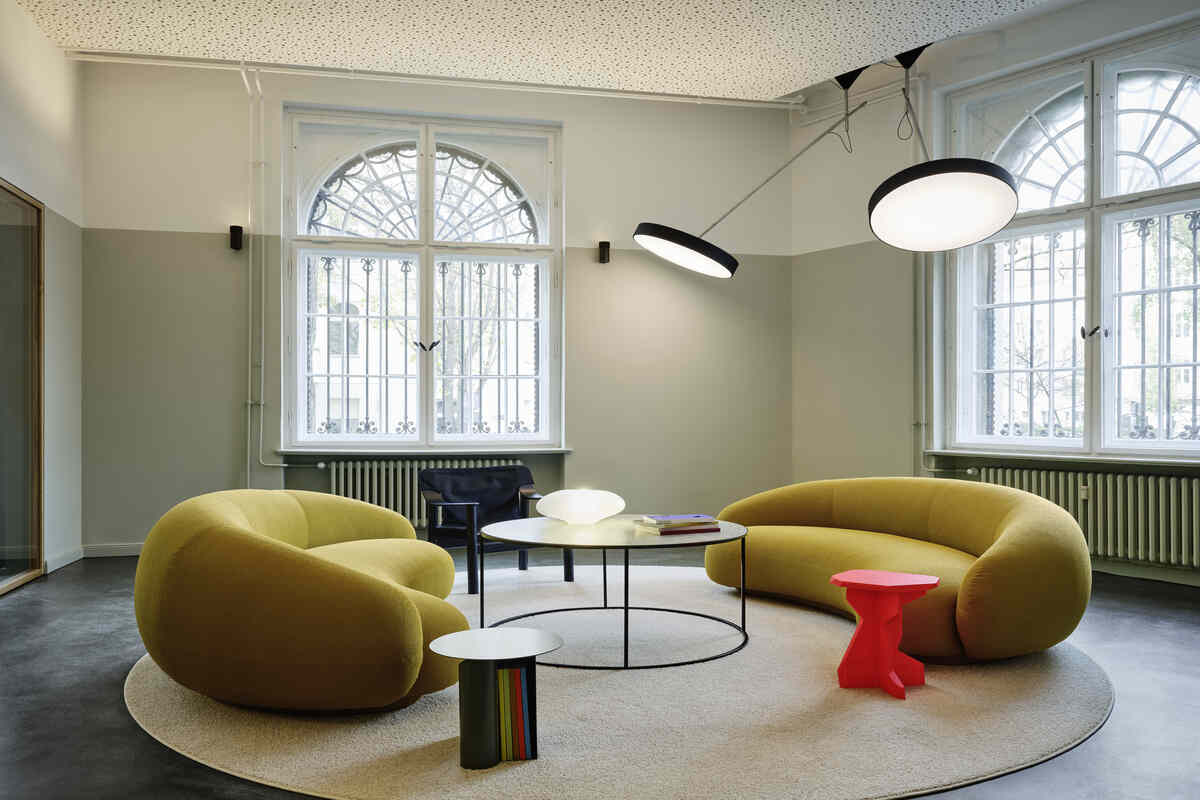 PSD Bank's intimate community space cleverly blends shiny metals, pickled woods, and terrazzo with recycled materials. The historical colors meticulously preserved over a century of paint layers, add a touch of authenticity. The bank seamlessly blends contemporary and traditional design principals, resulting in a harmonious style.
Spanning an impressive 950 square meter, the bank features an exquisite open-floor plan, centering the banking hall, with two separate corridors branching out. The design prioritizes reusing and recycling materials wherever possible, even restoring the building's historical shell.  The original dark wood columns and stone flooring proudly stand as a bastion of the community's past.
The PSD Bank Berlin-Brandenburg eG holds immense potential to become Berlin's latest community hub, offering a wide range of possibilities for its patrons and the city as a whole.