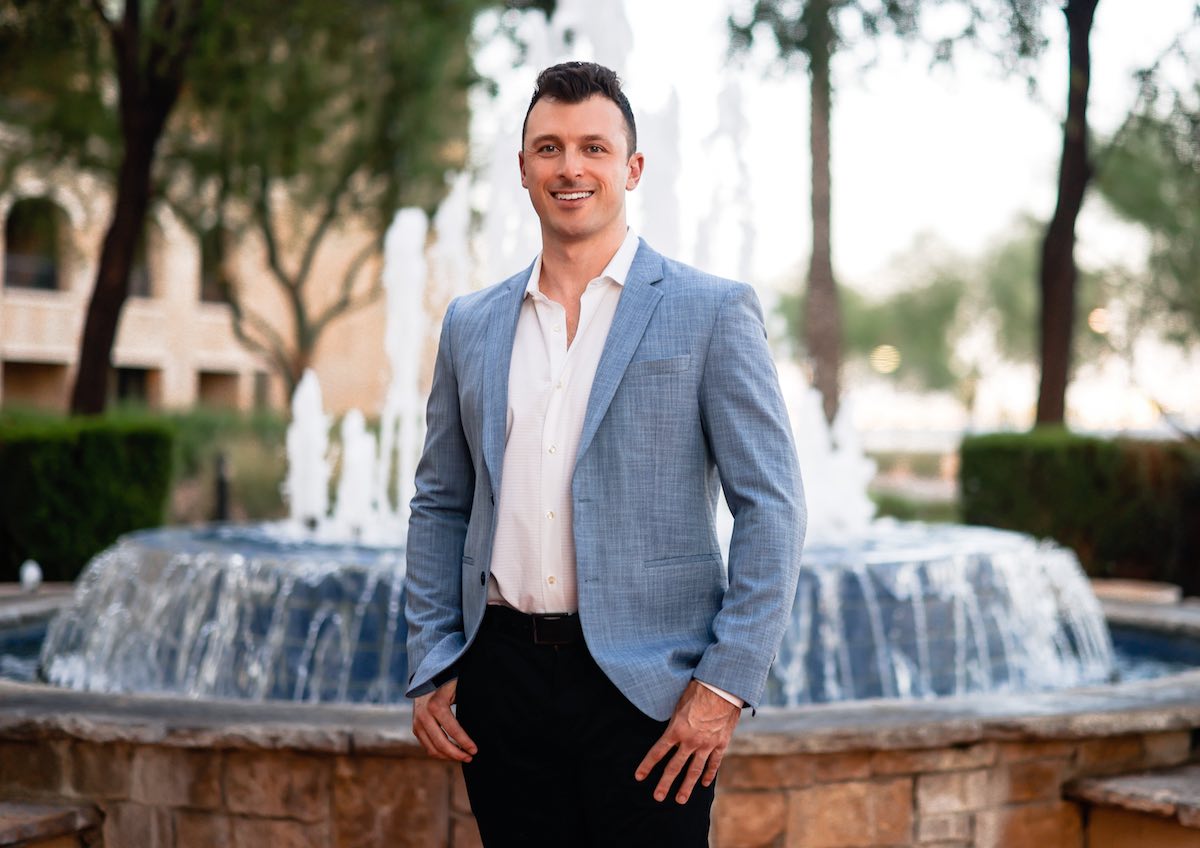 One of the hottest young names in commercial real estate, Sean Lieb has developed a sterling reputation for his keen savvy as it relates to shopping centers and investment opportunities from single-tenant net leased assets and value-add investments. The Senior Vice President at LevRose Commercial Real Estate has a total of over 150 lease and sale transactions in the last four years and without question a name to watch in his field.
For anyone who has been tracking Lieb's career, his ascent should come as no surprise as real estate is steeped in his bloodline. Sean Lieb has been immersed in the world of buying and selling properties since he was a child. His father has been number one in residential sales at HomeSmart International over the last decade, and his uncle was the reigning "Infill King" of Phoenix Metro land assemblage and apartment brokers, so It seemed only right that the younger Lieb would follow in their footsteps…but he needed to do it his way.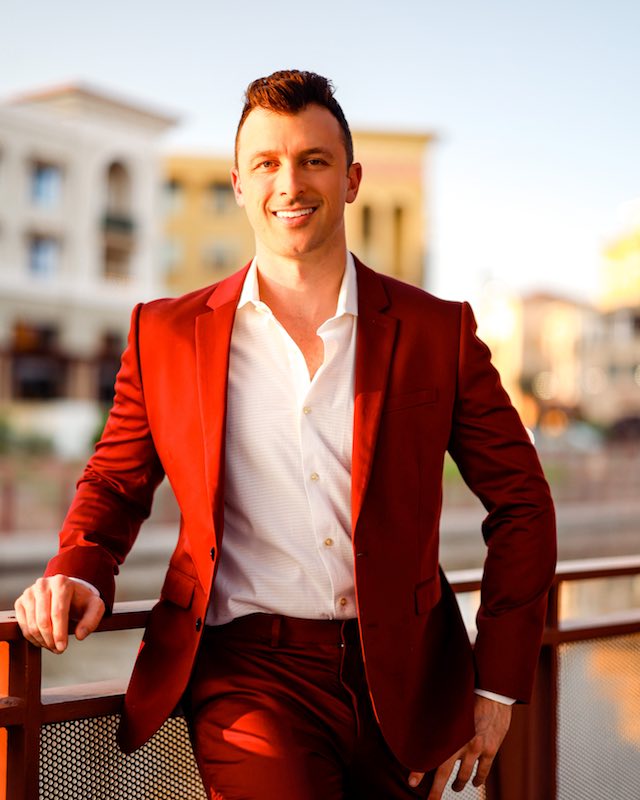 A former state champ at Brophy College Preparatory, Lieb carried his football talents as a wide receiver to both the University of Colorado Boulder and the University of Arizona, where he went on to obtain a BA in Regional Development. While in college, Lieb mastered the art of networking and marketing and would go on to do promotional work for Warner Bros. and Sony Pictures.
"I discovered early on that I had a knack for connecting people and really started to learn the value of interpersonal communication," Lieb says, "I saw that entertainment was an exciting industry, but I knew that it wasn't where I wanted to be long-term."
Soon Lieb would turn to his family for advice on how to break into real estate. "I knew that real estate was what I wanted to do so I immersed myself completely, taking whatever advice I could glean from the wealth of knowledge my father, uncle, and inner circle possessed," he says.
He applied that knowledge and competitive nature to his first job as an office tenant representative, where he walked door to door, eager to broker renewals and relocations. Working as a rep helped humble Sean, and he quickly saw the high degree of hard work it would take to truly differentiate himself in the industry. Soon he earned a job with Cushman & Wakefield/DTZ — a respected commercial real estate broker in Phoenix — as a runner working on a draw payback structure.
"I spent the next couple of years working for negative money but learning every aspect of real estate, from investment sales to tenant & landlord representation," he says. Eventually, Lieb moved up the ladder and became a junior broker with a successful team behind him. He specialized in Target and grocery-anchored shopping centers, neighborhood strip centers, sold investment properties and collaborated with high-volume names in his field like Goldman Sachs, Simon CRE, and One Ten Rei. Soon people in his industry began to take note.
After a dutiful three years with Cushman & Wakefield/DTZ, Lieb decided it was time to bet on himself, and left the brokerage to create his own team. "I chose SRS Real Estate because of their strong reputation and national presence," he says, "and started with merely a handful of listings and clients." That handful of accounts quickly grew to over 50, and today Lieb has completed over 120 lease and sale transactions — a value creation of over $60 million in the retail/restaurant space.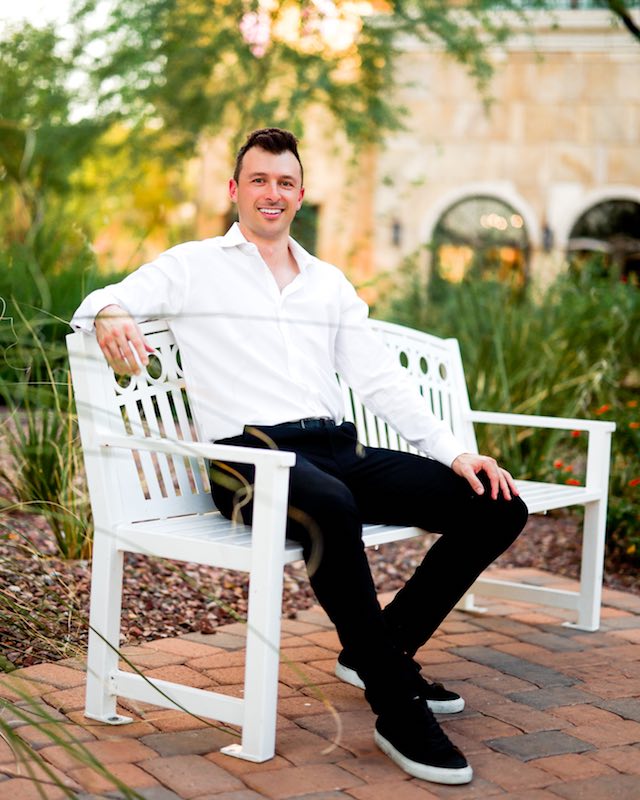 His team focuses heavily on out-of-state and in-state buyers and landlords utilizing excess capital to purchase shopping centers, multi-tenant retail, and drive-thru investments around Arizona and West Coast. The additional value Lieb's team brings is the variety of local, regional, and national tenant-requested sites. His team has been hired to find sites throughout the U.S. for national brands like Charles Schwab, Denny's, El Pollo Loco, Dunkin Donuts, Sonic, CVS, Driven Brands, and Orange Theory Fitness.
When it comes to commercial real estate, Lieb has learned some tested principles over the years. "First, I cannot stress how important time management is," he says, "your time is valuable; make sure you know how much you are going to have to expend and weigh the risks." Second, he stresses the importance of thoroughly vetting buyers and tenants before transactions. "I was shocked to learn that not everyone does this," Lieb says. "You have to know who you are going into business with and do as much research as possible to ensure maximum success."
As always in the commercial space, one must be constantly up-to-date on what sites are leasing and selling for. "You need to constantly know how the marketing is changing and evolving," Lieb says. Finally, and this is a big one, be honest and transparent. "In real estate, we have an obligation to be trustworthy and straightforward with our clients," Lieb stresses. "Don't inflate things; be earnest in how you represent everything and don't sit on bad news."
And for those looking to start in real estate, Lieb offers the following advice: "Be patient. Know that it takes time to learn, to grow, and understand that it can be difficult to build a network. Be persistent, find a good mentor, and above all else, don't give up." Lieb saw many people get discouraged by the daily grind and hard work it took to succeed in his industry. "It is definitely not for the faint of heart, but if you can stay persistent, the rewards are immeasurable."