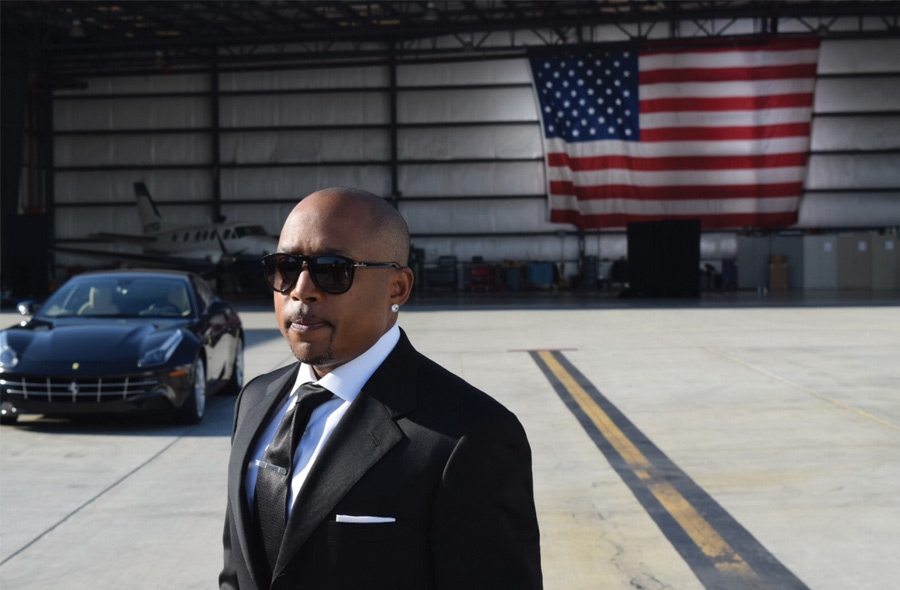 I am honored to say that as of this issue, I will be joining Jetset's esteemed team of Executive Editors. Each issue I will be bringing you my insight and advice on business, entrepreneurship and life.
I look very forward to contributing to a magazine that has such an elite readership. Jetset readers speak my language.
Many of you know me from my time on Shark Tank, others from my work as an entrepreneur. For those of you who are unfamiliar with my bio, I grew up as an only child in Hollis, Queens. It was there that I parlayed selling hats on the street corner I'd sewn myself into the sixbillion- dollar clothing empire known as FUBU. In the process, I didn't just create a company, I created a brand. I built something that spoke to an entire demographic. What was exciting about our clothes, what a lot of folks connected to, was that we wore them proudly. They were a reflection of our world.
Long before Shark Tank, I was investing in companies and mentoring entrepreneurs. And over the years, I have watched as countless people attempted to launch brands of their own. Some were successful; many were flops. Through my Shark Branding consulting firm, I put entrepreneurs and their products in the hands of influencers and trendsetters. The idea is not to just throw capital at their companies, but rather to teach them how to do what I did. We show them how to actually create a living brand.
Throughout my career I have analyzed business of all sizes. Something that has always fascinated me is what happens when individuals launch brands and create businesses from a place of desperation, of hunger. The fuel that propels them in those strenuous early years is the same fuel that propelled me when I was selling hats on the street corner, trying to launch FUBU. It's something I have termed the "power of broke."
The power of broke is a driving force that is responsible for many of the most iconic brands in our history: Apple, Ford and McDonald's were all founded my men desperate to make ends meet. They poured their blood, sweat and tears into their businesses and built brands that are as iconic as the American flag. But what happens in business when entrepreneurs lose sight of that early ambition? What happens when they lose the power of broke? We all know the story…their brands suffer as a result.
The truth is that eight out of 10 new businesses fail within the first 18 months. It's simply not enough to have a good idea for a start-up or a hot new product; execution is key. It's something we strive to reinforce on Shark Tank and it's the focus of my new book, The Power of Broke.
In the second installment, for my first full, in-depth column, I will be giving an extensive breakdown of this philosophy and advice on how to fuel, or perhaps rekindle, that essential hunger. See you then!