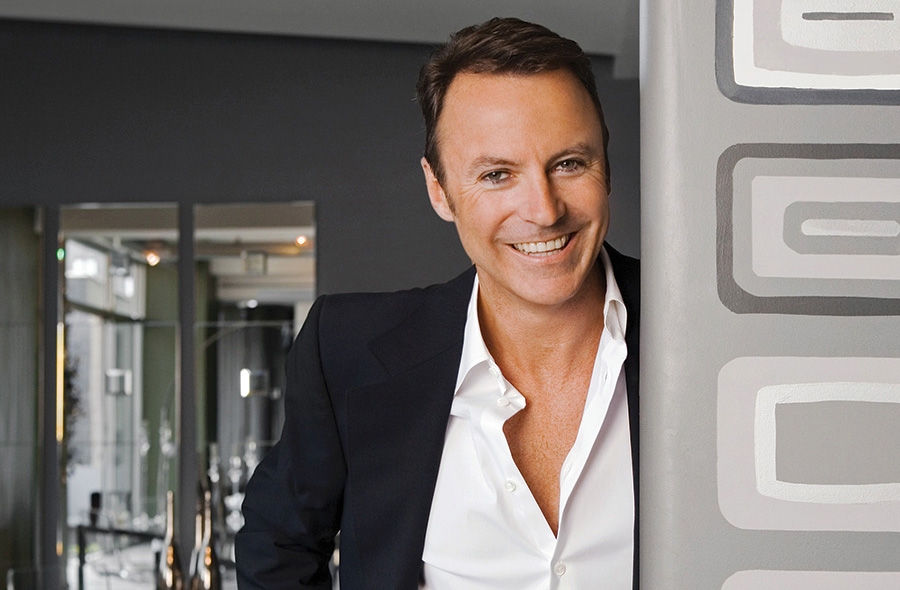 As a party planner and producer to the well-heeled echelon, I have witnessed tremendous change in the last five years.
When the market took a downturn and businesses were collapsing and cash was scarce, it was not fashionable to host big lavish parties, and rightly so. In the years from 2008 to 2013, I never served champagne in a bottle larger than 750ml. I never once served caviar publicly. I am happy to report that magnums and Methuselahs, along with vats of caviar, albeit local, are on top of the menu again. It's fun to see people celebrating life to the fullest.
Not only have people started to spend again, but there is a new spender, thanks to the Internet and online shopping. In my opinion, the world does not need another product; we are saturated with merchandise across every category. What the world wants is editing and curation. Sites like Net a Porter, Farfetch, Guilt, One Kings Lane, and Mr Porter do a great job of scouring the world and bringing you edited and curated products. Some offer a personality quiz so they can send you information and products based upon your personality and style choices.
Online has a big piece of the market share. A millennial will happily fork over $650 plus for a pair of shoes because she wants quality. Mr Porter is growing and now boosts a global reach to 170 countries, with 1.5 million unique users. With each sale, they are noticing a second purchase within two weeks.
There is also a gender twist with purchasers. Men are spending like women and women are behaving like men. Thirty-three percent of Ferrari owners in China are women under the age of 40. Men, too, want their Jimmy Choos and their Christian Louboutins. Both designers have debuted high fashion, high-priced men's shoes. More men are carrying bags or backpacks than ever before. No longer do they leave the house with only keys, phone and wallet. These days, most take a reading device, laptop, charger and assorted electronics with them. In China, the biggest growth area at Coach is men's bags.
Have you heard of RentTheRunway.com? Why pay $6,500 for a dress for one night when you could go out four nights a week and wear a different designer dress every night? You select a dress online based on price, color and style. They send it to you in two sizes with a return box for you to use to send it back the following day or week, depending on the rental. There are jewels, bags and accessories to go along with it. I recently discovered the site Menguin.com that provides a similar service for men for formal wear.
There was a time when you had to be super rich to fly private. Not anymore. The same team that started MarquisJet, which was an opportunity to buy time from the NetJet fleet without being an owner, has a brilliant new company called WheelsUp. While the majority of their flights are under two hours, you can either charter a plane on your own, or share the cost of the flight with other members flying to the same place as you. Now you don't need to be a gazillionare to get there quickly.
And let's talk about behaviors for the new luxe era. Our lives have become so transparent thanks to social media. I am constantly amazed at how much information people post about themselves. Some girls post information about having their legs waxed or boast about a new nail color and their Botox visits. It seems like everything today has a hashtag. With people constantly posting on the social media platforms, too much personal information is out there, and once it's out there, there is no taking it back. I predict that the seriously chic people are going to shy further away from all forms of social media in the near future.
"A combination of technology and people delivering proactive, personalized customer service will become invaluable in luring and attracting customers."
The new luxury really is all about privacy. Already, I find many clients who have taken down their Facebook pages and have canceled their Instagram accounts as they prefer to live their lives privately, shying away from having their picture taken since they don't want their neighbors in Seattle knowing how or where they live in New York, or where they are traveling to. Post that you are headed to St. Tropez for two weeks in summer and see how many people start hounding you for dinner plans. Or realize this would be a good time to burgle the home!
The more we rely on the digital and automated world, luxury will be defined by personal service. My favorite quote is from the recently passed Dr. Maya Angelou. "I've learned that people will forget what you said, people will forget what you did, but people will never forget how you made them feel." That is why a combination of technology and people delivering proactive, personalized customer service will become invaluable in luring and attracting customers. Companies are working very hard to anticipate the unanticipated needs of the customer and provide excellence in service and hospitality. Staffs are educated and empowered to go the extra mile and look for opportunities to be of service and provide a personal touch, and create that unforgettable customer experience.
Indeed, there are exciting times ahead.
Stay tuned . . . I am writing a book on the subject.