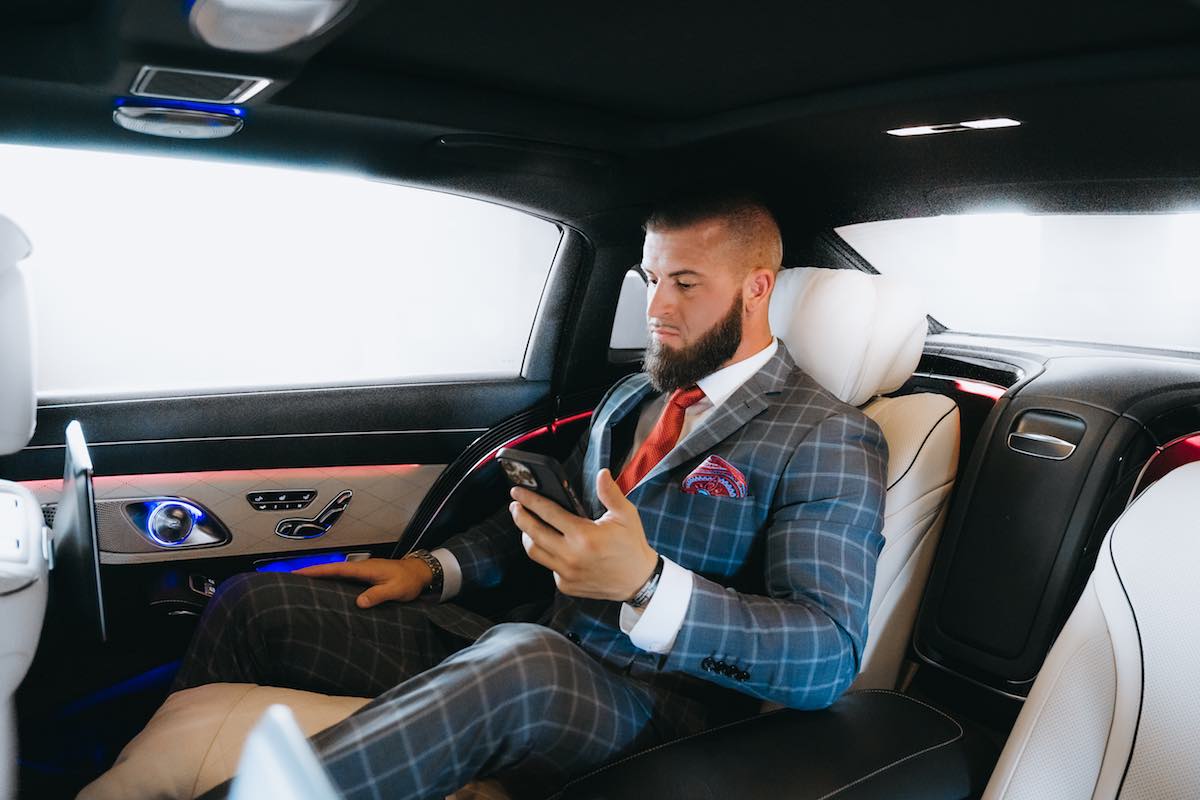 Some people are born to answer the call of duty. Skylar Domine is one such individual. In between expanding his numerous growing business ventures, the decorated former Marine and Operation Enduring Freedom war veteran has been committed to helping make a difference around the world. Through his mentorship and brave work with Veterans Empowering To Protect African Wildlife (or VETPAW), Domine is helping fellow veterans regain their honor and get on track in the civilian world after serving their country, all while saving endangered species and making a positive impact on the world.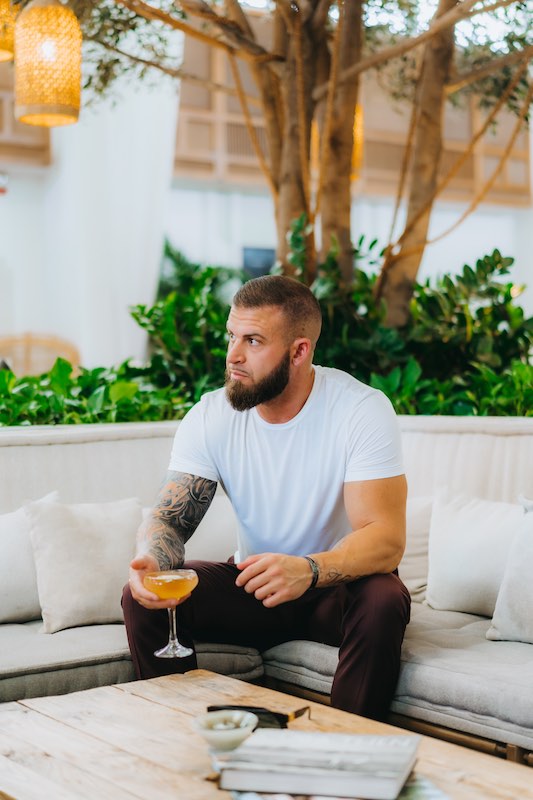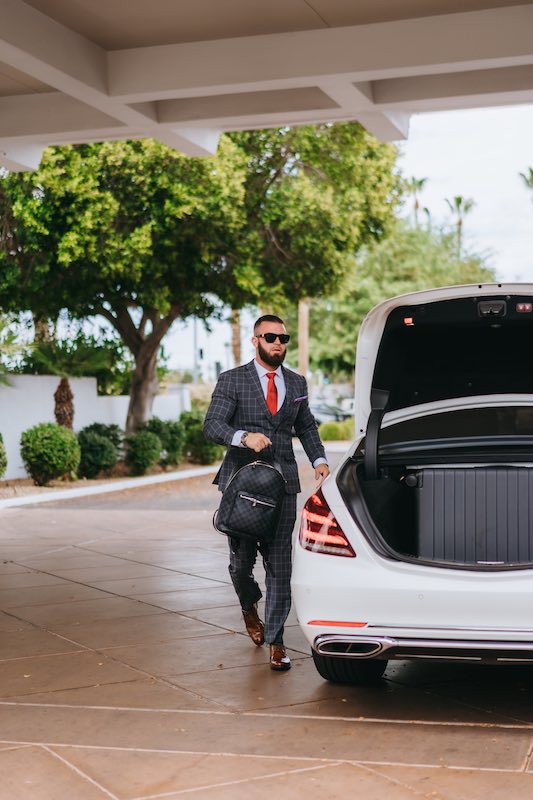 "The greatest honor of my life has been serving my country," Domine, who received the Navy Achievement Medal (NAM) for his bravery during combat, says. "But for many veterans, the transition back into society can be tough." He knows this all too well. "When I got back from Afghanistan, it was quite an adjustment," he says. "I felt lost…I was dealing with PTSD and horrible nightmares and migraines…I would wake up in a cold sweat screaming; it was really a bleak time." Like so many of our nation's veterans, he was in pain and searching for a second purpose.
Thankfully, Domine found salvation through physical fitness and entrepreneurship. He began bodybuilding, fine-tuning his already impressive physique, and went on to set a state powerlifting record. Then he started a personal training business and began owning and managing gyms, eventually launching a successful apparel company and authoring a book on physical fitness entitled You Don't Need a Personal Trainer. Today he is involved in several industries ranging from credit repair (his company Capital Solutions) to executive protection to real estate and CBD/cannabis.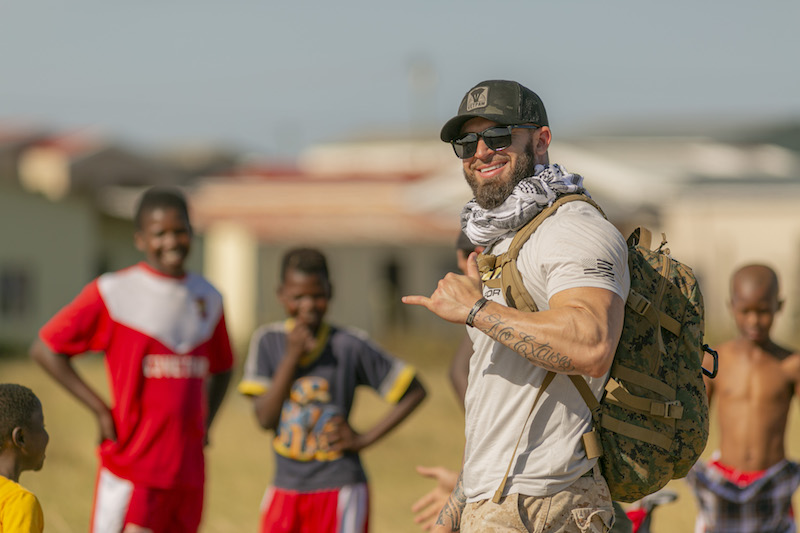 "With every new venture I take on," Domine says, "I ask myself if it is helping benefit someone in some way." After finding success, he knew he was obligated to help give back to his fellow veterans. "Over the years, I was seeing that I was losing more of my brothers to suicide than I had lost while we were in combat," Domine says. "That simply should not happen." To him these men and women were heroes, and they should be celebrated as such. "I love this country so much," he says, "but the sad reality is that many of our veterans are forgotten once they return from battle." So he made it his mission to give back to them.
Domine began actively mentoring fellow former Marines, teaching them crucial life lessons he had learned such as financial literacy, how to build credit, how to properly deal with depression, and how to start their own business. "My brothers and sisters needed to know that they weren't forgotten and that there is a pathway to a better life," Domine says. He was determined to provide them with the necessary knowledge and skills they needed to overcome the pain of war and begin making an incredible impact on the world…because as he puts it "these men and women are incredible, they just lack the tools."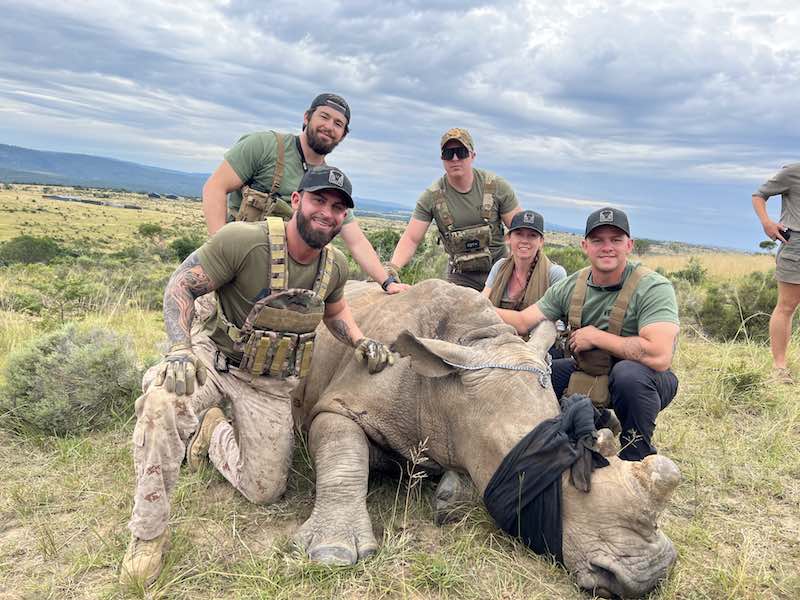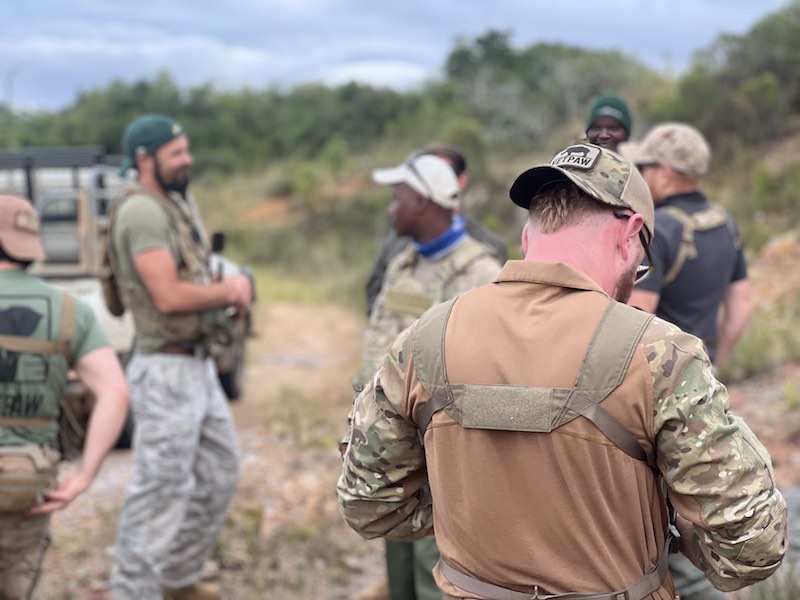 That mindset is what led to Domine's involvement with VETPAW, or Veterans Empowering To Protect African Wildlife. Founded by another former Marine, Ryan Tate, the organization takes veterans like the men and women Domine mentors and puts them to work in Africa saving endangered species and rebuilding impoverished communities. "What VETPAW does is really a win/win," he says. "On one hand we are helping our incredible veterans find purpose and work and on the other, we are saving animals from vicious poachers while helping people in poverty live a better life."
Domine (who sits on the organization's advisory board) describes his first trip to Africa with VETPAW as a life-changing experience. "I thought we were only going to be assisting in counter-poaching missions but in reality, the change [the organization] is making on the ground runs so much deeper," he says. In Africa, Domine witnessed the worst poverty he had seen since the war. "These people are just desperate for a meal…and many are forced to go on poaching missions or else their family will be slaughtered," he says, "they need all the help they can get.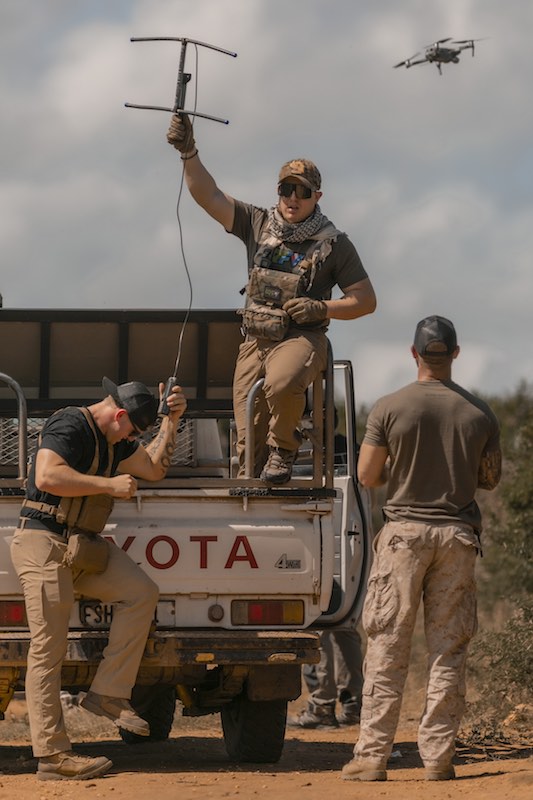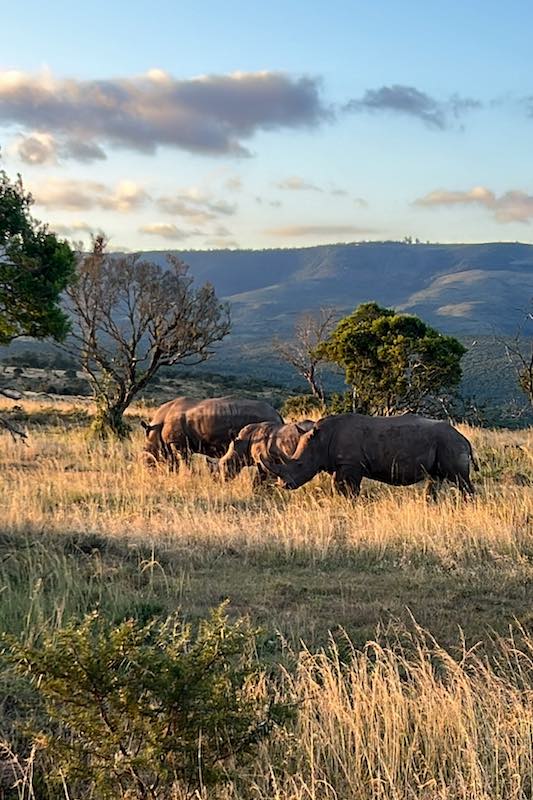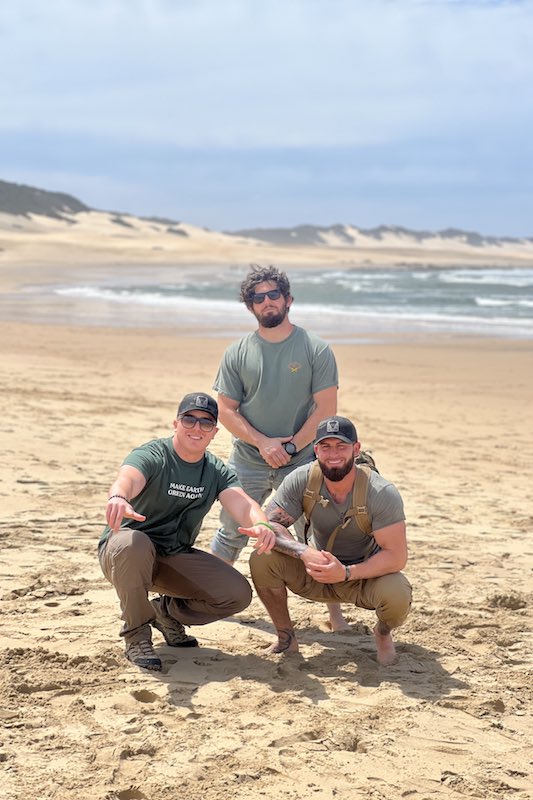 Today the organization counts many celebrities such as Diplo, Dana White, and Cindy Crawford amongst its supporters and regularly organizes missions to save animals and provide valuable resources to impoverished children in neglected communities. Domine recently returned from a trip to South Africa and was humbled by the work that he and his fellow veterans are accomplishing. "We rescued several animals, cut the overgrown grass so that kids could practice soccer, gave the kids soccer balls, cones, cleats, and jerseys, and provided reinforced security for a special needs school," he says.
According to Domine, seeing firsthand the kind of impact that these brave men and women can make in the world only validates his belief that they have so much more to give. "My greatest piece of advice to my fellow veterans is to never forget that you are loved and you still have a higher purpose," he says. "With just a little guidance you can find meaningful work or break away from your nine-to-five and create forms of passive income." For Domine, the mission is to continue growing and continue helping heroes…one life at a time.