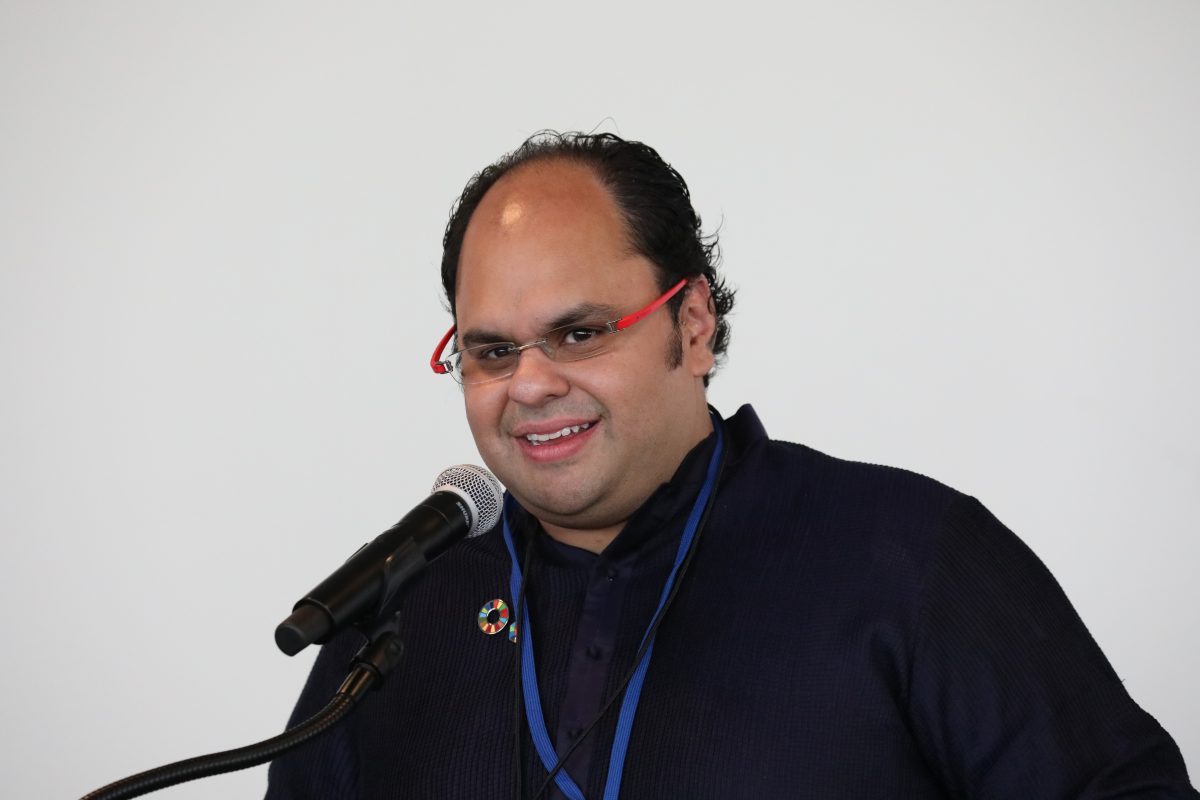 During one of New York City's hottest days in recent history, social innovation guru and NOVUS founder Kunal Sood was able to bring together leaders in entertainment, politics, education and aerospace at the United Nations headquarters for the SDG Moonshots Summit (#NOVUS2019). Sood created the event to place the spotlight on the UN's sustainable development goals for 2030 and the "First Woman" campaign, celebrating firsts by women worldwide.
On July 20, 2019, on the same day as the 50th anniversary of the moon landing, Sood brought together an unprecedented list of speakers and presenters, including Her Excellency Sarah bint Yousif Al Amiri, Minister of the State for Advanced Sciences; Anousheh Ansari of the UAE and first female private space explorer; actor/activist Val Kilmer; co-founder Tribeca Film Festival Craig Hatkoff; Hollywood royalty actress Oona Chaplin (Game of Thrones, Avatar) and E! Entertainment Television co-founder Larry Namer, to name only a few.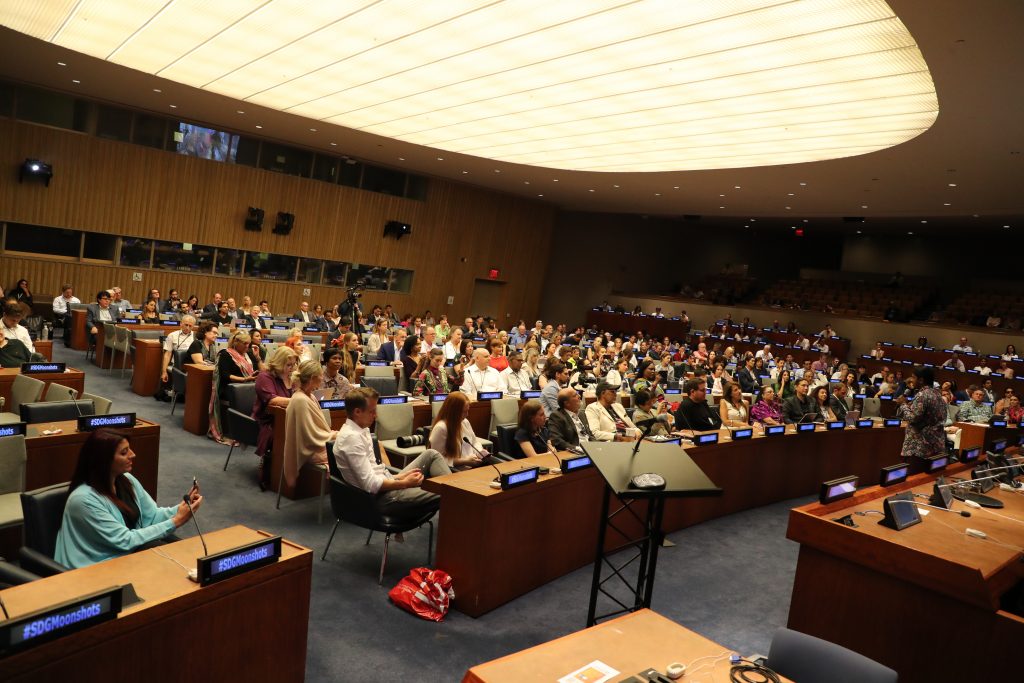 The following is an exclusive interview with this maverick entrepreneur.
July 20th was the 50th anniversary of the moon landing, the same day as your summit at the United Nations. Can you speak about the highlights of the day?
Sood: Yes. So against all odds, we were able to pull this off because it was the 50th anniversary of man landing on the moon and we wanted to make it relevant to not just the idea of man and space, but human beings on earth. The goal was to really create a new endeavor, which we called SDG Moonshots by connecting it to the 17 United Nations' global goals and to make that idea the ultimate Moonshot for the future.
How were the crowd and the people that came and what was the role of all the various participants?
Sood: We had an extraordinary insurgence of positive people in the room from all walks of life. We had astronauts.  We had ambassadors. We had UN leaders. We had extraordinary citizens, entrepreneurs, humanitarians and artists, as well. So for me, that is the fabric of life. When one brings together people from all corners of the earth, from all walks of life, one can re-imagine solutions for a better world and transform the world for a better future. That really was at the heart of what we were trying to do in partnership with the UAE mission. Novus went into this new stage of evolution, trying to re-imagine not just how we would explore space going to the moon and to Mars, but really explore the depths of the ocean. The theme was "Moonshots making the impossible possible from the oceans to the moon."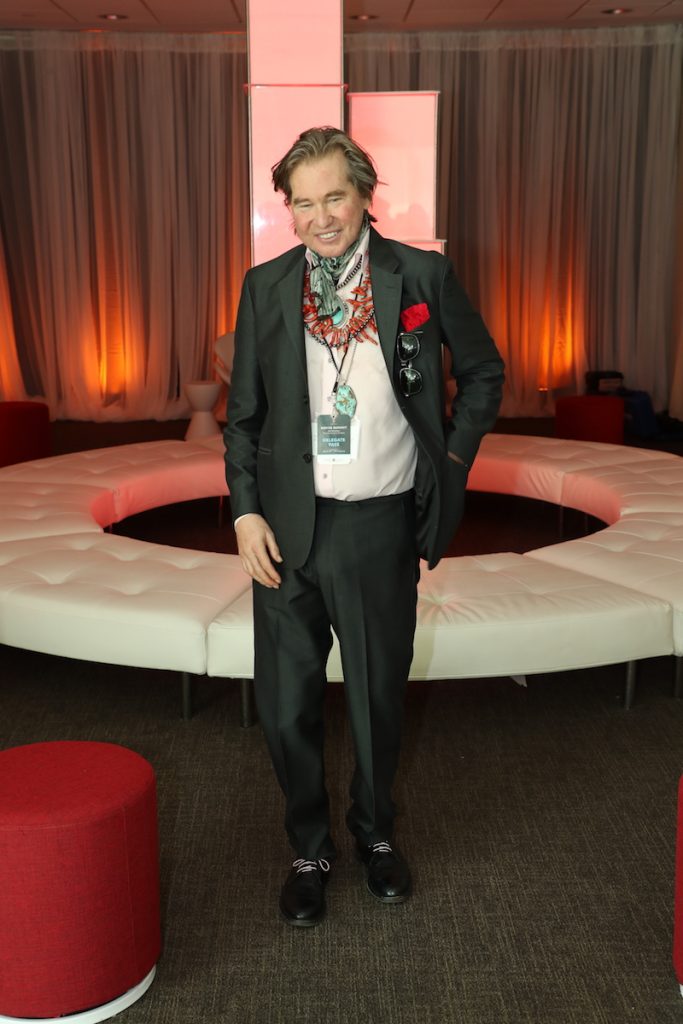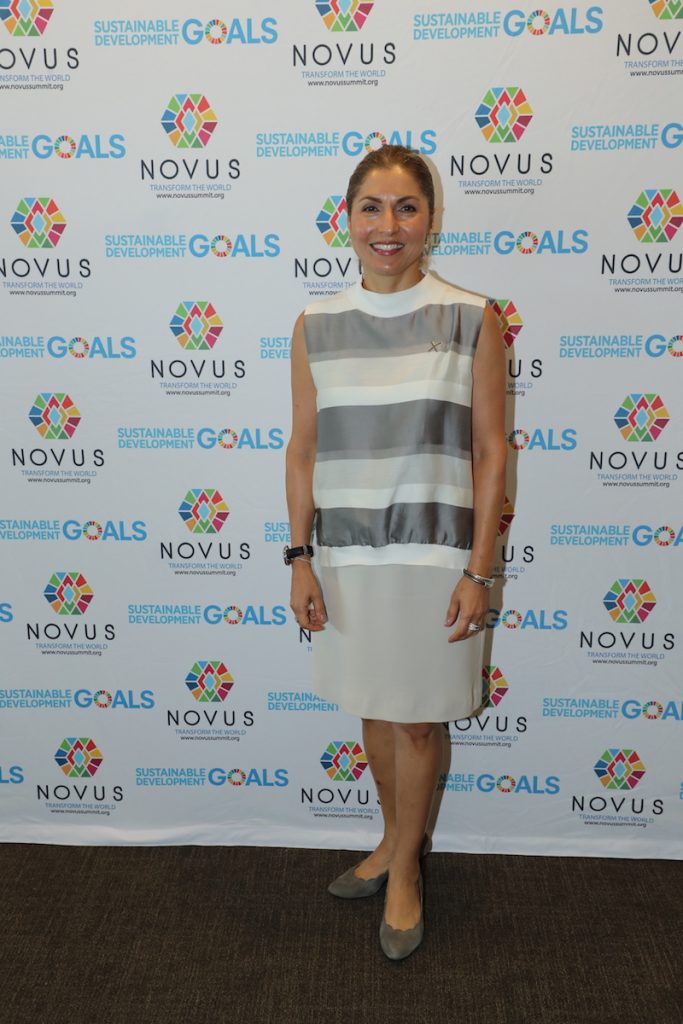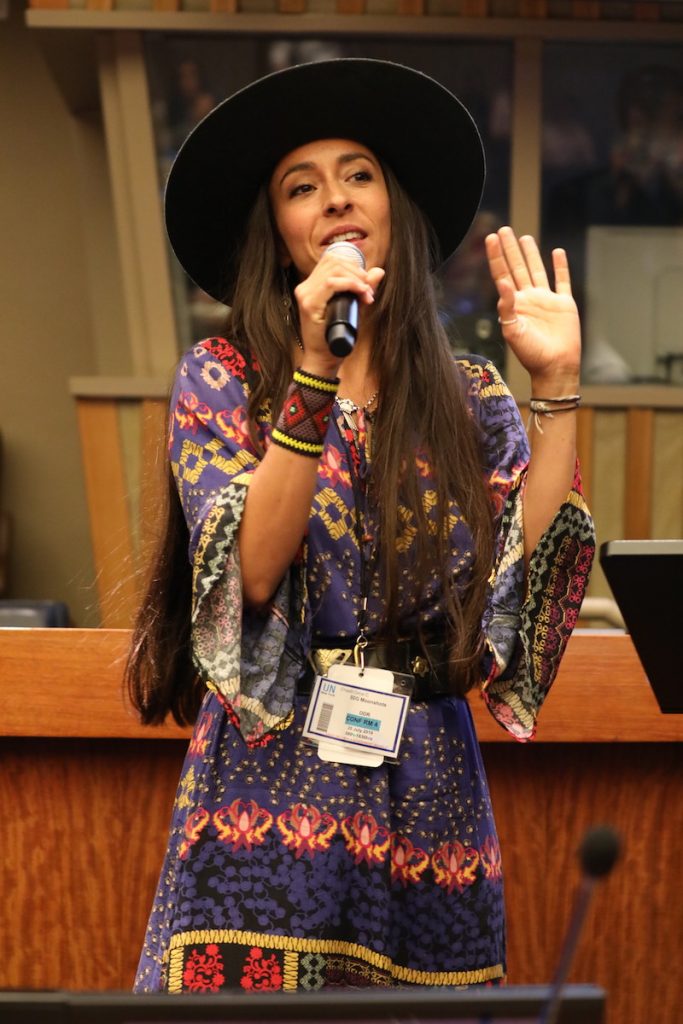 How important do you think it is that we get to Mars within 10 years?
Sood: I really believe in the process of innovation and I believe that getting to Mars is as important as fixing everything that is wrong today. So, it is an extremely important endeavor. I do believe that planet B should exist, but I feel what's more important, here and now, is that we focus on planet earth, which is our mother ship. I always use the metaphor that at Novus we're building a rocket ship to save our space ship – the one that matters the most to us, which is Mother Earth.
Do you think that your business decisions should be underpinned by moral courage, empathy and compassion, and if so, how do we get that to happen?  
Sood: Well, there's a lot of moral courage in business. The compassion and the effect of altruism and the empathy, the right kind of empathy,  are what I feel is harder to attune. Moral courage is just mustering up the ability to conquer your fears and go into action around what you've decided to put your mind to. The compassion requires a lot more inner work and I feel like here and now in our world we see so much divisive rhetoric and narrative. It's much more important that we focus on inner transformation in order to have the right kind of external impact we need in our world today. I feel the most important thing is for us to cultivate inner compassion, so that we can show compassion towards people, whether it be a homeless person or even a billionaire. I feel like that's what is lacking today. We don't have compassion.
Can we accomplish this without making a political statement?
Sood: Everything can turn political. That's what I've learned in my life. I don't believe anything can be apolitical beyond the point. I believe we could start out non-political, but everything becomes political once special interests creep in.  That's where I feel like these more important character virtues, such as moral courage, compassion, empathy in altruism, all must become center to our ability to rise above the politics and do what's right for the people and for the planet.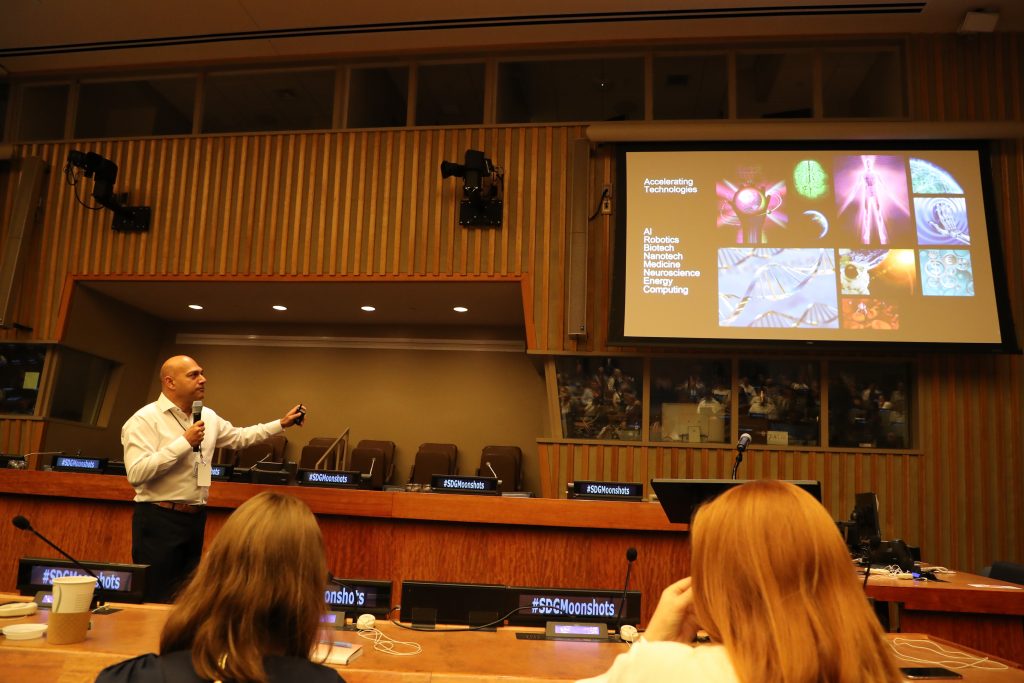 How do you get that kind of individual mindfulness to manifest itself?
Sood: It's not easy. I think suffering is a great process and one of growth. The more you learn how to grow your compassion, with that growth, you can grow your moral courage. It almost comes automatically when you grow compassion. Now it is true that some people suffer and turn to the dark side and that is the paradox that we live in the world. Human beings are not perfect. We weren't born to be perfect. We always have the choice between right and wrong, good and not so good, and I feel that's a constant process of evolution that each person has to evolve into a better version of themselves. I feel how we do that is pivotal and one of the ways you can do that is by serving something that's larger than yourself. The biggest way I feel that one can really focus on the right kind of mindset and mindfulness being, attuned to in the world is by really focusing on solving for global grand challenges.
Putting yourself in positions or situations where you see the world from a place of gratitude so that you feel good about who you are and where you come from. For example, being a global health scientist a decade ago in the slums of Mumbai  taught me that I need to stop complaining about small things that mattered to me as if the world was coming to an end, whereas people here that didn't have water, electricity on a daily basis.
So put in perspective about what I need to focus on, which was being a better human being. I think that's one of the places that we need to focus on continually and yes, mindfulness practices can help you. But, the more important piece to me is being in service of others, and also going from being a 'go-getter' to turning into what I call a 'go-giver,' where we focus on making, giving the norm and not the exception, giving to each other, giving back to the world and giving to yourself is a big part of this. It is about self love and self acceptance and forgiveness.
I feel a lot of us don't allow for us to fall into a place where we forgive ourselves and if we don't forgive ourselves, then the idea of forgiving others becomes less relevant. So I feel like that relevance of being able to forgive yourself, accept yourself, and begin the process of self love in order to expand and transform into a better human being is how we could do this.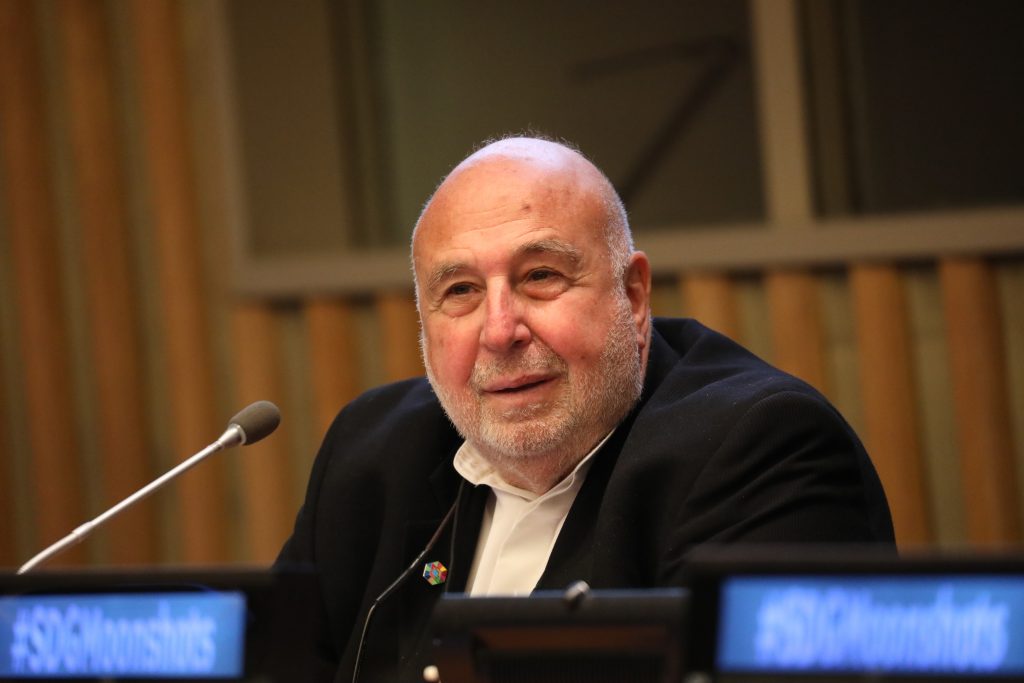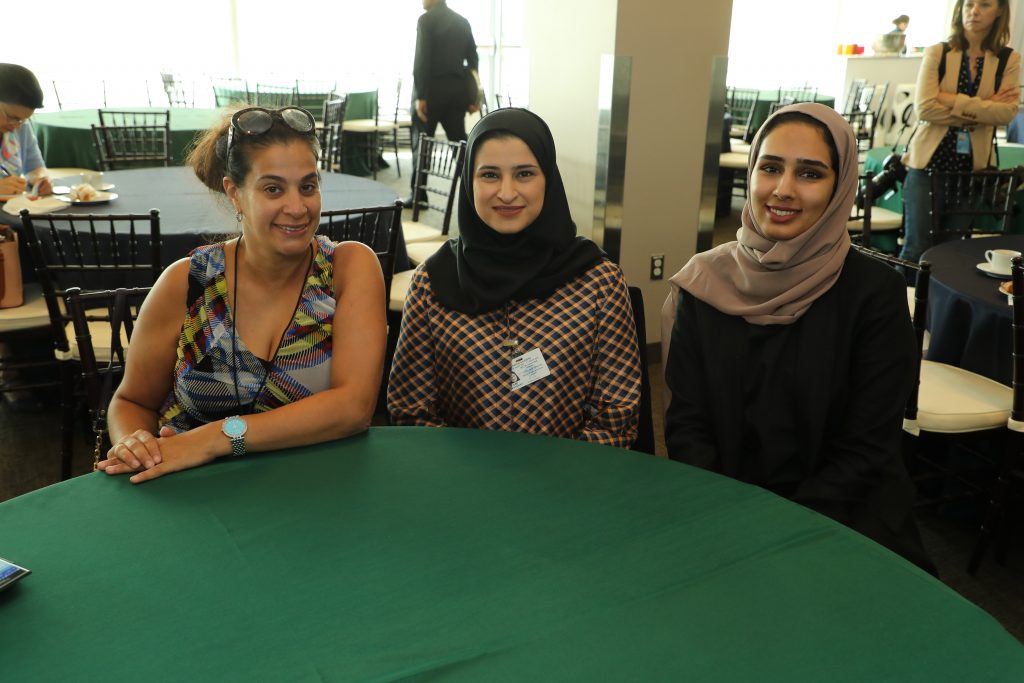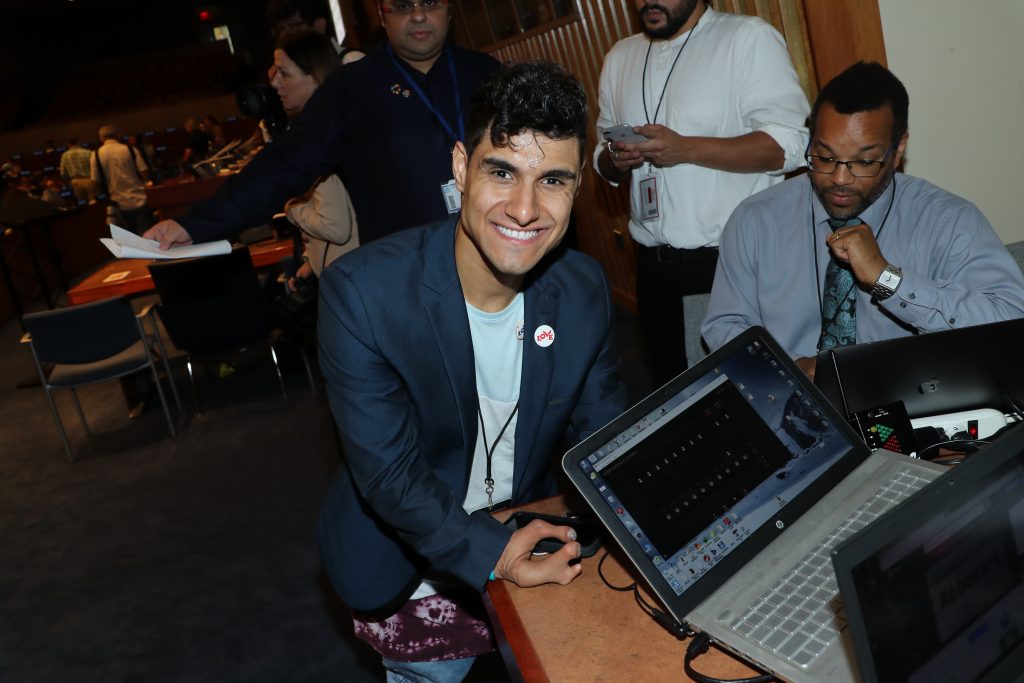 You were quoted as saying "we are all gifted, even the seemingly cursed." Can you explain this?
Sood: Yeah. It's true. I grew up with a learning disability and I suffered a great deal because in my own country India, I was seen as an outlier, as someone that didn't fit into the norm of being a doctor, engineer, lawyer or businessman. I really had gifts that were considered worthless in that society, whereas when I came to the United States, there was a whole new way in which I could express these gifts that were considered curses back home. All of a sudden I saw myself in my first iteration of my career, supporting the fashion industry in a big way.
I really enjoyed the process of storytelling and the idea of bringing concepts to life. So if there was a story to be told, I was able to take my imagination and allow it to leap forward, almost to leapfrog over many of the others and create a narrative that was so compelling towards making something, not just extraordinary, but exponential.
Tell us your experience in the fashion industry.
Sood: The New York fashion industry in the 90's was intense and extraordinary. It was the time when I remember even Europe would take second stage to New York Fashion Week because Anna Wintour and all of these legends were born out of this time and a lot of the trade came out of New York. Not only the trade, but even the creative trade. I'll never forget when I moved here in 1997.  I had the privilege of working with some of the most amazing designers – Calvin Klein, Armani, and I supported them in some capacity through my association of being a young student at Parsons School of Design.
So yes, it was breakneck speed and what I loved about it was the storytelling. I didn't love the fashion so much, so I switched careers. Eventually I had to look at myself in the mirror, and one day and I realized that I wasn't leading a life that was true to myself. All my love, my passion, I realized that I was leading a life that was what was expected of others and not those whom I loved and who loved me. It was just a bunch of people that I was trying to impress and for me, that really was an eye opening moment, so I decided to go back to my love for integrative medicine and health and healing. It took about a decade to really dive deep into that world after that and I still kept the parts of what I learned in the fashion industry with me that served me in that industry as well.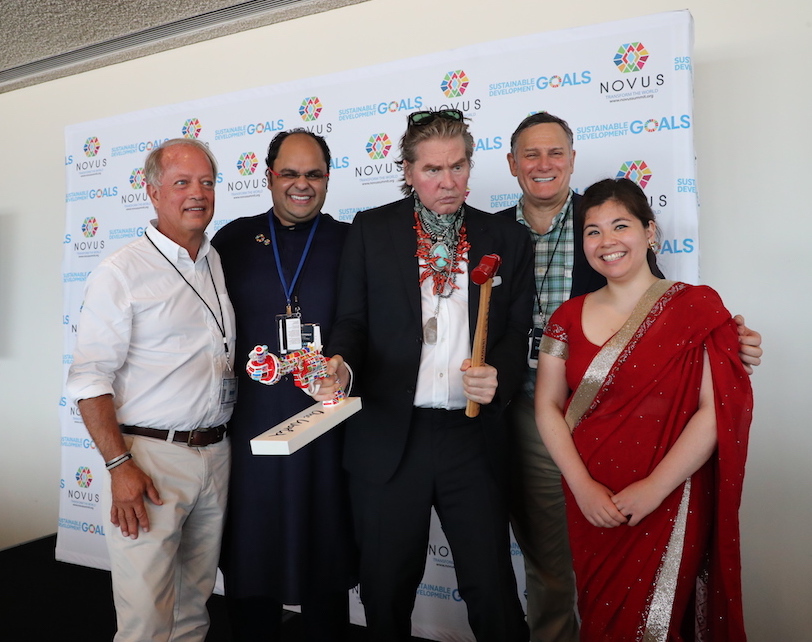 You were at Tribeca, which is a major film festival, and you won a 'Disruptor Award.' Could you talk about that  and comment on whether you agree that Tribeca is disrupting the film festival and the film business in America.
Sood: Look, at the corner of the tropics on festival was to do good by bringing people back to a community that had largely been stricken by fear because of 9/11. 9/11 really shook me at my core. It made me become so much a part of the American ethos. I literally believed I was American and I wanted to fight for what I felt had been taken away from us, which was safety and freedom through that act. I think Craig Hatkoff and his wife, Jane Rosenthal… and Bob of course, Robert De Niro, started the Tribeca Film Festival to truly shed a positive light around what is possible when even in the darkest hour, through storytelling. I remember at that time being very effected by what was happening inside my heart.  I'll never forget how everyone was in despair and you see the power of media is something that people take for granted and the truth is media can really change our lives. That's why when we go to a movie you can cry like a baby, even if you're an adult. Because you can really emote the sense of character that they're, or sense of emotion that story is trying to tell for the world and so I think Tribeca was a gift to us, especially as New Yorkers that had kind of become a little afraid of the future. What I've learned in my work as a curator is where driven by the future more than we are by our past. We're held back more by our past than we are, but we're driven by the future and what Tribeca Film Festival did was give us a future we could believe in through the movies and the films that were showcased downtown, and then with the Tribeca Disruptors Innovation Awards. The awards in the Disruptor Foundation took that to the next level.
Sood is definitely taking things into his own hands to bring us to the next level, all with a little help from his friends.