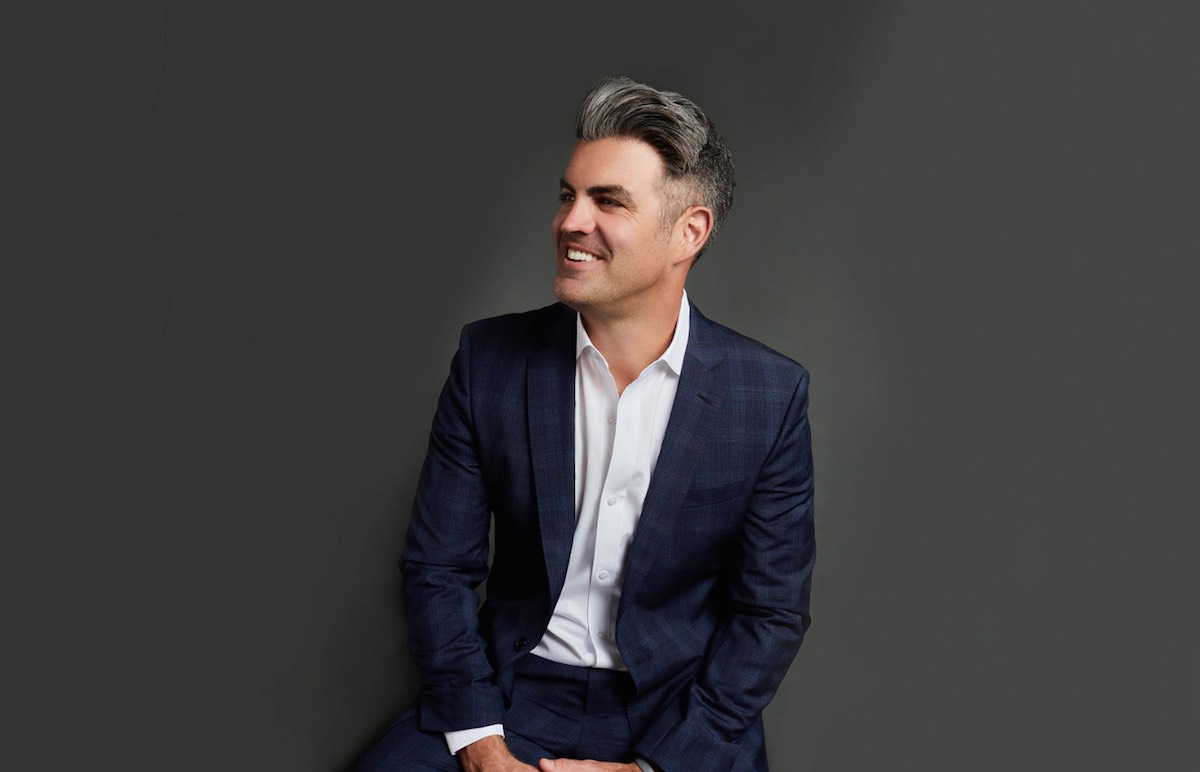 Photography by Jamie Lynn Lloyd
There is something to be said about those who leverage their success to inspire positive change in the world. Tim McBride is one such individual. For the past few years, the preeminent Scottsdale real estate professional has been utilizing his platform and mining his noteworthy network to help give back to those in need. His innovative organization Homes for Good uses the incredible access that residential real estate provides and turns everyday business responsibilities into immediate local community impact. The organization empowers several worthy charities through a unique strategy of grassroots fundraising, marketing, and strategic partnerships under McBride's astute altruistic vision.
"It all started with a simple idea," McBride tells Jetset, "early in my career, I was holding open houses and bringing people together to view listings and I thought, 'what if there was a way I could use the space of the open house to elevate my standard of service by raising money for local charities and championing the good happening in our local communities?'" So in 2018, he made a pledge. For every open house he would hold and every person that attended, he would personally donate to a local charity. The more open houses and people that attended, the more impact he could make and stories he could share with his audience and network. As far as he was concerned, it not only brought more attention to his clients' listings but also shone a spotlight on some truly deserving organizations. Win-win.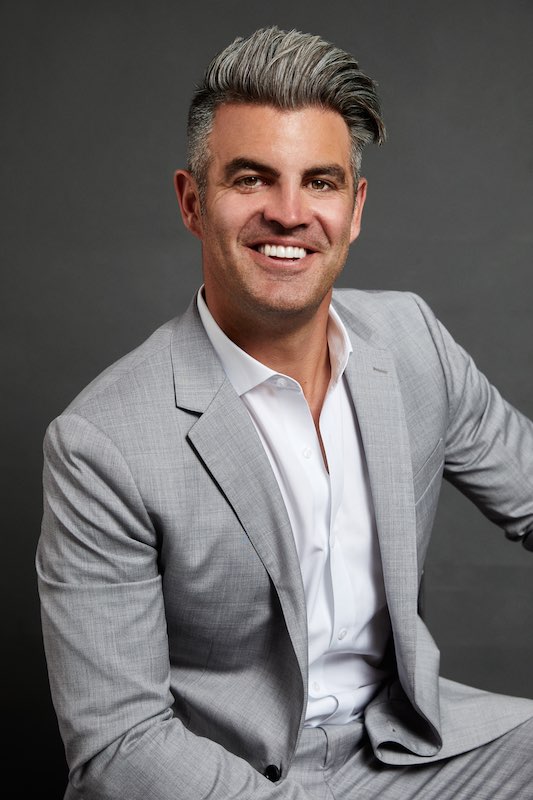 "I've always believed in the idea that residential real estate has the potential to tell a much bigger story beyond the transaction," McBride says. "It can be a catalyst for inspiration, impact, and transformation in our neighborhoods and communities." Today, Homes for Good raises money for local nonprofit partners in McBride's home state of Arizona through three primary methods: He makes a donation for each home that he or a member on his Wexler Real Estate Group team closes, "matching partners" match donations that the organization makes, and anyone can donate through Homes for Good's website.
To date, the organization has reached over 25,000 people, raised over $100,000, and benefitted nineteen unique Arizona nonprofits with an emphasis on youth and sports like First Tee of Phoenix and Giving-Sole. "Every year the platform continues to grow," McBride says, "and every year Homes for Good brings more attention to incredible organizations doing incredible work to meet the needs of others." In just a few years, McBride has turned Homes for Good into a powerful vehicle to spread inspiring stories of good happening in the community while highlighting changemakers doing transformative things for those in need.
McBride's commitment to inspiring change long predates Homes for Good. His career began in Los Angeles in the sports and entertainment worlds where his dream was to become a sports agent. "I've always believed that sport holds the capacity to teach us and focus us on what matters most in life," McBride says. "Sport gives power to others, it inspires hope, teaches empathy, and connects us as human beings." (Growing up McBride had drawn inspiration from professional athletes and saw the positive impact that they could have on people's lives and their local communities.) He worked his way up through the brutally competitive industries of sports and entertainment, ultimately landing a job at Red Bull North America and helping them manage their partnership with the industry-leading agency CAA.
Eventually, McBride moved to San Diego with his wife to help launch a high-performance athletic training facility. "Around that time is when both my entrepreneurial and philanthropic desires began to take hold," he says. He was watching the emergence of fantasy sports and wondered if he could marry this new phenomenon with giving back. "But the idea was to have it be a product that was directed to the players so that they could control their voice," McBride says. And in 2015, the performance-based giving, social impact app Pledger was born.
McBride had moved his family to Arizona to help develop and launch the ambitious project, but numerous internal and logistical issues within the company kept creating setbacks. "It was tough," he says, "I knew we had something great that had the opportunity to really make something special but we kept facing hurdles." Frustrated but not dejected, McBride received some advice from a friend in a local entrepreneurs group. "He told me I should take my entrepreneurial experiences and my passion for business and connecting people and get my real estate license," he says.
McBride was reluctant ("I just never thought it was something I would ever do," he says), but he eventually concluded that if it would provide the entrepreneurial freedom and flexibility to be available to his family, then why not give it a shot. "But I didn't want to be the traditional realtor," he says, "I wanted to keep the brand I had built over the years with organizations like APA and Red Bull intact…to take a lot of the things I had done in the creative and sports world and apply it to this space."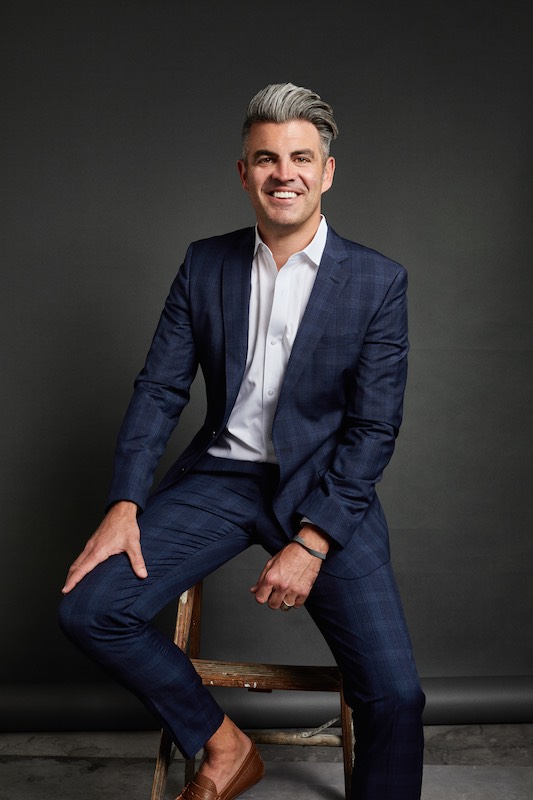 So McBride launched a campaign entitled You Miss a 100 Percent of the Shots You Don't Take inspired by the famous Wayne Gretzky quote. "I told my brokerage at the time I was going to hold a hundred open homes in the next four months," McBride says, "it was a way for me to commit to the business completely." He immersed himself, taking everything he had learned from his past and applying it to his newfound career. "I knew if I was going to do it it had to be all the way," he says, adding that "it was a way of showing my family that I was serious about this new venture."
Once McBride fully committed to the world of residential real estate he knew quickly that he didn't want to just be a realtor, he wanted to be something more…he wanted to become a change agent. "I wanted to elevate my standard of service beyond the transaction to better impact my clients, the businesses, and the community," he says. According to McBride, "real impact happens through real relationships and being in service of others."
Fast-forward three years and McBride is now the number one buyers' agent for the top-ranked realtor in the state of Arizona. He is a fixture in his local community, beloved by his clients and peers alike for his earnest candor and unwavering desire to help give back. He has hosted several episodes as a "Power Player" on American Dream TV, a national television show that highlights real estate and lifestyle in major cities across the nation; and launched a podcast, Change Agent, as a platform for local entrepreneurs and business leaders to share their insights, passions, and causes in hopes of empowering members of their community to facilitate positive change in their immediate environment.
Meanwhile, Homes for Good has become a powerful force in the community and McBride has ambitious plans for expansion. "When I talk to a client now and we do a deal, yes it is an honor to serve them in the purchase or sale of a home, but I get to tell them that their purchase not just benefited them, but also helped make an immediate impact on a specific need in someone else's life," McBride says. "And just that conversation is what moves me and inspires me to think well beyond our city and impact other communities."
According to McBride, 2021 was defined by his board of directors — a team of local leaders he brought on to help him expand and impact more lives. He had each of them nominate an organization they found to be doing exceptional work that could use the support and allow them to concisely focus their efforts. This could allow him to focus on the larger picture, thus impacting more communities. "I want to take what I've been building here in Arizona and go national by identifying Change Agents in cities across the country," he says earnestly.
McBride goes on to say that he wants to be of service to something bigger than himself and change the way people view real estate as a whole. He sees the public infatuation with shows like Million Dollar Listing, and the polarizing way in which his community and industry are viewed. "We all watch and shows like that," he says, "and the narrative is always around the commission, the price of the home, and the lifestyle [real estate] can provide…but what if that narrative was flipped to 'these transactions lead to this immediate impact right here in our own city'…to me that is powerful and that is what drives me forward."