Well known in the global creative community for her artistic, fashion, branding and film work, triple threat Chinese multimedia artist, influencer and entrepreneur YiZhou recently set up shop in Los Angeles in pursuit of her business, lifestyle and entertainment goals.
In recent years, YiZhou has endorsed a number of global campaigns for Persol, DFST – Galleria, Levis, and others. She was named the first ever brand ambassador for China for Clarins in 2010 and has participated in a number of worldwide campaigns for Persol, DFST – Galleria and Levis. She has collaborated with such prestigious brands as Chanel, Hogan, Pringle of Scotland, Lane Crawford, French jeweler Gripoix, Each X Other, Italy's Iceberg and YOOX. She also recently collaborated with Cappellini on furniture for her new LA office.
In 2010, she created YiZhou Studio to develop employment opportunities for young Chinese talent to partner and experiment together on cross-cultural projects.  She has created art pieces for the UN Conference for World Climate Change in South Africa in 2011, the UNDP China Rio+20 Projection in 2012, as well as World Oceans Day in 2015. Most recently, she worked with Natalia Vodianova's Naked Heart Foundation by participating with an artwork commissioned by ETAM. She was selected by Venice Biennale to showcase her past works, as well as new works from her solo show "Fragments of Rome, past, future, parallel worlds" at the Museum of Contemporary Art in Rome.
She is currently working on several international lifestyle and business ventures and is developing her first feature motion picture.
YiZhou recently discussed her path as a budding entrepreneur, her upcoming projects and her unique approach to business and creativity.
You work on both sides of the spectrum – the business and creative worlds. Can you elaborate how you are able to pursue these two avenues?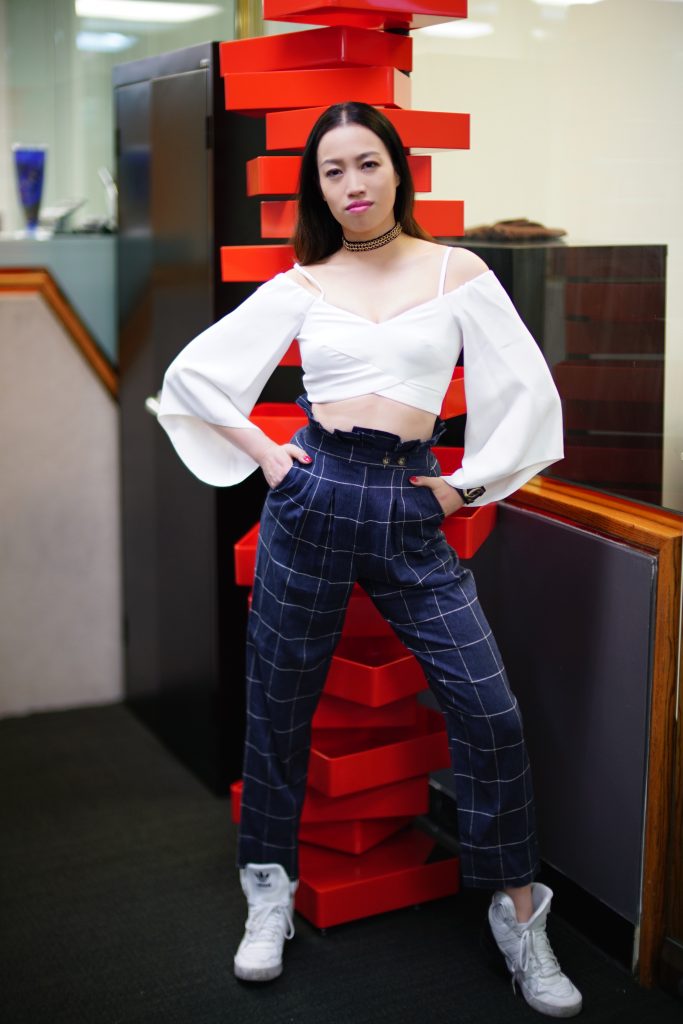 My mind is both romantic and sentimental when it comes to human feelings, sensations and vibrations. I can perfectly reproduce them in an artwork, a movie script or song lyrics. My mind is also set in a way that I can immediately switch off the flow of the sentimentalism and channel my thoughts into more rational thinking and execution.
I approach company mergers, collaborations, strategic partnerships and investments, all with the same attention to detail. I can perceive nuances for a music tune or the editing of a piece of film footage. To me, it's the same meticulous process, creative association and juxtaposition of business and creativity.
My mind is constantly racing for new ideas for a creative piece or a business venture. Lately, I joke with my friends that I will be able to work on Wall Street soon.  However, I must admit that I began to develop my business mind only last year. Before that, I only focused on my creative mind. However, thanks to my dad's encouragement to push me to cultivate my business brain, I decided to take on that challenge. I'm now also involved in business development for his enterprises in the United States, including overseeing the branding for his new invention, an award-winning environmentally friendly heating system.
Your father has clearly been a huge influence and mentor to you. Can you explain more in-depth your philosophy surrounding working with your family?
I feel that to be able to work with one's own family is an extraordinary development in our lives, as it changes the whole dynamic of the parent/child relationship. It's no longer in one way, parent to child giving, but the chance to be able to give back and grow together is an extraordinary feeling that heals all the Oedipal complexes and those infamous Freudian father/daughter relationship patterns. I recall a famous sentence from a novel, in which the writer said he felt he was born again the moment his father died. I feel that if we manage to change our dynamic, we can enjoy a perfect co-existence with our parents during their lifetime. It's a new departure point for a new dimension of feeling equal to our own parents and walking hand in hand in harmony and friendship. I could write a book about this very concept. This realization  has opened so many internal doors for me and unblocked barriers that I have faced.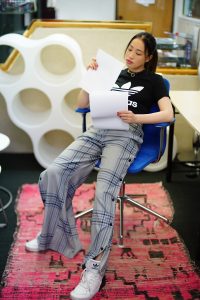 Why did you make the decision to move to the United States, in particular, to Los Angeles?
Today, I spend half my time in  Los Angeles and half abroad, in Hong Kong, China and Italy. I really decided to spend most of my time in LA because of the beautiful weather, as I am sensitive to sunshine. It has a very good effect on my psychology and my daily mindset. I also wish to be working with entertainment professionals in the United States, so that I have the freedom to create more US/China film co-productions. We have recently started working with Alibaba group on a number of multi-platform projects, including original content co-productions between Hollywood and China through my company YiZhou Studio.
You recently launched the lifestyle brand Global Intuition. Can you tell me the philosophy behind GI?
Global Intuition is a new lifestyle apparel brand that challenges the notions of simplicity, sophistication,  fame and desirability of a product. GI was born in China, with the creative designed between LA and Shanghai and products made in LA and China. We will start with the unveiling of our Global Intuition brand display window and an exclusive launch event for our new furniture line at Fred Segal on Sunset Boulevard. I'm very excited about this new brand, which I have been developing since last year. I also look forward to our China launch with Tmall.
What new projects are on the horizon?
I am focused in developing partnerships for YiZhou Studio with luxury high net worth projects and companies, such as Royal Yacht Brokers by top Italian entrepreneur Tommaso Chiabra. I'm also now finalizing my own fund "Into The Sun Investment Holdings" that will invest in global entertainment and lifestyle ventures.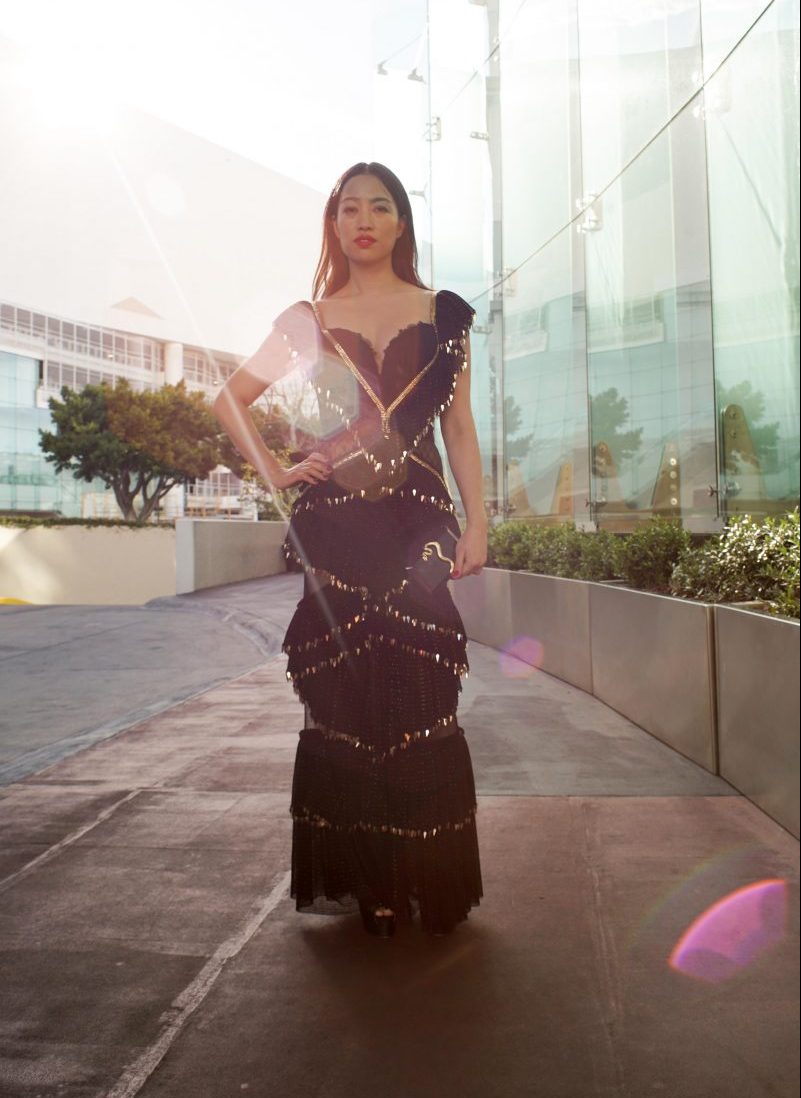 What are your goals and plans for your business and creative endeavors for the upcoming 12 months?
I wish to continue to grow my entrepreneurial work and start shooting my first feature film for which I wrote the script and will produce, as well as have a supporting role, serve as VFX supervisor, as well as work on music, set and costume design. I see the movie as an extension of my vision as an artist, and will use the opportunity to create a US/China co-production, to make a quality film with a talented international team.
Personally, I hope to be able to fund my family and have children soon. The development of my personal life is my next challenge.
Has there been a mentor who has helped you in reaching your goals?
I must admit that I have been lucky to have many mentors —  my dad, agents, business managers, publishers, legal representatives, etc.  — Sir David Tang, Tommy Hilfiger, Colleen Camp, Susan Becker, Harold Becker, Barry Navidi, Olivier Chouvet, JC Chopin, Oliver Stone, the Italian Consul General of Italy in Shanghai Stefano Beltrame and Adjoint Consul Ludovica Murazzani, the Italian Consul General of Los Angeles Antonio Verde and my professor at Pepperdine University Graziadio Davide Accomazzo, just to name a few.
www.yi-yo.net
www.yizhoustudio.com
www.globalintuition.net
All photos courtesy of YiZhou Studio.