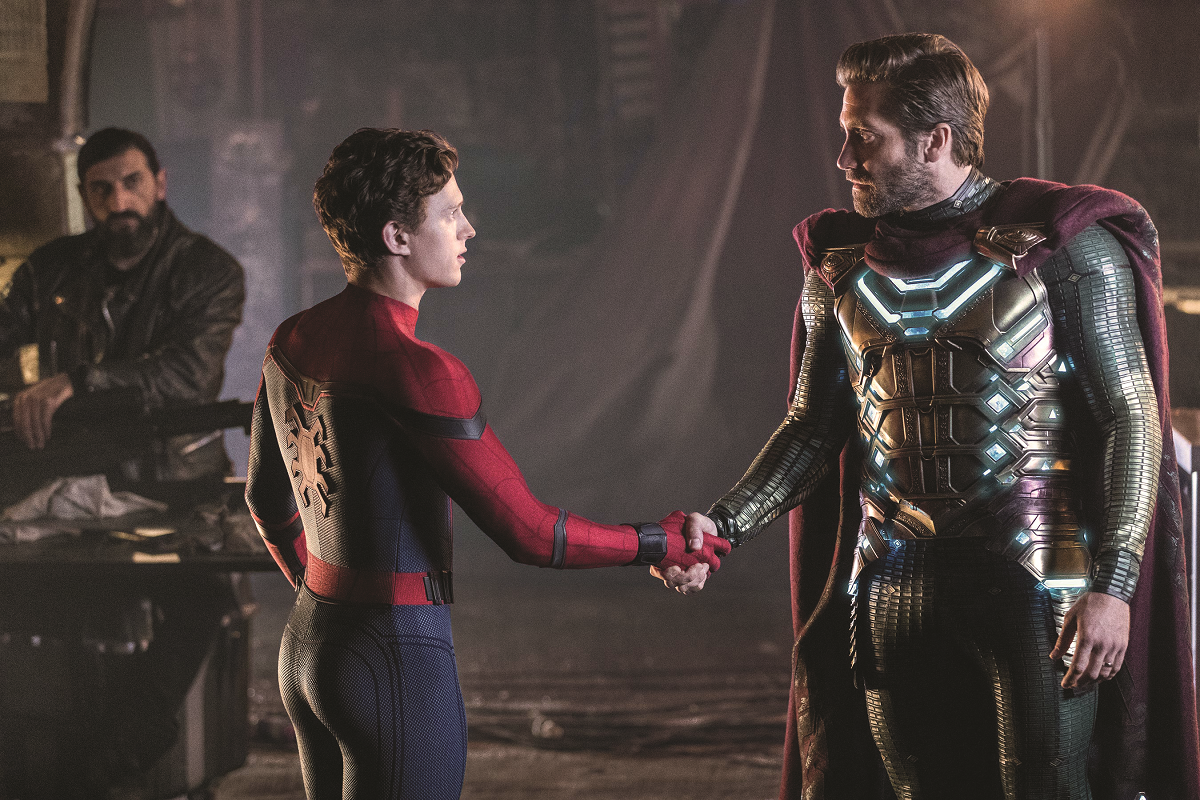 More endurance athlete than sprinter, Jake Gyllenhaal is clearly driven by the marathon aspect of performance. His most nuanced feats marinate in the magic that lies in the margins between sprint and slow burn. Over the course of two decades, Gyllenhaal has been pretty handedly handsoming up the silver screen. One of the most magnetic actors working today, he cleverly opts for uncanny projects from quixotic indies to singing Sondheim in full pastiche. If you've worked as many festival junkets as I have, you know he is an industry treasure. He's on time and game to play; he knows his every move may be a meme in the making.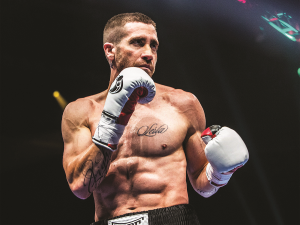 An enduring paradox in Gyllenhaal's career remains: despite boyish features, he manages to weird out in ways that surprise us. His overtly striking facial beauty doesn't quite allow him to disappear into character. Gravitas disguised as a lightness of being, a steel born of satin effect. We're often at odds with what to do with exceedingly pretty faces — Ryan Reynolds and Charlize Theron can tell you that. The latter endured hours of facial prosthetics to cinch that Oscar, while the former completely concealed his face behind the Deadpool mask to make his comedic mark.
For his part, many of Gyllenhaal's most memorable roles don't require such transformation. He took it upon himself to bulk up big time for the pugilist overture Southpaw, with a daily regime of 2,000 sit-ups and six-hour training sessions. He then famously starved himself to play the emaciated, ambulance-chasing lead in Nightcrawler. Sure, he's descended from Swedish nobility, but the guy has a work ethic, an affability, bathed in a boy-next-door vibe he seemingly hasn't lost.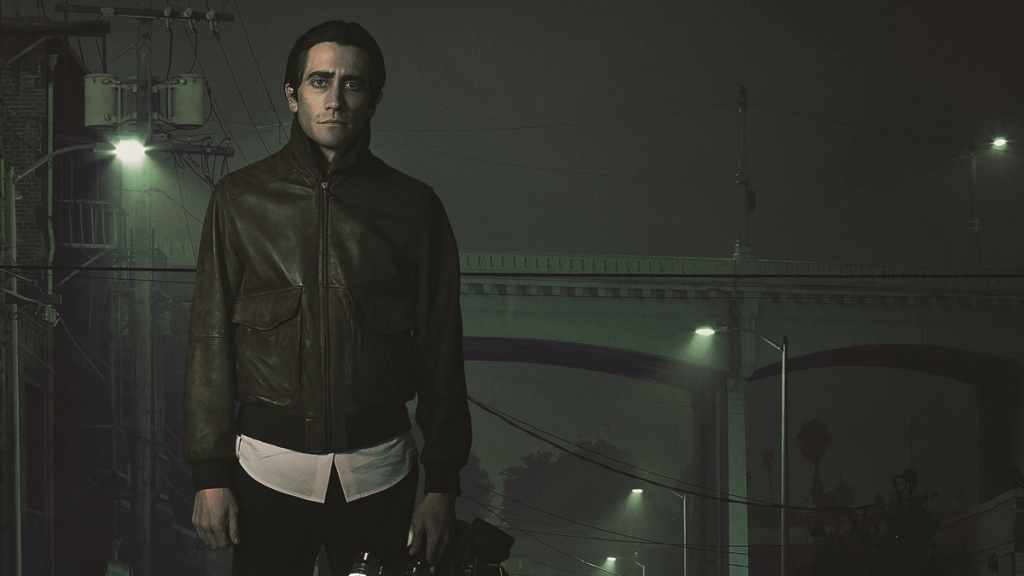 When I first met him, he struck me as far too sensitive, almost absurdly sincere for Hollywood. The year was 2002, he was in Toronto to promote Moonlight Mile alongside co-stars Dustin Hoffman and Susan Sarandon at the Toronto International Film Festival. Sarandon confided to me later that we should ignore Gyllenhaal's good looks, furthering that he would make for a compelling Holden Caulfield. Indeed, even at the tender age of 22, the actor bore a promising intellect and a truly adventurous mind. Gyllenhaal isn't faking it when he talks Tom Stoppard. He maintains a legitimate lifeline to stage work.
Fast forward to sitting across from Gyllenhaal and Heath Ledger at the dramatic press conference for Brokeback Mountain at TIFF 2005, when the cast found out in real time that the film had won the prestigious Golden Lion at the Venice Film Festival. Producer James Schamus played breaking this tidbit of news like Gustav Mahler, sending the gathered international press into a frenzy. I recall Jake's face erupting into a beautiful car crash of emotions, a collision of cheekbones and brows. He shot Ledger a mercurial grin, knowing both their careers were about to break the stratosphere. Michelle Williams got visibly emotional as well; her breakout performance led to major accolades. Gyllenhaal's first Oscar nomination also hailed from Brokeback Mountain, his hypnotic supporting performance went on to garner his first BAFTA win. It was quite a buzz-fueled press conference to say the least.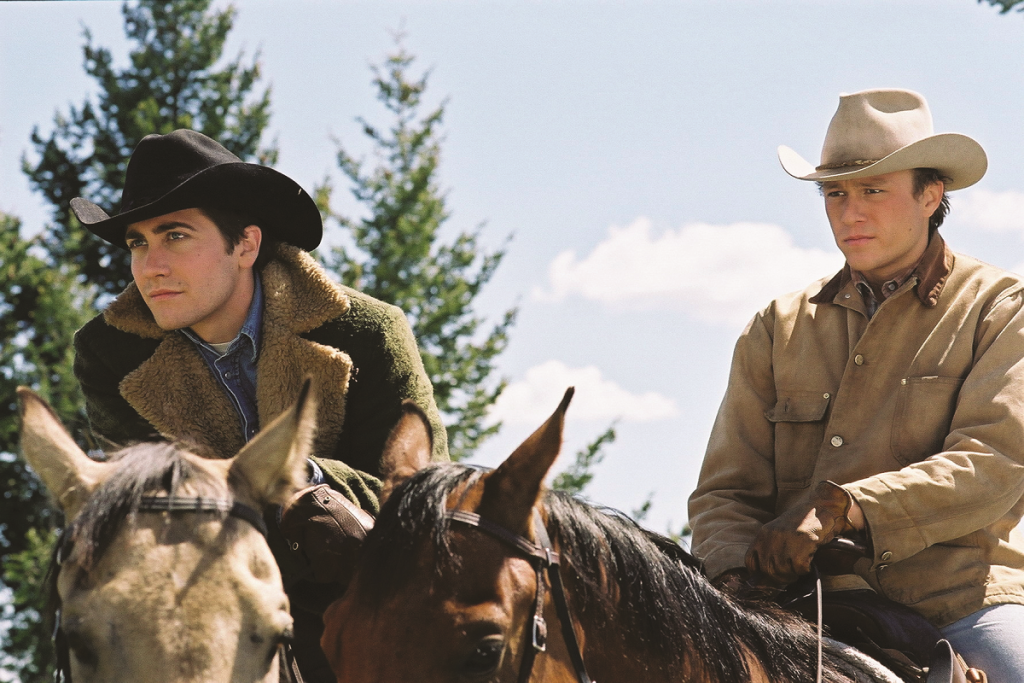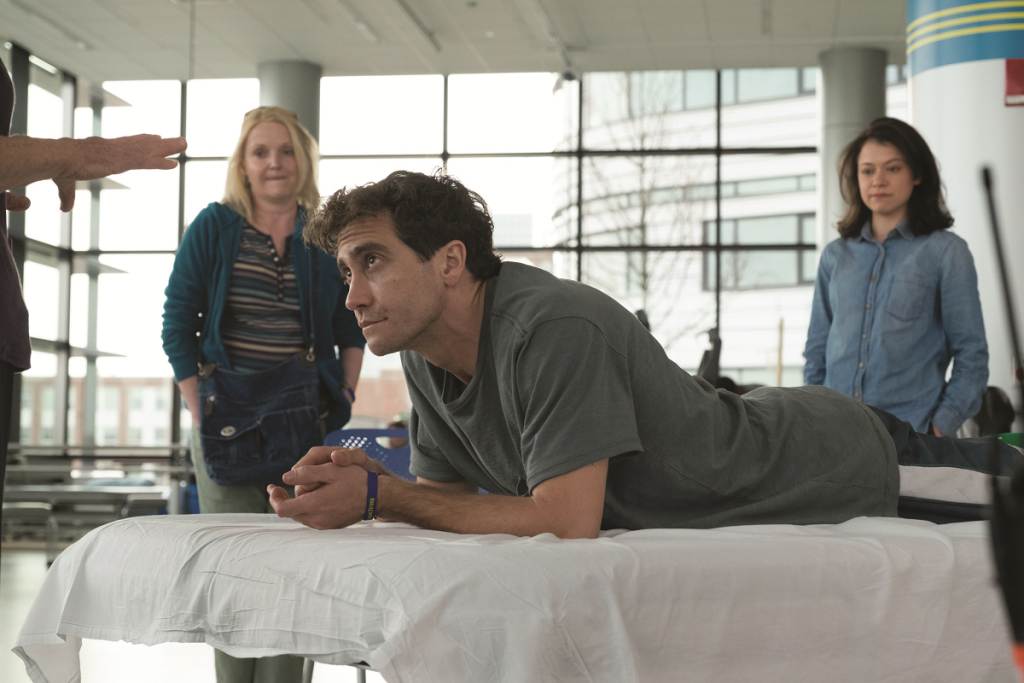 Stronger, the first film made by Gyllenhaal's production company Nine Stories, reveals the actor's commitment to authentic storytelling. As well as acting as producer, Gyllenhaal played the lead role of Jeff Bauman, who lost his legs at the 2013 Boston Marathon bombing and upon whose book the film is based. The 2017 biographical drama directed by David Gordon Green follows Bauman in his journey to adjust to harsh new realities. The most striking aspect of Gyllenhaal's performance is how he refuses to simplify the subject into a hero, as one might expect of a survivor story. The film focuses more on how the wide-eyed, working class Bostonian rebuilt his life after trauma; how he learned to adapt to prosthetic legs, and in the process matured enough to make a life with a wife and child. Critics lauded the filmmakers for resisting over the top stunts, the inciting force deliberately unravels in unspectacular fashion, as a simple background to the main themes.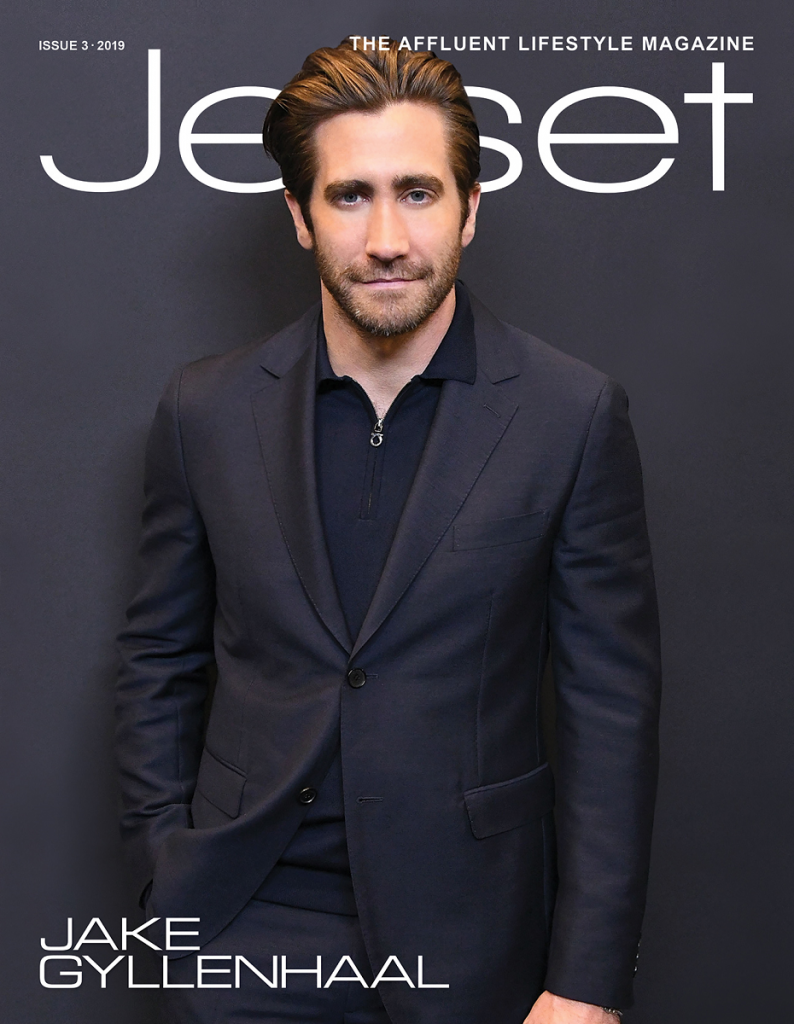 In Tom Ford's Nocturnal Animals, a seductive drama about the damage that damaged people inflict, Gyllenhaal sealed his status as a serious director's dramatic contender. He plays a devastated lover, Edward, but also Tony, a character in a book Edward writes, whose carnal identity as a father and husband is brutally shattered. A brooding, gothic meditation on modern America's dark rural past, it's an intellectual overture to be sure, touched by incendiary violence. Gyllenhaal's performance is a savage revelation, one of his finest to date.
In the recent blockbuster hit Spider-Man: Far From Home, Gyllenhaal delivers his peak unhinged performance as the villainous Mysterio, the meta-role that fuses the film's deeper narrative. He goes full wacko and it works. Gyllenhaal stars as Quentin Beck, initially a big brother figure who saves the day early in the plot, making a big impression on the young Peter Parker (Tom Holland). It's a rather fun trampoline act to watch this renowned workaholic tackle the script's trope of actors playing actors. He was similarly batty in 2017's Okja as a scientist with an erratic perma-grin, made only more eerie paired with an unnervingly high-pitched voice we had no idea he was even capable of. Despite anchoring more than his fair share of rom-coms, he's increasingly at home in his wheelhouse of playing the clinically deranged.
As agile as he is as an action hero, Gyllenhaal is more deft at letting it ride on the desperate, drawn out pauses, not satisfied to rely on dialogue alone. The manifestation of his character's motivations always hides suspended between the words. If the scene work is solid enough, he trusts it will take the audience there. He's ravishingly fluent in the language of film because that is his native tongue. He grew up speaking it with his father, Stephen Gyllenhaal, a film director and his screenwriter mother, Naomi Foner. Sister Maggie Gyllenhaal co-starred with Jake in the cult classic Donnie Darko, and emerged as a force in the industry on both sides of the camera.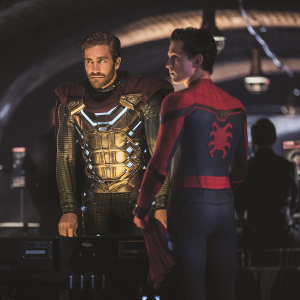 Those eager to catch up with Gyllenhaal's passion project have until September 29 to do so. Fresh off a sold-out Off Broadway run of Sea Wall/A Life at the Public Theater, the actor announced last April a remount of the doubleheader at the Hudson Theater on Broadway. Sea Wall is written by Simon Stephens and performed by Tom Sturridge, while A Life is written by Nick Payne and performed by Gyllenhaal. The pair of monologues grapple with similar dilemmas about men managing both loss and ennui as sons and fathers, giving the two stars ample runway to simmer and shine. Nine Stories, Gyllenhaal's production company, is producing the plays, opening August 8 and closing September 29.
Gyllenhaal leans into his oddball indie cred any chance he gets; this is much of the reason he skirts the typical self-absorbed trajectory of the classic Hollywood movie star. He's no Leonardo DiCaprio, and he's a far cry from Brad Pitt. Yet his every appearance on screen proves intriguing and compelling to follow. He's clearly not too sensitive for this industry; he's just clear, focused and friendly, full stop.