Photography by: Jeff Vespa
Atomic Blonde images by: Jonathan Prime (Focus Features)
Charlize Theron doesn't play. Her latest film, Atomic Blonde (out tomorrow), only further lays stake to her claim as the most badass actress in Hollywood. In the picture, Theron kicks ass on a level usually only seen by the most hardened, venerated, (and, yes, testosterone-fueled) action heroes in cinematic history. Her MI6 agent Lorraine Broughton is like a female Jason Bourne, dispatching her foes with dazzling precision and brutality, implementing her hands, feet, and an array of weapons or whatever other tools are within arm's reach. By the time the credits roll, you realize that this is one of the great action heroes of recent memory…she just happens to be female.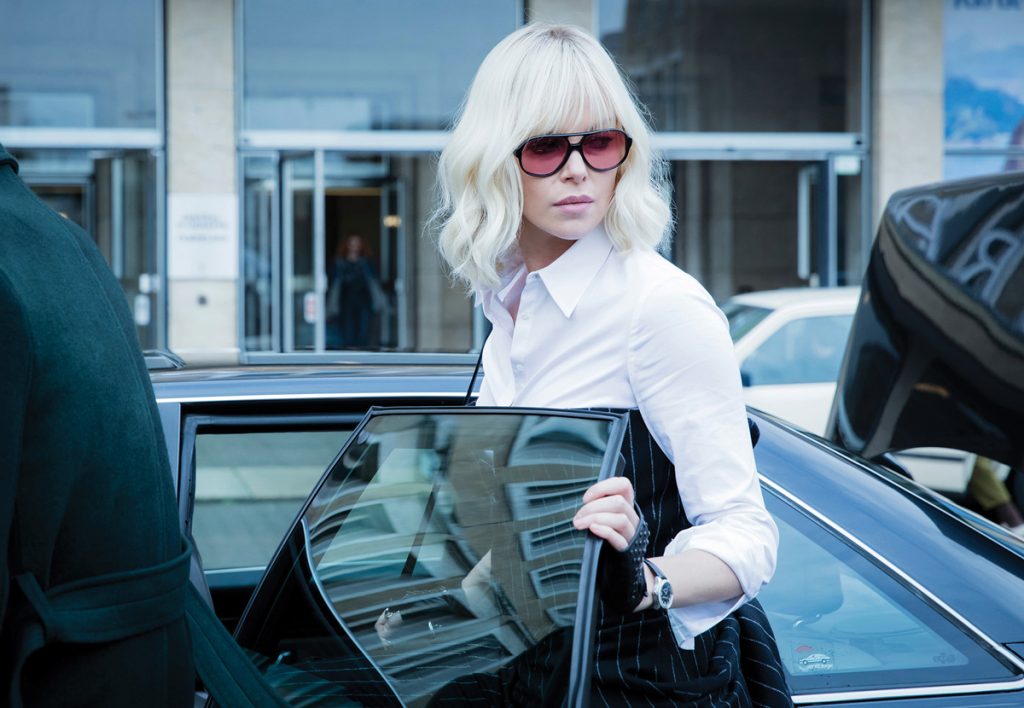 "I think it's about time that women get a fair shot in all that matters,"  Theron tells Jetset's Tara Hitchcock while in Berlin amidst a whirlwind press tour for the film. It would seem that Blonde could not come at a more opportune time, as women have irrefutably been dominating the box office as of late. Beauty and the Beast is the biggest film of the year, Wonder Woman is the biggest film of the summer (showing better legs than any superhero movie in over 15 years), and the last two Star Wars movies were each anchored by strong female protagonists and completely obliterated box office records. Meanwhile, newfound action heroines like Theron, Scarlett Johansson, and Angelina Jolie are becoming more consistent draws than most of their male counterparts. We could be witnessing the beginning of a long-overdue, female-led renaissance in cinema.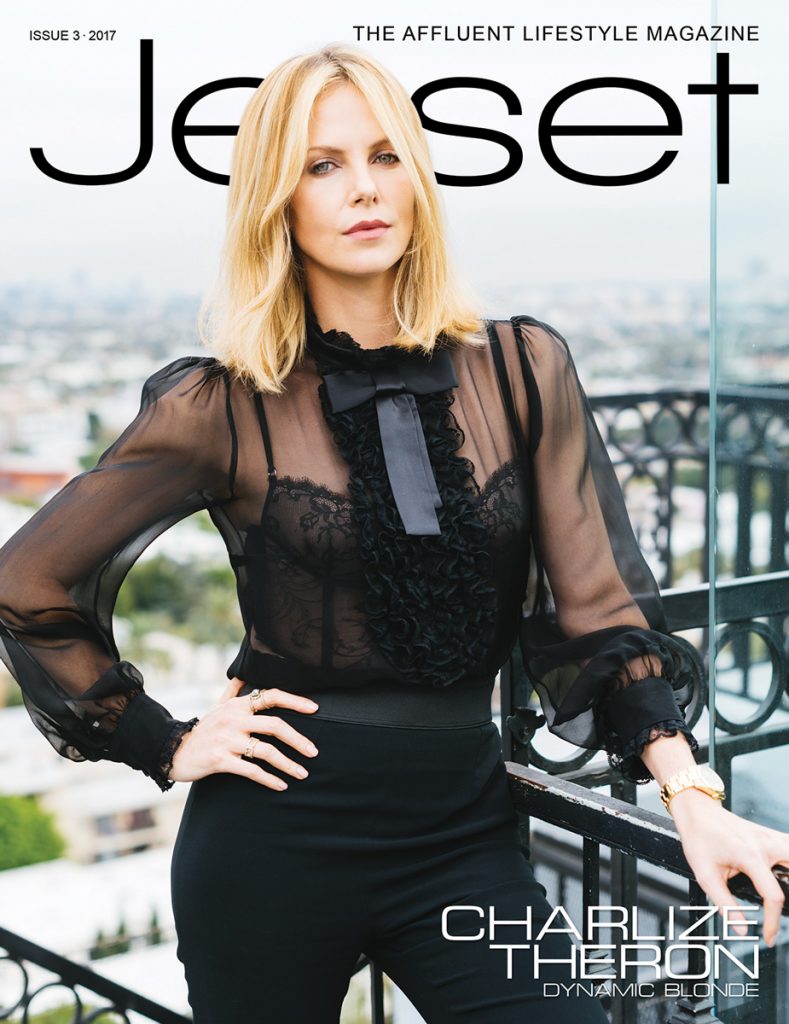 "She's just as good as a man," Theron says about her character. "You can take this story and you can flip it and it works exactly the same way." In one of many standout action scenes from Atomic Blonde, Theron breathlessly slams an attacker onto a collapsible wooden table. The scene required her to master 30 intricate moves of choreography, and the crew to constantly replace the myriad pieces of furniture she kept destroying during the confrontation. Take after take, they watched in amazement until, as director David Leitch says, "[we were] down to our last table." Leitch (who, off the buzz from Blonde, is currently shooting next summer's massive tentpole Deadpool 2) goes on to say that "[Theron is] very fluid and precise, understanding just how and where to land for maximum impact on camera."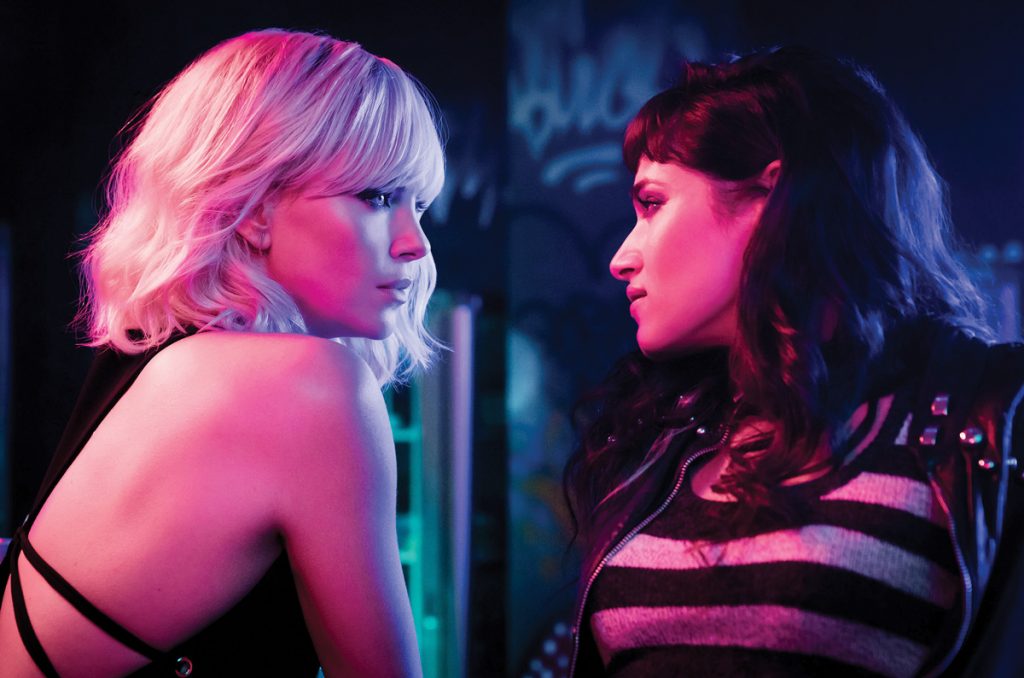 But Charlize Theron has been making maximum impact for decades. Growing up in South Africa under the shadow of apartheid, she found performance at a young age to escape a somewhat tumultuous childhood. She began ballet dancing and then modeling (logical, considering her transcendent beauty), and at age 16 she was awarded a one-year modeling contract. The contract allowed her to travel Europe as a model, before moving to the US where she studied dancing and, eventually, to acting. As story has it, while she was living alone in Los Angeles trying to break into the industry, a 19-year-old Theron got into a heated dispute with a teller who wouldn't cash a check so she could pay her rent, and the argument was overheard by a talent agent. Intrigued by Theron's fiery passion, the agent handed her his card.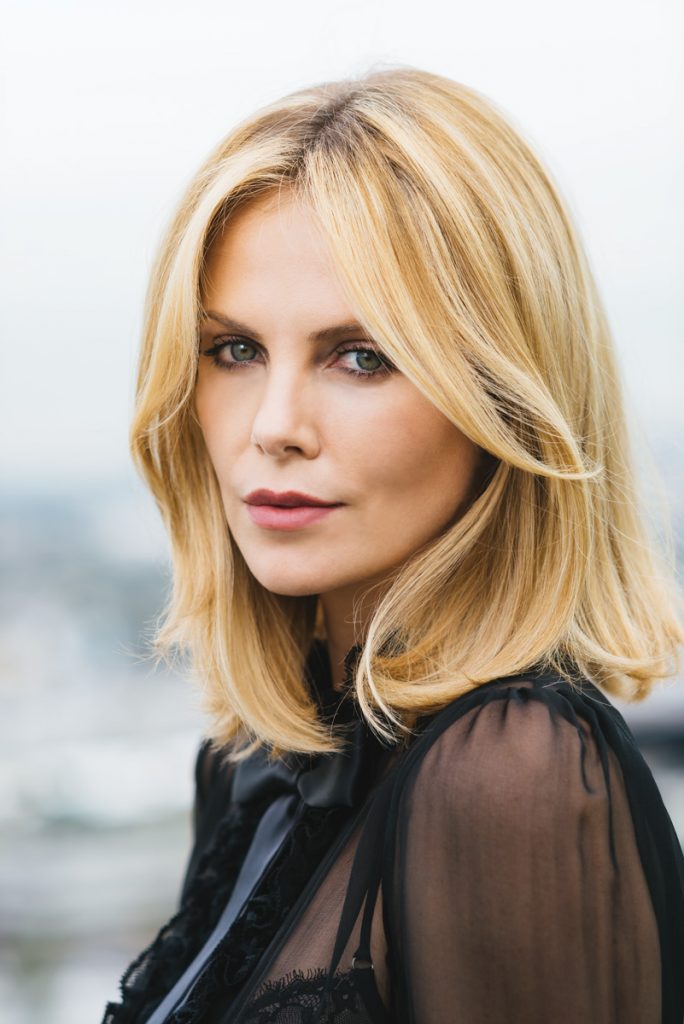 Two years later, she was appearing in films. Throughout the '90s and early 2000s, Theron acted in over a dozen movies — some great (Cider House Rules), others not so much (Reindeer Games) — but most of the press clippings focused more on her beauty than her talent. Then came her revelatory performance as real-life serial killer Aileen Wuornos in 2003's Monster. The passion project (which Theron was also a producer on) gave the actress an opportunity to truly demonstrate what she was capable of. As a result, Roger Ebert hailed her work as "one of the greatest performances in the history of cinema," and Theron would take home almost every conceivable award for the film, including the Oscar for Best Actress, a first for a South African.
Theron would go on to deliver strong performances in films both large (Hancock) and small (The Burning Plain). Two years after Monster, she received her second Best Actress nomination for her stirring work in North Country and begun regularly producing films. By the time she reached her self-described "Bitch Period," Theron had become one of the most talented, respected, and powerful actors on the planet. The aforementioned epoch is what the actress has playfully dubbed the trio of strong, uncompromising, and somewhat unlikable characters in films Young Adult, Snow White and the Huntsman, and Prometheus. All three films (as well as the subsequent Mad Max: Fury Road) are tremendous showcases of the full extent of Theron's power, mastery, and range.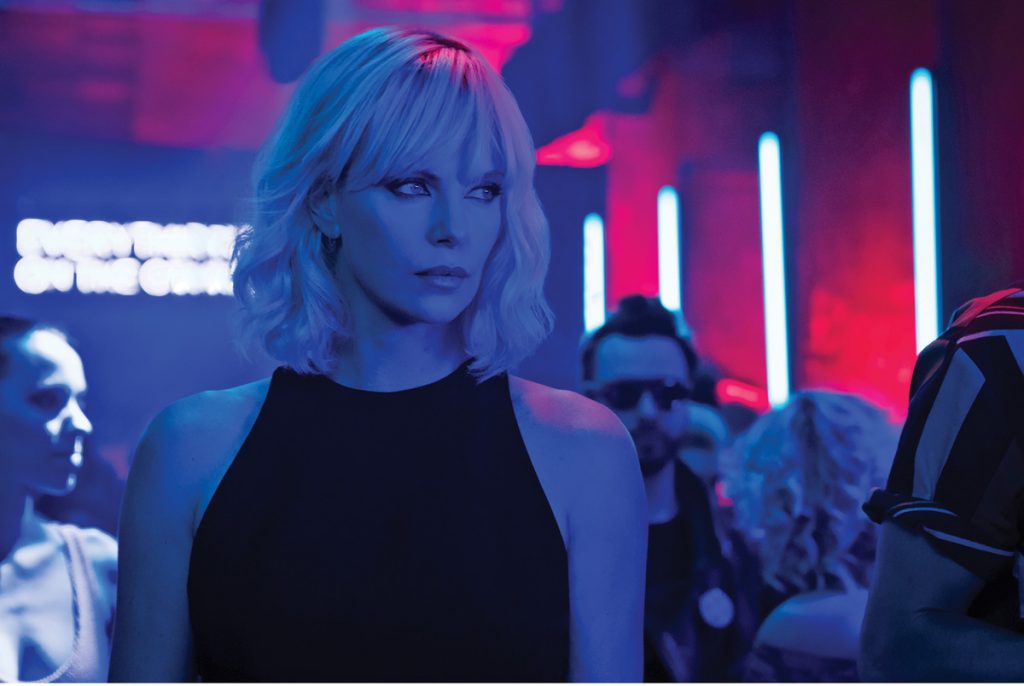 The same can be said about Atomic Blonde. To prepare for the role, Theron trained rigorously for up to five hours a day for three months, pushing her body to its maximum capability. Fortuitously, her ballet training from all those years prior would come in to play, and Leitch — a respected stunt performer himself with over 50 credits to his name — was so impressed by Theron's veracity and devotion that he began to expand the fight choreography and tailor elaborate scenes to her awesome capabilities. "She has exceptional athletic ability," he says, "realizing that it would be a wasted opportunity not to capitalize on [it], I modified the fight choreography and the directives to our stunt team." His primary imperative was simple. "Go bigger." She can handle it.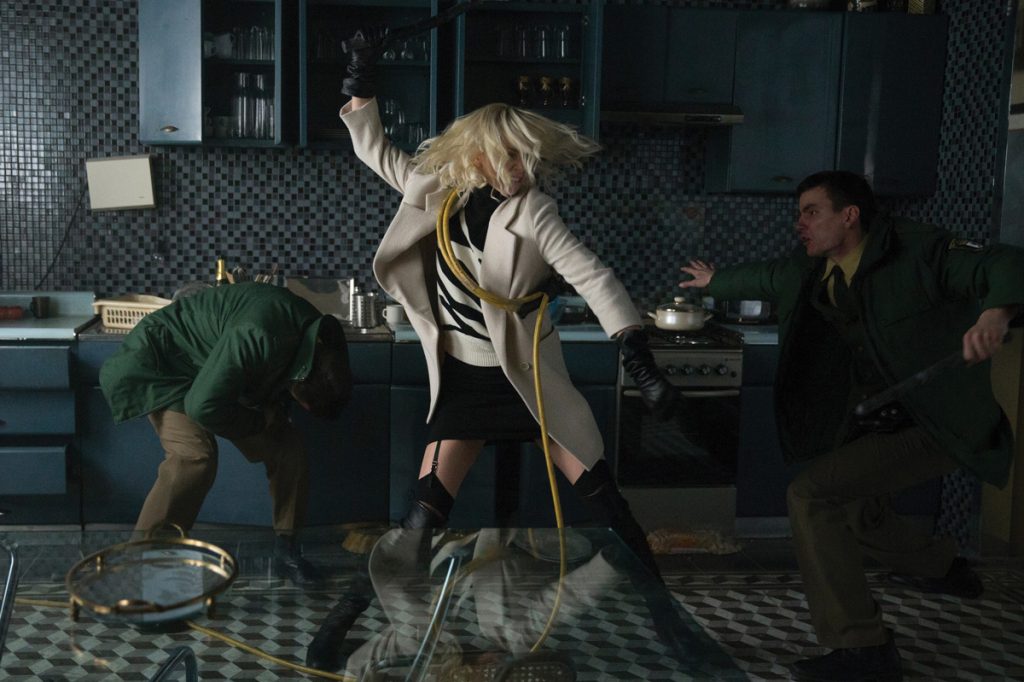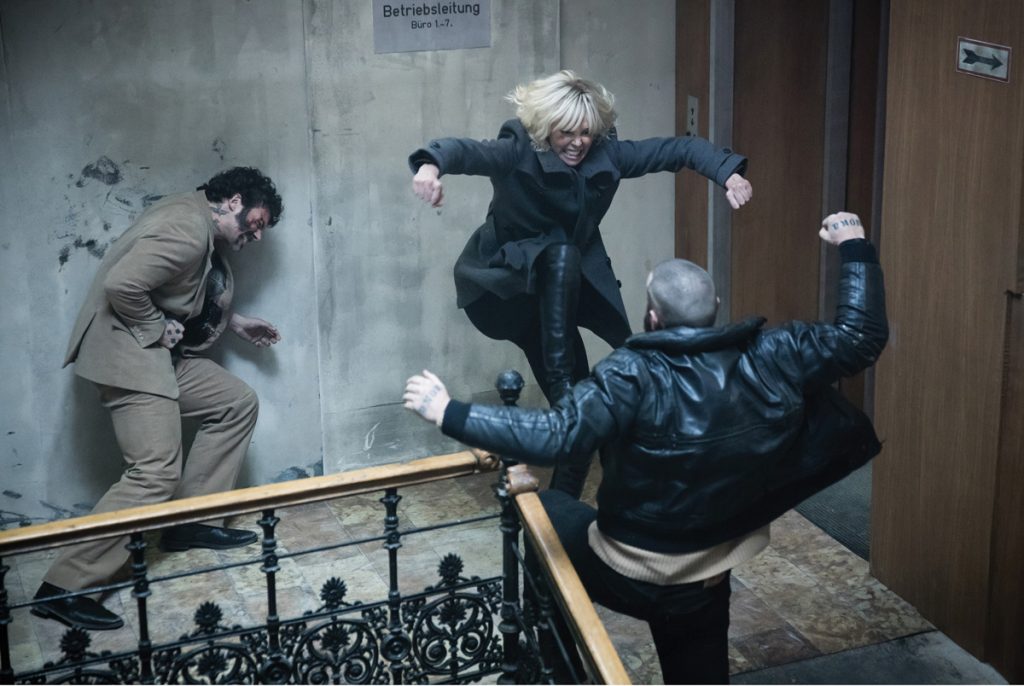 According to Leitch, Theron worked hand-in-hand with the stunt team to learn advanced movements, develop choreography, and conceptualize the stunning, raw fight scenes in the film. Her conditioning, skill, and tenacity meant that Leitch didn't have to "cheat" the audience with effects or editing as is often the case in today's American action pictures. He was able to do longer takes, and complex, intricate moves like the aforementioned bit with the table. And by the time cameras rolled, Theron was in near-superhuman shape. "Your body gets to a place where you're actually functioning on such a high level that you recover a lot faster than you would if you were not that fit," she says, citing an incident where one day the pain was so unbearable she could barely sit, while the next day she felt fine.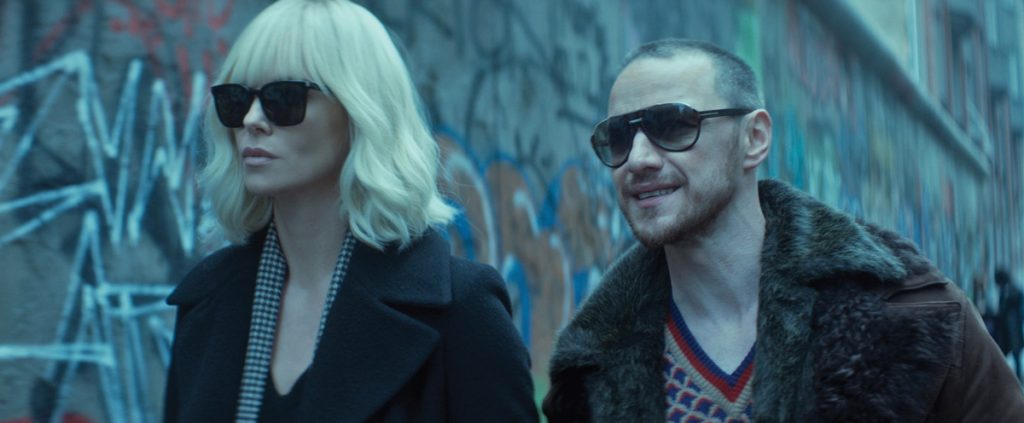 When you watch the film, the result is something viscerally more impactful than what you're used to seeing in the CGI-stuffed action pictures of recent memory. "I just saw an incredible amount of potential in exploring her through this journey," Theron says. Every single shot you see Theron fighting is really her, and by the end, because you're actually watching her in these masterful scenes, you feel like you are experiencing everything the character endures right along side her. "It was important for me to show a lot of what this woman goes through," she says. Over the film's 115-minute running time, Theron's character gets bloodied and bruised and beat up in a way we are not necessarily used to seeing. But she goes on to say:
"I think the physical brutality that she experiences and the marks left on her face and on her body is very much the empathy of her."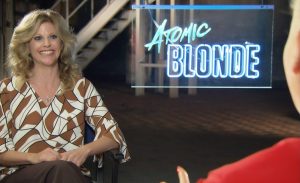 Theron describes the film as "brave," "refreshing," "provocative," "thought-provoking," and "at moments, uncomfortable." All are accurate descriptions. It is truly an experience that leaves the viewer shaken, but nevertheless deeply entertained. In a summer with a surprising amount of great movies, it is easily one of the better action pictures of recent memory largely because of Theron's performance and its artful, balletic, and unflinching action. But for the actress, what really attracted her was always something deeper than how kick-ass the fight scenes felt. "[It's] not just the physical stuff but…her emotional journey," she says. "There's something about her that she has to win." One might say the same about Theron.