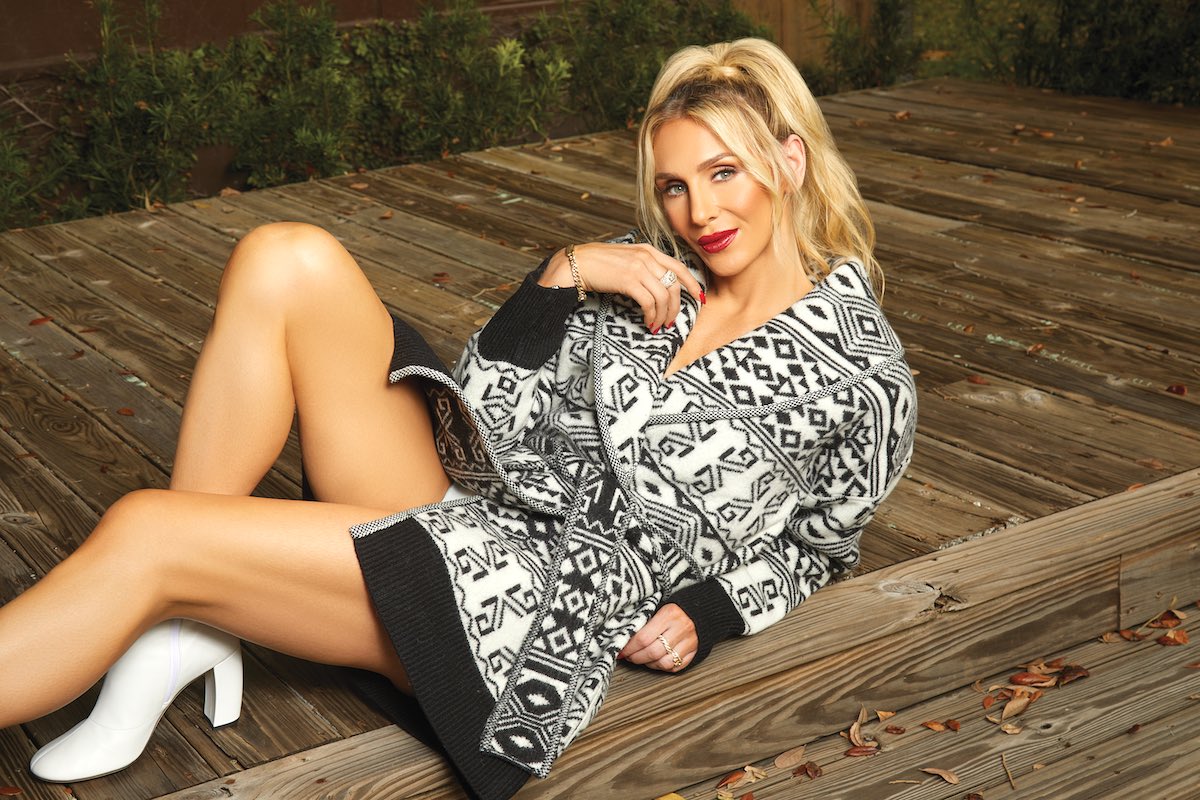 Photography by Zavier De'Angelo
Sports Entertainment, and pro wrestling in particular, have thrilled the masses for generations. In front of sold-out stadiums, arenas, and homes globally in over two-hundred countries, it has become woven into the fabric of popular culture. At the forefront of it all stands Charlotte Flair, the most decorated woman in sports entertainment history. Holding the world championship thirteen times in her career, she is recognized by the fans, her peers, the WWE Universe, and the media as one of the greatest performers of all time.
While getting a workout in prior to a live television taping of SmackDown on FOX, Flair moves between her work on the recumbent bike and answering our questions for this piece. "Multi-tasking is the name of the game," she laughs playfully. This is the norm for WWE Superstars. They spend over two hundred-plus days on the road, traveling via planes and rental cars, checking into new hotel rooms every day, and performing in a different arena every night.
For the women of WWE, it has been an uphill battle to be on an equal playing field with their male counterparts. In the early 2010's, before the "women's revolution" within WWE, and with the female WWE Superstars still referred to as "Divas," the sports and entertainment worlds were already in the midst of a change. Ronda Rousey had already headlined multiple UFC pay-per-views. The viewers were eager for the women of WWE to take the next steps in their evolution. In 2015, there was a forty second match featuring several WWE Divas. The fans were outraged by the result of this outcome. Social media lit up, with #GiveDivasAChance trending on Twitter for three consecutive days, even beating out the MLB World Series in engagement. Recognizing the demand for a change, WWE listened to its audience. Moving from secondary storylines to main event programs, the women of WWE took their rightful place in the spotlight, and in 2016, at WrestleMania 32 in front of over 100,000 fans, Charlotte Flair defeated Sasha Banks and Becky Lynch to win the inaugural Raw Women's Championship, and thus retiring the antiquated Diva's Championship.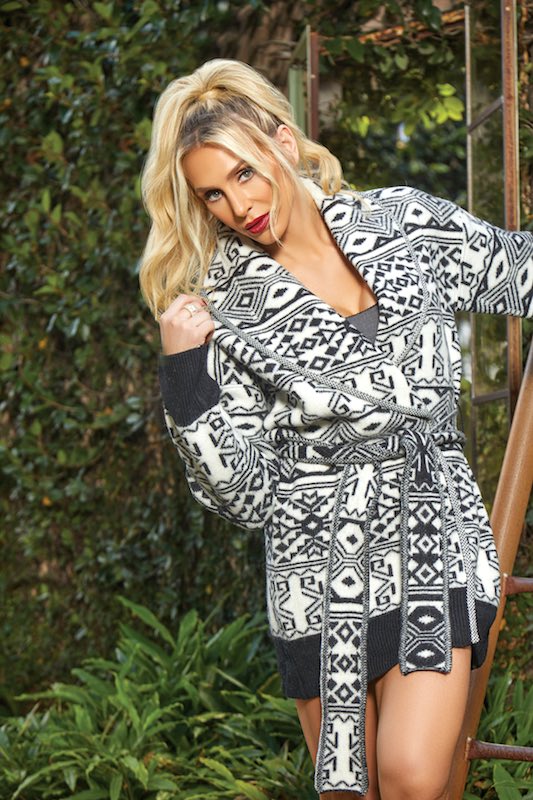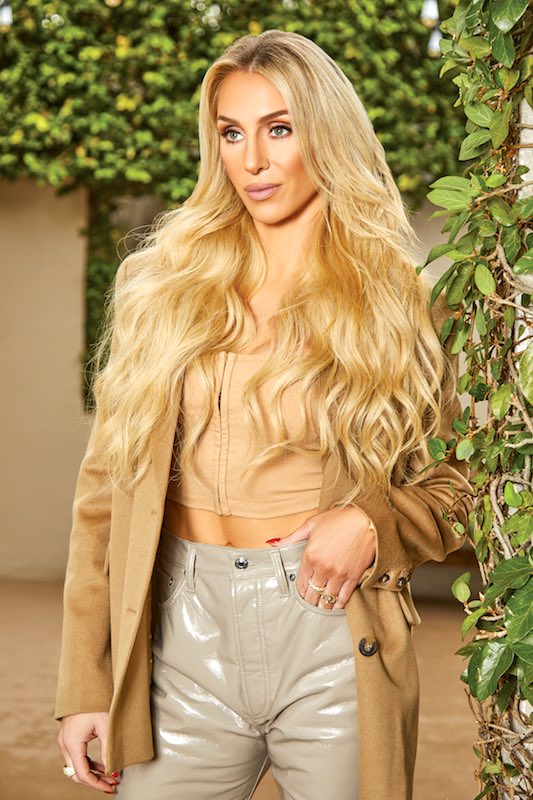 WWE worked to catch up with a rapidly-growing female audience, deepening loyalty even further with the next generation by marketing stars such as Flair (born Ashley Fliehr) at the forefront. "I've never gone out there to have the best women's match on the show, I've always gone out there to have the best match of the show, period." Indeed, Flair is strong, confident, and aiming to lead by example in what could be considered a male-dominated profession. "I hope that other women see what we [the Women's Division of WWE] are doing and take the same stance with their chosen careers, regardless of what that may be."
Born into a high-profile wrestling family, Flair is the daughter of WWE Hall of Famer and sixteen-time world champion Ric Flair. With a father whose storied career certainly casts a tall shadow, Flair sought to chart a course all her own. While she saw early success, it was not until she came to embrace her lineage and family legacy that she was able to develop the unapologetically villainous role she plays to perfection today. "Extending my father's legacy while building my own has been paramount to my success," she shares. "I never dreamed about being a sports entertainer when I was growing up, but when I made the decision in 2012, it changed my life. The ring is like home to me. Having the opportunity to go out every night and perform for an audience is the greatest feeling."
While there are innumerable positives that have come from becoming a WWE Superstar, the greatest benefit to her career choice has been becoming a positive influence on so many children growing up. "Being a role model for that little girl or little boy sitting in the front row means the world to me. I truly get the best of both worlds," Flair observed. Further, she does not take lightly the added responsibility that comes with being from a wrestling family. For the many second, third, and even fourth generation WWE Superstars (with Simone Johnson, daughter of The Rock, currently training within WWE's Performance Center for a career in Sports Entertainment), Flair believes "you have to embrace who you are and your roots, and ultimately carve your own path." Indeed, this is exactly what she has done for nearly the past decade.
"When I started wrestling, the athletic aspect came easily to me, but the performance aspect did not. I created Charlotte Flair to be the woman I wanted to be in my life," Flair confides. "When facing challenges, I often ask myself—what would Charlotte do?" This mantra has clearly served her well. When it comes to mental preparation going into a match, she says, "I get the same butterflies going into a match in front of 5,000 people that I do when going into a match in front of 100,000 people. It's the same preparation no matter what. Sometimes, I'm sitting backstage and I think 'I don't know if I can be that person tonight,' am I 'Charlotte' right now? Then my entrance music hits and it just happens. The most important moment of the entire match is the mental confidence you have the minute you walk out in the crowd."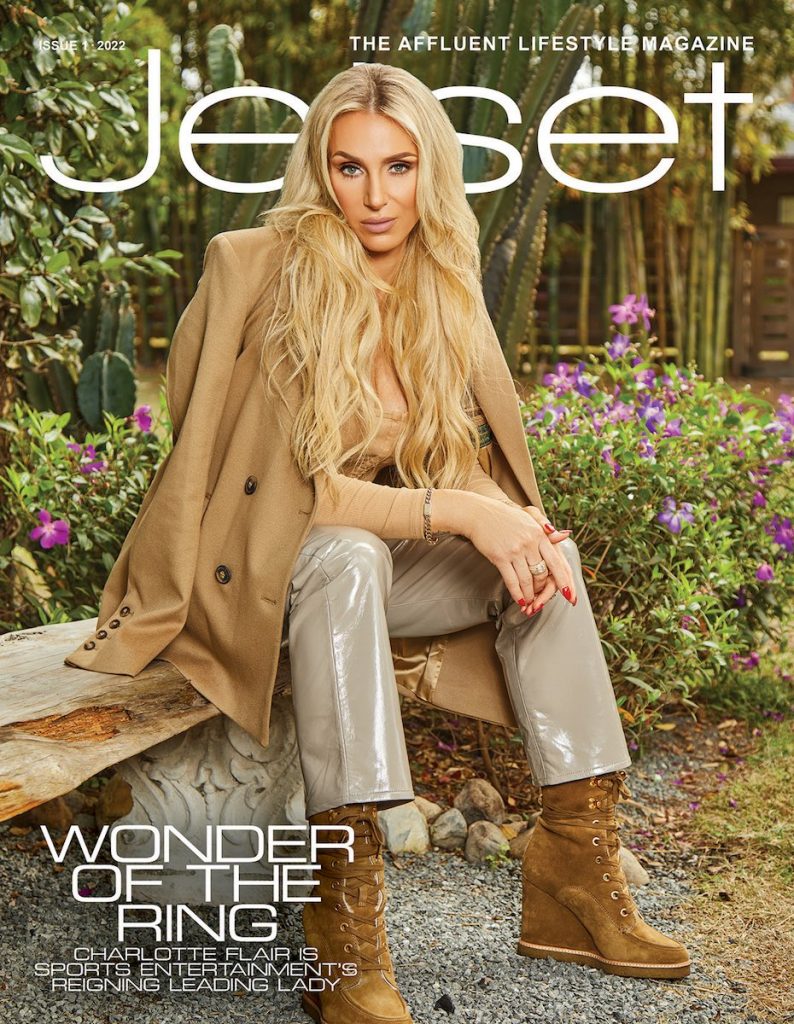 That mental confidence has certainly served Flair well. At WrestleMania 35 in April 2019, Flair main-evented the show alongside Becky Lynch and Ronda Rousey in front of 82,000 fans at MetLife Stadium on the New York/New Jersey border. This was not just another main event match for the three Superstars; this was the first time in WWE's history that three women headlined a WrestleMania. The three athletes put on a dazzling display of athleticism and cemented the fact that the women of WWE deserved the same spotlight as their male counterparts. This match is one of Flair's most cherished career highlights. Flair returns to the spotlight at the biggest event in 2022 for WWE, WrestleMania 38, at AT&T Stadium in Dallas, Texas (available exclusively in the United States on Peacock). WWE has billed the event as the "most stupendous two-night WrestleMania in history" with two nights of action on Saturday, April 2 and Sunday, April 3.
So what does a day in the life of this champion look like? "It's a pretty full schedule of travel as places are opening up. If I do not have a signing or a photoshoot, I usually get to fly home on Mondays. I take a redeye home on Sunday nights after my show." She always makes time in her day to nourish her body. "I'm such a foodie!" she exclaims. "I will Uber Eats sushi from my favorite place and get a little relaxation in." On Tuesdays, she takes care of administration and phone calls, and occasionally she'll do radio interviews. On Wednesdays, she gets primed for photoshoots or media spots, and Thursday she preps to head back on the road. "For SmackDown, I fly out Thursday to wherever the event is. I get up Friday, eat, workout, do the live television events. Then it's full-on performing on Friday, Saturday and Sunday – then get back home Monday."
Because of this arduous schedule, Flair enjoys the perks of flying private whenever possible. "Most people are blown away by the amount of our travel in this business," Flair shares. "We are on the road 200-plus days a year and most of the time spent is in planes, rental cars and hotels. Whenever we have the opportunity to fly private, it is a bonus on the road. Anything that makes traveling a little easier is always nice! Plus, flying private usually makes the trip faster." An athlete of her caliber needs to fly as expeditiously as possible to keep in top fighting form, both physiologically and psychologically. What does the champ enjoy about flying private? "What do I NOT enjoy about it?!" She laughs. "It's the casualness of it that I love."
Once she's touched down in the next city on her busy itinerary, she seeks out the nearest Marriott's Residence Inn, her hotel of choice. Flair prefers Residence Inn due to the kitchenettes in every room. She is a big fan of FitLife Foods, packing a separate cold bag of meals to keep her in peak nutritional mode when traveling that she can prepare directly in her room. What about down time? "My idea of relaxation is kicking back and enjoying a good meal, followed by a pint of Ben and Jerry's, and watching a Marvel movie or a good romantic comedy." She is refreshingly down to earth when it comes to her time outside of the ring.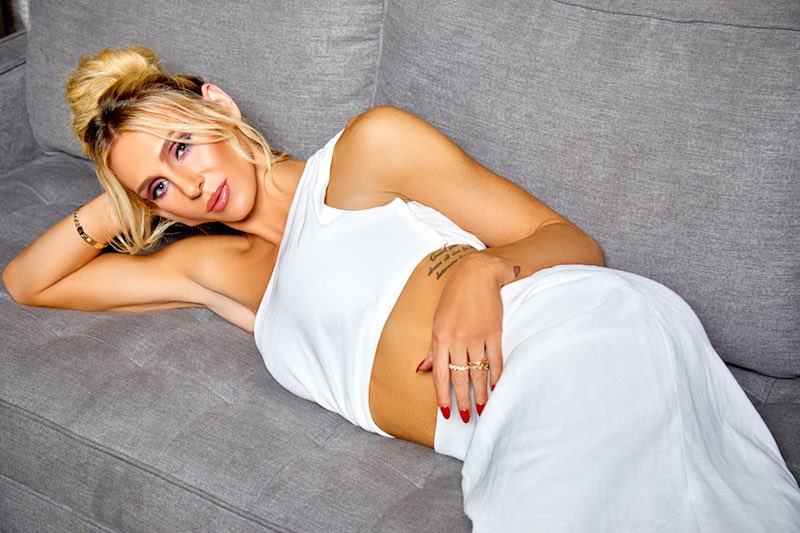 As we conclude our conversation, Flair becomes very introspective and honest. "Over the past eight months, I feel I have grown greatly both professionally and personally. I think that my evolution in those ways has translated into on-camera success." In looking deeper into the entire span of her career, she continues, "I have learned so much since my 2015 debut on Monday Night Raw. I've been fortunate to be able to travel the world and be a part of so many 'firsts' for the women of WWE. Whether it's being a part of the first Women's main event of WrestleMania, Raw or Smackdown, or wrestling in the first Women's Hell In a Cell Match. I intend to continue to grow as a performer and I feel there is still so much left to be done. I didn't come this far to come this far!" It seems that Flair will never apologize for striving for success. She's way beyond the "politeness conditioning" of apologizing for being good. Flair just owns it.