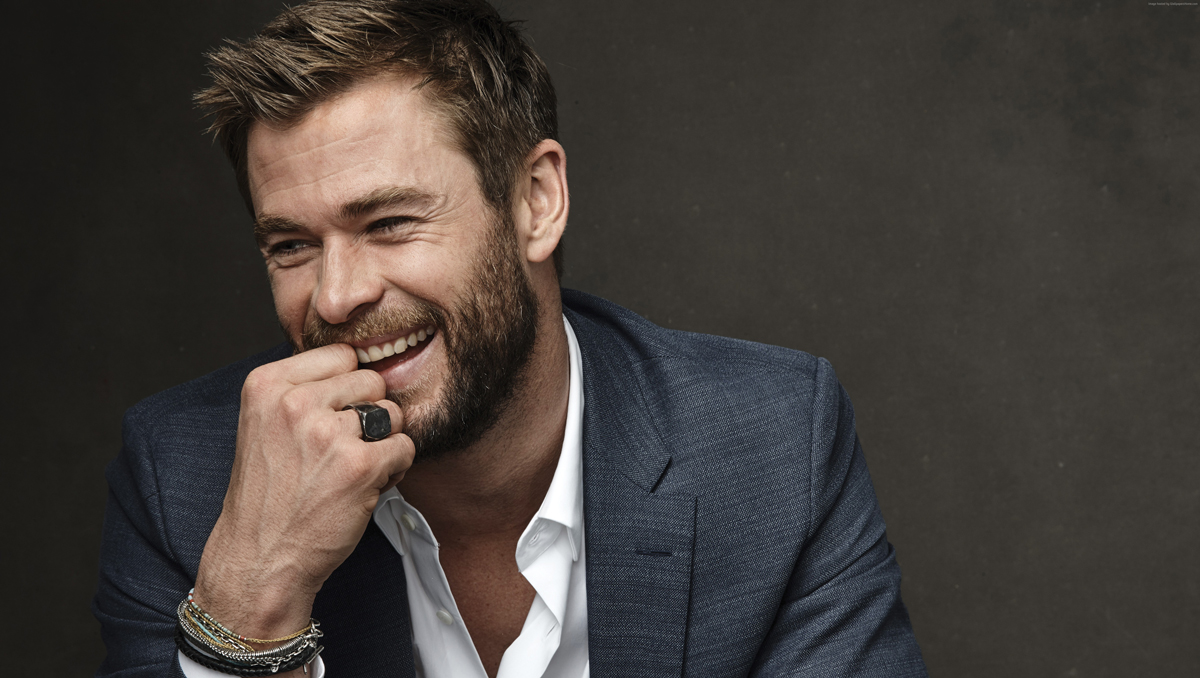 One summer day, I was standing outside the Montage Hotel in Beverly Hills, that hot spot for celebrities and wannabes, when I watched a fascinating phenomenon in action. It was the It Factor, that special something only a few people have that almost defies description. In this case, it was radiating from global superstar Chris Hemsworth, the Australia native whose Marvel character Thor has captivated a worldwide audience. Watching him stroll into the hotel and seeing the reaction of his fans made it pretty easy to understand why he's become one of Hollywood's hottest leading men.
Playing a long-haired, mythical, hammer-wielding, ass-kicking comicbook character has had a superpower effect on Hemsworth's career. The original Thor film, produced by Marvel Studios and distributed by Paramount Pictures, burst onto the scene in 2011. It was the 15th highest grossing film that year, doing just a shade under $450 million worldwide. Two years later, Hemsworth followed it with Thor: The Dark World, banking over $644 million worldwide as the series was finding its footing and Hemsworth's profile as a bona fide action and adventure superstar was taking shape. And late in 2017, Thor: Ragnarok brought in almost $850 million, bringing the franchise total to just a shade under $2 billion at the box office.
Those kinds of numbers all but assure fans that a version of Thor Four is probably being written right now. In fact, rumor has it that Hemsworth and Thor: Ragnarok director Taika Waititi rang in the New Year together, brainstorming ideas and what-if scenarios for a possible fourth entry in the mega-successful franchise.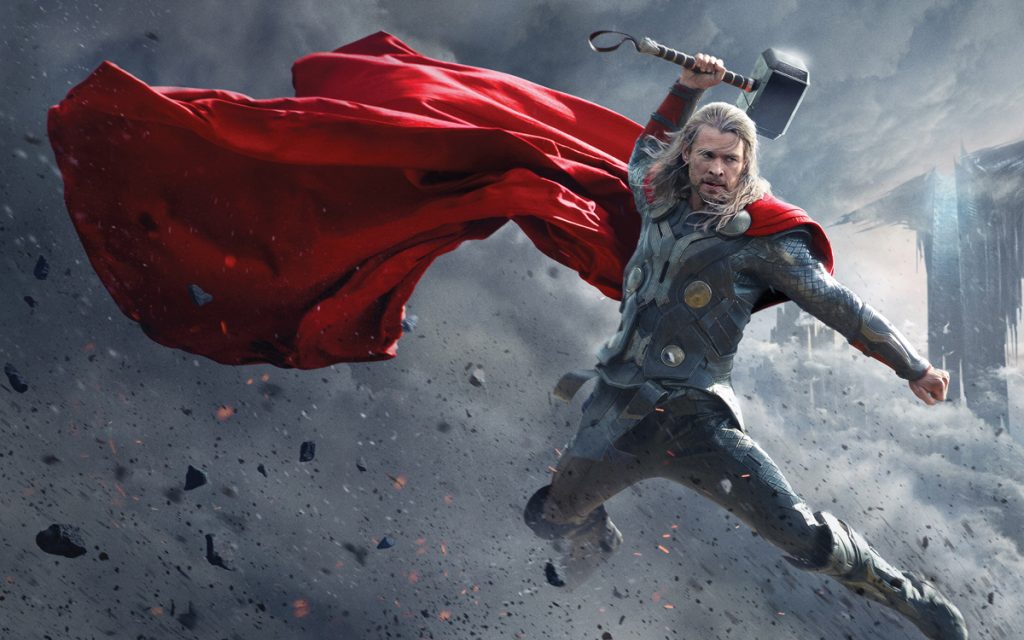 Even though all of this success and fame has earned Hemsworth a well-deserved spot on the movie industry's A-list, he seems to take his work a lot more seriously than he takes himself. As he explained, "As a kid, you run around the house pretending to be a superhero, and now to be doing it as a job, I feel very lucky." It's this unassuming charm and relatable persona, combined with a chiseled frame and rugged demeanor that have turned him into one of the most likable, bankable actors in Hollywood.
Now he's moving on to play another type of super hero, one that's not fictitious. Hemsworth's latest film is 12 Strong, an action-packed war drama depicting true events that followed 9/11. In this film, Hemsworth plays Captain Mitch Nelson, a real-life hero who leads a U.S. Special Forces team into Afghanistan. The mission is fraught with danger and set inside hellacious, mountainous terrain, as Hemsworth's character tries to convince the general of the Northern Alliance in Afghanistan to join the American dirty dozen to fight the Taliban and Al Qaeda.
It's a powerful, realistic, pulse-pounding film that allows Hemsworth to showcase the impressive depth of his acting. It also gives him a chance to demonstrate his equestrian skills, since this group of American Special Forces soldiers had no other option but to travel on horseback. At no point will you feel you are watching Thor on the screen in 12 Strong. Because of the intense physical requirements of the role and his transformation into an American soldier, Hemsworth must convince audiences to buy into his character and feel the danger of a mission that could very well end horribly. He pulls off the role as well as anyone you could imagine. The success of the real-life mission carried out by Captain Nelson and his team of "Horse Soldiers" would play a key role in thwarting future attacks and combatting terrorism.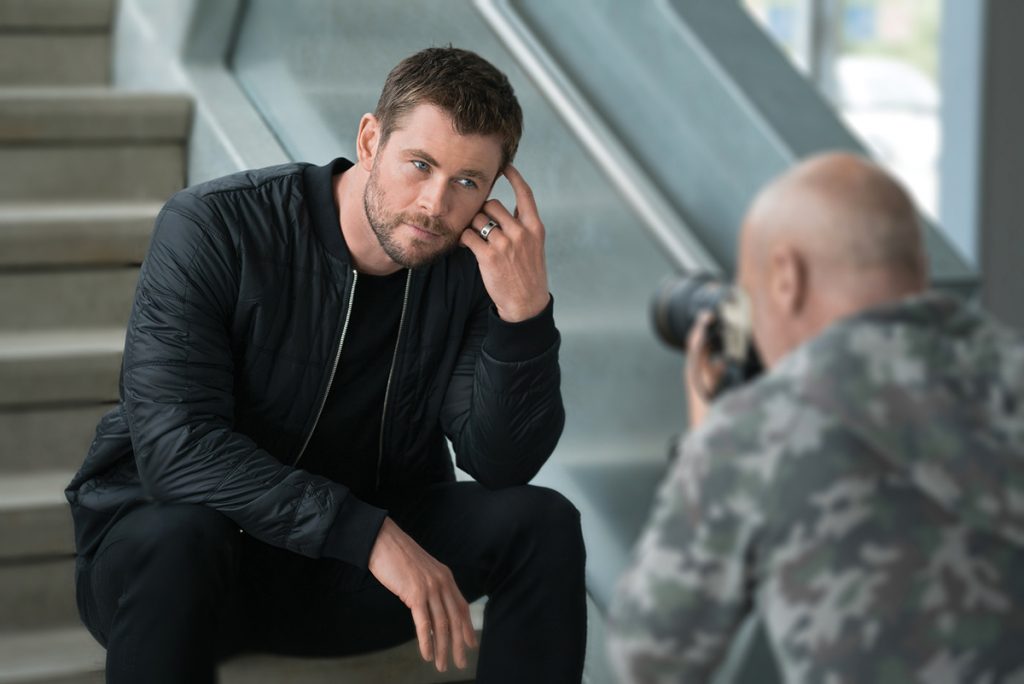 To fully appreciate how Hemsworth earned his place as a member of Hollywood royalty, it helps to understand his background. He was born in Melbourne, Australia, in 1983, where it was never a foregone conclusion that he and his brother Liam would eventually become pop culture icons. Hemsworth's parents weren't famous, they certainly weren't rich, and Hemsworth and his family spent a substantial and very memorable part of his childhood in Australia's rugged, remote Outback region. It's an area that isn't exactly known for producing jet-setting famous actors.
It was in the Outback that Hemsworth got an early introduction to what it means to be a hero. As he stated, "Growing up, my parents were my heroes, in the way they conducted their lives." He was deeply affected by seeing his parents struggle at times to make ends meet, and it inspired him to do whatever it took to eventually earn enough to pay off the mortgage on his family home. His early career path was hardly glamorous, either. As he explained,
"I entered the workforce cleaning breast pumps at a pharmacy! It was a part-time gig while I was at school . . . no interview required."
Acting would eventually provide Hemsworth the opportunity he was looking for, but he didn't just jump into a comic superhero costume. He started his career at the age of 19, appearing in several episodes of a fantasy television series in Australia. After that, he segued into the world of soap operas. Those early jobs allowed Hemsworth to work regularly, keep his acting skills sharp, grow as a performer and pay the bills. He even leveraged his burgeoning celebrity status to appear as a contestant in season five of the Australian version of Dancing with the Stars.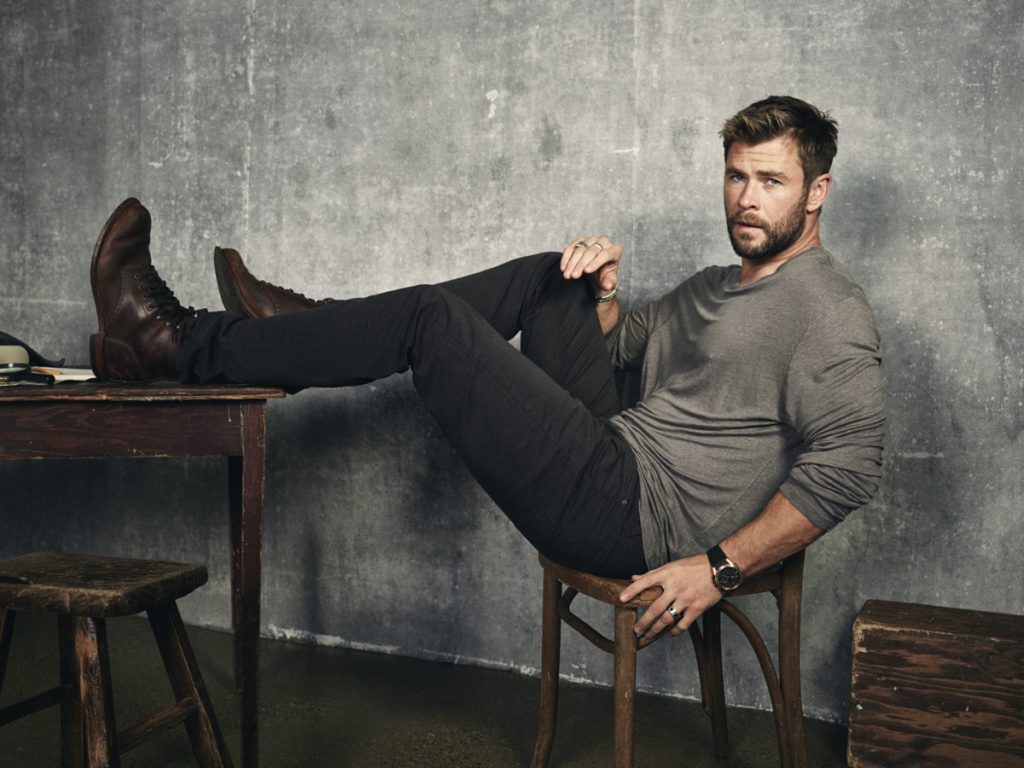 Those dues-paying days early in his career allowed Hemsworth to evolve in ways that are paying off significantly today. In 2017, he was listed by Forbes Magazine as the 11th-highest paid actor in the world, bringing home an estimated $31.5 million.
Even though he's built himself into a highly bankable Hollywood he-man, the range he has shown as a comedic actor has endeared him to audiences and allowed him to avoid pigeonholing himself into one specific genre. Critics and audiences alike raved about his comic timing in the Thor series, beginning with the second film, which industry experts agree was one of the primary reasons for its radically improved box office numbers.
It has been reported that 95 percent of the dialogue in Thor: Ragnarok was improvised. It turns out Hemsworth had some unexpected help coming up with one of his best lines. As he explained, "We had a young kid, a Make-A-Wish kid on set that day. In between the takes I was talking with him, kind of going back and forth. And he goes 'You know, you should say, 'He's a friend from work!' So that young man actually came up with it." Hemsworth delivers the line enthusiastically when he's about to face an unknown competitor who turns out to be The Hulk played by Mark Ruffalo.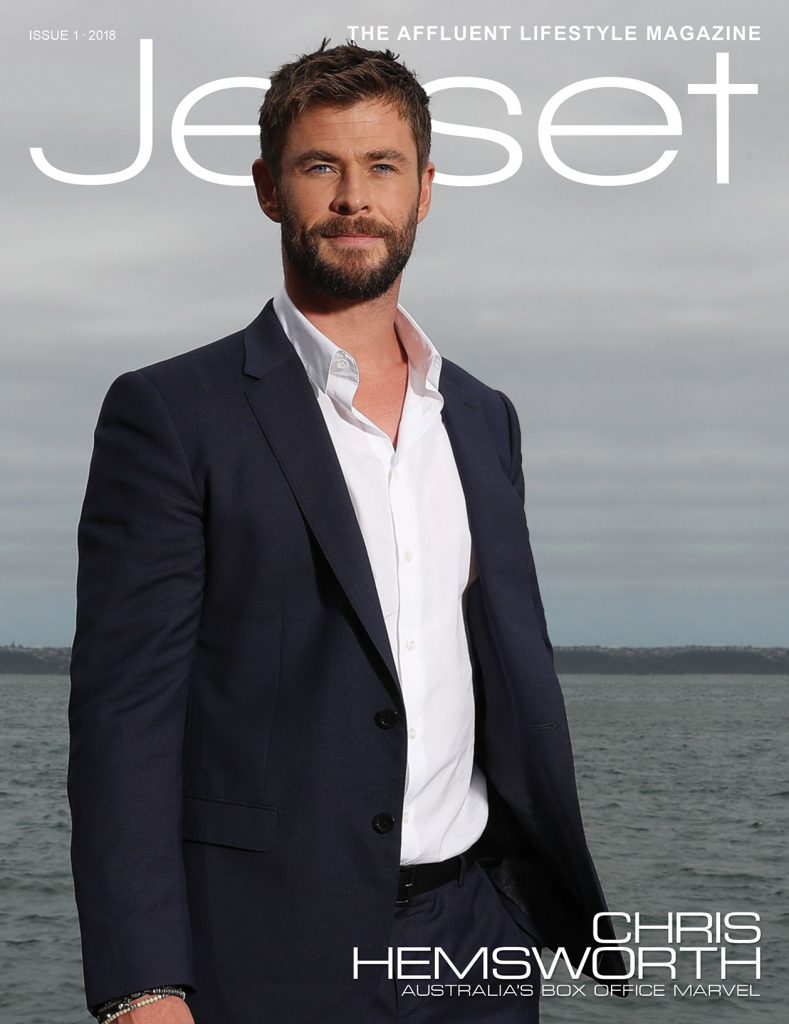 Consistent, quality work for over a decade without any scandalous setbacks has allowed Hemsworth to enjoy a very good life, jetting back and forth from Australia to Los Angeles and wherever the principal photography may take him on his films. Hemsworth and his wife Elsa Pataky were living in Malibu up until 2015. They then sold their home and moved with their three young children back to Australia, into a $7.1 million dollar property near Byron Bay so their kids can enjoy life in Hemsworth's native land. He even used his surging industry influence to shoot Thor: Ragnarok in Queensland, which meant he didn't have to commute halfway around the world to his job, like he did to New Mexico for the original Thor.
Maybe Hemsworth's greatest accomplishment is the fact that he remains so likable. For a guy who's been named People Magazine's "Sexiest Man Alive" and has the looks of a Greek god, he seems so well grounded that it's not likely he'll let his success go to his head. Which leads me back to that summer day in Beverly Hills when Hemsworth ducked into a five-star hotel and caused a stir simply with his presence. With no cameras rolling, he simply acted like a guy that was grateful for his lot in life, signing autographs for those who asked. The characters he plays may be larger than life, but his ego obviously isn't. In Hemsworth's words, "It's a very humbling experience any time you have someone come up and say they love what you do and they get great joy from it."