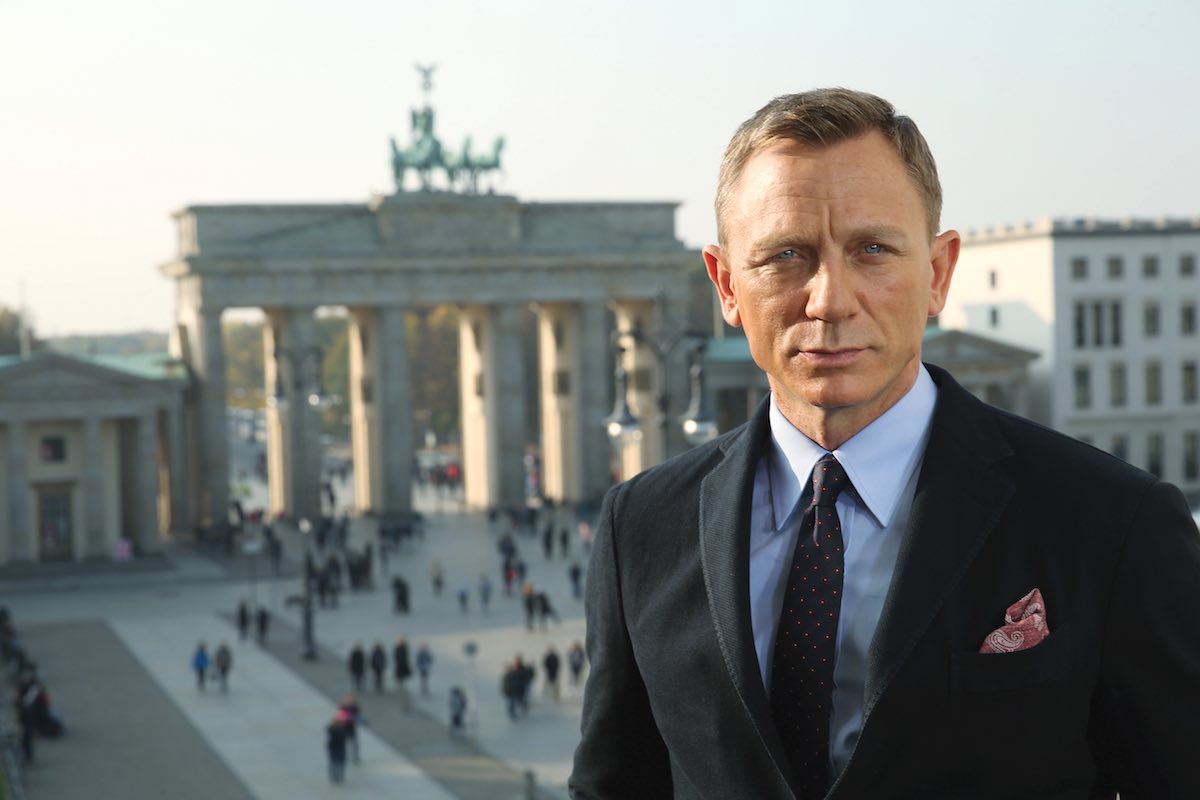 Daniel Craig single-handedly shifted the cinematic archetype of James Bond from one-dimensional playboy with a pistol, to a complex, emotionally scarred agent provocateur. More astronauts have moonwalked than have played the iconic role, and Craig has embodied Bond for the longest of all—14 years. In 2005, the "it" Brit was a buff, bleach blond 37 when he cinched the enviable role of the world's most infamous spy. Now 52, his cropped hair a salty gray, he chuckles about feeling arthritic twinges on rainy days.
In 1998, I was first transfixed by Craig as he smashed a supporting role as a cold-blooded priest-cum-assassin in the hypnotizing Elizabeth, starring Cate Blanchett as sovereign. He played the violence with such feral restraint; a damaged, dangerous young man on a cathartic mission. I later interviewed him for Layer Cake at the Tribeca Film Festival in the wake of 9/11. The stylized noir thriller allowed Craig to seethe and smolder with unsentimental intensity, a role that pretty much proved a sizzle reel to play the orphan turned steely MI6 agent. More state of mind than mere color, I recall flinching under the gaze of Craig's piercing ice-blue eyes—two gas-rings left to burn on the highest setting—in a wordplay encounter that lingered for days.
The business of Bond speaks volumes. Craig's films in the title role have already grossed more than $3 billion to date. The cunning actor subtly but fundamentally rebuilt the role from the brogues up; he smashed the 007 mold in more ways than one. On his watch, we see his variation on Bond swallowed whole by love, intoxicated by revenge, wisened by age, and openly weep for the first time. His bold take on a more emotive Bond resonates deeply with a generation raised on talk therapy, almond milk, and instant gratification.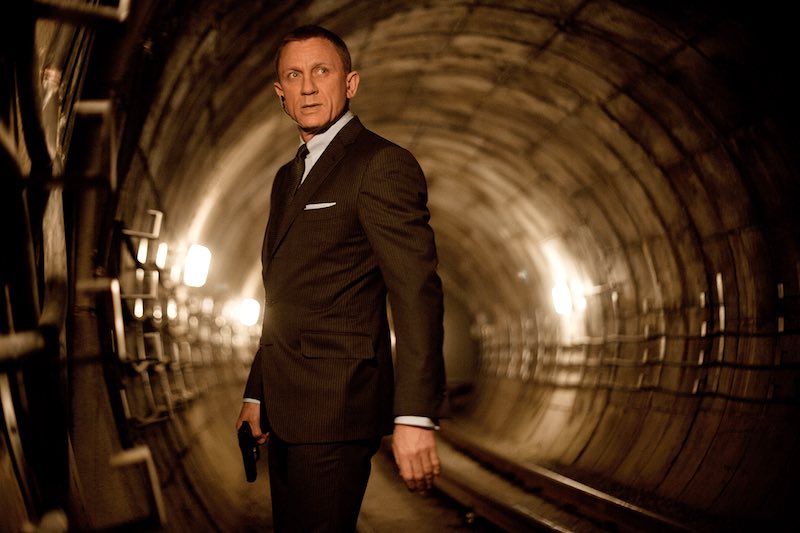 With an estimated budget of $250 million, No Time To Die is the most expensive Bond film to date, and one of the most costly films ever made full stop. The much-delayed release is reportedly costing MGM around $1 million per month in interest. Held back from its original April 2, 2020 release date, fans anticipated the next installment in the US on November 20. As coronavirus cases rose and cinemas in key markets remained closed, the studio announced that the film will be delayed once more. Eric Gitter, producer of Extraction and Atomic Blonde, deems it money well spent. "When you consider the "event" nature of a historic edition such as Bond 25, this strategy will pay off in spades," he muses optimistically on our call. "If MGM schedules the release wisely, it may mark the return to life as we recognize it. From a business perspective, it boils down to protecting your initial investment. The appetite for finally seeing this film theatrically, when it is safe to do so, will feel symbolic in a sense. This premiere promises to be a juggernaut if played right."
Martin Katz, internet pioneer and producer behind David Cronenberg's finest work and Oscar-nominated Hotel Rwanda, agrees. "There is no sense releasing a film to a world that lacks theatre screens. And there is a precedent for holding back films. It was reported that Paramount delayed the release of The Sum of All Fears after 9/11 because of its terrorist attack plot," he explains.
"In an increasingly unstable world, the theatrical business may now have to face market timing not just around school holidays, but also wildfires, political unrest and pandemics." – Martin Katz
In speaking with Kirstine Stewart, Head of the Future of Media, Entertainment and Information and Member of the Executive Committee at the World Economic Forum, she gives us a macro perspective. "In a world where a new streaming service seems to be launched almost weekly, MGM is in the unique position of being one of the few studios with a great catalogue of content, but with no streaming service of its own," she observes. "The James Bond series is their jewel in the crown, and it makes a lot of sense for MGM to preserve the exclusive theatrical nature of their next Bond release while Apple and others are rumored to be looking at them for acquisition."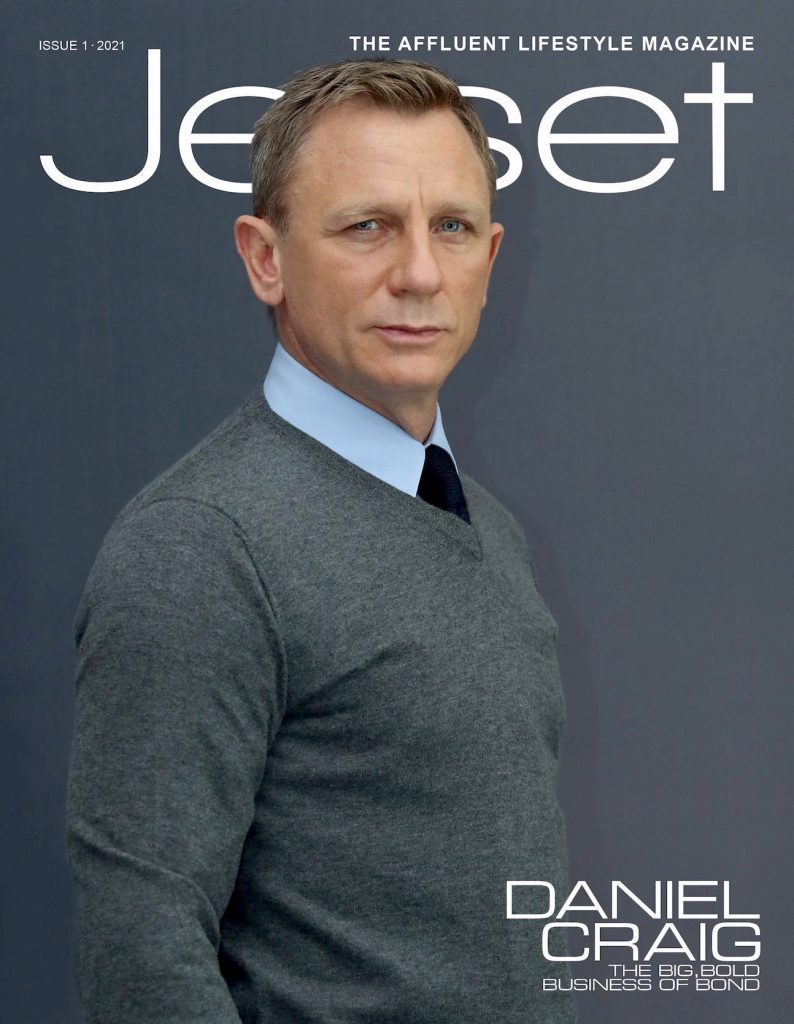 At press time, No Time To Die is currently slated for an October 8, 2021 release. The new year certainly hasn't magically resolved the issues that have held the industry hostage; the same market forces remain in play and continue to inform the strategic decisions of distributors. "What we are seeing is studios' streaming services growth strategy at work. But as studios launched streaming services the gates were put in place and they kept titles for themselves – Warner Brothers' Wonder Woman 1984 pops up on HBO. Pixar's Soul on Disney+ just announced the highest revenue of any film for 2020 and at not insignificant numbers," Stewart reveals. "Studios have been struggling with how to build following against first-mover Netflix – and the forced removal or delay of their theatrical release because of the pandemic may have been the forcing function to finally make the switch and build services to rival Netflix."
Tweaking the release date of a blockbuster hopeful, even by a single day or mere week, is the industry equivalent of rerouting a behemoth supertanker. High stakes Hollywood tradecraft of the highest order. With a significant chunk of the marketing budget spent, the date change would likely leave the studio hemorrhaging between $30M and $50M out of pocket–hardly chump change, but better than taking a Covid-19 direct hit and losing out on an estimated $300M.
The Bond cinematic lexicon firmly remains a family business, which only intensifies the mystique and mythology. Albert Broccoli shot Dr. No, the first film in the franchise, in 1962. Fifty-eight years and 25 movies later, the torch is carried by his daughter Barbara Broccoli and stepson, Michael G. Wilson, who began his career on the set of Goldfinger. When asked if this legacy gives No Time to Die a kind of "unicorn status" when it comes to release flexibility, Gitter remarks, "Film fans have an affinity for Bond that allows for inspiring re-imaginings and revivals. If I was running MGM, I would be taking the same steps." Working with charismatic draws like Chris Hemsworth and Charlize Theron, Gitter has seen firsthand the value of an A-list lead simply owning the part from day one, as Craig has. "He's absolutely a part of that advantage," he concludes.
When it comes to a dual filmmaker and business-friendly distribution ecosystem, where online and the theatrical experience coexists and works in synergy, Katz conceives of theatrical enhancements leading the way. We saw a glimmer of this with Uncut Gems, Roma, and The Irishman (all of which had a minor gap, or none at all, between cinematic and online release dates). "I saw all three in a theatrical environment. Without exception, my experience of seeing those titles was superior to colleagues who stayed home to watch them on streaming platforms," Katz enthuses. "Windows between theatrical and home video or streaming releases are now going to get narrower. We may well see additional scenes in theatrical release films that will increase their attractiveness to true fans the way Imax, ATMOS, 3D and RealD enhancements already do."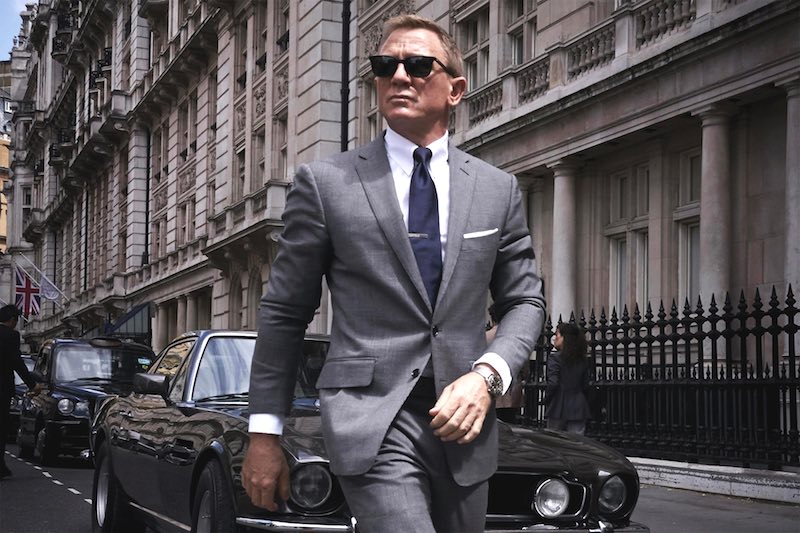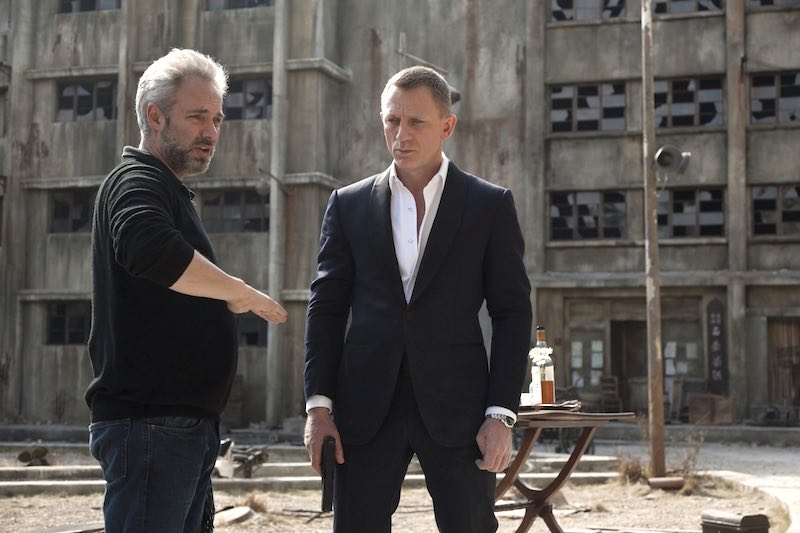 Katz sees a real opportunity for the Bond franchise to grow out of its mold. "It would be interesting to see them follow the lead set by Armando Iannucci in The Personal History of David Copperfield and Ava Duvernay in Bridgerton and finally give us the gift of Idris Elba as Bond," the intrepid impresario proposes.
On the lasting legacy of Daniel Craig, Stewart relishes in the stamina of the actor as he takes his final curtain. "I'm Craig's age, so as he's gotten older as a fan it is fun to watch and wince with every stunt, thankful I'm in the audience passively watching him make 50-something look good on Bond," she reflects.
"I say Skyfall is Craig's best Bond film to date – from Adele's opening note to the Scottish landscapes to the farewell to Dame Judy to the end." – Kirstine Stewart
What is crystal clear is that cinema and culture remain cherished by society. Exceedingly relevant, especially in moments of adversity such as this. Cinemas may come back to find the audience has changed. Anxiety has been hardwired into us, as we grasp the gravity of our stark new world realities. Daniel Craig's Bond understands the gravitas behind unseen and unshakeable odds. He'll be the ideal antidote after an annus horribilis—to borrow from Queen Elizabeth—when we can all catch our breath, and marvel in breathless signature Bond sequences in the cinema once more.