Style Meets Substance: David Beckham's Gilded Age of Philanthropy and Haute Horology
David Beckham's early drive toward a childhood dream led him to become one of the most acclaimed, beloved, and successful players in the history of professional soccer. With three major clubs on his résumé and 115 appearances with England's national team, 59 as captain, he left a major legacy in the sport: six England Championship titles, two Major League Soccer cups, one time Champion of Spain, and one time UEFA Champion.
The dashing Brit exhibited a style all his own during his 20-year playing career, so mind-blowingly precise and spectacular when shining through in countless clutch moments. Time after time, his efficient passes, extraordinary timing, and supreme target accuracy proved a winning trifecta on the field.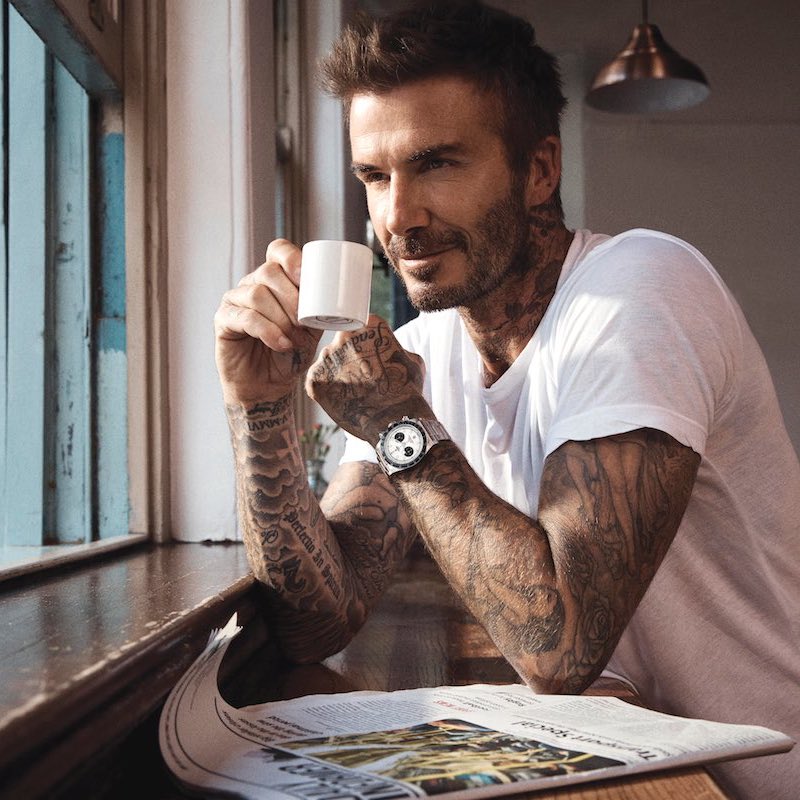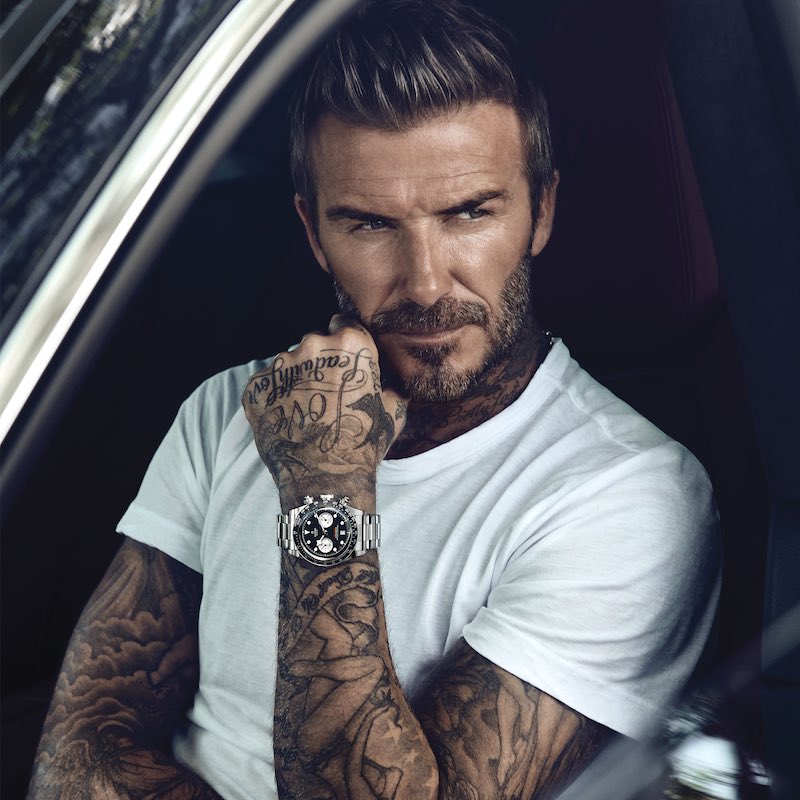 Constantly open to evolution, Beckham was an innovative diplomat of the sport and one of the hardest-working players in the history of football. Even when rehabilitating an injury, or on loan to another team, he trained harder than most, never resting on his considerable laurels or playing the "Beckham card." By daring to go all the way, even under insurmountable pressure, Beckham reinvented himself every game and wrote himself into the history books.
Beckham hung up his playing jersey in 2013, but it seems his most meaningful work continues to happen off the pitch. His philanthropic efforts focus on the protection and welfare of children worldwide. A long-time UNICEF Goodwill Ambassador, he dedicates his energy and time to the health and education of children in Africa.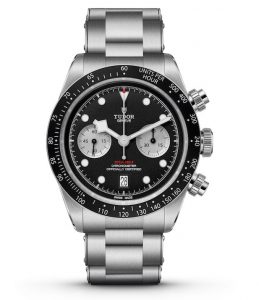 As one of the most admired athletic heroes of all time, Beckham, 46, has drawn broad support for his causes. In a bold move this past March 2022, using his social media reach in the interest of global security, Beckham gave control of his Instagram account to a Ukrainian doctor in the city of Kharkiv. According to BBC News, Dr. Iryna, head of a regional perinatal center, spent her "takeover" day posting videos about the vital work medical professionals are doing in the midst of the conflict. Beckham has more than 71 million followers on Instagram. Ever the out-of-the-box thinker—even on the humanitarian front—he is savvy enough to know his greatest power as a sports legend is his platform and voice. The star said he wanted to highlight the "amazing work Iryna and health workers like her are doing to save lives in Ukraine."
A man with a soft spot for sartorial classics, Beckham has a sophisticated eye and an insatiable taste for the finer things. "Especially as an Englishman, I think you really appreciate a nice suit and a nice watch. They go very well together," he said on the occasion of partnering with renowned Swiss watchmaker Tudor. A devout wristwatch aficionado and collector, he came to know Tudor through its sister brand, Rolex, of which he owns several timepieces. "I was attracted to Tudor by the attention to detail I could see in their watches. I then learned about the history of the brand. One of adventure, pioneer diving and daring expeditions. I was instantly hooked," he admits. Beckham sports the Black Bay S&G, a vintage-inspired steel and gold diver's watch as well as the Black Bay Chrono, a COSC-certified chronograph with column-wheel manufacture caliber drawing upon Tudor's diving and motorsports heritage.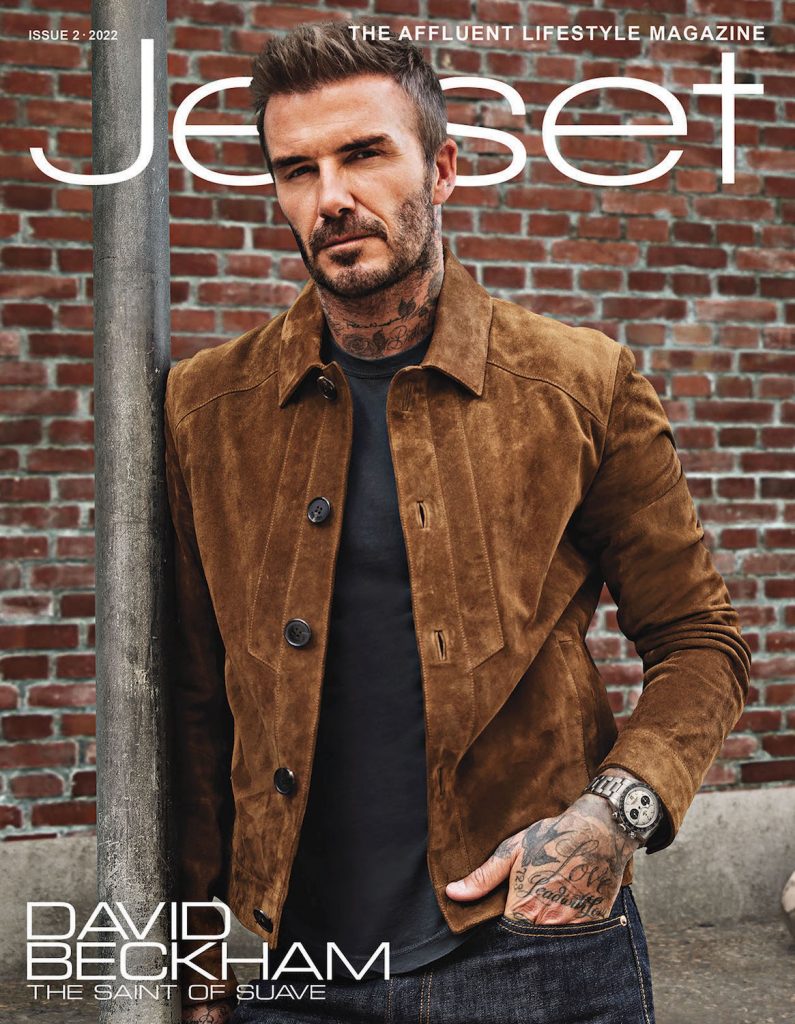 As a famous footballer and global style icon, Beckham's life journey draws parallels with the daring values that established Tudor as the prestige watchmaker it is today. Tudor's "Born To Dare" spirit is supported globally by ambassadors whose achievements directly result from a daring approach to life. Beckham has been a solid fit since Tudor welcomed him to its family.
The father of four clearly has reason to have dynasty and legacy on the brain this year. His biggest role in 2022? Surely, playing proud father of the groom. His firstborn son, Brooklyn, wed heiress Nicola Peltz in April at one of America's most lavish estates. The event saw the attendance of several celebrities as Brooklyn tied the knot with the Transformers star at her family's mesmerizing $100 million, 44,000 square-foot oceanfront estate in Palm Beach, Florida. David Beckham played master of ceremonies while Brooklyn's younger brothers Romeo, 19, and Cruz, 17, served as best men. His younger sister Harper, 10, was among the bridesmaids.
The guest list reportedly included Gordon Ramsay, Serena Williams, Gigi Hadid, Eva Longoria, Marc Anthony, Jordana Brewster, Tom Brady and supermodel wife Gisele Bündchen. David's football friends Dave Gardner and Gary Neville were present, while Victoria's Spice Girls band mates Mel B and Emma Bunton also showed up to support the newlyweds.
What's next for this absolute juggernaut? Beckham recently announced he's entering the world of blockchain, NFTs and metaverse: he's the newly minted Global Ambassador for DigitalBits Blockchain. As a prominent athlete-turned-businessman, Beckham will help communicate the transformative power of the DigitalBits blockchain to consumers and brands worldwide. As DigitalBits is the Blockchain for brands, Beckham will utilize his extensive experience working with global brands including Adidas, Maserati, Tudor, Sands, Diageo and EA.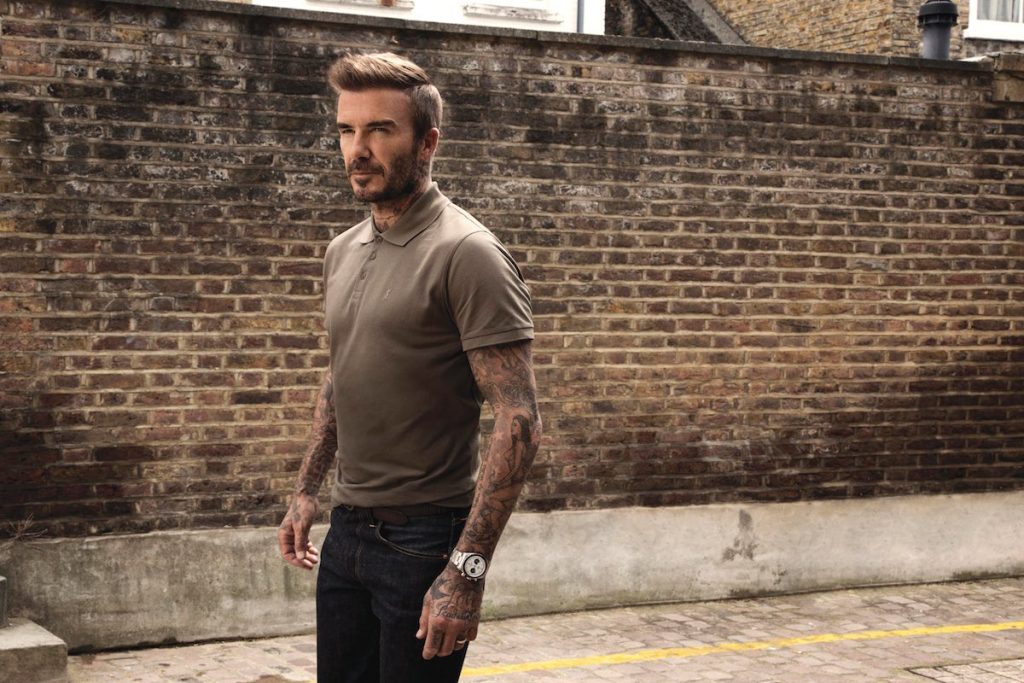 Beckham's digital presence is considered one of the most influential in the world; his annual impressions surpass 9 billion across Instagram and Facebook. Beckham's passion for connecting with his fans in innovative ways is a driving force behind this initiative. Blockchain technology enables talent to engage with fans and followers, creating digital assets like NFTs that can best reflect visceral and memorable moments on an entirely new level. Beckham will launch a series of NFTs and other Blockchain-based digital assets, exclusively minted on the DigitalBits blockchain, providing new experiences for fans worldwide. He remarked, "The moment I spoke with Al and the DigitalBits team, I knew that this was a major opportunity to create new experiences for my fans online. I have always taken pride in working with the best teams and I am so excited to work on my NFT collections and more innovations in the future." In the world of ambassadorial roles, it simply doesn't get bigger and bolder than Beckham.