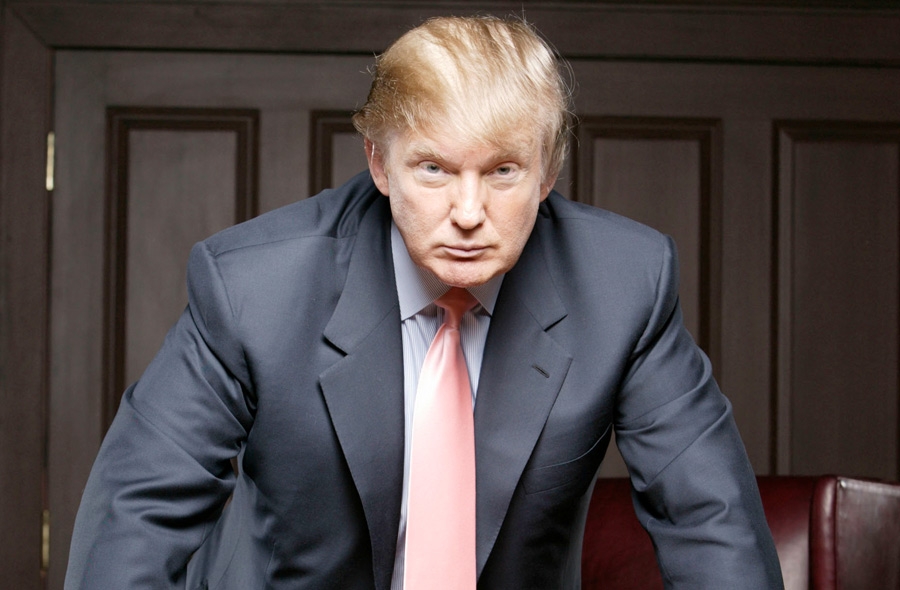 Donald Trump is worth billions. Hasn't gone a day without being recognized since Reagan was president.
Is the star of his own TV show and has built an empire and brand more recognizable than any Fortune 500 Company, yet, at his core, Donald Trump is a family man first.
There aren't many words in the English language as mundane, non-descript, generic, flat, drab, vanilla, and dare I say, flat-out boring— than the word 'the'. Let's face it—it's about as exciting as an Amish bachelor party and as exotic as a corn dog.
But it's funny what an epic role the word the plays in raising the stature of something when you simply place it in front of another word. For instance– The Pentagon. The Grand Canyon. The Oscars. The Golden Gate Bridge. The World Series. The Donald.
To say Donald Trump is larger than life is like sailing across the Atlantic on a cruise ship beats crossing it on a boogie board. Donald Trump has had a firm grip on American pop culture since before the invention of the cell phone, and in an exclusive, wide-ranging, in-depth interview with Jetset Magazine, he answered in one word a simple question if there's been a single day in his life in the last 15 years where he hasn't been recognized, anywhere across the globe.
"No," he informed us as he returned from the ACN (All Communications Network) International convention in San Jose, California, where he inspired and wowed a crowd of 20,000 members of one of the most successful and respected network marketing companies in the world, before climbing aboard Air Trump, quite possibly the globe's most recognized private jet and pointing it in the direction of another high-profile business deal. Oh, admit it, you are curious about his private jet aren't you? Well, we were, so we asked Donald to give us the specifics of what 'Air Trump' is all about. "It's a Boeing with a custom interior and an extended range gas tank," he informed us. "It seats 24, and has a master bedroom."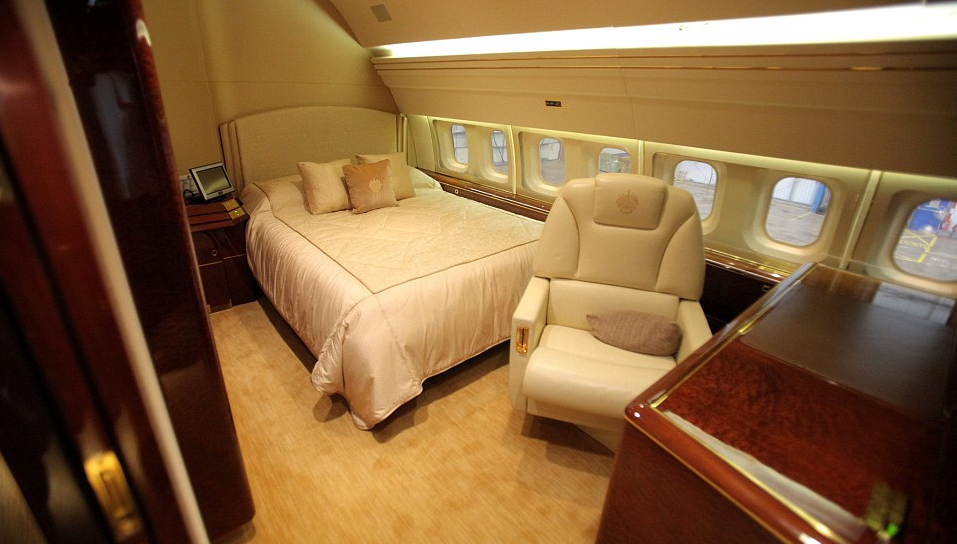 It would be hard to equal, but I could always handle commercial if I had to." (Note to Hollywood: I've just found the perfect new reality show idea- Donald Trump going through security, and boarding a commercial flight at JFK for Burbank with a layover in Phoenix!)
Simply put— when Donald Trump is on the ground, he builds things. Large, bold, loud, spectacular things, like hotels, skyscrapers, casinos, fortunes, ratings for network TV shows, hairdos, and maybe most impressively— a personal brand known and instantly identified all over the globe. And if you are trying to do the same with your business and personal brand remember this–you control what that brand will stand for. In The Donald's case– it's grandeur and excellence. Something he told Jetset Magazine that he was conscious of since his name and mug appeared in the New York Post for the very first time.
"I was determined from the beginning to have the Trump brand represent the gold standard, and it does. It was definitely a plan. The best way to control the identity you build for yourself is to make sure everything you do is the best. Every detail matters. If I notice details, other people will notice details. The end result has to please me, and I'm tough when it comes to quality. Being meticulous is a good way to achieve great results," Donald told Jetset Magazine.
One thing he's proven that he's quite good at over the past six years—is firing people in his opulent Trump Organization boardroom. Specifically over the past few years, B-list celebrities looking for another shot at fame while they fight for attention and survival on one of NBC's few hit shows, Celebrity Apprentice. The new season is off and running, and it will be fun to see which 'has been' is going to make the biggest fool of themselves competing for the approval of America's most famous boss. It's season number nine for the show. For almost a decade he's been able to utter the words, "You're fired," before hearing something scarier— "You're cancelled!"
"I thought it had a chance of being a success, although most of my advisors had advised me not to do it," Trump told us. "It was definitely a risk, considering that 95% of all new shows fail, but I had faith in Mark's (show creator Mark Burnett) reputation as well as his enthusiasm and I thought it would be a great experience. I was surprised when it quickly became the number one show on television, and having it going strong into its ninth season is phenomenal."
You learn a lot watching the show. For instance, some things you might not want to know, like what Joan Rivers looks like without makeup. Or what Dennis Rodman is capable of doing after slamming a dozen Kamikazes and washing it down with some Vodka and Red Bulls. Sometimes it's hard to tell what the celebs dread more; getting fired and losing a chance to win money for their selected charities, or being sent home to resume their relative irrelevance. "The celebrities want to win—it's not just about them, but their charities, which they feel strongly about. They can be fierce and for good reason. Their appearance on the show also enhances their careers, as they are provided a venue for great visibility with the public, and the interest in them can be renewed as well. Many of their careers have been revived," Donald informed us.
Being invited to be a cast member of Celebrity Apprentice is the ultimate show biz, political, entertainment, sports and pop culture career stimulus plan. Do you really think we'll hear much from Sinbad, Darryl Strawberry, Carol Leifer, Cyndi Lauper and Curtis Stone once Season Nine ends? It's why many personally call, email and write Donald— in some cases begging to be included. "Many celebrities have wanted to be on the show, and sometimes the inquiries are direct or through their agents." Donald told Jetset Magazine. "They can see what good it can do both philanthropically and for their careers. It's a terrific opportunity on several levels."
Want to know what a day in the life of The Donald would be like? Well, it probably involves putting on a suit that cost more than your grandparent's first house. Followed by a ride in the backseat of your Maybach to the helicopter pad, where you cruise to the airport to board Air Trump to fly off to one of the elite, private golf courses YOU OWN. "There are days like that," Trump confirmed to us.
But cut through the polish and perception, and at the heart of what I believe makes The Donald one of us, is his devotion and love of his family. I asked him if someone could be Donald Trump for one day, what would be the best part. "Loving what you do and doing it well—and having a great family." You don't have to be a multi-billionaire to know you can't put a price on what that means.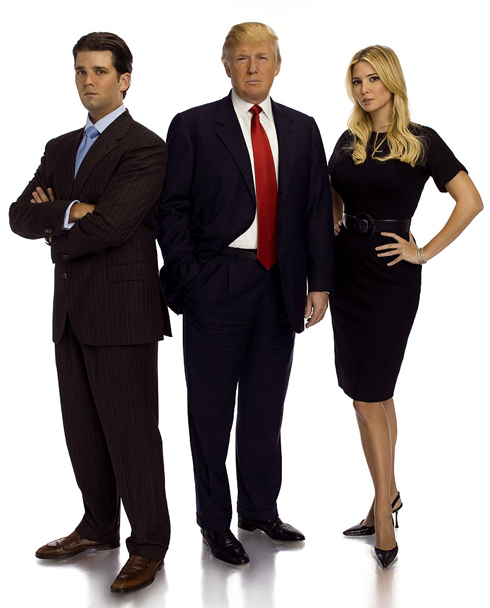 His children now are facing the same pressures that he did growing up in the shadow of a legend, and trying to ultimately continue a legacy. "They've already done a tremendous job with the Trump Hotel Collection, which has grown in a very significant way. They are completely focused on the brand and will continue to move it forward in the best way possible. I have complete confidence in their abilities and acumen."
Even though you get significant glimpses of Donald Jr. and Ivanka on the TV show and in commercials, it will be a while, if ever, before Donald completely hands over the keys to the empire. How do you turn off the drive and ambition needed to get to where he is? Most readers of this magazine share a lot of those same qualities, so it's really no surprise to hear he hasn't taken his foot off the gas pedal of pushing himself and others at all. "No, in fact I've revved up. Things are great and as my father always said, 'to retire is to expire'. I see no reason to stop doing what I love doing—it gives me energy and I'm having a great time," Donald told us.
Back in the 80's and 90's, Trump was a polarizing figure that people generally didn't have much middle ground on when summing up their feelings for him. They either loved him or hated him. Now it seems he's softened. He's more human, even though he consciously packages himself as having a life nobody even has the capacity to fantasize about; it's so far off the course of normalcy. His calling card is confidence and brashness, but there is a humility that is also always evident that has made him much more likeable to the masses. He explained that to Jetset. "I think humility matters because we're all in this together. Everyone has good days, bad days, traffic jams, and problems so there's a common denominator to be found. I know I surprised people on Saturday Night Live and again on the Emmy Awards singing a song in overalls and holding a pitchfork, but I enjoyed myself and everyone had fun."
When it comes to Donald Trump, and the drive and passion and instincts, work ethic, talent and luck it takes to build a global brand, polish, package and sell it around the world, two words you may never see attached to The Donald's story. 'The End.'