Kevin Hart isn't the type of guy content to sit around waiting for movie studios to call. He's been cultivating a powerhouse multimedia empire in the ultimate "side hustle", and it's firmly putting him in the driver's seat. The Los Angeles-based actor owns a media companies, HartBeat, and Laugh Out Loud, with an 85% stake in the latter valued at an impressive $650 million. Hart frequently ranks among the highest-paid comedians, collaborates with A-List talent on high-profile movie projects, and maintains a dizzying amount of collaborations and development. Endorsement deals are aplenty to say the least—Chase J.P Morgan, Fabletics Men, Old Spice. And as if that weren't enough, he's created a tequila brand, Gran Coramino to call his own.
All this effort has resulted in Hart kicking "household name" status up to a new level—he's everywhere, a moving meme, one of the most known faces in American pop culture. Well-known for a multitude of reasons, he's most recognized for his signature comedic abilities. He's certainly come a long way from gawking at Edddie Murphy's performance in Raw (a seminal experience of his childhood) to living it up as one of the top comedians of his generation, with a slew of box office hits to his credit. Arguably among the most hardworking people in show business, he's acted in over a dozen films since 2013. Not to mention the warp speed stand-up tours that kept him on the road for weeks at a time.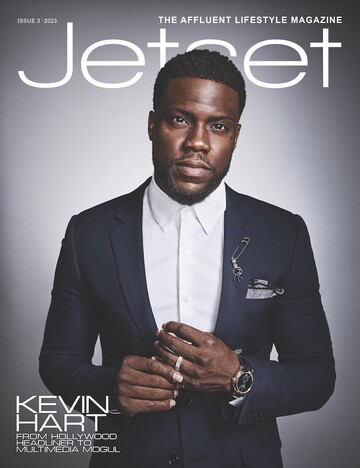 Kevin Darnell Hart was born on July 6, 1979 to Nancy Hart, a single mother, and raised in one of Philadelphia's most troubled neighborhoods. Hart moved to New York City right after graduating from high school to seek a career in comedy. When he chose to pursue stand-up comedy, his mother agreed to fund his rent for a year while he worked to get noticed. He'd commute from Philadelphia to New York's comedy clubs, hitching rides or taking the bus from his house in the afternoon and returning in the wee hours of the morning. He could feel the crowd leaning in and responding as he opened up about his rollercoaster of a personal life. Hart soon graced the stages of comedy clubs around the country.
Hart's first television special was called Kevin Hart: Seriously Funny, though he didn't become a comedic celebrity until 2011, when he embarked on the Laugh at My Pain tour, which took him to over 90 locations. The tour would go down in history as one of the most successful comedy tours of the year, helping to shape Hart into the live performer that he is today. Over the years, he has presented a number of award programs, including the MTV Music Awards. Hart's amusing celebrity friendships, such as those with Dwayne Johnson and Tiffany Haddish, also keep him in the headlines.
In the early 2000s, Hart snagged plum supporting parts in films such as Along Came Polly, The 40-Year-Old Virgin, Fool's Gold among others–making the most of every second of screen time. His more current starring vehicles, which include the Ride Along series and Central Intelligence, have grossed approximately $4.2 billion in the globally. From sheer grit and seasoned craft, he's emerged as a bankable movie star, one of the few stars who still draws people to the theaters. That's why he can command north of $10 million for a film and, as he did for his concert specials like What Now?, sell out a roughly 70,000-seat stadium.
While Hart's hook with audiences has made him wealthy, he's no longer satisfied simply cashing studio checks. He aspires to be a magnate, a mogul on the level of Jay Z or Oprah. Hart's been strategically investing in companies through his HartBeat Ventures; he doesn't just want to be known as a funny frontman—he's all about creating and fueling industries. His firm has invested in beverage company BrightFox, avatar platform Ready Player Me, Rodo, a car sales and leasing platform, and food delivery platform Snackpass, among others, according to TechCrunch.
On the lifestyle business front, Gran Coramino Tequila, founded by Hart and tequila maker Juan Domingo Beckmann, debuted last year to warm reviews from leading F&B managers. Gran Coramino is the culmination of two personal journeys. Hart spent years looking for the perfect partner to create a top shelf tequila. Beckmann is an 11th-generation tequila maker with a family that not only created the tequila category, but also the exceptionally smooth Añejo and Reposado Cristalino tequila styles. According to their site, the two founders' craft, care and passion are part of every bottle – from the beautiful design to the delicious liquid. Beckmann leads the most awarded tequila company in the world; his family has produced tequila from the same agave fields for generations. He's a natural partner for Hart, a tequila connoisseur known for his love for his family and community.
Hart is extremely funny off the cuff, and it seems like no matter who producers cast him alongside, whether it's live on stage or for the camera, he can spark up chemistry with most any co-star. The entertainer has brought his own irreverent brand of humor to the comedy world, and it's yielded immense success that he enjoys sharing with his inner circle. Case in point, so the story goes, Hart decided to buy each of his closest friends their dream car. That group of friends, known as The Plastic Cup Boyz, decided to start a car club since they all had cool classic cars and needed an excuse to spend more time together. Therein lies the origin story of Kevin Hart's Muscle Car Crew, first aired in July 2021 on Amazon and Apple TV. In the show, Hart offers an upbeat, lighthearted look into the world of car collecting with his crew. The show has grown in popularity and season two is already in the works. Roku is partnering with MotorTrend and Hartbeat to produce it as a Roku Original series.
Hart's lucrative deal with Netflix means his fans can expect a steady stream of content. Set to debut in January 2024, adrenaline junkies will get their fix in his newest film, Lift. Buckle up for a raging rollercoaster of action. Hart's character, a master thief, is coaxed and corralled into a seemingly impossible heist by none other than the FBI and his ex-girlfriend. The caper takes place in the sky aboard a 777-passenger flight from London to Zurich. British beauty Gugu Mbatha-Raw landed the role of leading lady, playing opposite Hart. Vincent D'Onofrio and Billy Magnussen round out the cast. Netflix unveiled the first-look trailer, and Lift's fast-paced escapades on a ticking clock look super slick under the directorial finesse of F. Gary Gray. The film is produced by Simon Kinberg, known for X-Men: Dark Phoenix, in conjunction with HartBeat Productions. Though Hart's schedule is packed, Jumanji 4 is taking shape in development. Jumanji: The Next Level was a hit at the box office for Sony Pictures and anticipation for a sequel is high. All signs point to Sony keeping this franchise pumping with Hart, Dwayne Johnson, Jack Black, and Karen Gillan all expected to return. Indeed, the Kevin Hart cinematic universe truly knows no bounds.