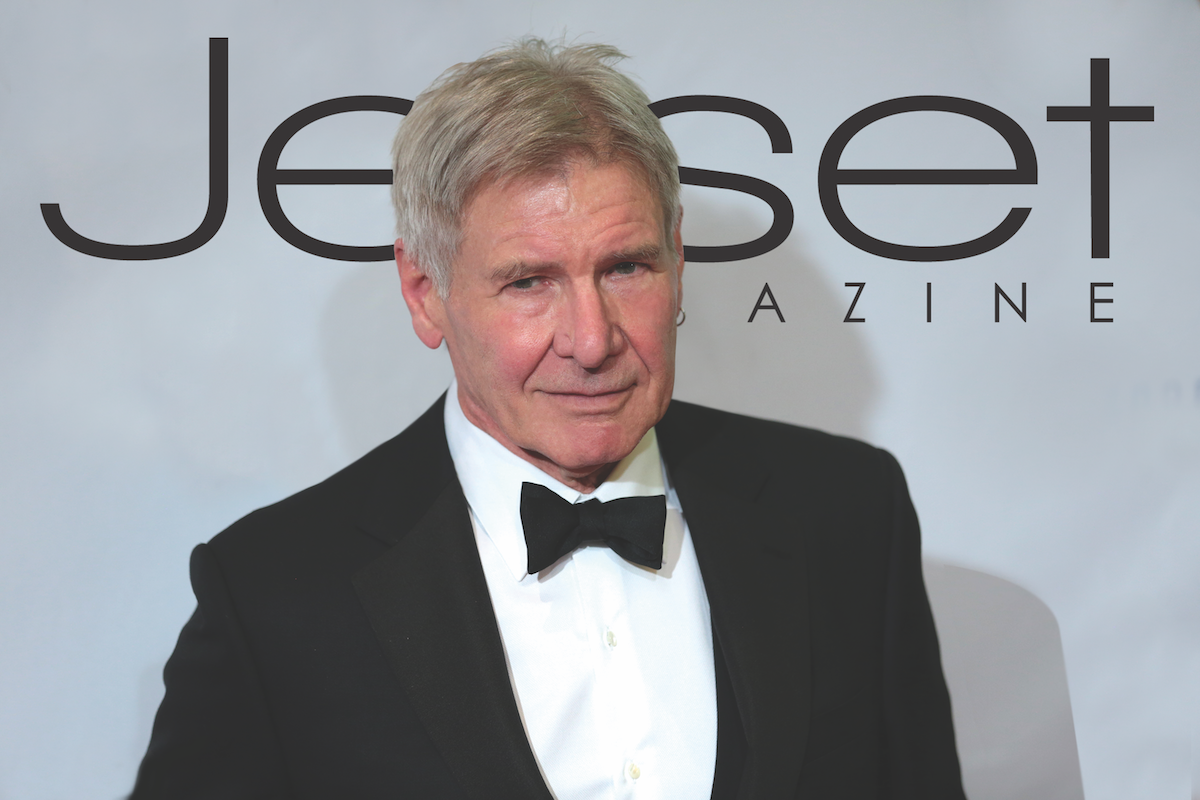 No one does rogue nonchalance quite like Harrison Ford. He has made the rakish, insouciant shrug his signature move, and we are still not over it. Ford's 50-year acting résumé is a litany of blockbusters. He conjured the most iconic characters of 20th century Hollywood into being, from Star Wars' beloved Han Solo to sly Indiana Jones, with Tom Clancy's intrepid Jack Ryan thrown in for good measure.
Ford, 77, is a father of five, splitting his time between Los Angeles and a Wyoming ranch that he shares with his wife, actress Calista Flockhart, 55. The pair have been together for 18 years, and married for nearly 10. Not one to rest on his laurels, Ford returns to the big screen this year in The Call of the Wild, a new adaptation of the classic Jack London novel.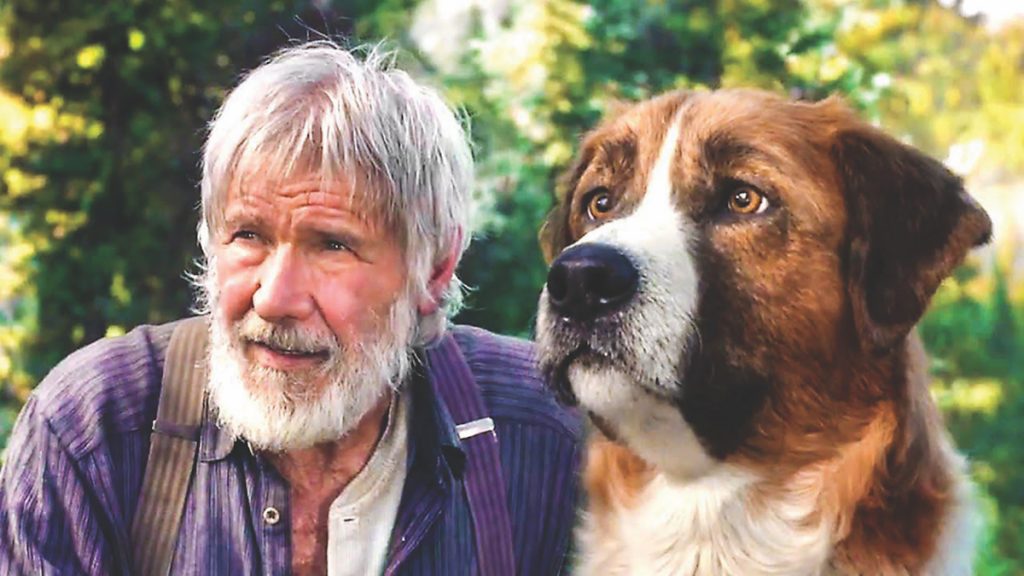 The film centers around Ford's character John Thornton, a prospector during the 19th-century Klondike Gold Rush who forms an unlikely bond with a heroic canine. Thornton discovers the working dog abused by his owners and decides to bring Buck along on his journey. Perhaps more relevant than ever in the Covid era, the motif of Thornton and Buck emotionally mirroring each other is perennially profound. Self-isolating to heed the call of the wild, Thornton abandons the confines of domestic life to become an intrinsic part of nature.
In press rounds to promote the film, Ford reflects on his character, noting through his experiences in Alaska with Buck, Thornton is "able to return to…hope for some redemption." Ford connected most deeply to the film's meaningful theme: We are all animals among nature and are responsible for taking care of it.
"Nature doesn't need people," he mused. "People need nature to survive, to thrive."
Ford's affinity for man's best friend is tried and true. He currently harbors three small rescues as part of his family; his love of dogs dates back to his Chicago childhood and his first pup, Lady. For the new adventure film, Yukon's arctic winters were mostly recreated on elaborate Southern California sets, and all the wild animals were computer-generated— including Buck, whose movements were created by retired Cirque du Soleil legend Terry Notary.
Ford and his younger brother were raised in Chicago by their mother, Dorothy, a homemaker, and father, Christopher, a writer and actor. Both his parents had explored acting, but his father went on to become a top advertising executive. Family lore has it that it was his father's idea for washing machines to feature a window, so you could see the suds and spin cycle inside. On his family background, he said on Inside the Actors Studio: "My mother is Russian Jewish, and my father is…was Irish Catholic.… As a man I've always felt Irish, as an actor I've always felt Jewish."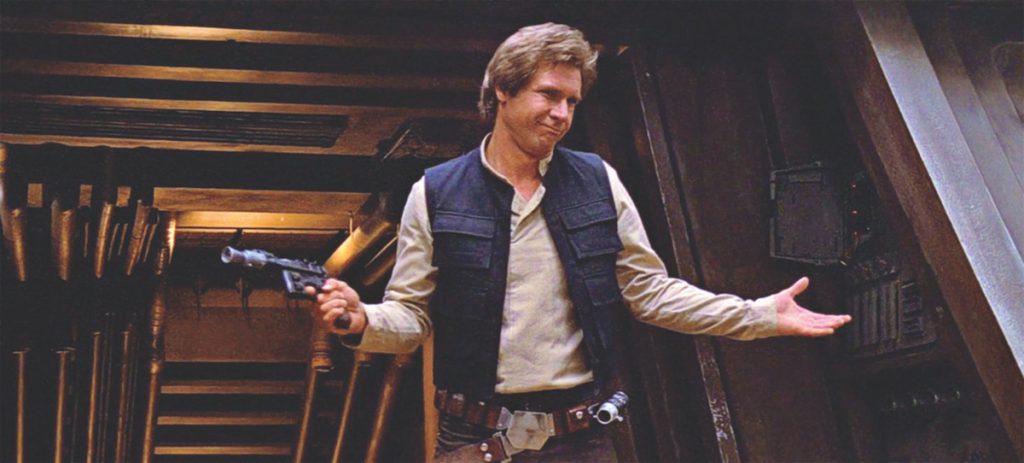 The actor comes by his rugged outdoorsman vibe in earnest; he was a Cub Scout and a Boy Scout, eventually working his way up to Life Scout. It comes as no surprise that Ford went as far as one can go in the Scout world. All of this instilled in him a hardy work ethic, which in turn led to skills that would come in handy later. The man is all about self-reliance.
The most well-known pre-fame biographical bit about Ford's early years? He was once a carpenter. This was how he survived in his time as a contract actor, and whenever his career stalled. As the story goes, Ford simply decided he would become a carpenter; he checked out woodworking books from the local library to teach himself the trade, and started booking odd jobs.
In fact, he went on to work for Francis Ford Coppola as both a carpenter and an actor with small roles in The Conversation and Apocalypse Now. He landed his Han Solo role in a lucky break of having previously worked with George Lucas on American Graffiti, and shrewd leveraging of carpentry skill to be in the right place at a fortunate time. He was installing a door for Coppola one day when in walked Lucas with Richard Dreyfuss. They got to casually chatting about upcoming projects, and the rest is Tinseltown history.
Ford has more than paid it forward since those early, thirsty days of plucky career ingenuity. His activism was seemingly built into his childhood. His parents, he has previously said, raised him and his brother "with a sense of social responsibility." Ford has been doggedly consistent in his commitment to charitable endeavors, including volunteering for the Young Eagles program, which takes young people up flying; Wings of Hope, which does humanitarian work around the world; and Conservation International, which works to protect nature and secure a stable climate. In the past, he has spoken up about the threats to the Amazon rainforest at the UN Climate Action Summit.
Ford seems to be enjoying spending his third act reprising his most infamous franchise roles. He resurfaced as Rick Deckard in Blade Runner 2049, as well as Han Solo in The Force Awakens and The Rise of Skywalker. He's set to complete the hat trick by playing the title character of the fifth Indiana Jones installment.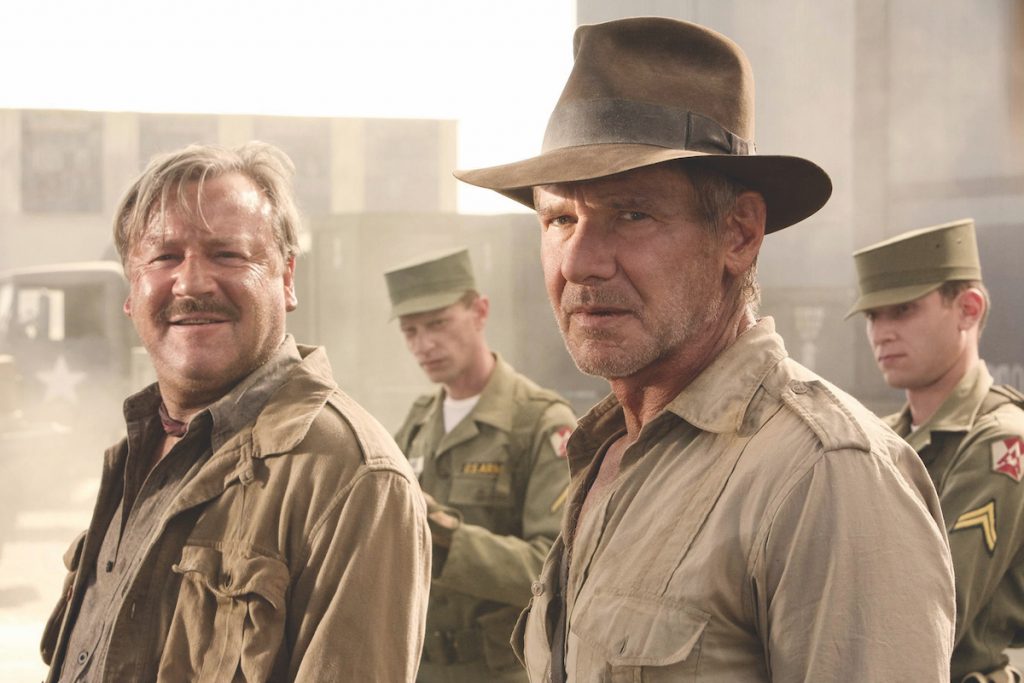 With the next Indiana Jones movie on the horizon, Ford will need to stay pretty limber to say the least. He works out three times a week, strength and resistance training, biking and tennis for cardio, and above all stretching to promote flexibility to keep past orthopedic injuries in check. While basic plot details have been kept mum, you can bet there'll be the routine Indy repertoire: running, jumping and rolling around on damp or dusty floors.
George Lucas may have created the wise-cracking, whip-cracking archaeologist, but this time around, he isn't directly involved in the sequel. Originally, longtime Indy director Steven Spielberg was set to join Ford for the fifth iteration. Spielberg has since departed the project, he will remain as a producer; it has been reported that Logan director James Mangold may take over in the director's chair.
The entertainment industry is currently at a standstill over global health concerns. Theaters lie dormant, release dates pushed back, and production has been halted. Indiana Jones 5 was one project that seemed to be finally gearing up for production, but it is now unclear when Ford will be able to don the iconic hat that inspired many a Halloween costume. In the midst of the ongoing uncertainty, Disney has pushed the date back to July 29, 2022.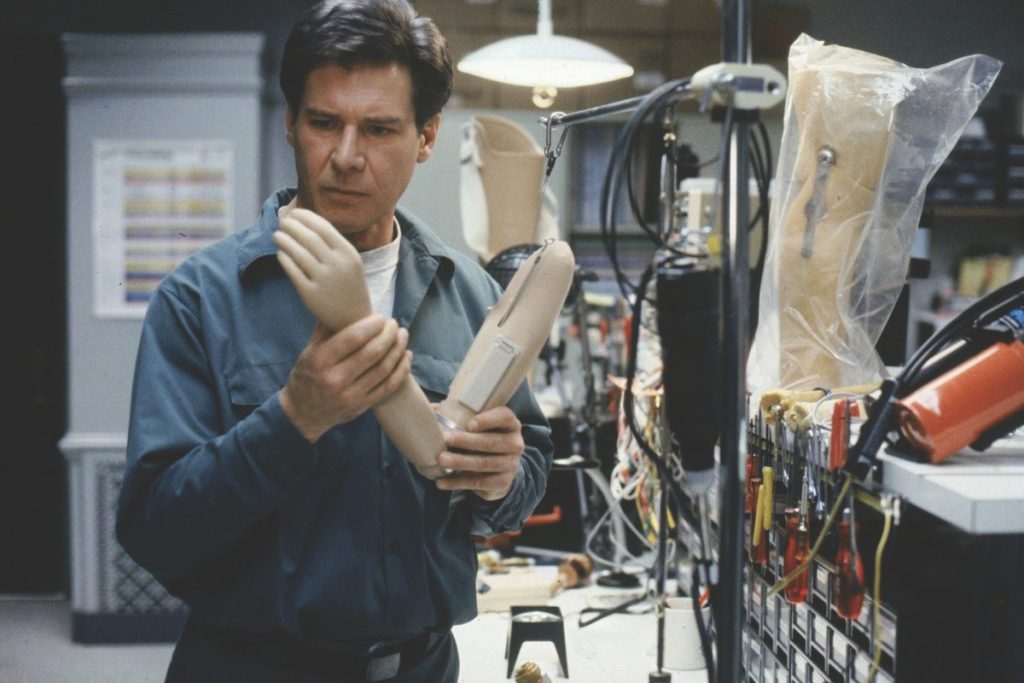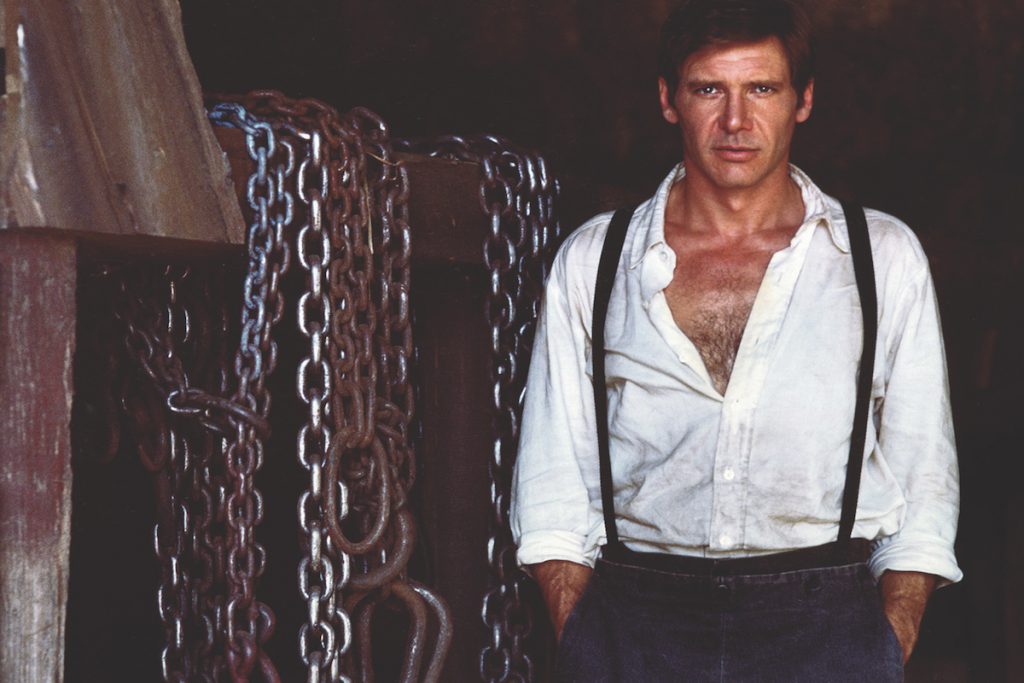 Ford hasn't thrived through four decades of fame by playing coy, he's chosen projects with precision and care. It wasn't always a cake walk; in the mid-1960s, the young Ford got snared in the tail end of an older Hollywood era. Struggling actors with potential were put on seven-year contracts by film studios. If they proved deserving, they would be cultivated like hothouse flowers and nurtured into more established stars. The system rewarded those who paid their dues, jumping through studio hoops on their best behavior, without obstinate push back. Ford—who was signed to, and then released from, two such contracts—proved a poor fit.
While Robert Redford may have ruled as the 80's defining leading man, Harrison Ford was everyone's secret crush. Somehow, this lanky curmudgeon managed to sell grouchy indifference as simmering onscreen sex appeal. Ford is precisely appealing because he honestly doesn't seem to care if he's even remotely appealing. He doesn't need anyone to adore him. Despite a clear aversion to self-promotion, he has cultivated a silver screen charisma all his own.