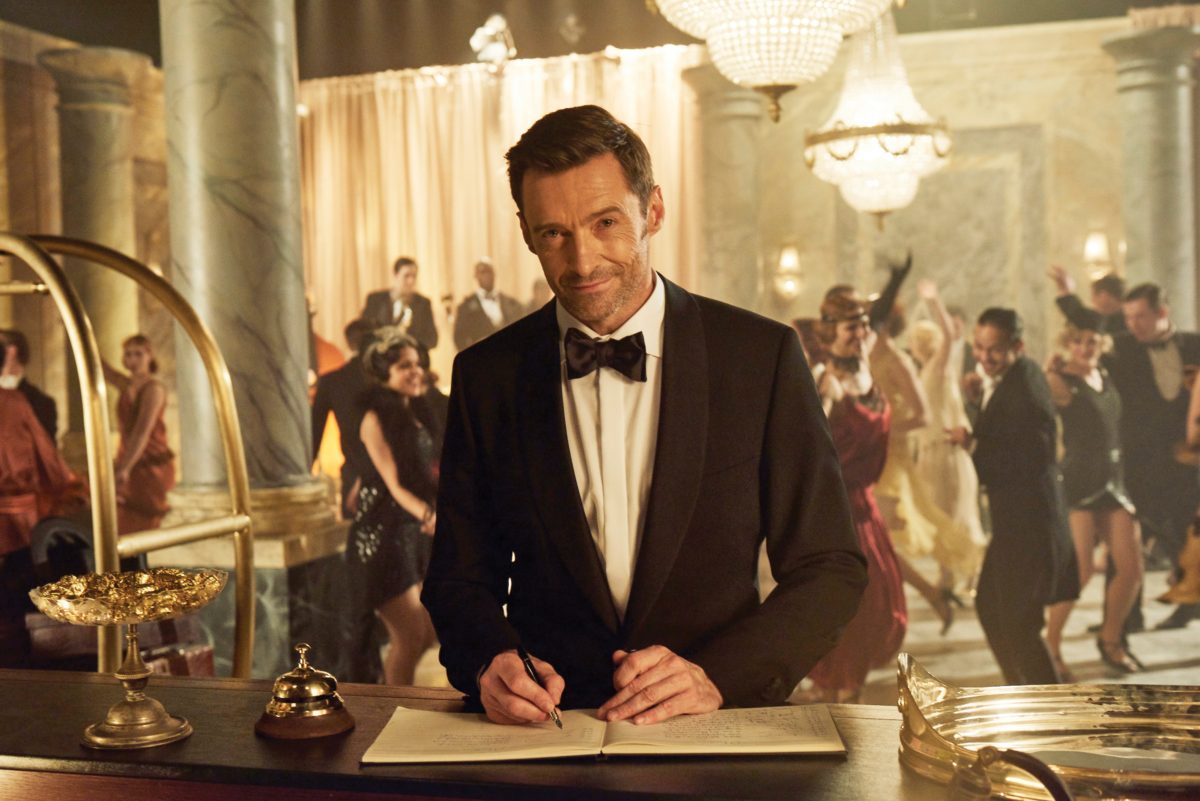 Some actors end up being largely defined by a singular role. They play a character who is so iconic, so beloved, so universally popular, that it becomes forever associated with their name. Sean Connery and James Bond. Marlon Brando and The Godfather. Matt Damon and Jason Bourne. For some, this can become a curse — as dramatized in the movie Birdman — but in the case of Hugh Jackman and Wolverine, the 48 year-old Australian has always chosen to embrace the role that made him a superstar, gamely portraying the iconic mutant a staggering nine times in the last 16 years, beefing up and giving his all with every turn.
But all good things must inevitably come to an end, and so with the release of the latest (and final?) Wolverine film (Logan, out March 1st), the actor has announced that he has donned the claws for the final time. "It was a gut feeling," he says of the decision, and as he approaches his fifth decade on earth, the level of strenuous devotion and the physical toll portraying of muscle-bound genetic anomaly takes on one's body has begun to take its toll. "I don't know how many more egg white omelettes I can eat," he confesses. But regardless of the reasons, it is time to forge the next chapter in what, upon re-examination, is an objectively illustrious career.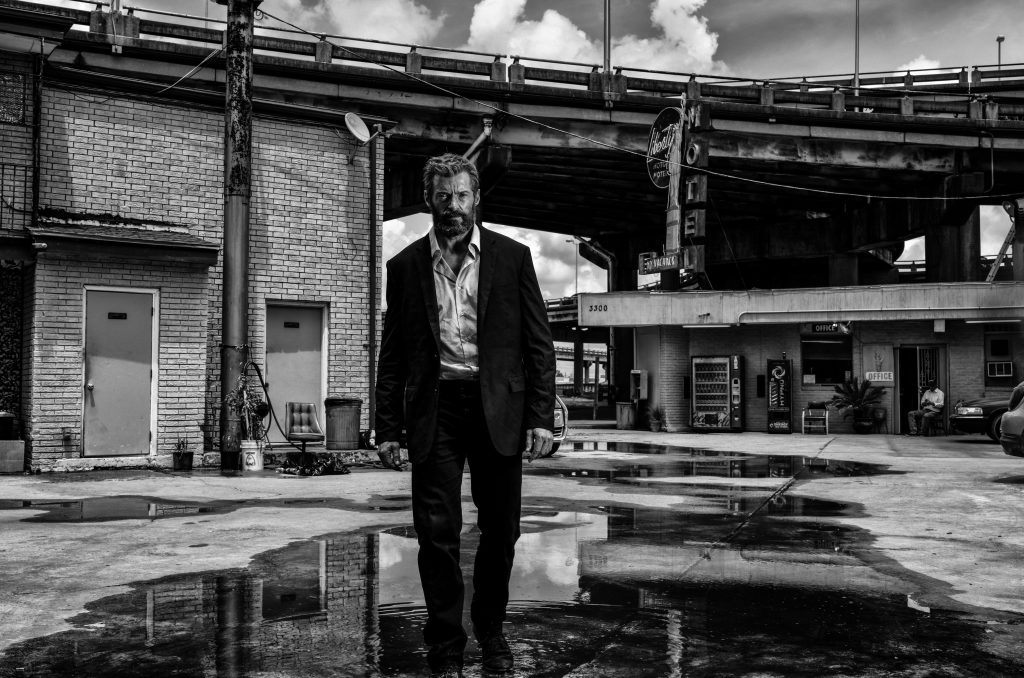 Growing up, Jackman dreamed of traveling the world ("I used to spend nights looking at atlases," he says). As fate would have it, in college, on a whim, he would discover his ticket. "As a boy, I'd always had an interest in theatre," he says. But, thinking it "wasn't something [he] could make a living out of," Jackman never actually pursued his passion until he began taking drama classes his Senior Year. Realizing how much he enjoyed it, upon graduation, he enrolled in a one-year course entitled "The Journey" at the Actors' Centre in Sydney, which actually landed him a part on the beloved Aussie soap Neighbours. Yet, unlike fellow Jetset cover star Margot Robbie — who used the show to springboard her career — Jackman felt he needed more time to hone his newfound craft, and turned down the role.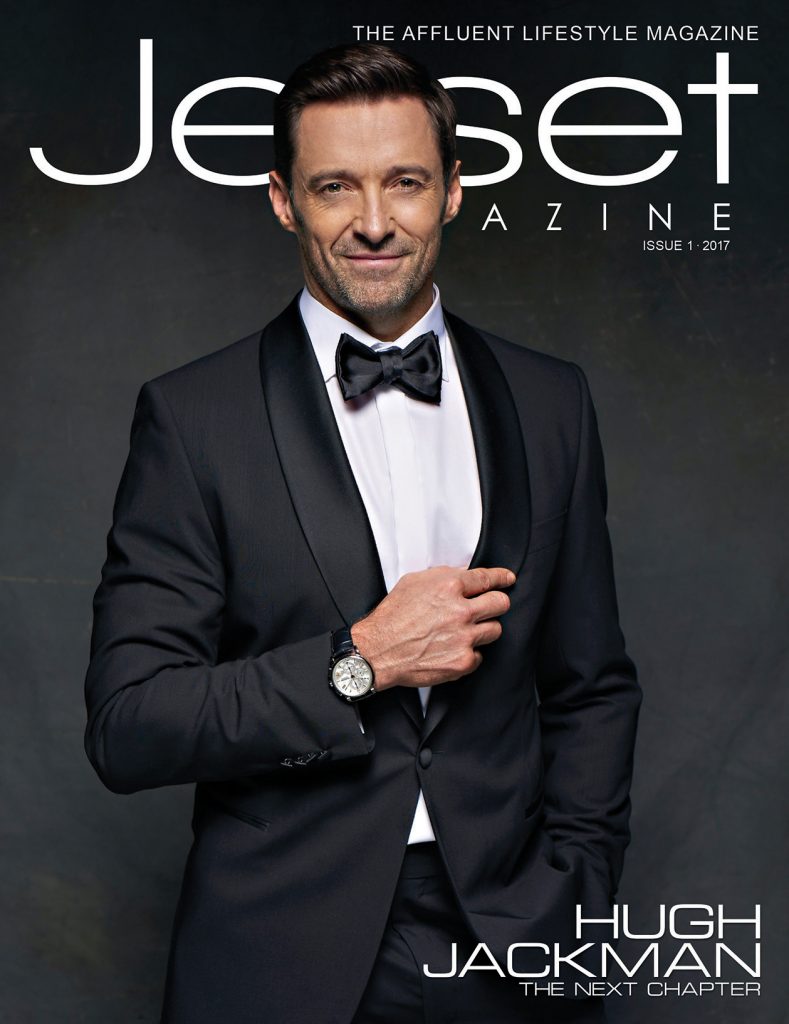 "When I started at drama school I was like the dunce of the class," Jackman recalls, "it just wasn't coming right to me." But he's a man who relishes working hard to achieve your goals, and loved the idea of feeling like an underdog back then. "I think it is good to come from behind as an actor," he says. "I think it is good to go into an audition thinking 'Man I've got to be at my best to get this gig.'" So he allowed the craft to consume him, tirelessly devoting himself to becoming a better actor while in Perth. By the time he graduated, he had made major inroads, and on the night of his final performance, received a call offering him a role on a new TV series.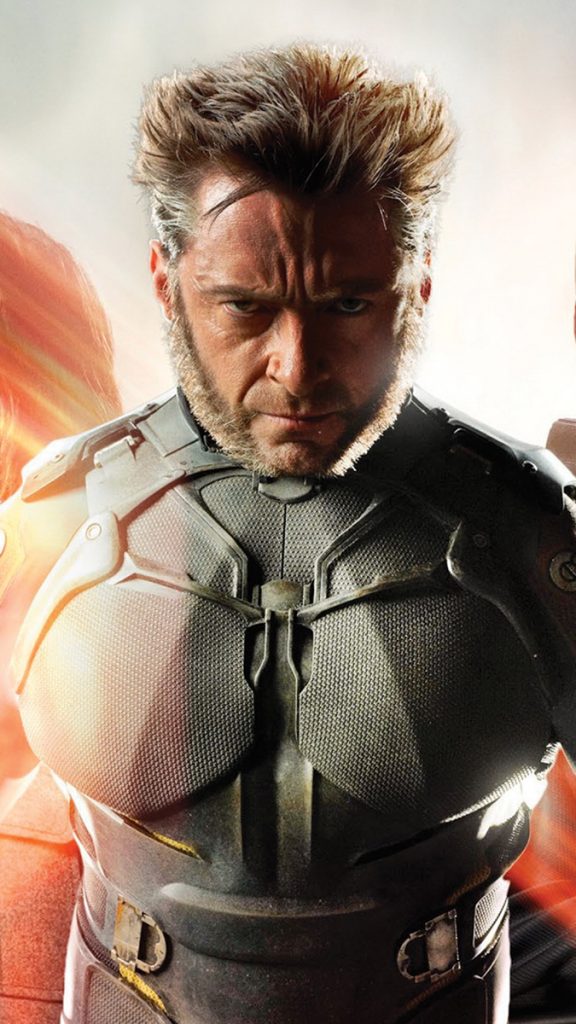 The call was more fortuitous than Jackman could have ever imagined. While the show only lasted 10 episodes, it was on set that he met his wife of 20 years, Deborra-Lee Furness, and it led to a series of well-received turns on the stage and in Australian films and TV. But the actor would not gain renown outside of his native land until he played the lead in a West End London production of Oklahoma! For his work, Jackman would win an Olivier award. Then, when the man initially cast as Wolverine — Scottish actor Dougray Scott — dropped out to play the villain in Mission: Impossible II, it left producers scrambling to find a suitable replacement. Gladiator-era Russell Crowe declined the role, but suggested director Bryan Singer consider his fellow Aussie Jackman, who had auditioned months prior.
Back in 2000 (pre-Spider-Man, Avengers, and Dark Knight) superhero films were long-since declared dead, and in many ways, the original X-Men was a gamble, an attempt to rekindle a once-mighty genre. But the film was a hit — grossing four times its $75 million budget worldwide and eventually spawning eight sequels and spinoffs — and Jackman stole the show. Making the most of his limited dialogue, the actor possessed the confidence, charm, and sarcastic wit of a bygone era. As Wolverine, he radiated a hyper-masculine intensity, a charisma reminiscent of a young Clint Eastwood or Steve McQueen. Hollywood had found its next big leading man.
However, to avoid getting typecast as a stoic action hero, Jackman made sure his subsequent roles showcased his unique range. He played a hacker in the techno-action/thriller Swordfish, and a time-traveling Victorian English duke in the romantic comedy Kate & Leopold (for which he received a Golden Globe nomination). He won a Tony for his work on Broadway in The Boy from Oz, and hosted the awards (as well as the Oscars), to much acclaim. And in 2012, he won a Golden Globe and received an Oscar nomination for his virtuoso performance as Jean Valjean in Les Mis.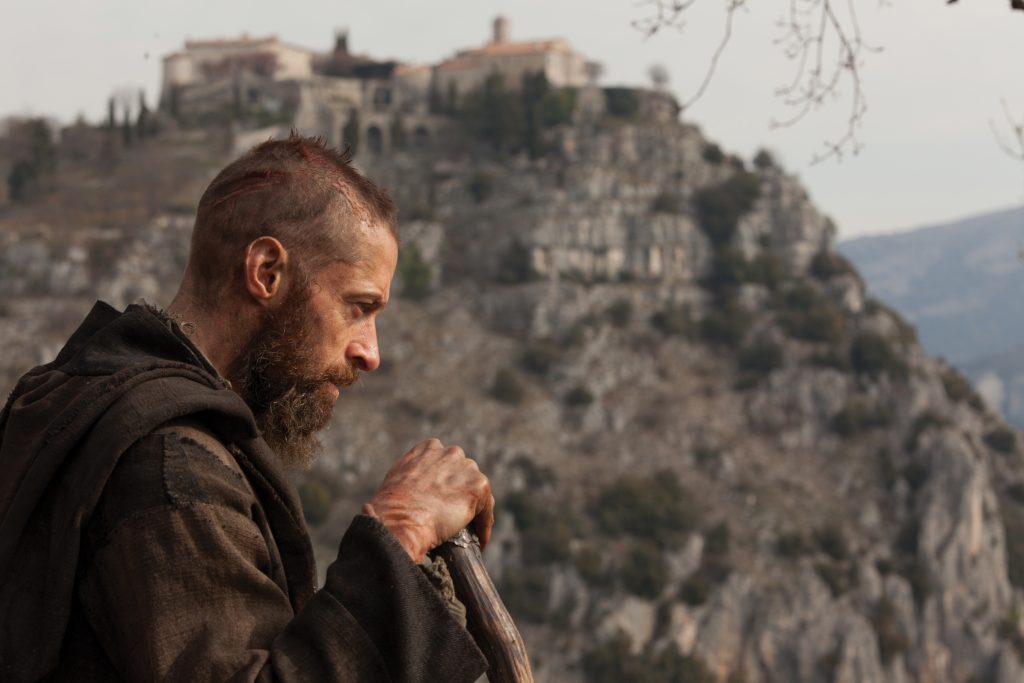 It's hard to name actors who possess Jackman's skill set. His ability to sing, dance, and be both a convincing action hero and powerful dramatic actor place him in a unique class in cinematic history. Even in a film like the muddled, failed franchise attempt Van Helsing, the convoluted noir Deception, or the uneven throwback epic Australia, Jackman gives his all, doing the best to endow each character with as much depth and pathos imaginable. This is particularly evident when he plays Wolverine; even in the horrendous first solo Wolverine film, his charisma is undeniably captivating.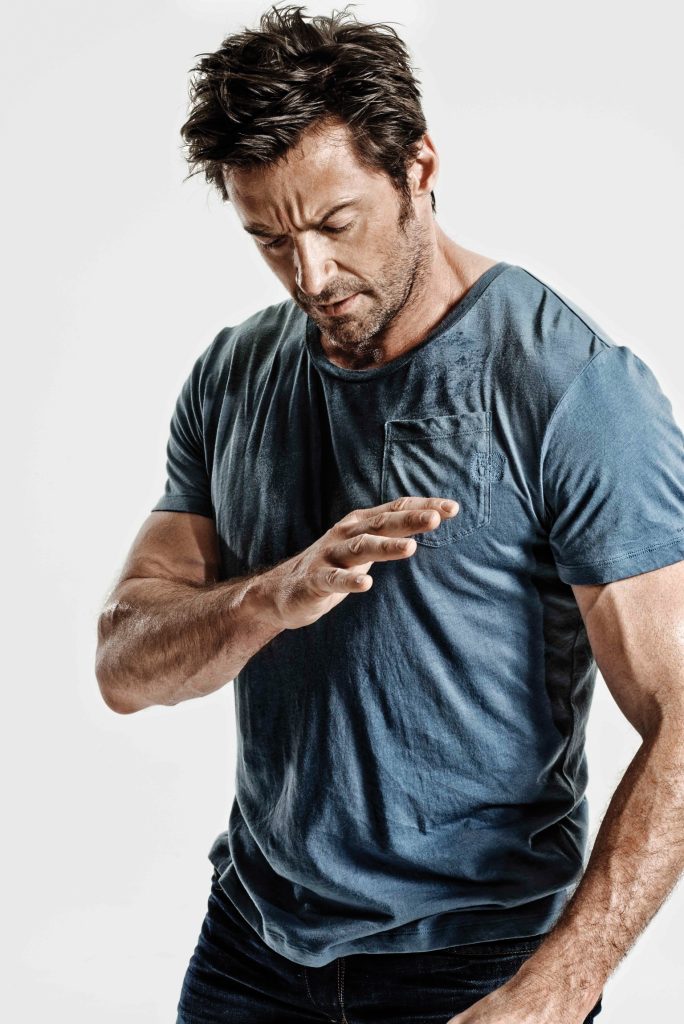 Still, it would seem that with Logan, the actor was determined to go harder and further than he ever has with the character — not just physically, but emotionally as well. If you've watched the brilliant first trailer, then you know it is an atypical X-Men film. The first and only picture in the franchise to be rated R, the tone is serious, somber, and yet despite its post-apocalyptic setting, resoundingly hopeful. The movie centers on an older, grizzled Logan (Wolverine's real name) who through unforeseen circumstances joins forces with a young mutant girl for one last shot at moral redemption. Of course he kicks ass, but this feels like something far more existential, uncompromising, and, dare I say, profound.
It also offers the perfect sendoff for the beloved character. "I'm really, really proud of this movie," Jackman says. "I was really keen that I didn't leave the party feeling like I could dance more. I think I'm pretty much danced out, and I had a great time." As the film's director James Mangold (Walk the Line) tells it, Jackman actually took a pay cut so that the film could maintain its R rating, and he strived to ensure that he delivered something that would not just satisfy the millions of fans of the character, but his perfectionist self as well.
As for the future, Jackman seems determined to continue seeking parts that test the limits of his tremendous talent. (He is currently shooting six days a week for his role as P.T. Barnum in the ambitious upcoming biographical musical, The Greatest Show On Earth.) And when asked if he has any regrets about leaving behind the role forever synonymous with his name, he is quick to say, "It's been an unbelievable ride…but [walking away] feels right." Let's hope the next chapter is no less unbelievable.