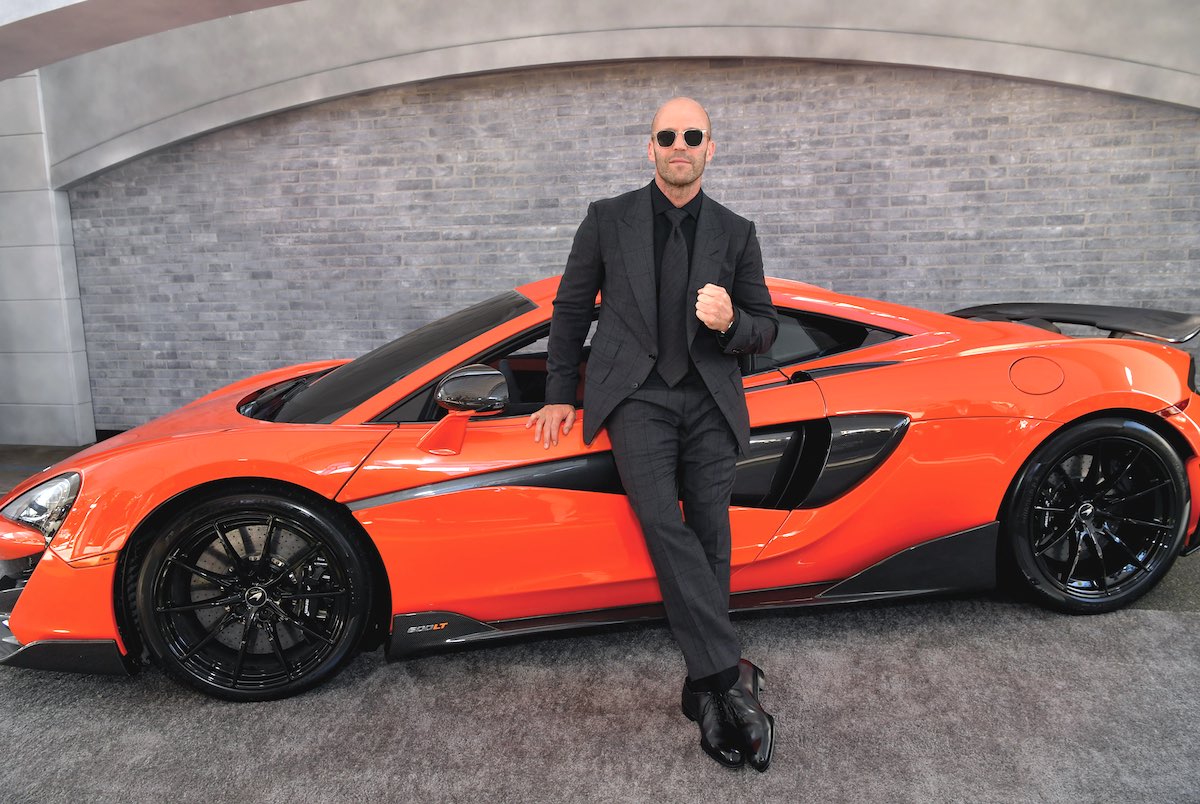 Jason Statham wasn't always a world famous grimacing muscle man. Born in Derbyshire, England, the son of Eileen and Barry Statham, a lounge singer, the rugged leading man first came into the public eye as a model for French Connection clothing brand. In his youth, Statham's great passion was diving and he went on to finish 12th in the World Championships in 1992 and for twelve years, he was a member of Britain's National Diving Squad.
It was Guy Ritchie who introduced the brooding brit to big movie audiences with his first major hit Lock, Stock and Two Smoking Barrels. The director was looking for a street-wise conman when he found out about Statham's past as a black market salesman. Their collaboration continued in later films shot by Ritchie including Snatch and Revolver.
Riding high on the Ritchie notoriety, Statham was able to break into Hollywood with action hits like The Transporter in 2002, successful enough to inspire two sequels. By 2010, Statham had starred alongside fellow action legends including Sylvester Stallone, Jet Li and Mickey Rourke, in The Expendables. He reprised the role of Lee Christmas, a former SAS soldier, in The Expendables 2.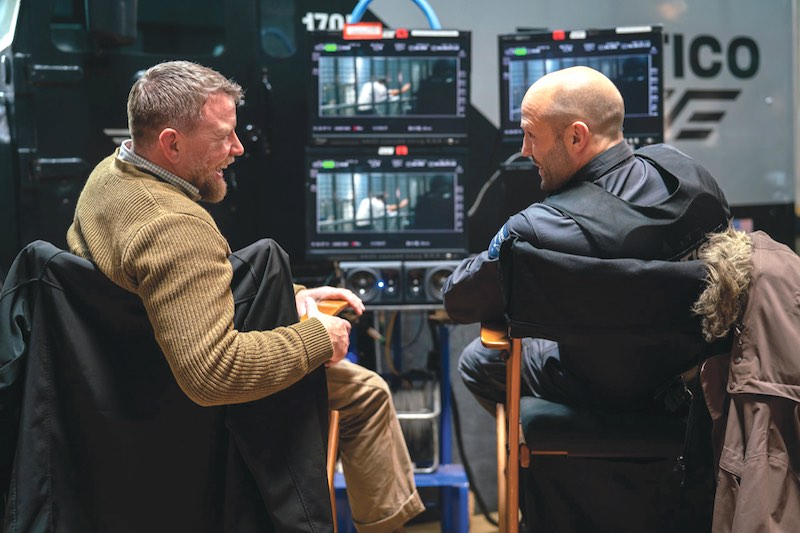 At 53, Statham is fit beyond belief, light on his bare feet, and younger looking than his years. Somehow, he always looks wrung out and world-weary. Pissed off and smoldering dark, onyx black eyes. He regards things with a sideways look, often incredulous followed by a twitch of exasperation. He is himself, a cool tough guy to the core.
Sure, Statham began his career in earnest as a diver, gymnast and model, but he endeared himself to the world in Guy Ritchie's swaggering cockney gangster magnum opus. Honestly, with his charm, good looks, and gift-of-the-gab, it was bound to happen.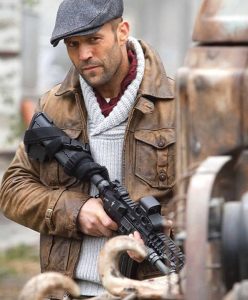 We first fell under the Statham spell in Crank, a perfectly formed and knowingly absurd action movie with a simple premise: the hero needs constant adrenaline. Or he'll die. It's Peak Statham. We love the laissez faire he brings to casually blasting his way through the pedestrian trappings of Macy's and the mundane food court.
On the personal side, Jason met his long time love, Rosie Huntington-Whiteley, in 2010 at the Coachella Music Festival. The supermodel, actress, and Victoria's Secret Angel inspired pretty volcanic feelings in Jason and the pair almost immediately started dating. Unlike other celebrity couples, they carefully concealed their relationship and weren't quick to expose their feelings. After nearly 6 months, the couple began to live together and openly go out together. They caught a lot of public speculation and notoriety due to their 20 year age difference.
In January 2016, paparazzi snapped a photo of a diamond engagement ring on the model's finger. The couple later confirmed that they were engaged, but did not comment on the wedding. In autumn of the same year, Rosie appeared on the red carpet with a belly, and in June of 2017 they welcomed their son — Jack Oscar Statham, to their home in the Hollywood Hills.
After spending the last few years battling a very fast and furious family, and a 75-foot shark in splashy, big-budget movies, Statham is clearly excited to get back with his onscreen roots. Statham has transformed into one of Hollywood's go-to action stars and a franchise machine.
Wrath of Man is tops on Vudu and Fandango, has earned about as much worldwide as Mortal Kombat, and has a bigger global total than almost any other Statham action movie that is non-franchise, non-ensemble. In that sense, one of this summer's happiest box office stories has been Ritchie and Statham's reunion on the action hit. It was the smallest summer kick-off movie, opening with just $8.3 million. But by Jason Statham standards, it's a huge hit.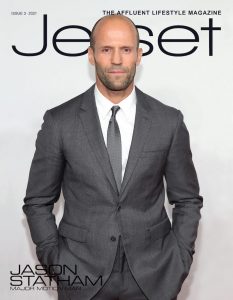 According to Forbes, that $8.3 million launch was Statham's first chart-topping solo action flick since Transporter 2 (a $20.5 million Fri-Mon debut over Labor Day weekend) in 2005. It marked the first time a non-franchise Guy Ritchie flick (obviously not counting Aladdin and the Sherlock Holmes duo) had opened at the top of the domestic box office. It was right in the $6-$9 million comfort zone of almost every Statham actioner (Transporter, Crank: High Voltage, Safe, Homefront, The Bank Job, Parker, etc.) that actually got a nationwide theatrical release. Even with theaters operating with limits on capacity and operating hours, Wrath of Man still pulled 100% "business as usual" business.
Once Wrath of Man passed $25 million domestically, it topped the unadjusted domestic grosses of Killer Elite (a $70 million actioner co-starring Clive Owen and Robert De Niro) and The Transporter (which helped turn Statham into a household name).
Based on the 2004 film Cash Truck, Wrath of Man stars Statham as H, a cold and mysterious stranger hired by a Los Angeles company responsible for moving hundreds of millions of dollars a week. What his new co-workers don't know is that he's on the hunt for his son's murderers.
Make no bones about it, Wrath Of Man majorly reaffirms Jason Statham's bankable worth as an action star. The grimdark flick has also earned $80 million worldwide. Moreover, partially but not entirely thanks to $24 million in China, Wrath of Man is one of the biggest-grossing solo Statham actioners ever.
Statham is clearly at the enviable stage of his career where he can pick plum roles, and can also decide what directors to work with. He has a shorthand cinematic language with Guy Ritchie that just seems to get better with age, marinating into a rather marvelous meal of a movie. All the better for fans, who trust him to never ham-hand or overdo the dimensions of the action star.
Next up for Statham in the name department is another banger: Orson Fortune. That character will be at the center of another Statham-Ritchie collaboration, the upcoming Five Eyes.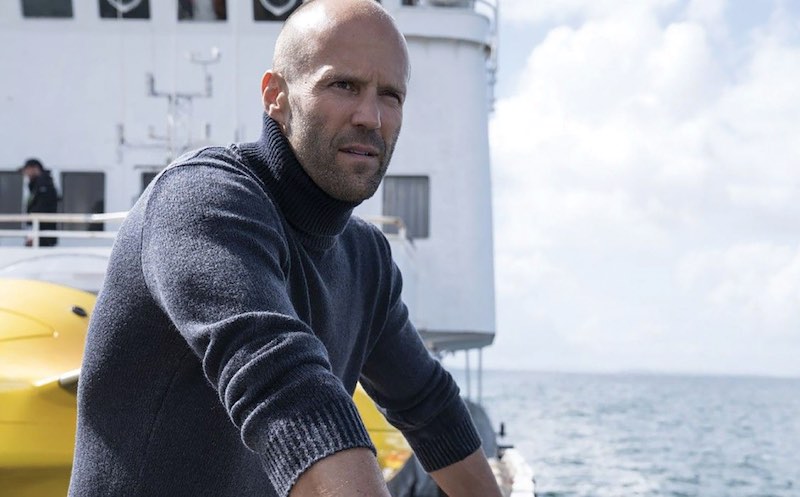 Statham comes across like a man who knows the mechanics of things, who understands the physics at play of bodies in motion. Drawn from instincts developed as a high-level athlete, axioms earned while working the brusque streets of London, everything Statham does brims with the bravado of the school of hard knocks. He wasn't made in the Hollywood Hills; he's just living it up there after some pretty active days on the job.